Special thanks to Papa Murphy's for sponsoring this discussion about RWA Chicken and Take and Bake pizza.
#nothingbutchicken #ad
There are a lot of times that I just don't feel like cooking.  Sometimes it's because I'm in the middle of something that takes a lot of concentration, or I'm in a zone. And sometimes, I'm simply not in the mood to cook.  Let's face it – we all get that way.
I was in the mood for something different, so I decided to try Papa Murphy's Pizza. Normally, when I have pizza, I just order delivery. I'd heard about Papa Murphy's new Raised without Antibiotics (RWA) chicken, and I was totally intrigued! Antibiotic free chicken from a major chain?  Whoa!
Now, I had never had Papa Murphy's pizza before. I was always kind of like "I have to go get it, then I have to cook it?!? What is that about??" But I was wrong. SO WRONG. And to learn I've been missing out all this time.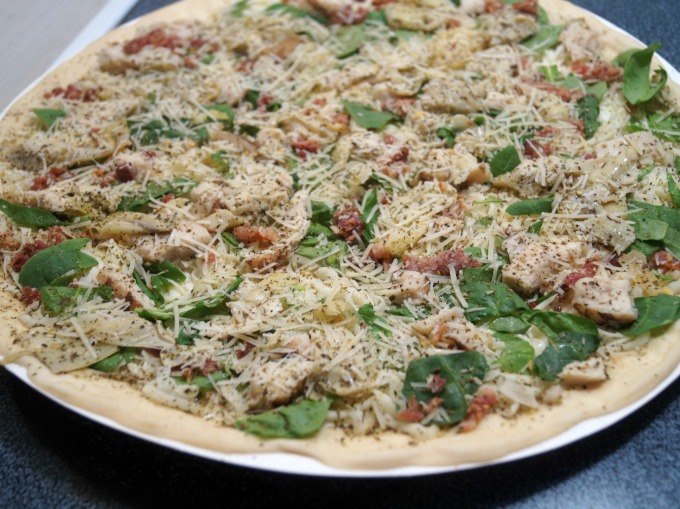 We tried the Chicken Bacon Artichoke and the Herb Chicken Mediterranean pizzas. Both of these pizzas are part of the Gourmet Delite offerings. This is the thin crust pizza, and are on a thin, almost cracker like crust, which reminded us a lot of the St Louis style pizza that's popular in these parts.
Both pizzas had amazing flavor with really great quality ingredients. And Papa Murphy's didn't skimp on the amount of ingredients on the pizza, either. These were loaded with the good stuff like marinated artichoke hearts, sun dried tomatoes, roasted garlic, spinach, bacon, and feta cheese. And, of course, the chicken that's raised without antibiotics.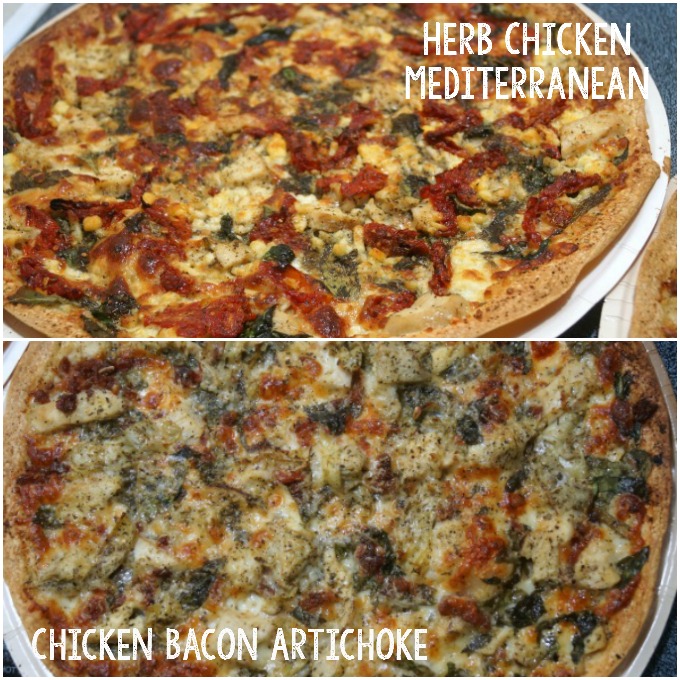 Why RWA Chicken
We're all trying to eat healthier.  That doesn't just mean more fruits and veggies, but actually knowing the source of your food, and where it comes from. RWA chicken is an important step in that. When Papa Murphy's says no antibiotics, they mean it.  There are no antibiotics used at any point in their chicken.
This isn't new for the chain, though.  They've always been committed to the freshest ingredients, with hand shredded cheese and hand chopped veggies. This is done in store, so you know the ingredients are fresh as can be, just like you'd want to eat.
If you haven't tried Papa Murphy's Take and Bake pizza, you really should. There's something for everyone in the group.