Adding the holiday spirit to your home generally involves dragging out the tried and true decorations from years past. Some of these decorations may have been around since you were a kid. You know, that box you may or may not have 'borrowed' from your mom's house. This is the year to freshen up your style with some of our newest and favorite finds. From the latest light technology to items that will help form new traditions, there's something for everyone. Including a gift to pay mom back for the box you lifted years ago.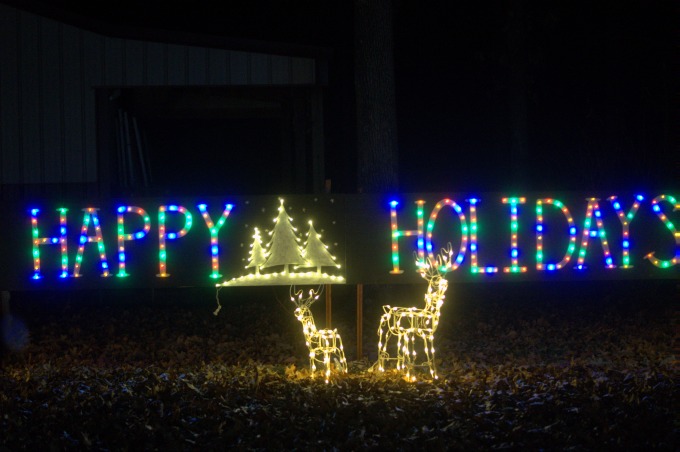 Easy Ways to Bring Christmas Joy into your life
Editorial samples or payment may have been received. Links may be affiliate links, which help support our love of the holidays.

Martha Stewart Polar Bear Cookie Jar
Cookie jars are so collectable, and it's easy to see why with this great Polar Bear Cookie Jar from Martha Stewart. This is the perfect holiday accessory that doesn't shout "HEY! I'm a Christmas Tree and/or Santa Claus!" The Polar Bear cookie jar is a great size for your cookies, too. For a great gift idea, load him up with your favorite holiday cookies, and give to a friend or neighbor.
Letter2Word Wall Art
Oh, What Fun – our motto for the holidays and beyond! Letter2Word Wall art is creative answer to those decals and plain pictures on the walls. We particularly like the retro feel and the glittering touches on this one. "cause, y'know. that's pretty much two of our favorite things. With big, bold designs for every style and decor, you can easily find the perfect sentiment for anyone on your nice list. Maybe even something for that naughty one, too!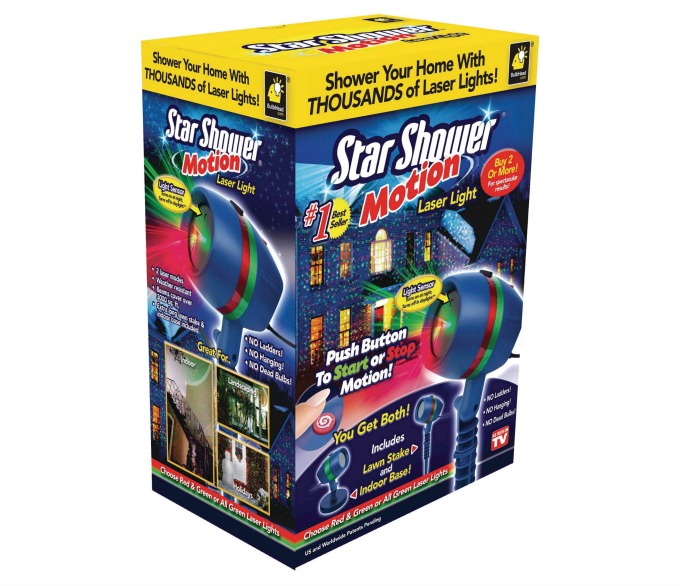 Star Shower
Everyone loves holiday lights and decorations. It's a scientifically proven fact. The Star Shower makes decorating a breeze. Just mount it to the ground, choose a pattern, and turn it on. It also has a base that you can use inside, which makes for a great party ambiance. There's 4 Christmas patterns and 2 Halloween patterns. Fun for all!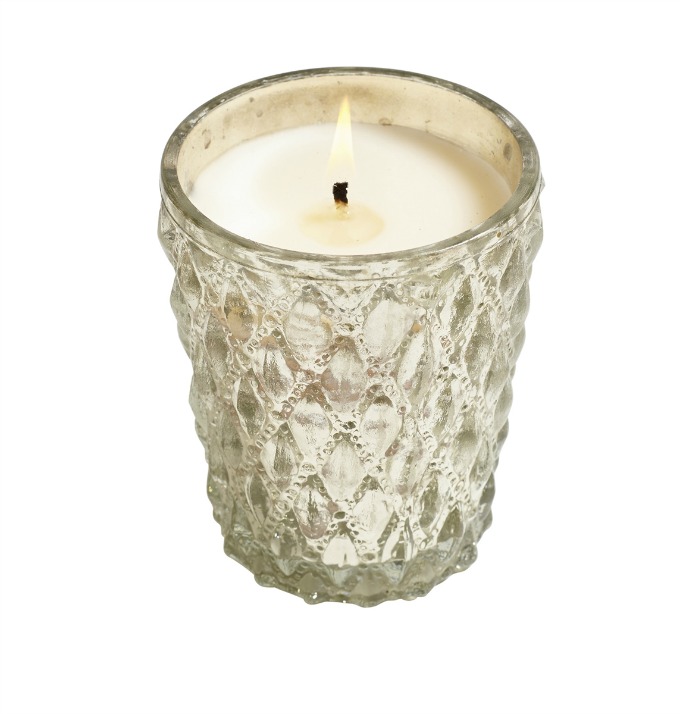 Hillhouse Naturals Christmas Candles
Hillhouse Naturals produces candles that you find in the finest gift stores. You know those fancy schmancy stores that you don't wanna touch anything? Yeah, that's where you'll find these holiday candles. This year, for the holidays, Hillhouse Naturals has done their holiday collection in these fab faux mercury glass holders. The add a bit of sparkle and elegance to any décor. And did I mention the scents? They are Ahhh-mazing!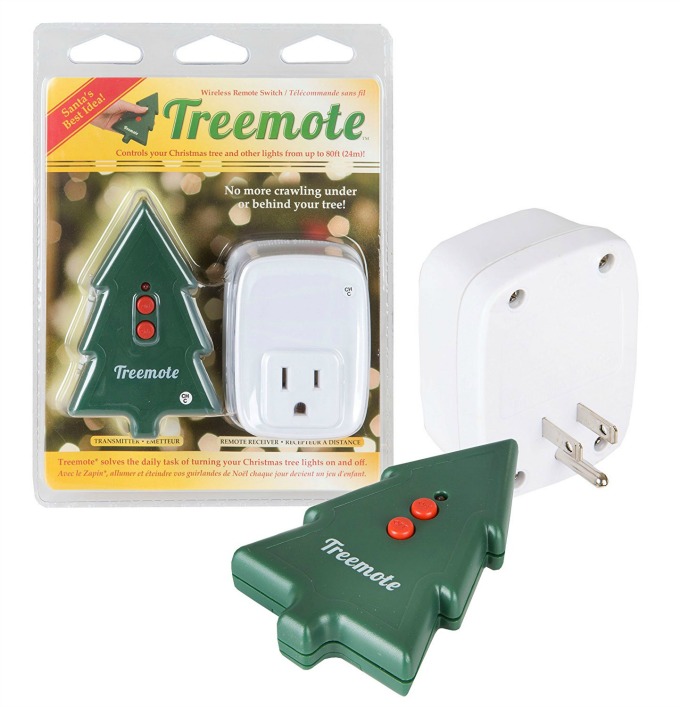 Treemote
Now, the Treemote is kind of a different kind of gift, and probably something that's more along the lines of a housewarming or hostess gift. It's a remote that controls your Christmas tree lights. How cool is that? Seriously, it eliminates the need to crawl under your tree or wedge yourself in behind the tree to get to the outlet. You just use this Christmas Tree shaped remote. The Treemote!
Snug as a Bug Pajamas
I am a sucker for some great pajama pants. Cute plaid ones are okay, but the crazier the pattern, the better I like them. Snug as a Bug does not disappoint. Their holiday pattern for the 2017 season is this great Nordic Polar Bear pattern that's so adorable, yet kitschy cool at the same time. Snug as a Bug has a ton of other great designs, too, including a hockey one. SWOON!! They're available in every size from teeny baby to giant man, and even as onesies and pet pajamas.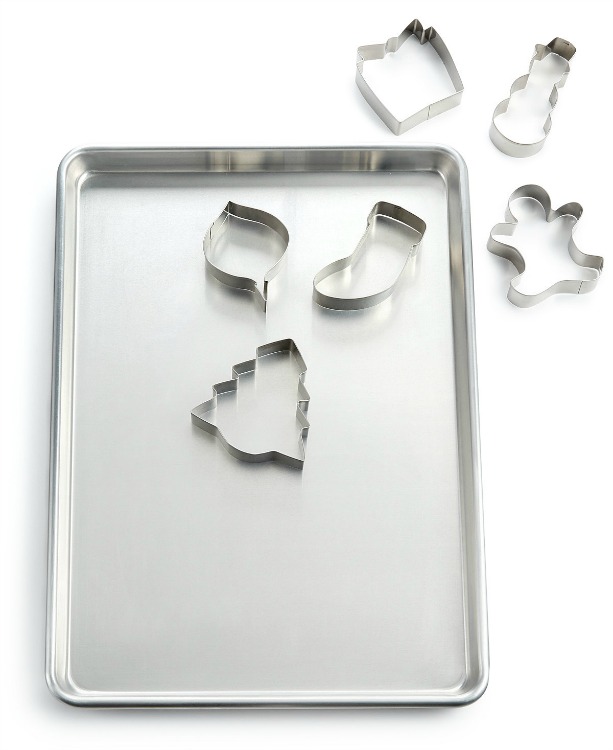 Martha Stewart Cookie Sheet + Cookie Cutters
In our family, holiday baking is a major event. It takes all kinds of lists and planning and gathering. This great cookie baking set from Martha Stewart has 6 cookie cutters that are perfect for rolled cookies and a really nice cookie sheet. It's practically guaranteed to make your cookie baking a success.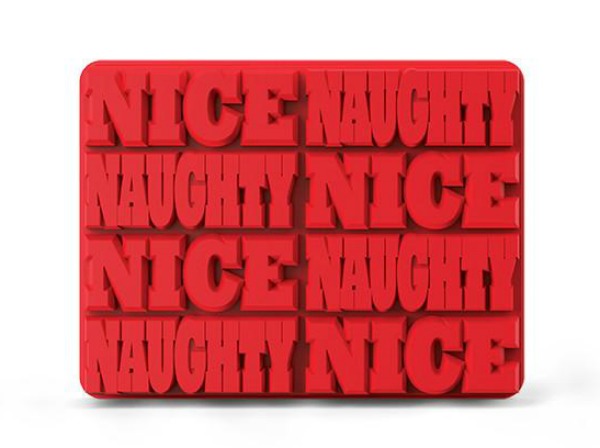 Zoku Naughty or Nice Ice Molds
Now you can tell everyone which list you belong on. The Naughty or Nice ice molds from Zoku make 4 of each word. The silicone makes it easy to pop the ice out, without having it distort or crack. Perfect for a holiday get together and some laughs.
Yankee Candle Village Countdown Calendar
Everyone enjoys getting a little present. That's part of what's so great about Advent calendars. The Village Countdown is Yankee Candle's Advent calendar for this year. Each day, you pop open another one of the windows, and you get a new tealight candle in one of 12 seasonal scents. It also includes a gorgeous frosted glass votive holder.
Hopefully, some of these items will bring a smile to your face and some Christmas spirit into your life.