Do you love clothes? Have you ever thought about making a business out of it? One idea would be to start your very own online clothing shop. If you can tap into your target market and work out what they like, then this could be a lucrative career for you! The great thing about doing it online is that it's really affordable. There's very little overhead, and you won't even need any staff to help you out. It's one of the cheapest ways to start selling! Read on for more information: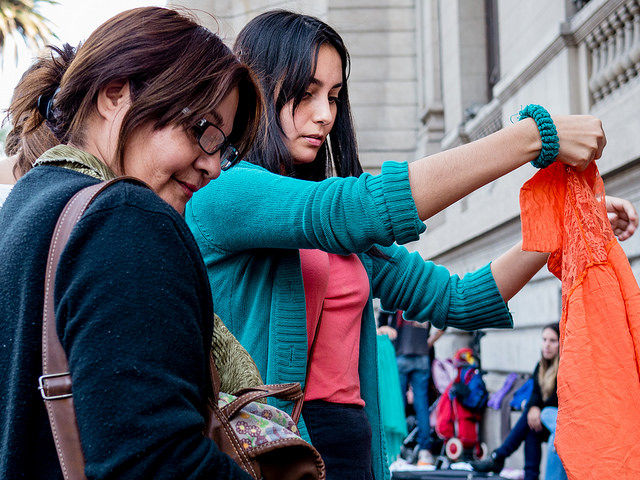 Decide on Your Target Market
First of all you need to decide on the market that you're going to target. You might want to focus on teen clothing, clothing for more mature ladies, or even maternity clothing for pregnant and nursing mums. Whatever you decide, the things you sell will be totally different! Find out what your target market wants, likes, and what they don't like. It can be difficult to find amazing dresses online, so you could even focus on selling a range of beautiful dresses.
Find a Trusted Supplier
Your supplier will need to be reliable, and provide high quality clothing that you'll be proud to send off to your customers. You could even find a drop shipper to work with, which means you won't need to store any clothing at all!
Store Your Inventory Properly
If you do decide to find a supplier rather than a drop shipper, you'll need to store your inventory properly. Keep it away from smoke, pets, and anything that could damage it in any way. You should treat this clothing like pure gold if you want your customers to be happy with it! You might want to consider taking out insurance in case anything should ever happen to your inventory.
Build Your Website
You'll need to build your website to a high standard, making sure you keep the user experience in mind at all times. You'll need to purchase a domain, and have a merchant account ready to use so customers can send you payments. Troubleshoot your site before it goes live to make sure that it's in full working order.
Advertise Your Shop
You'll need to advertise your shop to get word of it out there, or people won't even know that you exist! You can use social media to help you do this, as well as pay per click advertising. This is good for startups as you only pay when a person clicks on one of your ads.
Set Competitive Pricing
Take a look at competitors and try to set your pricing so that it's cheaper and more tempting than theirs.
Make Sure You Have a Catchy Name
You need your name to be cool, memorable, and catchy. Customers should be able to recall it straight away if somebody asks where your items are from.
Write Your Descriptions With Passion
Sell your clothing using a description next to them, and make sure you write with passion. Give them ideas on how to style the item, and tell them all of the benefits that owning the item will have.
Make Returns Simple
Lastly, you need to make your returns process very simple. Hopefully you won't get many of these, but you'll need a good process in place.
Now go ahead and start your clothing store!