Thanks to Kotex for sponsoring this travel essentials post.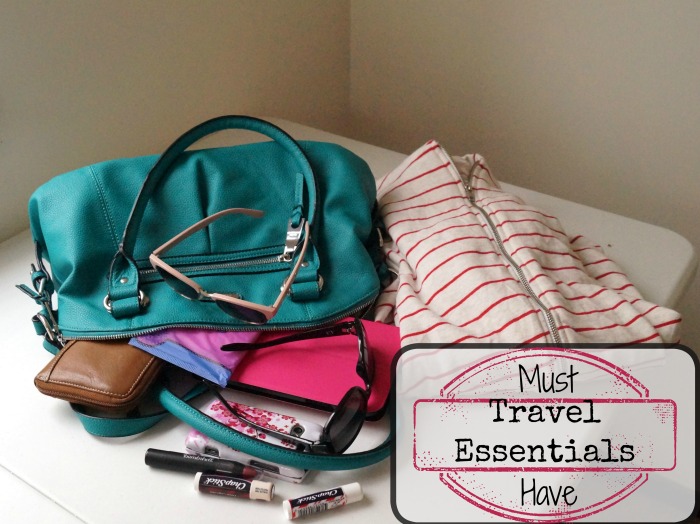 When you travel, there's so many things that you have to take with you. Phone, extra memory cards, chargers for everything you've ever owned, money, cash in all kinds of denominations, a sweater, the list goes on and on.
These are some of my necessary Travel Essentials.
Tablet
The tablet may have become one of the most important travel essentials.  With your tablet, you'll never be bored. You can read, play games, surf the web, whatever. You may want to be sure that you have an extra alternative power source, though.
Phone
Who can be without their phone?!?! Most people keep their schedule in there, and all the pertinent info they need to know. Plane ticket info? Check. Car rental reservations? Check. Plus, you can use it to, y'know, actually make calls.
Lip Balm
No one likes dry lips. The changes in air pressure, weather, and stress can all do a number on your lips. Take care of them with some lip balm.
U by Kotex
Since you never know when Aunt Flo might make her appearance, and you don't want to be caught off guard. Even if you're really regular, stress and travel can affect your cycle.  U by Kotex, with their 3D Capture Core, are a totally necessary travel essential.  You can even get a free sample.
A Sweater
Plane cabins can be really chilly. Weather on the other end of your trip can be questionable. It's always better to bring a sweater and not need it than to be freezing. This French terry hoodie from American Apparel keeps you warm, but isn't too heavy.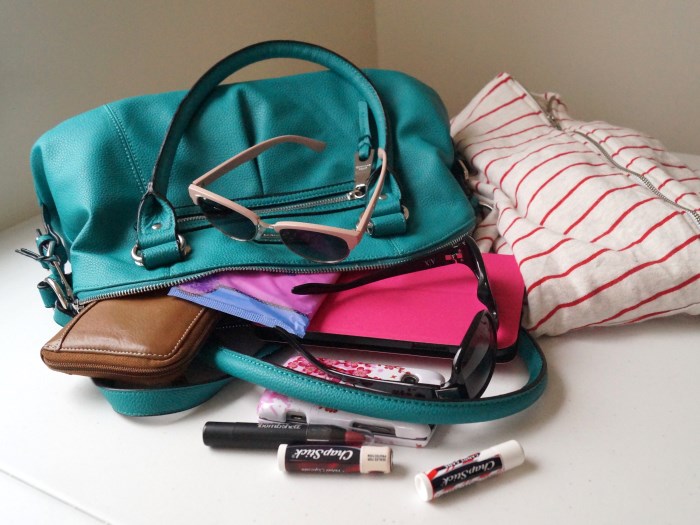 Sunglasses
Ummm…who doesn't need sunglasses? These are one of my absolute must have travel essentials.  I like to bring a few different pairs so that I can pick and choose which ones I want to wear. I like dark ones for bright days, and lighter ones for less sunny days. I even have ones for gloomy days when the sun is still bright.  The sunglasses shown are from ICU Eyewear and Armani Exchange.
Lipstick or Lip Gloss
I always find lipstick or lip gloss gives you a great pick me up. It sort of brightens your face and makes you feel good. It can also make you feel better when you've been sitting on a plane or in a car all day. Pucker up, baby! Lip Crayon shown is from Be a Bombshell.
Money
Cash, credit cards, debit cards, gift cards – you're gonna need it allll. Not that you're going to go broke or anything, but you will need cash. There are times you will need a credit or debit card. And if you have gift cards – why not use them on vacation?
A great bag
Of course, you need something to hold all of your treasures and travel essentials. An oversized handbag makes for a great carry-on. The bag shown is from Kohls.
There will be other things you'll want to bring with you – a bottle of water, some snacks, maybe even a change of clothes.   It all depends on your final destination and your travel lifestyle.  This list of must have travel essentials will get you started though.
What are your favorite, must have travel essentials?