Summer is right around the corner! Are you ready for the heat, the boredom, and all the fun and games that come along with the season? We all know what we need to buy for us and our families. But have you thought about your pets? What does your dog need to help him survive summer?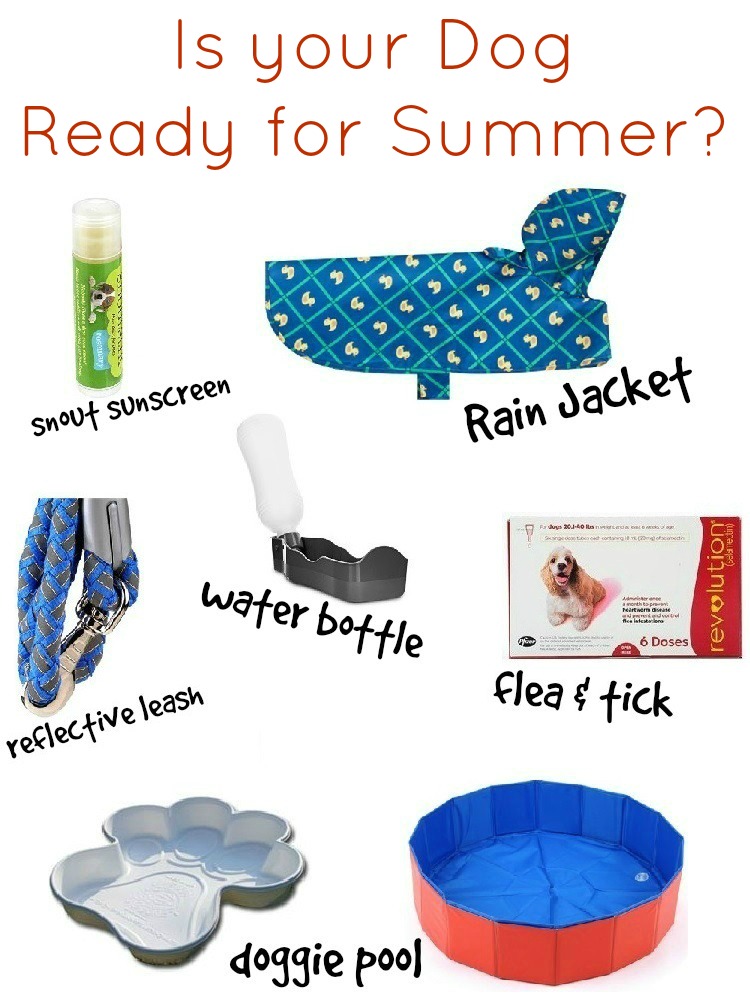 My dachshund loved nothing more than laying outside in the sun on the patio. When the concrete got too hot, he'd drag the doormat over and lay on that. When I got him his own piece of carpet, you would have thought he'd died and gone to heaven.
My other dog LOVED water and would go swimming at any opportunity.  We used to have difficulty keeping her out of our backyard pool.  It would have been okay, except she couldn't figure out how to get out on her own!  A shallow dog pool was a much better solution.
These are some of the must have summer survival items for dogs.  These may include affiliate links.  If you make a purchase, we get a few pennies, which helps support my glitter habit.
Reflective leash  ($17.59)  //  Portable Water Dish ($8)  //  Snout Sunscreen  ($8)  //  Rain Jacket ($12)  //  Flea & Tick Prevention (price varies, starts at $50 for a 3 month supply)  //  Paw Shaped Swimming Pool ($140)  //  Round Dog Pool ($43)