Having a baby is a major milestone. It's also really dang scary. This little person depends on you for everything.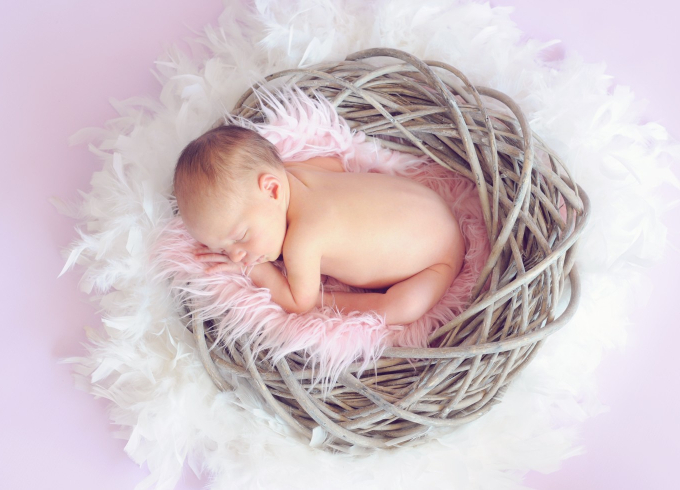 And then when you voyage into the world of baby gear? It's all so overwhelming. Well, we're here to help you navigate the things that you're going to want, and you're going to need.
We've rounded up some of our favorite baby and new mom items that we've come across recently.
Must Have Items for the New Mom & Baby
Editorial samples and/or paid placement. Links may be commissioned. Thanks for shopping through them and supporting our site.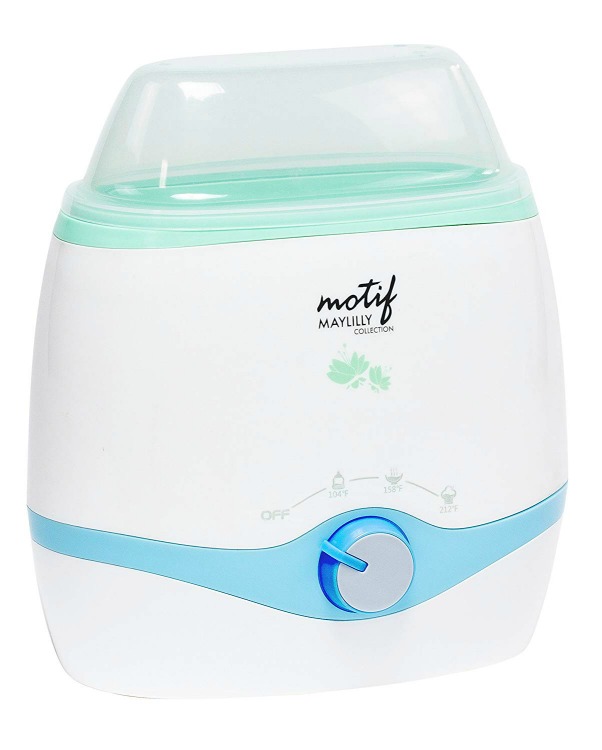 Motif Silklilly Bottle Warmer
When you have a new baby, you know that everyone has to get on their schedule. The Motif Silklilly helps with that. It's a 3-in1 tool that's a bottle warmer, heats food, and sterilizes bottles, too. How handy is that? It doesn't break down the essential milk enzymes, and has a timer with automatic shutoff. It works as either a single warmer or a double warmer, which is so handy. Th new mom might not think she needs a gadget like this, but she'll find it handy.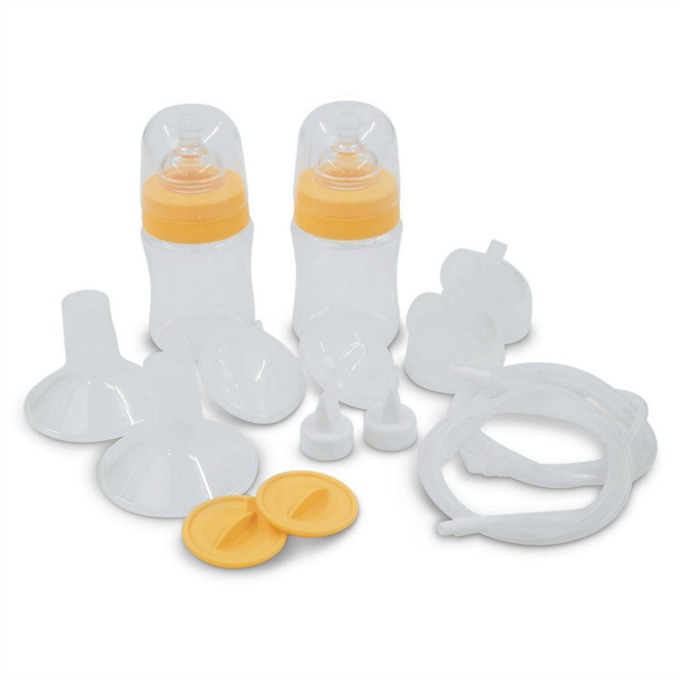 Motif Duo Breast Pump
A breast pump is a must have for any new mom. The Motif Duo Breast Pump lets her express milk for baby while she's going to be gone, or when breastfeeding isn't convenient. With 10 expression levels and 10 massage levels, there's a setting for everyone. The Motif Duo allows you to pump one breast at a time or both breasts at the same time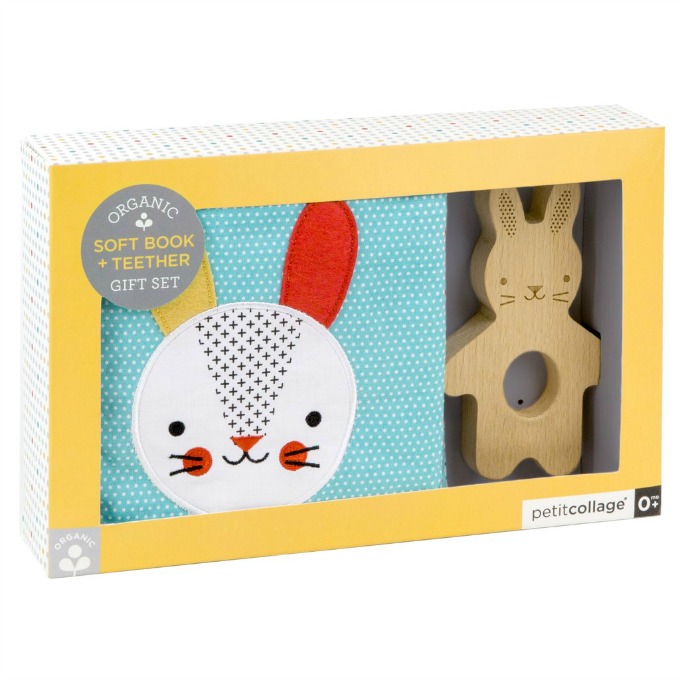 Organic Soft Book & Teether Set
Everyone should have great books, and babies are no exception. This soft book and teether set from Petit Collage is a great option for Baby's First Book. The soft book is printed with high contrast graphics on organic cotton with natural inks. The book is paired with a beech wood teether that can also be a play toy. The adorable bunny motif is gender neutral, and makes for a really fabulous shower or newborn gift.
Thesis Beauty Unscented Antioxidant Body Oil
Body oils are a great alternative to lotions and creams. Thesis is a company that is completely devoted to organic products and eco-friendly choices. It only stands to reason that their unscented body oil is a great choice for new moms. It's a great option for super sensitive skin, and safe for babies, too. Use it as a moisturizer on your skin – I love body oils for my arms and legs. Or warm it in your hands, and use it as a massage oil.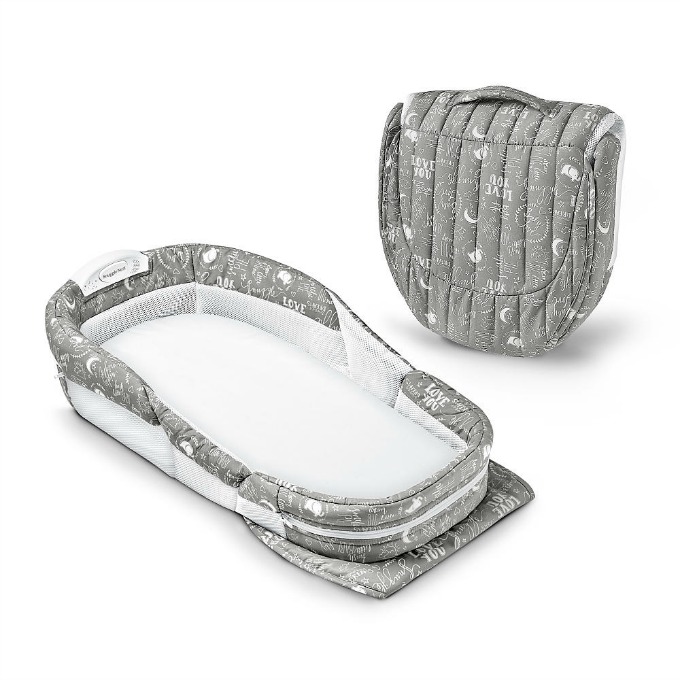 Baby Snuggle Nest
Most new parents like to lay and cuddle with their baby, but the thought of the newborn being unattended to while sleeping scares them. The Baby Snuggle Nest is a perfect remedy for that! It's a low-walled containment for the infant that can be set on the bed right next to you – so the baby is close by, but not in danger of rolling off the bed or other mishaps that may occur. The Baby Snuggle Nest is also great for travelers as it can be used as a travel crib, too, as it doesn't take up much space. Designed for babies up to 6 months old.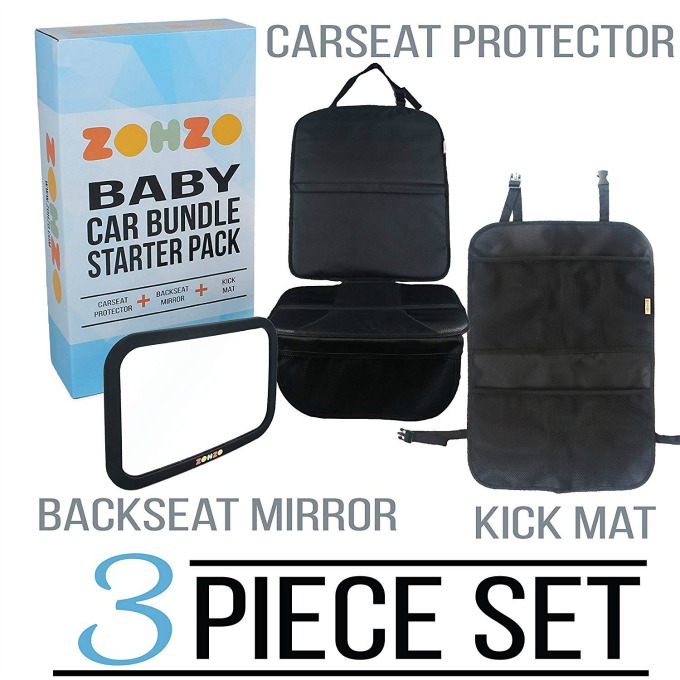 Zohzo Baby Car Seat Bundle
Everybody with a child in a car seat needs this set! Preserve your car's interior by using Zohzo's seat protectors for your automobile seats. These washable and easily removeable seat covers will keep your car seats clean from grimy hands, spills and mishaps for a long time. The kick mat will keep the backside of your car seat clean even if you child has muddy feet, or spills his favorite snack. Add in the 360-degree view mirror, and you can keep tabs on your child while they're seated behind you in the car.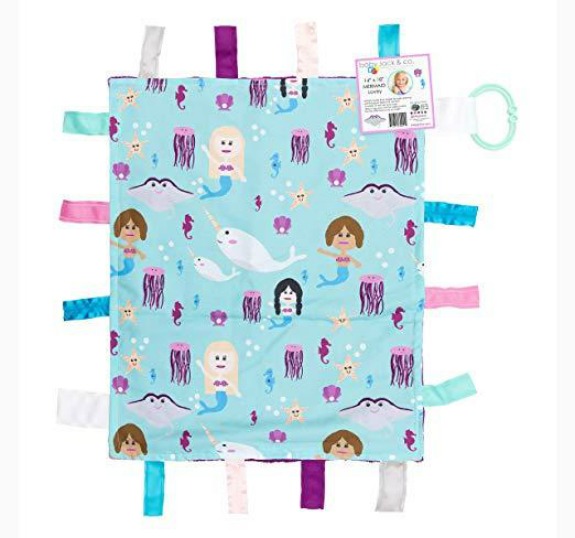 Baby Jack Learning Lovey Blankets
Babies and children love to explore. Everything is new to them, so it's no wonder that they love to touch, taste, and feel everything. The Baby Jack Learning Lovey Blankets help your infant explore all of these things and more. As they get older, they can be used as a learning experience, discovering the animals or characters on the blanket. Clip one to the car seat, crib, high chair, wherever – and let baby learn through sensory play.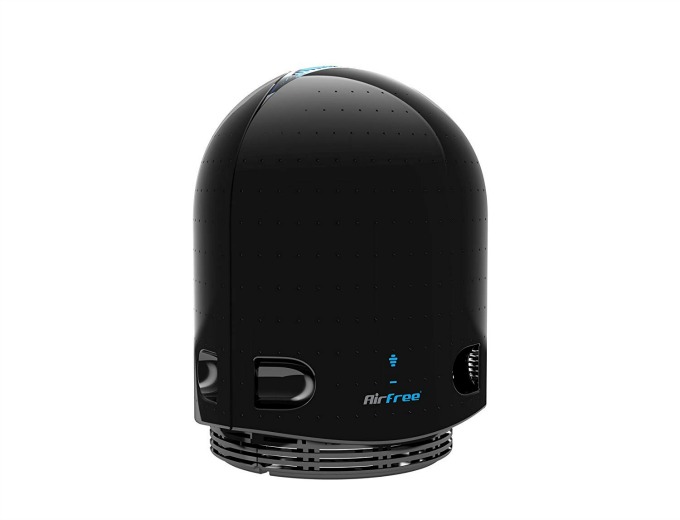 Airfree Onyx 3000 Air Purifier
We try to keep our kids safe from what we can see, but now you can protect them the things you can't see. An air purifier is a great gift for a new baby. The Airfree Onyx 3000 Air Purifier will not only remove pet dander and other barely discernable things in the air, but also removes bacteria and viruses. It's quiet and will keep your little one safe from airborne nasties that could make them sick. An air purifier will help reduce illness, allergies and breathing issues, too. The Onyx 3000 is particularly good because it doesn't require any maintenance or filters to buy.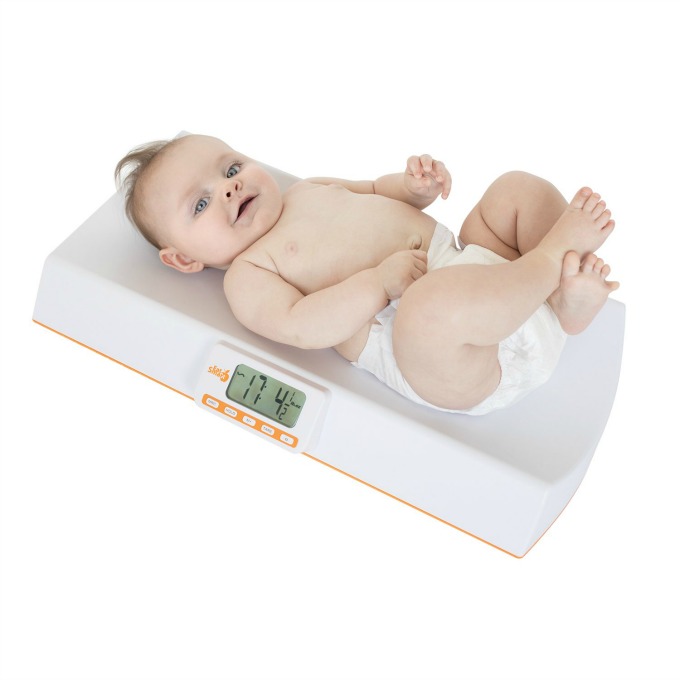 EatSmart Precision Digital Weight Baby Scale
New parents obsess over everything, from what their precious child ate today to what that same child will grow up to be. One thing they can check is their baby's growth with the EatSmart Precision Digital Weight Baby Scale. Accurate to within a half-ounce, this scale allows new moms and dads to track baby's weight any time they feel the need. It also holds the previous weight, so you can easily tell how much your baby has gained. Oh, by the way, if you have a new pet, you can easily check their weight with this scale. Holds up to 44 pounds, so it will work for the toddler years, too.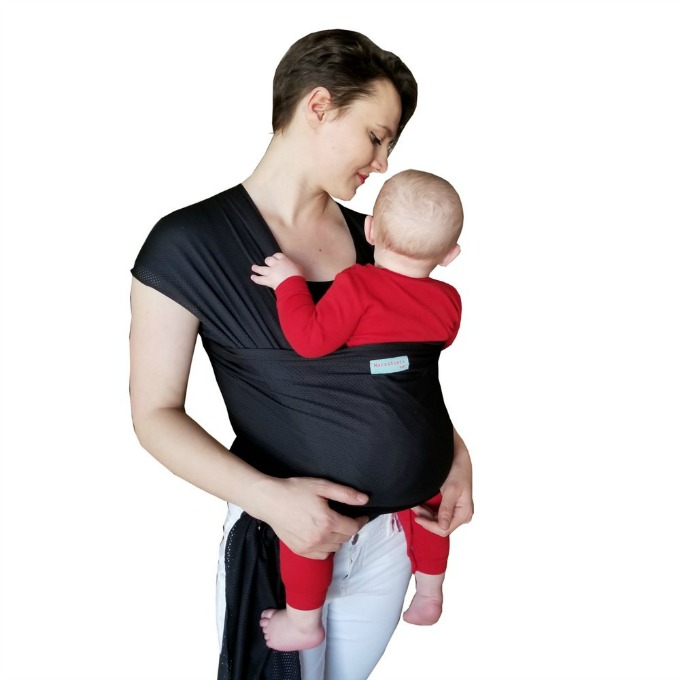 Mars and Stars Baby The Breezy Wrap
New moms and babies like to feel close to one another, and wearing your baby is a great solution to not always having to carry them. The Breezy Wrap is a secure way for moms and dads to carry their child and still have their hands free to do other things – whether it's to pay for groceries, shop or even take a walk. The Breezy Wrap site has great instructions for how to securely use the wrap in various ways for everyone's safety and comfort. It's made from a quick drying fabric and doesn't stretch out of shape. New moms – wear your baby proudly!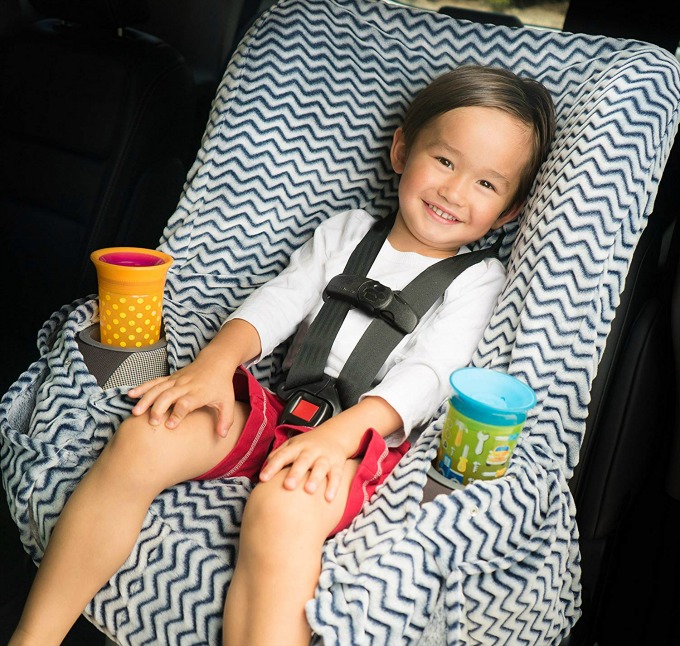 NIKO Car Seat Cover
The car seat is every mom's worst cleaning nightmare. Food, spills, and who-knows-what ends up in the seat. And with the amount of use that car seat gets, well, let's just say that keeping it clean could be a full-time job. NIKO has these great car seat covers, and they are soft and comfy cozy for your child. Better yet, they're easily removeable when it's time to clean. Pop 'em in the washer and dryer, and you're ready to go again. They have handy side pockets for treats, toys, or treasures, and other great features, too. Buy an extra, so you'll always have a clean one ready!
TwelveLITTLE Unisex 3-in-1 Foldover Tote
So, let's not leave dad out in the cold here. Modern dads are super hands on with the kids, and they need a diaper bag that can keep up. BUT they don't want to carry mom's chevron patterned one. TwelveLITTLE knows this. Their 3 in 1 Foldover tote is perfect for dads – and moms – that want something that's chic and usable. This bag can convert from a tote bag to a fold over messenger bag to backpack, all using the attached straps. The organization of this bag is outstanding, from the insulated interior pockets to the secret hidden bottom pocket. Plus, it's oh so comfortable to wear. And when the kids age out? The 3-in-1 Foldover Tote looks amazing as just a bag to schlepp your own stuff.
These are some of our favorite Must Have New Parents items. What's your favorite? Let us know on social!