Guys can be so hard to choose gifts for! They've clung to their youth – same clothes, same haircut, same everything… or they try every trend that comes along. Trying to move your guy to at least the current decade? We've got ya covered. Trying to get your favorite guy into the groove with only one fashion trend? We can help there, too. Even if he's is pretty well on track, there's a little something for everyone here. Who knows, he may even throw that old plaid shirt away with a little bribery.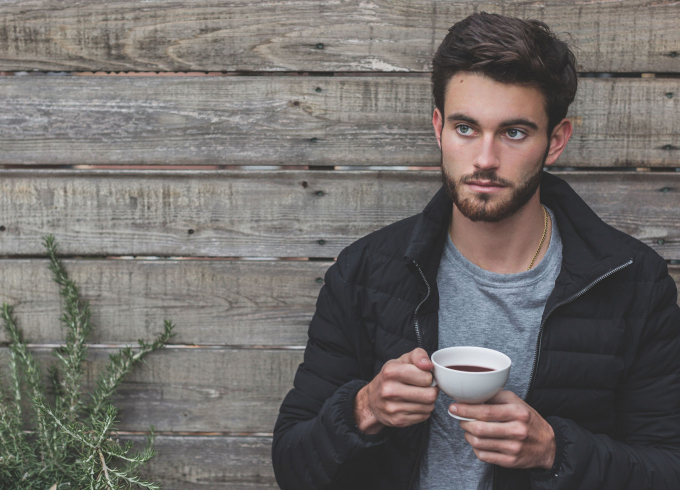 These are some of our favorite gift ideas for men that we've encountered this season. Editorial samples or payment may have been received. Links may be affiliate links.
Shodai Skin Care
Shodai is a new skincare brand that's designed just for him – with a twist! The line is made in Japan. Using small manufacturers and local (to Japan) ingredients like hiba oil and onsen water, the line was created, and released into the world.  So exotic, yet so affordable.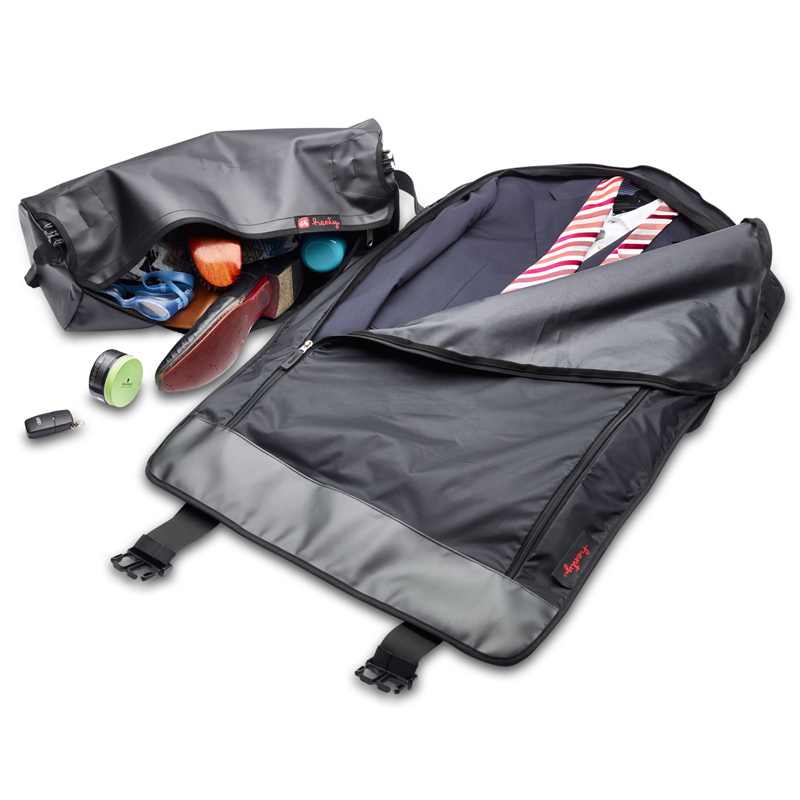 CoPilot Backpack by Henty
The CoPilot backpack by Henty is a great piece of luggage for the rugged man who travels regularly for work. It's a garment bag that rolls up, yet still gets you to your destination wrinkle-free. It will hold his suits and button downs, while still providing ample space for things like his dress shoes, ties, and some casual clothes. Plus, it's ruggedly handsome.
Keysmart Pro
Lose your keys a lot?  What about your phone?  If you have one of these items, you can find the other with the Keysmart Pro.  YES!  With the built in Tile tracker technology, Keysmart Pro syncs your phone and keys. If you lose your keys, simply open the app on your phone to find them, and they'll play little jingle.  Lose your phone, but have your keys?  Push the button to make your phone ring. This works even if your phone is on silent.  WHOA!! As a bonus, Keysmart also helps organize that crazy mess of keys that you're carrying around. It's like the modern version of an army knife and keychain in one.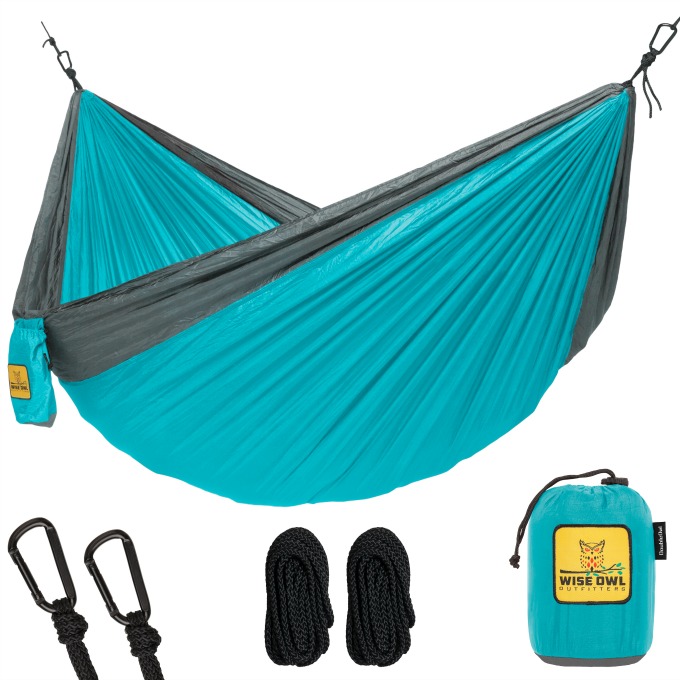 Wise Owl Hammock
Everyone needs a hammock. I think it should be a law or something. Whether he's out enjoying the great outdoors, or just hanging around at home, life in a Wise Owl Hammock is just more enjoyable.  These are compact, and pack down to about 5 x 5 inches, in their own convenient bag. They're sturdy, holding up to 400 lbs., and come in one person and two-person models.  Sooo…if ya wanted to get close and cuddle, you totally have that option. Comes in a myriad of colors, too! Be sure to pick up some straps, too, for the best experience.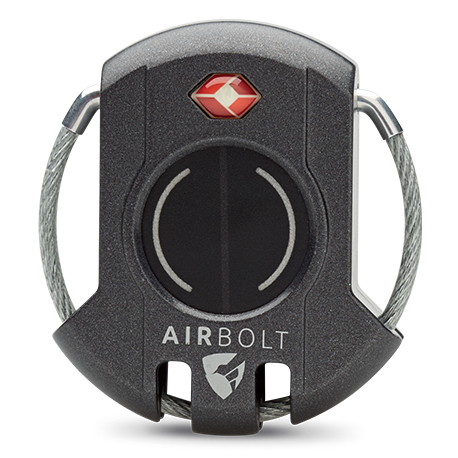 Airbolt Smart Travel Lock
The Airbolt is a Bluetooth enabled smart lock. Using the app, you can unlock your suitcase from your phone.  No more trying to remember if you have that tiny little key and if it's the right one for this lock. Not only that, but it also has a tracker installed, so you know where your bag is at all times. It's TSA approved, so if they need to inspect your luggage, they can without cutting your lock. You can also see who has unlocked your bag.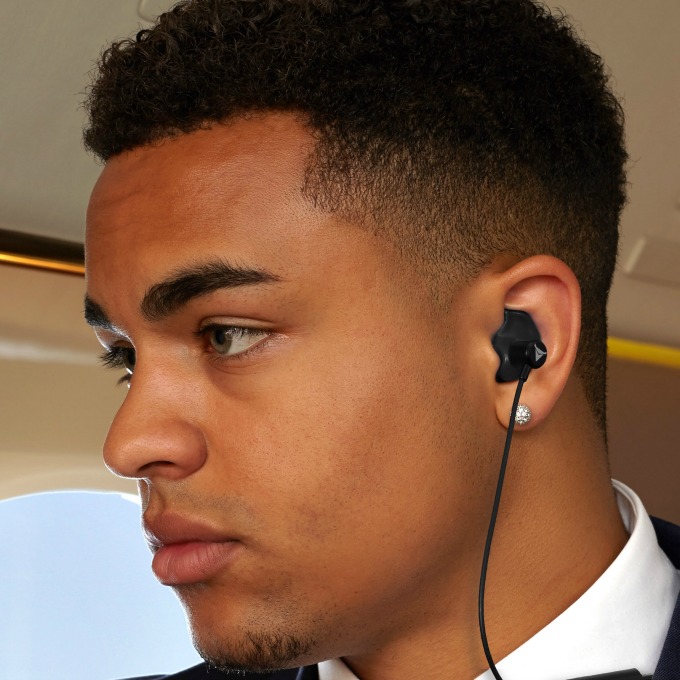 Decibullz Custom Molded Wireless Earphones
Everyone needs a great set of earphones, and Decibullz is here to deliver! They're custom molded to your ears for a perfect fit. This improves the sound and increases the comfort level. As someone with small ears, I can definitely appreciate this custom fit. Decibullz even come with a sleek carrying case and various sizes of canal tips.  Not only that, the sound is great, and they're sweat and water resistant.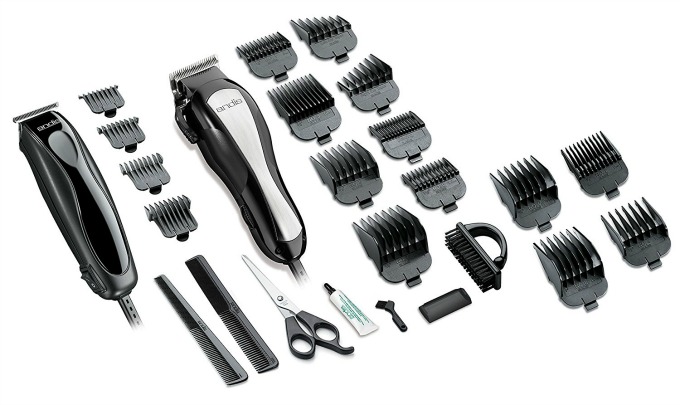 Andis Headliner Combo Clipper and Trimmer
More and more men are taking their grooming needs into their own hands. Get him a great clipper and trimmer set. The Andis Headliner Combo Clipper and Trimmer Set has just about every clipper attachment he could possibly want. From super short to a little bit of length, this set does it all. It even includes tapering and blending attachments, so that you get the salon fresh look. Andis has been making professional styling tools for almost 100 years, so you know they're experts in the field.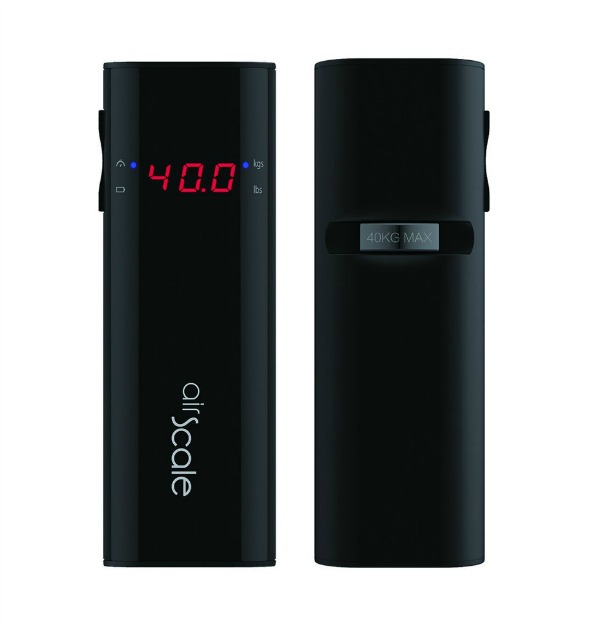 Oaxis Air Scale and Power Bank
If you travel at all, you know that your bags must be under a certain size and a certain weight. If they're not, you have to pay for the overage. NO ONE wants that. Get a good air scale that can weigh your suitcase and you'll know if you can bring back those bottles of wine, or if you need to wear a lot of layers on your return flight.  Both are true stories, btw. The Oaxis Airscale doubles as a power bank for your devices. Travel items that do double duty are always a win!
Lever Toolcard
We all know that guy whose pockets jingle with all the junk they carry (and they say women are bad with the amount of stuff carted around in their purses.)  Get your favorite Dad or brother organized with a Lever Gear Tool Card.  It's the size of a credit card (there's a money clip version, too) and is 40 tools in one place.  With common tools like a ruler, can and bottle opener, to some you wouldn't even realize you might need, like a nail puller and speed square.  TSA compliant, and made to last a lifetime.  And no more jangle-y pockets.
Nectar Sunglasses
Every man needs a great pair of shades. Nectar has him covered. They have an amazing collection of styles for all occasions – whether you're hanging out at the beach, venturing into the forest, or being a city slicker. These sunglasses are super durable, reduce glare, have 100% UV protection, and a lifetime guarantee. You can't beat that! Nectar Sunglasses contribute to saving the bees, too.
There really is something for everyone on this list. Not only that, there's probably something you hadn't even considered.