I love sparkle and glitter. I think we've established that. This simple and elegant table centerpiece is so easy to do, anyone can do it. It's a great project for year round decorating. Wouldn't these be gorgeous at a simple or rustic wedding, too.
The simple and elegant centerpiece is super quick, too. You can make one in under 5 minutes.
Simple and Elegant Table Centerpiece Using Canning Jars
Sponsored by Ball Canning Jars. Links may be affiliate links. They support our love of sparkle.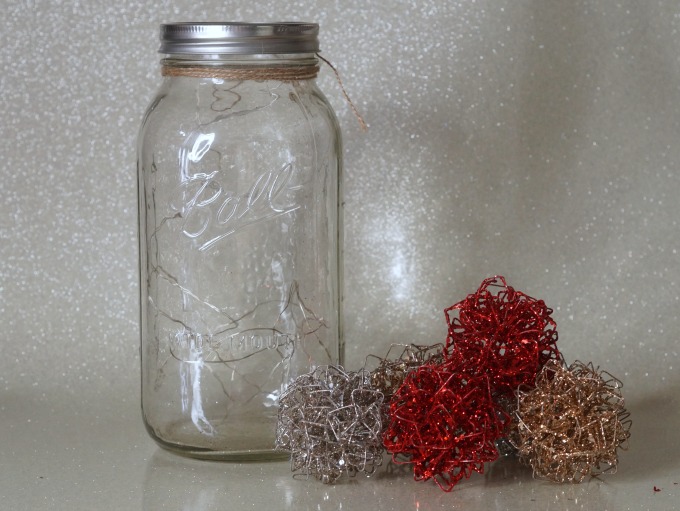 Centerpiece Supplies
Half Gallon Wide Mouth Jar. These are from Ball, and they have the small twinkle lights attached.
Wire Ornaments. I got these from Pier 1. They're the small ones that are around $1.
Decorative ribbon or ties, if desired.
If your jar doesn't have the twinkle lights, you'll also need a strand of those.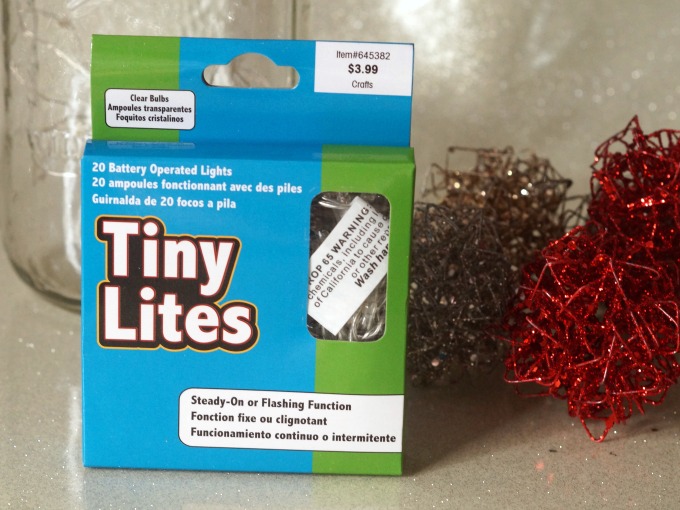 Centerpiece Directions
Drop some of the strand of lights into the jar.
Add an ornament.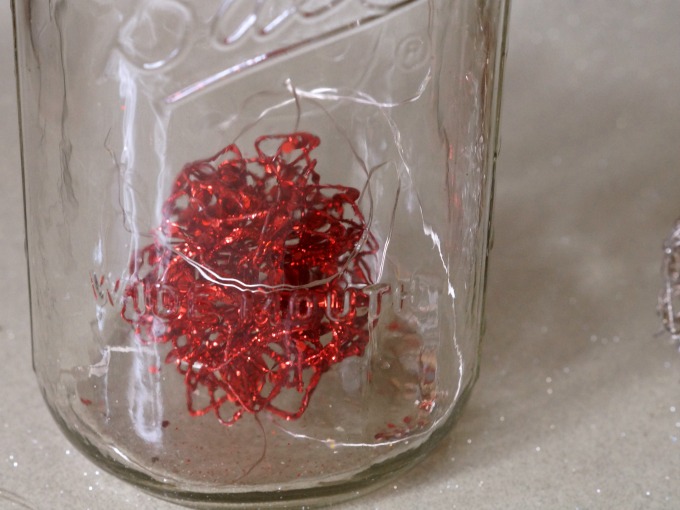 Thread some more of the lights into the jar.
Add another ornament.
Drop most of the rest of the lights into the jar.
Place three more ornaments into the jar, maneuvering them to take up space and fit better. Sometimes, I even shake the jar a little to get the ornaments to settle in.
Now, you have one last ornament.  Drop it on top. It will most likely be taller than the jar, and that's okay!
Thread the rest of the lights in, and hold the top on. Look at your jar, to see if it needs to be rearranged. If not, turn the lights on, and screw down the jar top.
Stand back, and appreciate your handiwork.
See how easy this simple and elegant table centerpiece was to make. You can whip up a whole ton of them in no time at all. How pretty would these be lining a buffet?