We all love chocolate. Well, there's a few of you out there that don't, but the vast majority of us do. Today, I'm introducing you to American Heritage® chocolate. This ain't your mama's chocolate. No, it's more like your great great great grand mama's chocolate.
I'm so excited to be working on this sponsored post with American Heritage® chocolate.  You see, American Heritage® chocolate creates chocolate using recipes and ingredients that are historically accurate from the 1700's. As a major history buff, and holding a degree in History, this is so fascinating to me.
In 2003, Mars Inc., the maker of some of our favorite candy treats like M&Ms and Snickers bars, started out to really discover the history and the origins of chocolate. It was through partnerships with places like Mount Vernon, Colonial Williamsburg, and even University of California at Davis, that the true history of chocolate was discovered.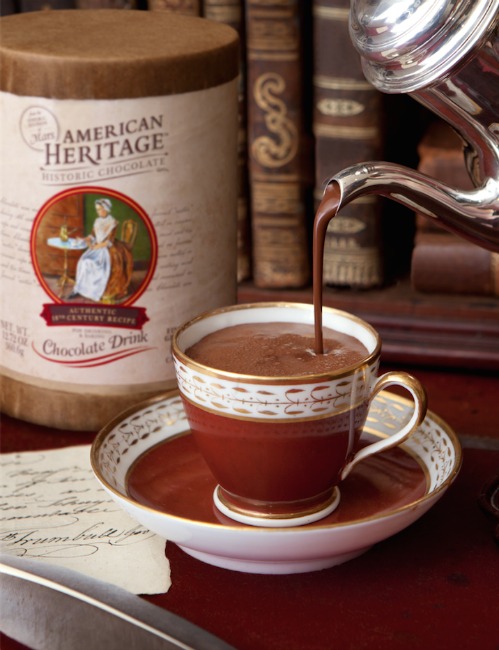 If you're lucky enough to happen upon an event where American Heritage® chocolate is, they also have historically accurate chocolate demonstrations that show you the process that people had to go through to indulge in their favorite sweet treat. And of course, you get to sample the goods. Of course.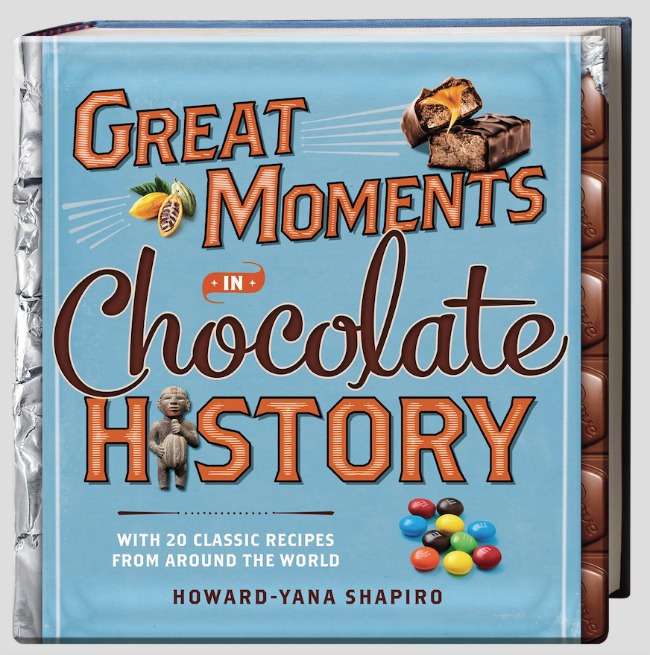 Great Moments in Chocolate History is a book that is loaded with historical anecdotes and tales about Chocolate. Like the fact that Marie Antoinette had a personal chocolate maker. Or M&Ms were developed for World War II. The book also has 20 delicious chocolate recipes from around the world, just begging for you to make them.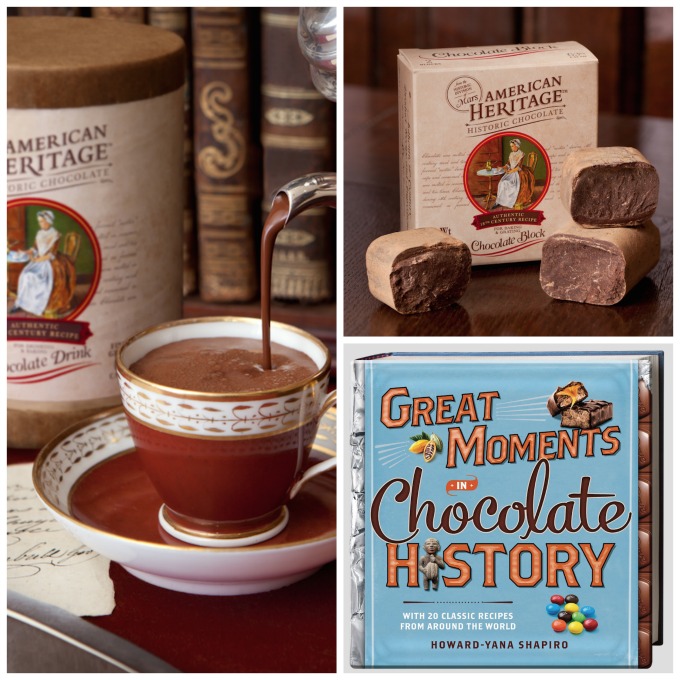 Great Moments in Chocolate History is a perfect gift for that Chocolate lover on your list. One lucky HWYD reader is going to win a fabulous American Heritage Chocolate prize pack.
Great Moments in Chocolate History book ($19.95)
American Heritage® Chocolate Block ($12)
American Heritage® Chocolate Drink ($22)
Wouldn't this be an amazing gift for anyone on your list? Enter in the Rafflecopter widget below!