Thanks to Kleenex Style for sponsoring today's conversation.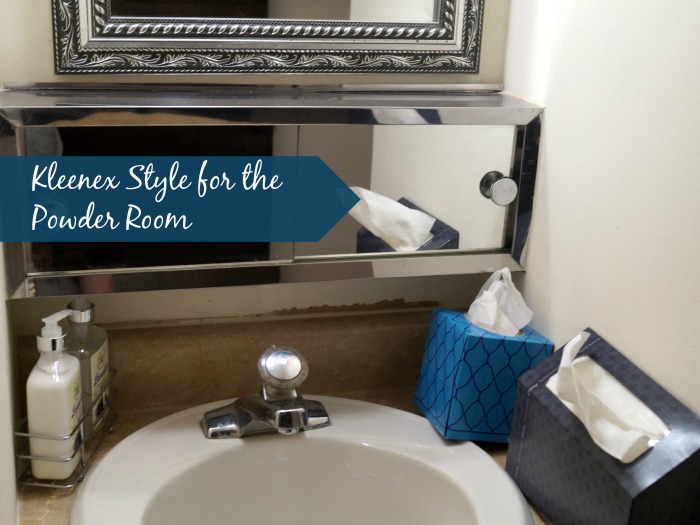 I'm in the process of moving, which everyone knows is NO FUN. None. Not at all. Zero fun zone. In my new place, I have a very small guest bathroom. I suppose it's more of a powder room, but the fact remains – that thing's tiny, man!
I realized one day that there was no towel ring or towel rack for a hand towel. More importantly, there is nowhere convenient to hang one, either. What's a great hostess, like me, to do? Of course I had to figure out some kind of solution. I mean, people need & want to wash their hands, right?!?!
Enter Kleenex Style. The new Kleenex hand towels are the perfect solution to my powder room dilemma. They're clean and sanitary, with everyone getting their own to help reduce the spread of disease and germs.
Perhaps even better than that, though, is the designs of the Kleenex boxes. They're modern and stylish, and fit in with almost any décor. That means that you don't have to figure out how to hide these Kleenex items, yet let people know they're there. Your guests can see, clear as day, that there are tissues and hand towels there for their use.
Did you know that Kleenex also has a design center to help you figure out your design aesthetic? Take the quiz, and you can even get a coupon good on your next Kleenex purchase.
Take the quiz, and tell me – what's your Kleenex Style?