Kids can be so difficult, or really easy, to shop for. They either have very distinct lists of items, or they want something cool and fun.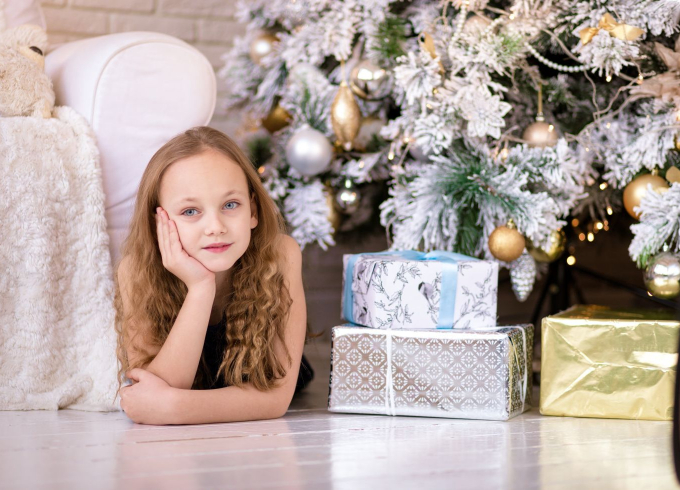 Well, we've gathered up several toys and games that we think are super fun, and will be perfect for the kids in your life.
There are STEM and STEAM toys. Robots, Games. Awesome messy stuff to play with. Even if you're not a parent, these gift ideas for children will make you the coolest aunt or uncle around. We have been provided editorial samples and/or paid. Links may be commissioned.
Holiday Gift Guide for Kids
Photo Credit: www.amazon.com

When I was a kid, two of my favorite things were spiral art and spin art. Welll…Crayola has combined these two amazing loves into one art station with the Crayola Spin and Spiral Art Station. This creates hours of fun for kids of all ages. *cough*This comes complete with everything you need, including markers and spiral discs for the spiral art, inks for the spin art, and paper for both. Designed for ages 6 and up, although the littles may need the help of an older sibling or adult.

Photo Credit: www.target.com

One of the joys of childhood is free play with clay and molding materials. Mad Mattr is one of the newest products in this realm.  It's a modeling compound that never dries out, and provides for hours of fun and stimulation. You can shape it, build it, stretch it – the possibilities are endless. The super kit includes two colors of Mad Mattr, along with lots of shapers, extruders, and cutters to use with the modeling compound. The kids in your life will love this – and some of the adults, too.  Mad Mattr isn't tested on animals, and it's gluten free, casein free, and wheat free too.  YAY!

Photo Credit: www.amazon.com

Magformers are fun building blocks that are held together by – you guessed it – magnets. They come in themed sets, like this Amazing Rescue set, that allow kids to build specific things, like fire trucks, houses, buidings, and so much more.  But Magformers also helps stimulate brain development, which in turn leads to free play and creating your own structures. Since the pieces are magnetic, they hold together better, and come apart easier, for those kids that may not have the greatest dexterity yet. Totally fun for kids of all ages, from 3 on up.  There are a lot of adults that love Magformers too.

Photo Credit: www.amazon.com

Everyone loves a fun science experiment. When it creates something that you can eat, too, that's even better. The Rainbow Gummy Candy Lab is exactly that. It's a kit where kids get to make their own gummy candy. The kit includes most things that you'll need for the experiment, minus some basic household items. It even includes gummy candy mix in 4 flavors and add in the sour mix to make those mouth-puckering tart candies. You'll have visions of unicorns and rainbows dancing through your head. Great for ages 6 and up, with parental or adult supervision.

Photo Credit: www.amazon.com

Exercise your brain and problem solving skills with this new game. Part classic domino run, part logic game, Domino Maze is going to give your critical thinking skills a workout. Navigate your way around blockers, up and down stairs, and through pivots. Create the right chain reactions to win. With 60 challenges, the game will never get old. It's perfect for ages 8 and up. There are advanced levels so the grownups can play, too.

Photo Credit: www.amazon.com

In the past few years, we've heard a lot about STEM and STEAM. Build a Bot makes science and technology fun for kids, without screen time. It's a pet that kids put together, and when it's done, you have a functioning robot. Cool, right?? Even better, the Build a Bot pet reacts to noise, so kids can clap their hands, and it comes to life. This is available in a variety of pets, too – ranging from cute kitty cats and bunnies to mythical unicorns and roaring dinosaurs. For ages 4 and up, with adult supervision and assistance. Ages 8 and up should be able to do this on their own.

Photo Credit: www.amazon.com

With the colder winter days, you need a way to get your kids to burn off some energy while they're stuck in the house. Enter Heads Talk Tails Walk. At its essence, this is a matching game. But, it's so much more than that. One player turns over a head card, trying to match the body. And if it doesn't match, everyone walks around in a circle making the noise of the head card and movements of the body.  For example, bocking like a chicken while hopping like a frog. Super fun, and it gets the kiddos moving, and playing. For ages 3 and up.

Photo Credit: www.amazon.com

Kids color on everything. Give them something it's okay to color on, then comes clean, so they can do it all again. The Scribble Scrubbie Safari from Crayola is great for those kids. There's four fun animal figurines – a lion, giraffe, monkey, and elephant – that come with a cute safari themed scrubbie oasis tub and little waterslide. Add in the 6 washable markers, and you're good to go. Kids will have hours of fun with the Scribble Scrubbie Safari.
                                            

Aren't these kids gift ideas fun? There really is something for everyone, and for kids of all ages.