We all have an outdoorsman – our outdoorswoman – in our life.They're the ones that are always camping, hiking, and wandering into the wilderness.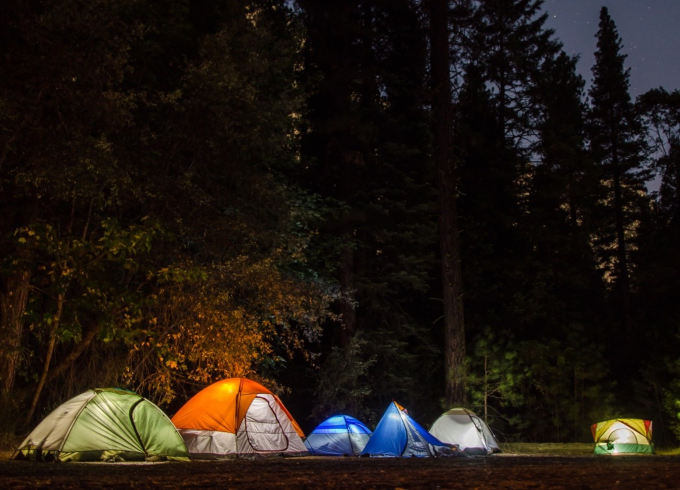 Maybe they're spending all weekend out with nature. Well, we've rounded up some of our favorite outdoorsy gift ideas that they're really going to want.
Editorial samples and/or paid placement. Links may be commissioned.
Outdoor Guide
Everything that your favorite outdoorsy person could want! From coolers and gadgets to safety equipment, there's something here for them - whether they like to camp, fish, or are a survivalist.

Photo Credit: www.amazon.com

No one wants to be stuck somewhere with a dead phone. LuminAID helps end that with the PackLite Max 2-in-1 Phone Charger. It's a phone charger that works off solar power. But, that's not all. It's also a lantern that also works off solar power. The PackLite is inflatable, so it folds down to a miniscule 6 inches square by about 1 ½ inches thick. When inflated, the lantern gives off 150 lumens of light and 5 brightness settings. That's enough to light up about 200 square feet.  Don't want to wait for the solar charge?  This can also be charged via micro USB in just a couple hours.  The PackLite isn't only great for camping. It's also great to have in case of emergencies.

Photo Credit: arcticzone.com

There's a theory when travelling that you want to bring an extra carryon bag that rolls up, in case you find great treasures. The Self Inflating Cooler from Arctic Zone is the same concept, but for camping and the outdoors. It holds up to 30 cans and inflates or deflates in seconds. The
Inflatable Cooler folds flat or can be rolled up for travel and storage.  It's perfect for camping or road trips, and as you eat your food, you can deflate the cooler.  Or fishing and hunting trips where you might want to keep your catch cool, you now have an extra cooler. Under $50, too.

Photo Credit: shop.motorolasolutions.com

We've all come to rely on our phones for just about everything. The problem is that you may not have service everywhere. That's where the Motorola T800 two way radios come in. They're lightweight, sturdy, and totally handy to have for any outdoorsperson. You can share your locations and messages within your group, set boundaries, and control the radio settings. You can even record the routes you take, which is handy for getting back to camp.  Just about anyone that's ever hiked or camped has taken a wrong turn at least once. With the Talkabout app, you have the convenience of your smartphone, even when you don't have service. Plus, there's an up to 35-mile range in the wilderness, and 6 miles on open water. Exploring the urban jungle?  No worries!  The Motorola T800 two-way radios have up to a 2 mile range.

Photo Credit: bsbrand.com

When you're out on the water all day, the last thing you want is a burn from the reflection.  Most people forget about this. Black Strap's Daily Tube helps to prevent sunburn on your head, face, neck and ears.  It also works to help cool you down.  Just get it wet and it'll help bring your temperature down quickly. As if that wasn't enough, it's also lens safe for your glasses or sunglasses. Wear it in a myriad of ways, from a balaclava to a headband to a skullcap.  The Daily Tube is totally flexible and great for year-round wear.

Photo Credit: www.amazon.com

If you enjoy hiking or camping, a small cooler is so important to have. The Titan deep Freeze Backpack Cooler is great for this.  It's extremely lightweight with a padded back and straps, and easy to carry. The cooler even keeps ice for up to two days. As if that wasn't enough, the backpack cooler has silver technology, which helps to inhibit bacterial growth. Holds 24 cans, plus ice.

Photo Credit: bsbrand.com

When you're in the water, you know how slippery things can get, and how your hands get totally shriveled up. Sometimes, the skin breaks, and that's not good. Help yourself out with the Guide Gloves from BlackStrap. They provide a full range of motion while protecting your hands. The leather palm allows you the ability to grip easily, and the ¾ length fingers don't inhibit any activities. The 4 way stretch fabric wicks away moisture while providing SPF 50+ coverage. These gloves are antimicrobial as well, so they won't stink up your gear.

Photo Credit: gofishcam.com

Do you have a fisherman on your gift list?  If you really want to impress them, consider a GoFish Cam. The GoFish Cam makes a great gift no matter what type of fish they go after.  Working with your phone and sitting on your fishing line, the GoFish Pro camera allows you to see what's going on under the water. Watch what's happening in real time, and learn where the big fish are. This is the kind of gift that they won't soon forget.

Photo Credit: limitlessinnovations.com

How do you improve on a great portable jump starter?  How about adding a powerful flashlight and power bank? Oh, and then make in something other than your basic black?  That's exactly what's happened to the JumpStart portable jump starter. Jumpstart has those features, and although there is a black version, it also comes in Rose Gold.  Great for emergencies, but also useful for camping and outdoor trips too.  Can be recharged more than 1,00 times.  It's made from machined aluminum and is virtually indestructible. This one might be a good gift for yourself, too. 

Photo Credit: potterybarn.com

Sometimes, when you're out in the woods, you'd like a drink. An adult beverage, if you will. The Firelight Flask from High Camp Flasks is perfect for this. The 750 ml size holds a full bottle of wine or spirits, and has two full sized tumblers that are attached magnetically. Perfect for picnics, or a camping trip. It's vacuum insulated, too, which keeps your beverage at the perfect temperature. Comes in great finishes, including a gorgeous coppery rose gold.

Aren't these items great?? There's definitely something here for each of your outdoorsy friends and family.