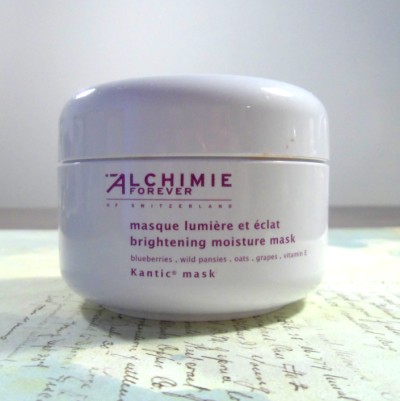 My skin tends to veer from normal to dry. I'm pretty lucky that way. I do get dry patches, though. And they're not really helped just by my regular moisturizing and skin routine. They either need some kind of deep moisturizing product or I ride them out.
I tried the Brightening Moisture Mask from Alchimie Forever. With ingredients including blueberries, wild pansies, oats, and grapes, this should be quite soothing. I was a little concerned about looking like Violet Beauregard, though. And when I opened the jar, it looked like melted chocolate ice cream. But it smelled really good – like delicate flowers and blueberries.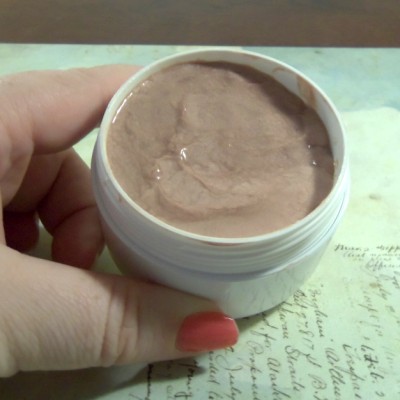 You're supposed to apply this mask to your clean face, so I cleaned my face with a cleansing cloth, and applied the mask. It doesn't harden and needs to be washed off after 15 minutes or so.
Alrighty. No problem. I bided my time, trying to not get too involved in doing anything specific, as I tend to get involved and lose track of time. When the timer went off, I went and washed the mask off. I had a bit of a difficult time telling if the mask was washed off, as it was about the same color as my face and my skin was sooo super smooth and soft.
My skin wasn't just soft, either. The texture was smoother, it looked more plump and youthful, even. The results lasted for a couple days, too.
I will say, I was a little leery of the price point. I thought that $60 for this jar was a bit steep at first. However, this product seems to grow. You can't even tell I've used this mask 4 or 5 times, as the jar still looks completely brand new. I would most likely buy this again.