This conversation on How to Wear a Cuff Bracelet was sponsored by Rustic Cuff.  Opinions are our own.
When I was a little girl, there was nothing I loved more than a cuff bracelet.  Well, maybe my stick horse, since that thing went everywhere with me, but as far as accessories – had to be a cuff bracelet.   Now, I know you're thinking to yourself "um, hmm…well, that's different."  Yes, yes it is.  But with good reason.
I was moderately obsessed with Wonder Woman as a young girl, and she had these awesome cuff bracelets that allowed her to do anything she wanted.  And growing up in a very "female empowerment" environment, I was always led to believe I could do anything I wanted.  Add in that three to four year old logic and you can see what led to the obsession with the cuff bracelet.
Fast forward a whole lot of years, like 25-ish, and I still love a gorgeous cuff bracelet.  Of course, while my mom used to make them out of felt and hot glue or paper and tape, my modern cuffs are a whole lot more grown up.
How to Wear a Cuff Bracelet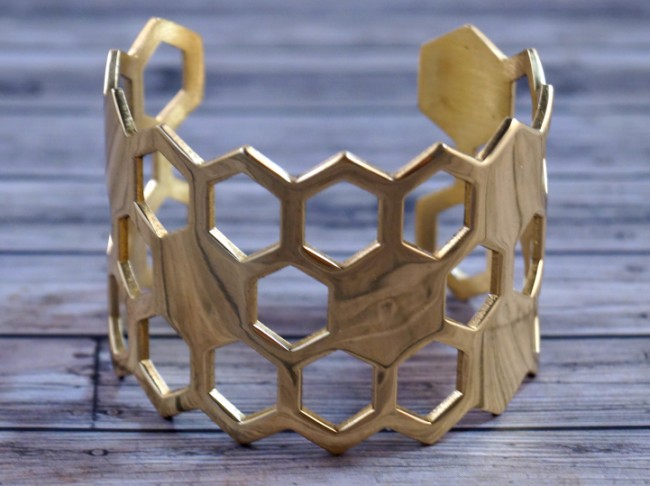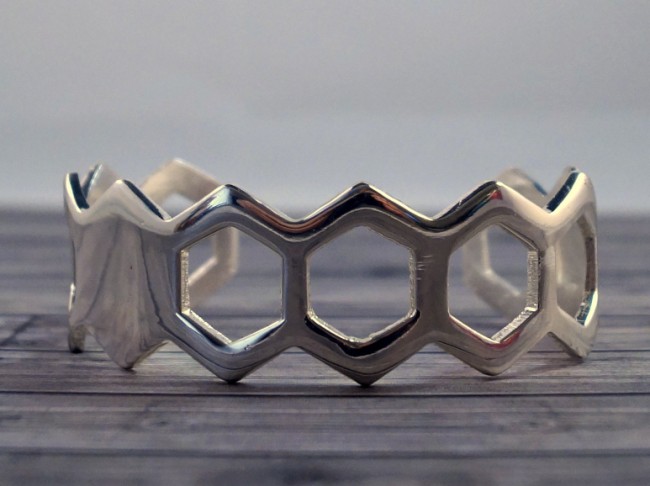 Elegant
How amazingly gorgeous are these Honeycomb cuffs? Plated in 24K Gold or Sterling Silver, and polished to a high shine.  These cuffs can be monogrammed, as well.

Sexy
These Hazel bracelets are super cute.  They're fun, they're sexy, and can be dressed up or dressed down.  Cable bracelets with highly polished square ends that can be monogrammed.  Sleek and sophisticated, and slightly understated.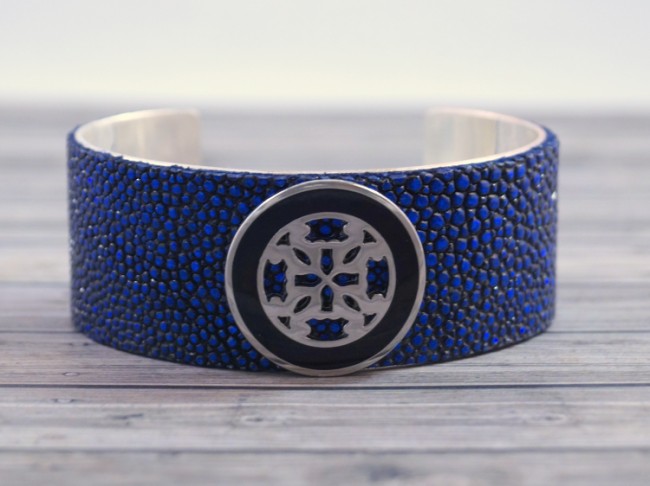 Tailored
This gorgeous cuff, made with stingray leather and the elegant Rustic Cuff logo, is so chic and almost understated.  This is a great piece for your work wardrobe.
Funky
Of course, there are times that you really just want to make a statement.  These big, bold wide cuffs are just the ticket.  The Sunburst Gold python cuff just screams rock and roll.  I'm not sure if it's the snakeskin, the metallic gold and the orange, or what, but it is begging to be worn for fun times.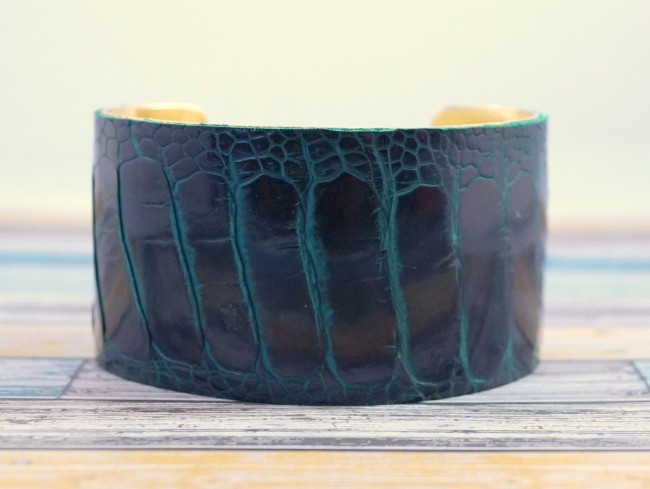 If you're looking for something that's a little more demure, but still funky and loud, try this Green Ostrich cuff.  It still makes a powerful statement, but doesn't scream "look at me" quite as loudly.
Hopefully these tips will help you rock a cuff bracelet with confidence.  All cuffs featured are available from Rustic Cuff.