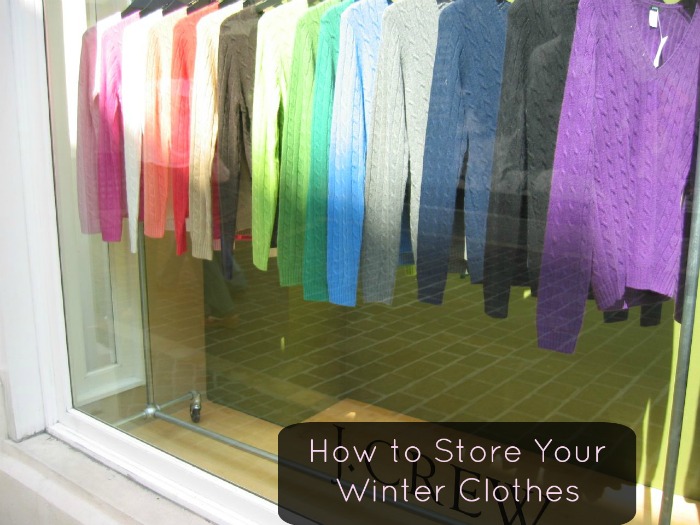 Every year, the time comes when you have to put away your favorite sweaters and pull out your summer wardrobe. Even if you're looking forward to those warm summer months ahead, you're probably dreading finding a good place to store your winter coats for next season. But you can't just wrap your pea coat in plastic, stick it in the attic and expect it to last the hot weeks ahead. Before you store away your winter wardrobe, there are a few things you should do.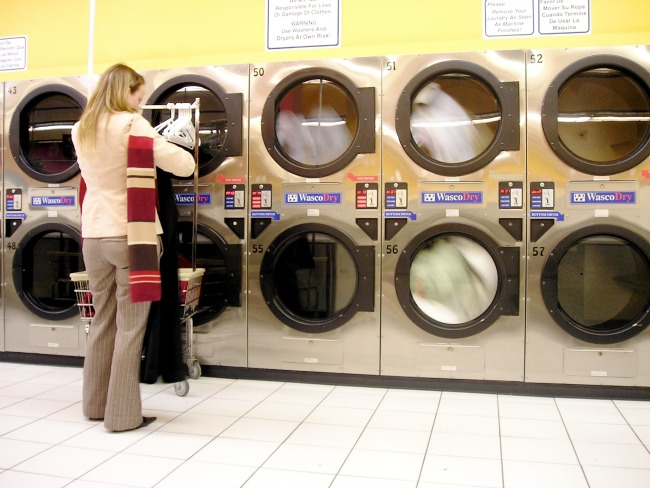 Grab Your Detergent, and Turn on the Washing Machine
Clean absolutely everything from your shoes to your beanies. The critters that like to eat fabric are attracted to your perfume, your dinner and your deodorant. Take a trip to the dry cleaners or the laundry room and have everything smelling fresh and clean. This will help naturally repel pests from your hibernating wardrobe. Furthermore, you don't want to pull out your winter clothes in a few months and find cake dust and debris or stale smells from the last time you wore them.
Invest in Padded Hangers and Plastic or Fabric Bins
After you return from your local dry cleaner, recycle the plastic surrounding your garments. This material is designed to trap moisture, which can exacerbate mildew and attract fabric-munching bugs. Also, the fibers may dry out and yellow while in storage if wrapped in plastic. Instead, make a list of what materials you will be storing and use the appropriate container. For example, leather does well in ventilated fabric bins because it can breathe. A fur coat will last with a padded hanger and garment bag, but don't forget to stuff the sleeves to maintain the shape.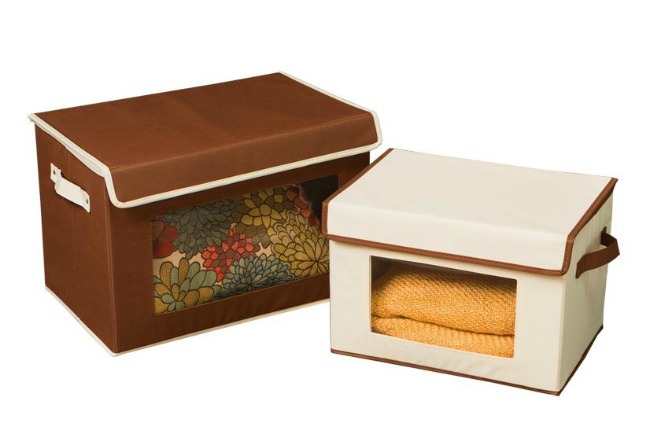 Source: Seville Classics
 Avoid Dirt, Humidity, Light and Heat
Storing winter clothes in an area that is dirty, moist, bright and hot can destroy your garments come next autumn. First, the fibers may dry out and become discolored. Conversely, they may become too moist and retain damp odors. Additionally, bugs and other critters thrive in these types of environments; so don't make your winter collection easily accessible. Avoid storing your garments in attics and basements because these spaces tend to be poorly insulated and more susceptible to weather changes. If you have an extra closet or indoor space, use this area instead. Consider investing in extra closet organizers or shelves if you have enough space.
Use Tissue Paper and Boot Trees
Don't stack heavy items on top of hats, shoes or coats. You don't want to create random creases. To avoid slouchy leather shoes and felt hats, use tissue paper or boot trees to retain the items' natural shape.
It's a sad day when you discover that the pea coat you packed away six months ago is flat, misshapen, or devoured by critters. Avoid this heartache by carefully following these winter clothing storage rules.
photo credit: The Original L.A. Farmers' Market.  AnnaSortingSorting via (license)