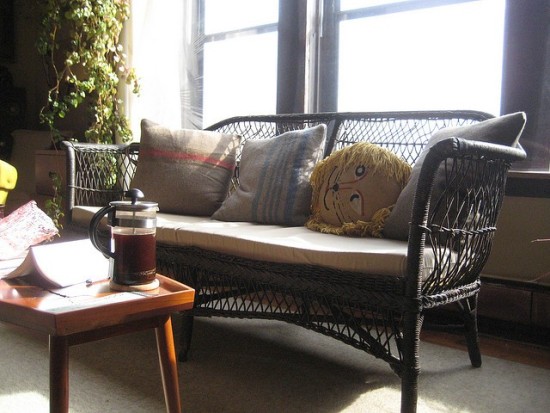 I love coffee. But I'm really picky. I can't just open a can of any old grocery store coffee and make a pot. Oh no. It needs to be something really delightful and exotic. And, really, it should go without saying that fresh roasted coffee is just about mandatory. While I often prefer an elaborate frou frou coffee drink, if I'm going to have brewed coffee, I like mine from a French Press.
How Do You Make Coffee in a French Press ?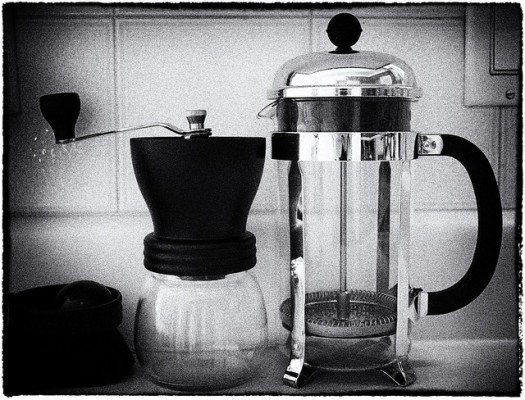 I'm sure you've seen those crazy looking coffee pots that look like a carafe with a plunger. Well, that's a French Press or a Press Pot. It makes a luxurious cup of coffee that you'll really want to linger over. But how do you make coffee in a french press? Is it hard?
The first thing to know is that you need a coarse-ground coffee. The fresher the coffee, the better. I really love the fresh roasted whole coffee and then grinding it myself. A fine ground coffee may make it difficult for the press to go down. You can also end up with coffee grounds in your cup. No one wants that!
Boil your water on the stove or in the microwave. I have an old electric tea kettle that I use sometimes. Ideally, you want your water between 190 and 200 degrees. Setting your water to boil while you prepare your French Press seems to work really well. Once the water begins to boil, remove it from the heat.
While the water is boiling, grind your coffee to a coarse ground. You'll want about 1 tablespoon per cup of coffee. Now, this is assuming you're using a standard 5-8 oz coffee mug. If you have one of those ginormous mugs, you'll want to up the coffee. If your mug is 16 oz, you'll need 2 heaping tablespoons per cup of coffee.
Once you remove your water from the heat, add your ground coffee to the French Press carafe. Now slowly add the water, making sure to saturate all of the coffee grounds. Know when to stop adding water, too. A good rule of thumb is the band near the top.
Stir the coffee grounds and water. I sometimes use the handle of a wooden spoon for this. Shhh…don't tell.
Add the filter to the top of the French Press & let the coffee steep. Traditionally, this is about 4 minutes or so, but it varies by the size of your press. If you have a small press, 2-3 minutes is generally more than adequate.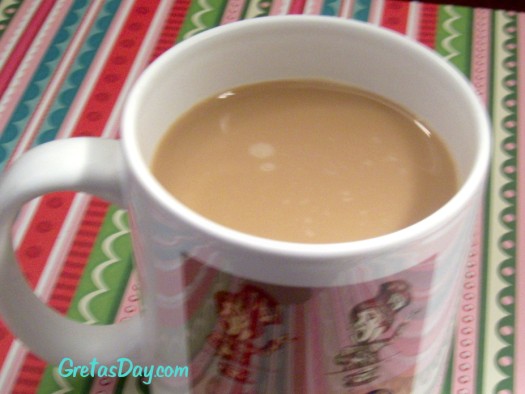 Once steeped, it's time to press. YAY! Grab the plunger part of the filter and hold. Press down, applying steady pressure. If you don't do this with a steady hand, grounds will escape into your coffee.
Now, we're ready to drink! When pouring coffee from a French Press, it's important to remember to hold the top of the pot in place, so that the plunger stays down. It's always better safe than sorry!