How to care for pearls was inspired by a beautiful pair of pearl earrings received for editorial purposes.  All opinions are my own. Links may be affiliate links.
When you ask people about precious jewels, they usually mention diamonds, pearls, and rubies.  While diamonds and rubies are pretty hard stones, pearls are soft and easily damaged.  They don't have to be damaged, though.  With a few simple tips and tricks, caring for your pearls can be quick and easy.  Don't worry – lots of people don't know how to care for pearls.  If you're in the market for new pearls, check out our pearl shopping tips, too!
How to Care for Pearls
Be Careful.  While this should go without saying, a little carefulness will do wonders for your pearls.
Put your Pearls On Last.  Plan on wearing your pearls today?  They should be the last item you put on.  Due to their porous nature, they absorb perfume, hairspray, makeup, and body oils.
Wipe Your Pearls Down.  After you wear your pearls, be sure to wipe them down with a clean, soft cloth.  This will help to remove any of the day's debris from your pearls.  A microfiber cloth is fabulous for cleaning your pearl jewelry.
Cleaning Pearls.  You should always use a mild soap to wash your pearls.  Baby shampoo or Ivory soap are both great choices.  You never want to soak your pearls, as that can cause them, and the silk cord they're on, to break down.


Have Them Restrung.  Do you wear your strung pearls often?  Consider having them professionally restrung once a year, or every other year.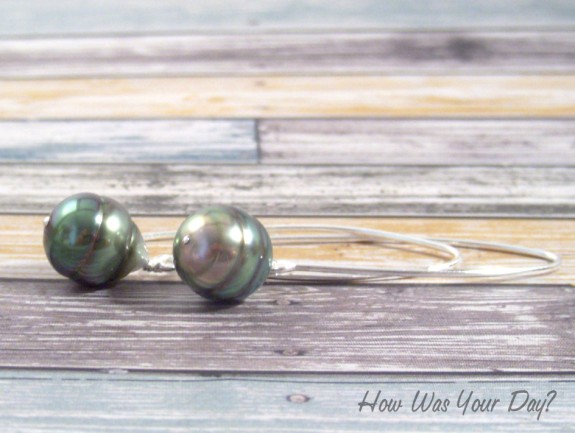 Pearl Don'ts
Never use an ultrasonic cleanser.  This will damage the pearls.
Don't use abrasive cloths or cleansers.  Pearls can become scratched from these types of cleansers.
When wearing a pearl ring or bracelet, remove it before applying hand lotions and creams.
It seems like a lot of info, but once you get in the habit, learning how to care for pearls becomes second nature.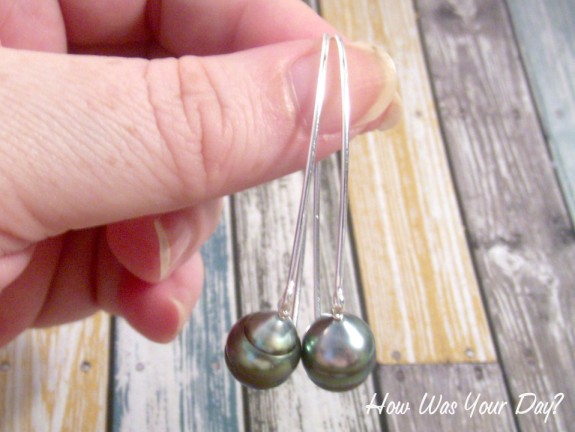 Pearls are one of the classic jewels that every woman should have.  With a little bit of care, they'll last you for a really long time.  In years past, pearl jewelry has been very classic and timeless.  While that's all nice and good, sometimes you just want something a little more fun!  These Tahitian Pearl earrings fill the bill beautifully.
The large, natural Tahitian pearls are the focus of these beautiful drop earrings.  When I say large, I mean LARGE!  The pearls measure in at a hefty 11mm in size, which is like half an inch in size.  The elongated sterling earwires are a totally modern twist on the traditional dangle earring.   Clocking in at a little over 2 ½ inches, the earrings are showy, but still modest.  Love these earrings?  You can get a pair of your own at Pearl Paradise.