Fall is bearing down upon us!  I know it doesn't really feel like that, since it's still July, but it's true!  One of the best ways to freshen up your look is by adding some new statement jewelry pieces.  Here are some of the hot jewelry trends for fall 2013.  These are all from Stella & Dot's newest collection.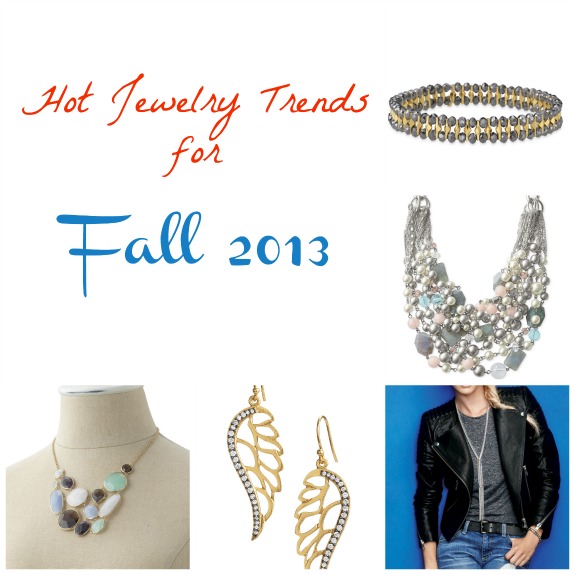 Bib Necklaces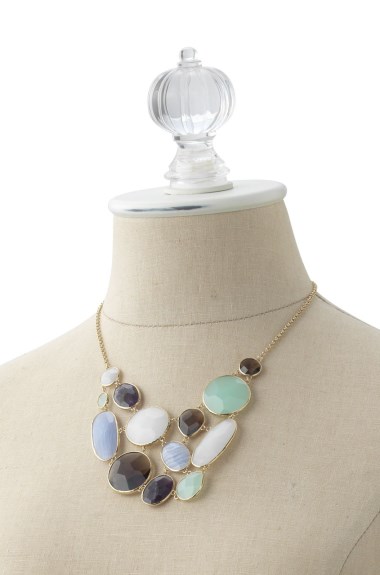 Bib Necklaces are still hot for Fall 2013.  I think it's because the chunky sweaters and sleek turtlenecks help show off these necklaces.  Rather than being bold and chunk all over, a bib necklace tends to be sleek with a large, statement piece in the front.
Chunky Necklaces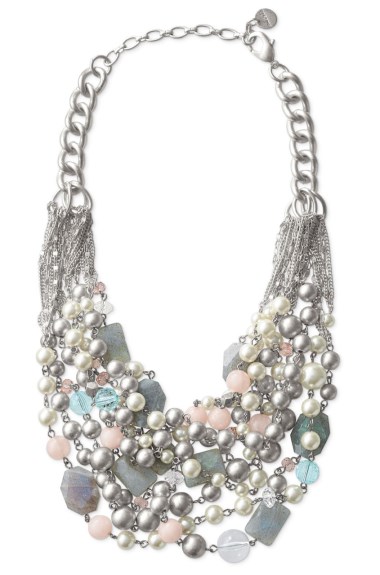 Personally, I love a big, bold chunky necklace.  And I never think they'll be out of style!  It makes me happy when my personal aesthetic is also on trend.  I was just ahead of my time, right? Anyway, multiple strands, mixed materials, and staggered lengths of the strands all add to the appeal.  For mixed materials, think chain with glass beads, gemstones with naturals, or just lots of color.
Simple Motifs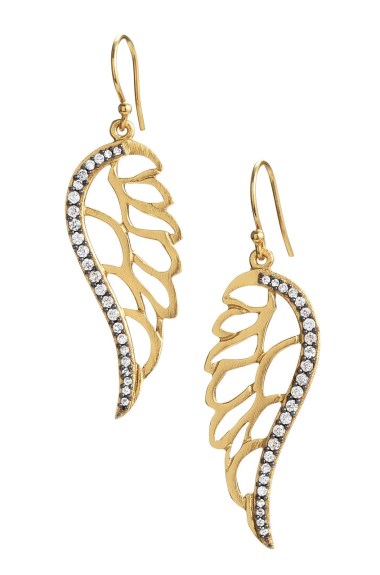 Simple, somewhat classic motifs like arrows, angel wings, hearts, and leaves are still quite popular.  Look for this imagery in rings, earrings, bracelets, and pendants.  Sometimes they're simple, in gold or silver, and sometimes these designs are elaborately pave'd in all types of stones.
Stretch Bracelets and Arm Parties
As a person with above-sized wrists, I like stretch bracelets.  They can look very adult and not so costume-y and cheap.  Elastic bracelets are perfect for the arm party trend, too, as they're practically made for stacking.  Simple motifs and arm parties have been popular for a while, and they'll continue to be among the jewelry trends for Fall 2013.
Long Necklaces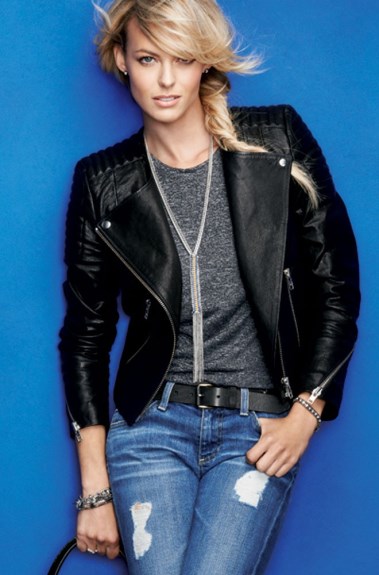 Just like the chunky and bib necklaces, fall wardrobes are practically begging for a long necklace.  This long necklace with a chain tassel is perfect for summer and right through fall.  The tassel adds movement and interest.
What are your favorite jewelry trends for fall 2013?