It's hard to believe that Valentine's Day is right around the corner. While it feels like January has been dragging on, it's really gone by pretty quickly. We created this adorable Got My Love Shades On free printable with the hottest animal of 2018 – the llama.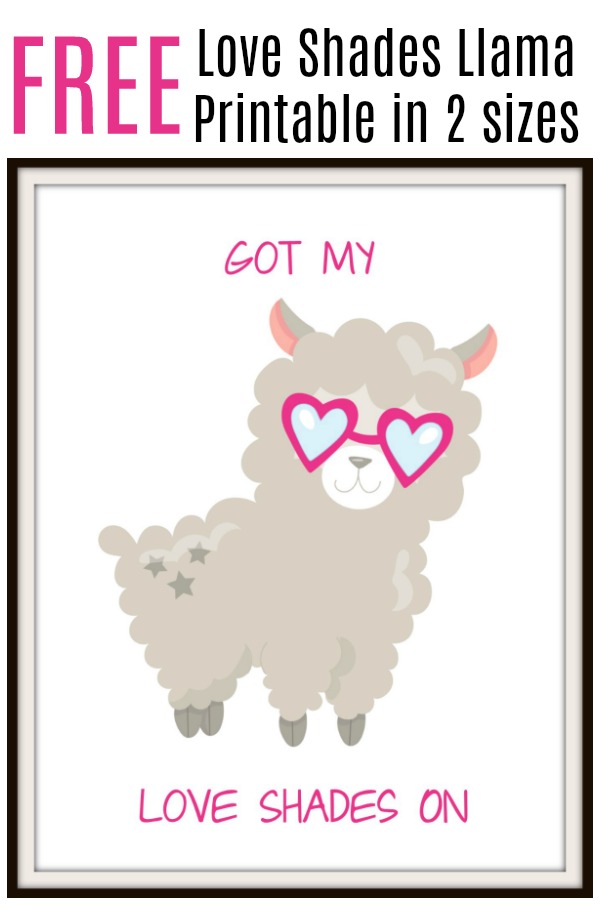 No drama llama here. Just a cutie with some heart shaped glasses. How cute is this?
While this is kinda sorta a Valentine's Day printable, it's really not. It can totally be used year round. How cute would this be in your office or a baby's nursery.


Links may be affiliate links. We make a little money if you buy something through them.
I used my Epson SureColor P400 printer, (you can read more about it here) and printed this Got My Love Shades On Llama free printable on Metallic photo paper. It adds just the right touch of a vintage-etherial feel, and looks really fun and retro-mod. Of course, you can print this on any type of paper you'd like, or even have it sent to your local store to be printed.
Get the Love Shades Llama Free Printable
This is an 8×10 sized Love Shades Llama Valentine's Day free printable that prints on 8 ½ x 11 paper.
We've also made a larger Love Shades Lllama printable that's 11 x 17 inches. This will print on a large scale printer with no issues.
Print as many copies as you want. Just don't sell them.