We all want our homes to look and feel amazing too. Sometimes we get soething for mom or dad, when what we're really getting is a gift for the whole family.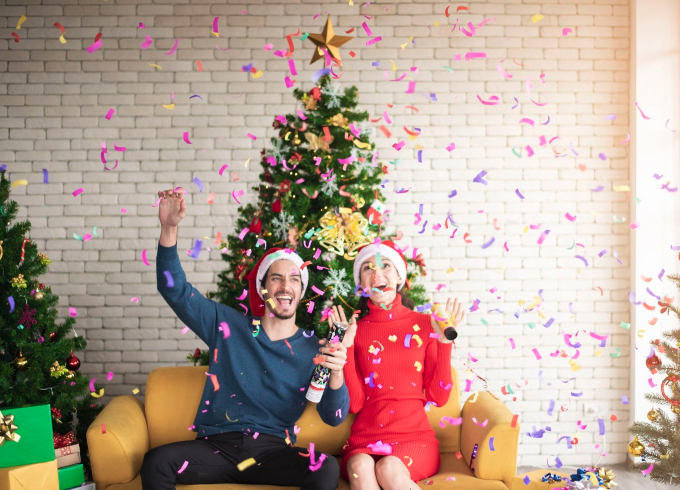 Well, we're making sure that this is guided to the proper place – Gifts for the Home. Read on to see some of our favorite home gift ideas for this year.
Editorial samples and/or paid placements may have been provided. Links may be commissioned.
Gift Ideas for the Home
Gifts that are for the whole home, like appliances, home decor items, and similar. No longer are these relegated to mom or dad gifts. Editorial samples and/or paid placements. Links may be comissioned.
Photo Credit: www.aeraforhome.com
Everyone's house could use a little freshening up. That's just a fact of the matter. Aera is an elegant solution to the air freshener solution. The diffuser is visually appealing, while the fragrances are sophisticated, and don't smell like the traditional air freshener. Not only that, but the Aera smart diffuser will freshen your home magically – or so it seems. The smart diffuser is compatible with the Aera app, or is Alexa compatible, too.  
Photo Credit: www.lifestraw.com
We all know that drinking more water is important.  We also know that our water systems are less than clean, and carry a lot of contaminants. Why not solve the issue in your own home with the Lifestraw Filtration Pitcher. Lifestraw helps protect against contaminants like bacteria, parasites, microplastics, lead, chlorine, and so much more.  Even better, the membrane microfilter lasts for up to a year. The activated carbon filter lasts for up to 40 gallons.
Photo Credit: www.aquasana.com
If you're looking to make a little more of an investment, check out the Aquasana 3-Stage Max Flow filtration system. This is a water filtration system that you install into your waterlines, and has a dedicated faucet on your sink. Aquasana's 3 Stage Max Flow system filters out up to 99% of 77 different contaminants. These include pharmaceuticals, lead, mercury, herbicides and pesticdes, and so much more. The filters last for up to 6 months, or 800 gallons, and are really easy to change. Even better, there's an app that practically manages the filtration system for you. It monitors how much water you've used, and when your filters need to be changed.
Notable people often have notable homes. It seems to go hand in hand. Take a peek behind the curtain, and into the private worlds of some of the most intriguing and elegant people. The first two books in the series include Living with Coco Chanel, and Living with Vincent Van Gogh. You get an insight into their private abodes, and a sneak peek behind the scenes. It's a great option for the designer or fashion loving friend.
Photo Credit: www.powerairfryer.com
Making crunchy fried food at home has always been a hassle.  No longer.  Now, if you have an air fryer, you can make these delicious treats at home. Everything from coconut shrimp to crispy fries and appetizers like mozzarella sticks, and they're so much healthier.  BUT, you can also make all kinds of other things too.  The Power Air Fryer Oven has a rotisserie function where you can roast a chicken. It even has a dehydrator function to make some of your favorite things life fruit and veggie chips.  WHOA! The Power Air Fryer is one of those kitchen gadgets that you'll have no idea how you lasted so long without it.
Aren't these gift ideas for the home fantastic? There's sure to be something that's perfect for any housewarming or gift giving occasion here.