One of the greatest joys in life is discovering a new great food or meal. It can be something as complex as a new cuisine, or as simple as a new twist on an old favorite candy. Whatever it is, you know your taste buds will never be the same again.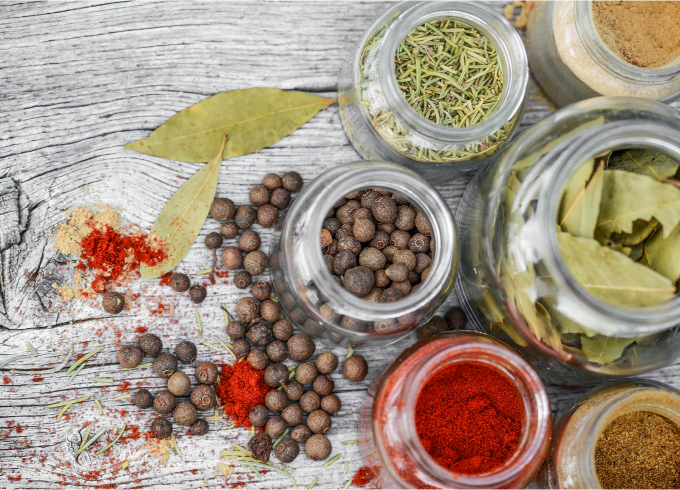 Here are an assortment of gourmet food gifts that will delight just about everyone, from a new coworker to your favorite auntie. You can even buy them for yourself (I won't tell.)
These are some of our favorite gift ideas for men that we've encountered this season. Editorial samples or payment may have been received. Links may be affiliate links. These help support our love of fancy salts and great caramels.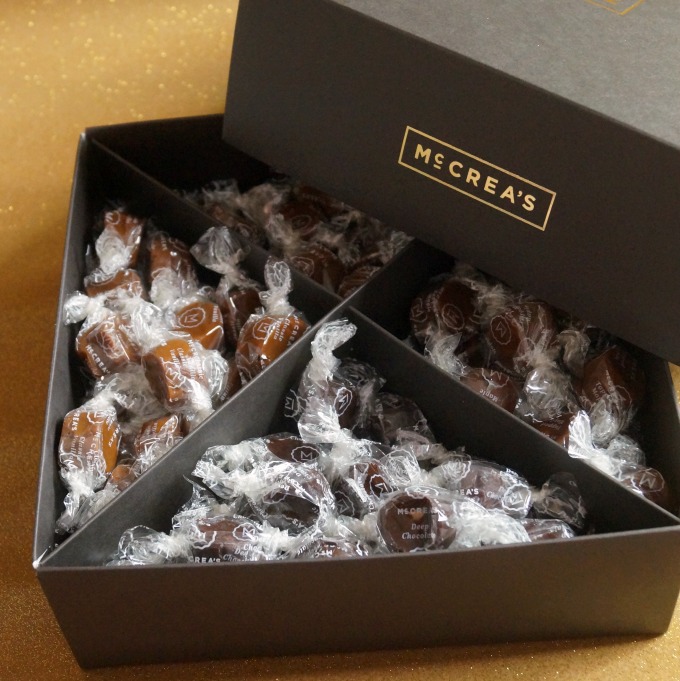 McCrea's Caramels
We've included McCrea's caramels in our gift guides multiple times. They are seriously sooo good, and they're totally one of our favorite things.  Their Black Sea Salt caramels are my personal favorites, with the chocolate caramels and Single Malt Scotch Caramels coming in close behind. Try McCrea's Party Box, which has almost 1 ½ pounds of delicious, premium caramels in 4 flavors – Black Sea Salt, Vanilla, Tapped Maple, and Chocolate. It's enough to share without feeling like people are eating all your candy!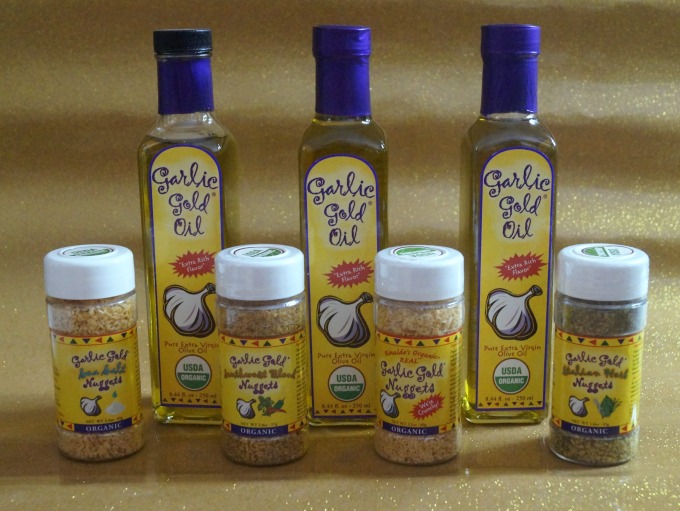 Garlic Gold Gift Set
Who doesn't love garlic? It's like nature's gift to the culinary world. Garlic Gold has put together an amazing gift set. It includes three bottles of their Garlic infused extra virgin olive oil, and four jars of their Garlic Nuggets seasoning blends. Flavors include Southwest, Sea Salt, Italian Herb, and Garlic. These are great in pasta, dips, sauces, and as bread dippers. All of Garlic Gold's items are certified organic, too.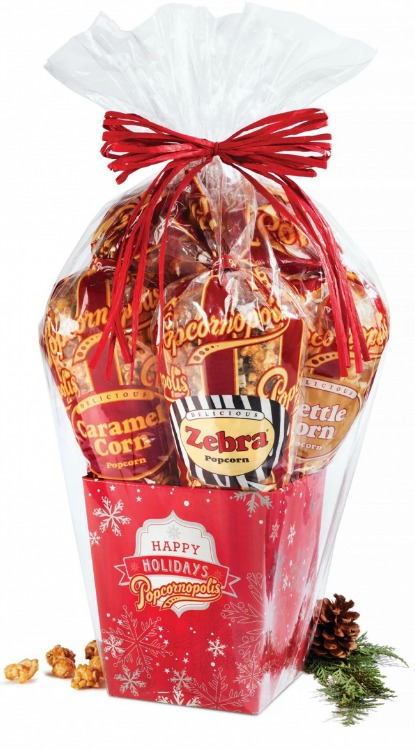 Popcornopolis
Popcorn is one of those gifts that everyone gets every year. Usually, though, it's a mediocre quality that's sort of meh. This year, up your game with Popcornopolis. Their gourmet popcorn had larger pieces, great flavors, and it was oh so fresh. Even the people that are meh about popcorn here really enjoyed it. The Cheddar was super cheesy, and the Cinnamon Toast was a unique take.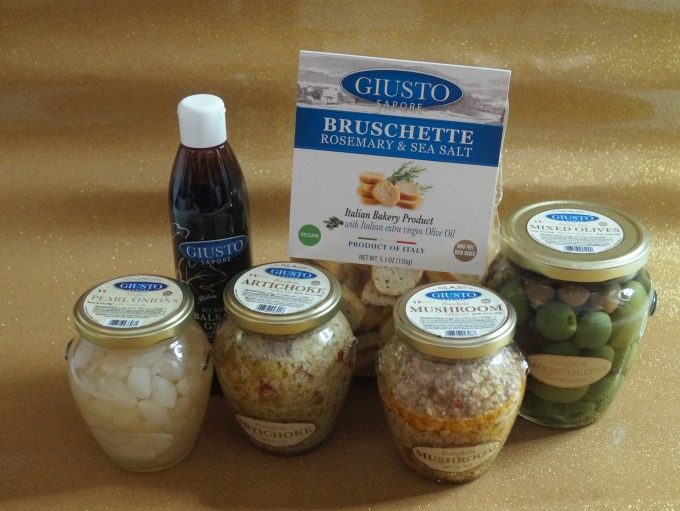 Giusto Sapore
Long known for their infused oils and vinegars, Giusto Sapore has branched out into the accoutrement that you want for your antipasti platters. Great items like gourmet olives that are the same types as the ones on the olive bar at the upscale market, artichoke and mushroom spreads, and items like that. This makes a great hostess gift.
Jcoco Chocolate Tasting Experience
In the past few years, artisanal chocolates have really come to the forefront. While it used to be difficult to find a dark chocolate that was halfway decent, now we're experimenting with new flavors that you'd never expect. The jcoco Tasting Experience is just that.  It has different varieties of chocolates that are designed to be shared. Varieties include Agave Quinoa Sesame, Black Fig Pistachio, Cayenne Veracruz, and more, each with their own very distinct flavor. There's also pairing notes for matching the chocolates with wine or beer. This set is perfect for a small dinner party.
Butcher Box
Butcher Box is a subscription based service that delivers meat to your door. It's not any meat though.  Butcher Box sources only the best meats, like heritage pork, beef that's not only grass fed, but grass finished as well, and organic free-range chicken. You can tell the difference when you eat the products. So good, so tasty, and so good for you. Just about any foodie would love to receive this.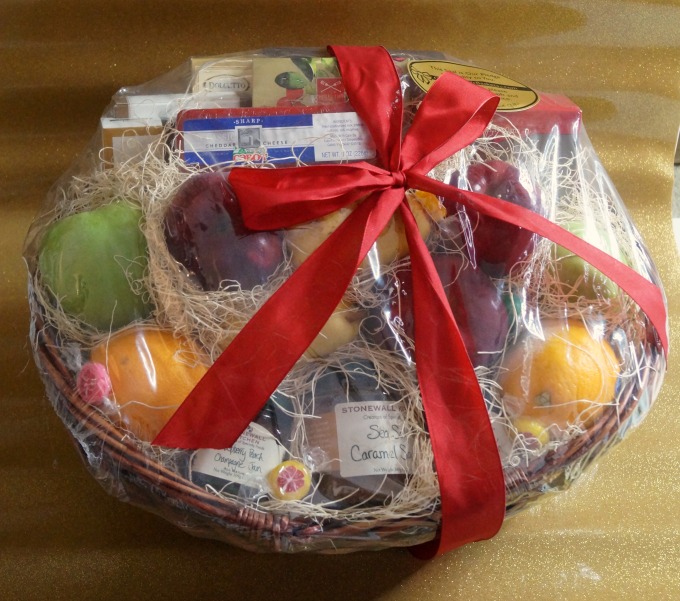 Gourmet Gift Baskets
Gift baskets are one of those gifts that can be amazing, or can fall a little flat. Gourmet Gift Baskets baskets are firmly in the amazing category.  Full of fresh foods that are so on trend, and the same gourmet brands you see in upscale shops. Not only that, Gourmet Gift Baskets' selections are curated really well.  There's are all killer, no filler.  This is definitely something that you'll be proud to give as a gift – either personally or professionally.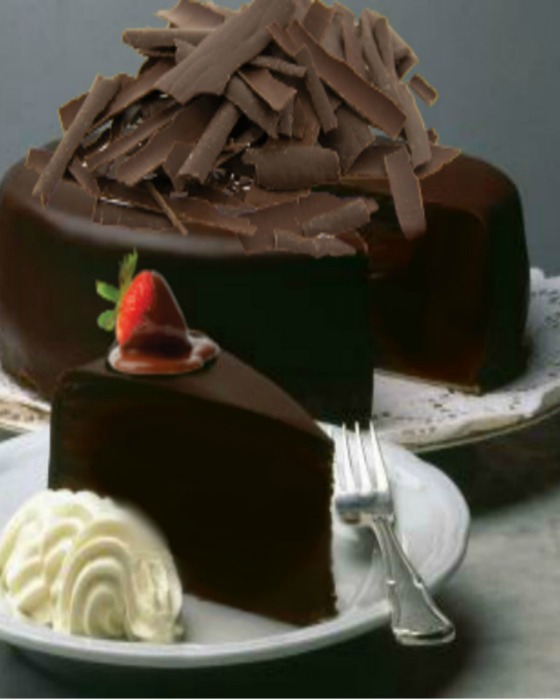 The Dark Chocolate Bakery
I am a sucker for good cake.  A good chocolate cake is even better. Let me tell you, the Decadence Truffle Cake from The Dark Chocolate Bakery might be the best cake I've ever had. It was rich and dense, with an amazing truffle layer. The cake was piled high with premium quality chocolate curls, and just a touch of gold dust. It felt special, and this would be a total showstopper at any occasion. There's a reason this bakery's desserts are carried at Nieman-Marcus.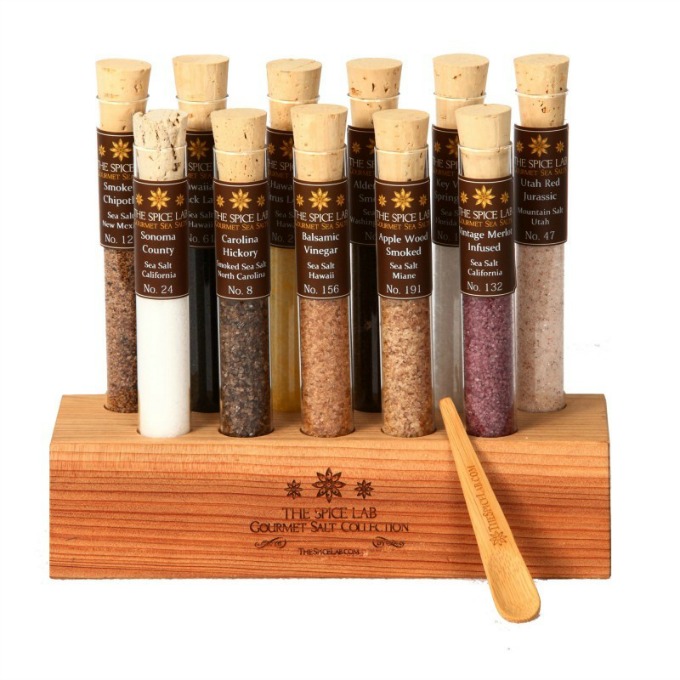 Spice Lab Gourmet Salts Collection
I am a little obsessed with gourmet salts. This obsession started a few years ago, on a trip to my local health food store. I knew about stuff like sel gris and Himalayan salt, but I didn't know about the wealth of salts out there, and how they all had different flavors. This 11-piece salt sampler from Spice Lab is the perfect gift for a foodie. It contains some of the more common gourmet salts, but also a lot that they may have not been introduced to. They'll definitely love this gift.
Pearson Farm Taste of Pecans Sampler
Just about everyone I know loves pecans. That sweet nut is so tender and delectable. Pearson Farms is a pecan grower located in Georgia, and they have some of the best tasting pecans I've ever had. The Taste of Pecans sampler comes with pecans in four varieties – roasted and salted, cinnamon roasted, which are like praline pecans, Elliot halves (a specific type of pecan), and seasoned, which are a little reminiscent of party mix. This makes a great gift for an office, too.
Love these great gourmet food gift ideas, but need a few more?  Check out this list of fab gifts for foodies or a collection of amazing kitchen gadgets.