One of the greatest joys in life is discovering a new great food or meal. It can be something as complex as a new cuisine, or as simple as a new twist on an old favorite candy. Whatever it is, you know your taste buds will never be the same again.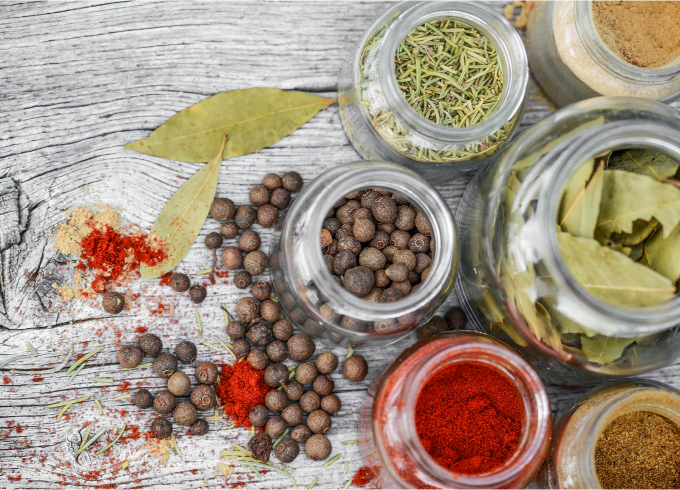 Here are an assortment of gourmet food gifts that will delight just about everyone, from a new coworker to your favorite auntie. You can even buy them for yourself (I won't tell.)
These are some of our favorite gift ideas for entertaining that we've encountered this season. Editorial samples or payment may have been received. Links may be affiliate links.

Katz's Delicatessen Holiday Box

There's nothing quite like a visit to Katz's Delicatessen in New York City. However, you can have a similar experience at home with their Holiday Box. Yes, it's true. In the mood for an amazing Reuben sandwich? How about one of the incomparable pastrami sandwiches? You can get these shipped to your house, where you're pretty much ready to go.
Now, you do have to put the sandwiches together yourself, but it has literally everything you need, from the bread, meat, and Swiss cheese right down to the sauerkraut, Reuben dressing, and even the mustard. Did I mention they'll also send you half sour and sour pickles, as well as their famous Black and White cookies for dessert? They ship all across the United States, too.
Scharffen Berger Chocolate Provisions

If you're looking for a really great quality chocolate, Scharffen Berger has you covered. Their range of milk and dark chocolate bars truly have something for everyone, without being overwhelming. And now they've introduced Chocolate Provisions, which are the perfect size squares for sharing. They're great for dessert boards, charcuterie boards, or even fruit plates. Or, y'know, just having one or two for an afternoon pick me up.
The set includes 70% Dark Chocolate with Sea Salt, 70% Dark Chocolate with Toasted Coconut and Almonds, and a 41% Rich Milk Chocolate. These are all sooo good, and three of my favorites. Now, if Scharffen Berger added their 70% Dark Chocolate Cherries, Almonds, and Sea Salt to this set, I'd be in trouble!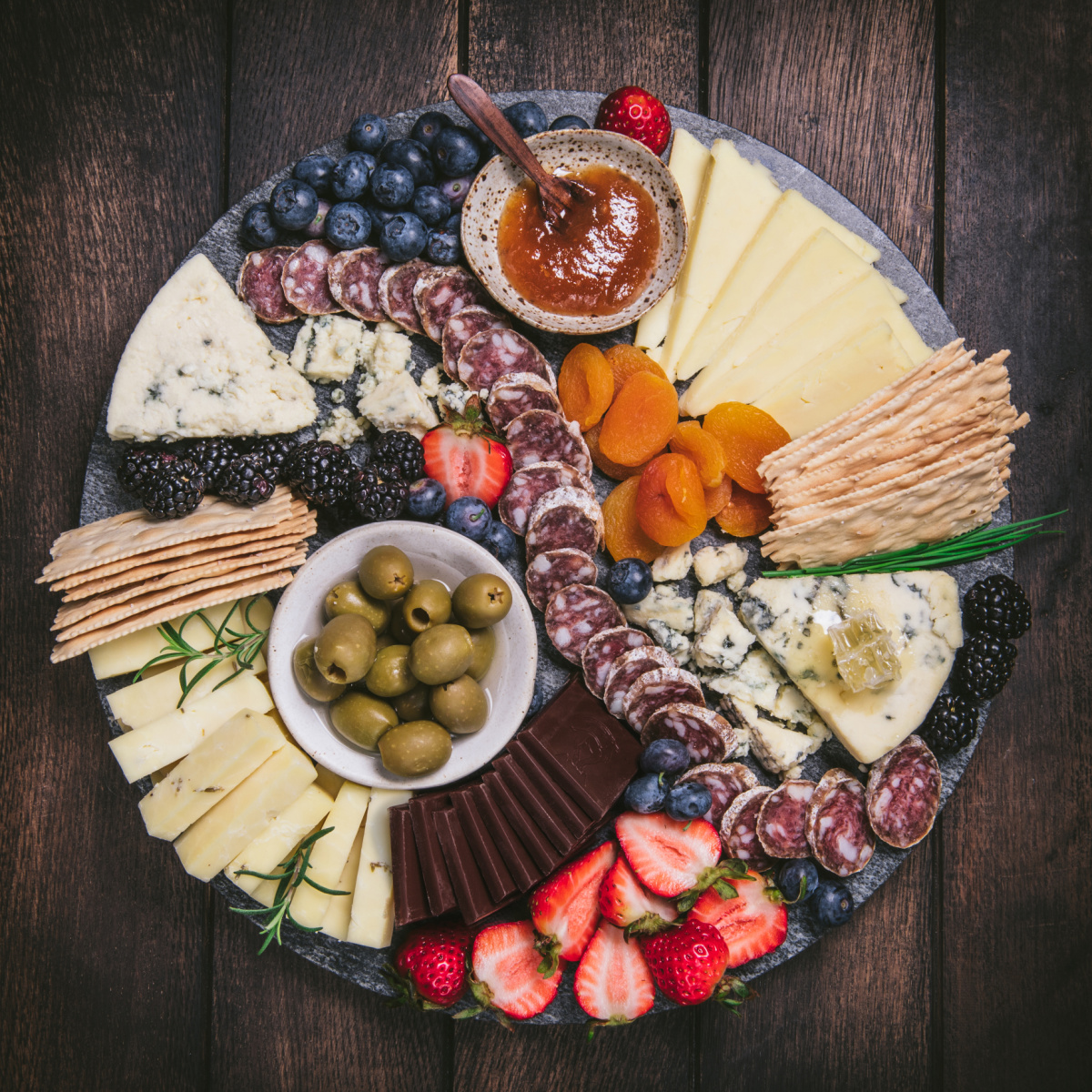 Rogue Creamery's The Perfect Cheeseboard
Rogue Creamery was one of the first artisan cheesemakers, and are known for their amazing award-winning cheeses, especially their blue cheeses. The Perfect Cheeseboard has a firm cheese, a creamy cheese, a flavored cheese, and a soft cheese. Rogue Creamery hit this out of the park with a selection of their blue and cheddar cheeses. The cheese selections include Oregon Blue (soft), Smokey Blue (flavored), Rogue's Mary (firm), and Touvelle (creamy). These delectable cheeses are then accompanied by a selection of gourmet crackers, salami, jam, and Scharffen Berger chocolate that have been expertly chosen to enhance the cheese selection.
Butcher Box
Butcher Box is a subscription based service that delivers meat to your door. It's not any meat though. Butcher Box sources only the best meats, like heritage pork, beef that's not only grass fed, but grass finished as well, and organic free-range chicken. You can tell the difference when you eat the products. So good, so tasty, and so good for you. Just about any foodie would love to receive this.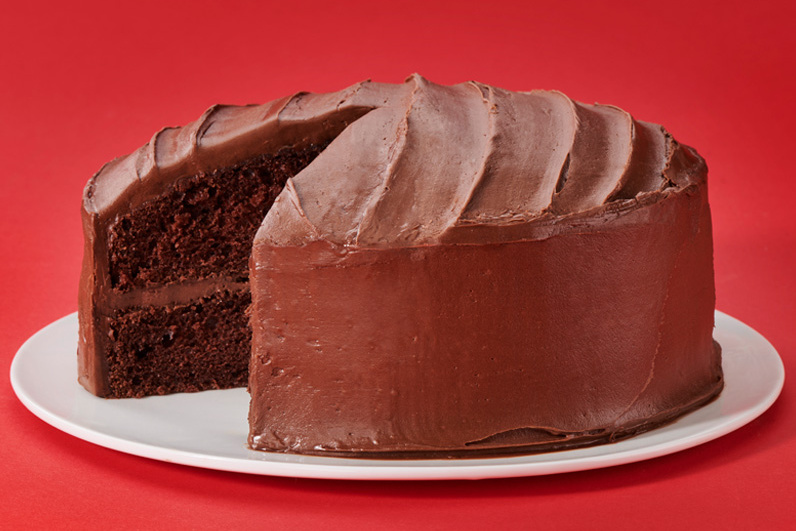 Portillo's Famous Chocolate Cake
My brother in law talks about Portillo's Famous Chocolate Cake practically nonstop. He travels to Chicago for work and that's always on his list of must go places. When I saw you could order Portillo's foods, and even a whole chocolate cake, I knew what had to be done.
YES! You can order Portillo's Famous Chocolate Cake to your home. It comes as a kit you have to put together with two cake rounds, two things of frosting, and a spatula, as well as step by step instructions. It does recommend having a cake stand, but you can make it on a large plate too. There's about a dozen generous slices from the cake, so it's definitely enough for a group gathering.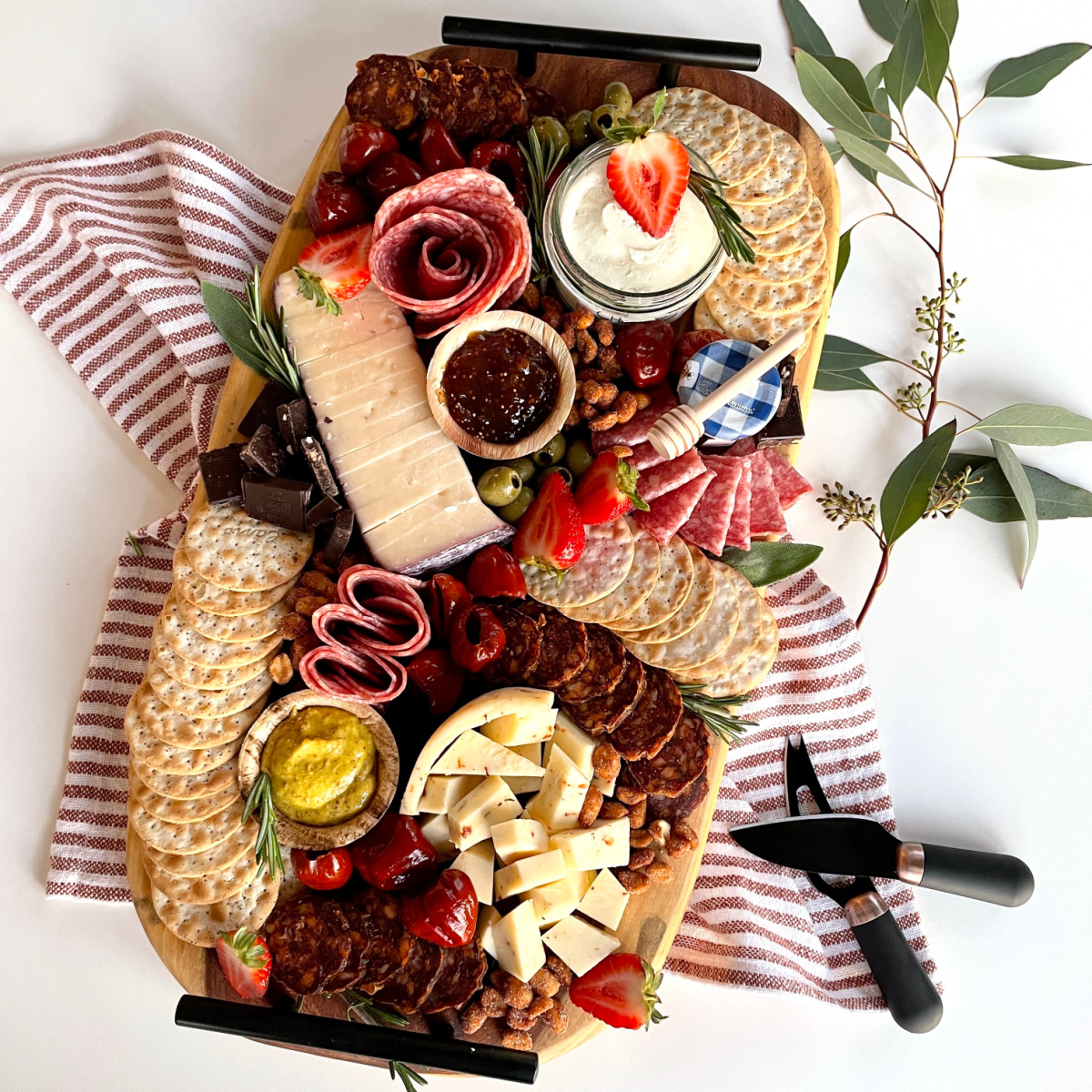 Platterful Charcuterie Board
Who doesn't love a good charcuterie board? Meat, cheese, some fruit, and some salty snacks? I am so there. Platterful puts together great charcuterie boards, so you don't have to think about it. They pair the meats, the cheese, and even the snacks. Platterful even shows you how to lay out the items for the best impact and eye appeal. They provide most items and have a few recommendations to take your charcuterie to the next level – mostly fresh fruit type items. The only thing you need to bring is a board and a knife to cut the meat and cheeses up.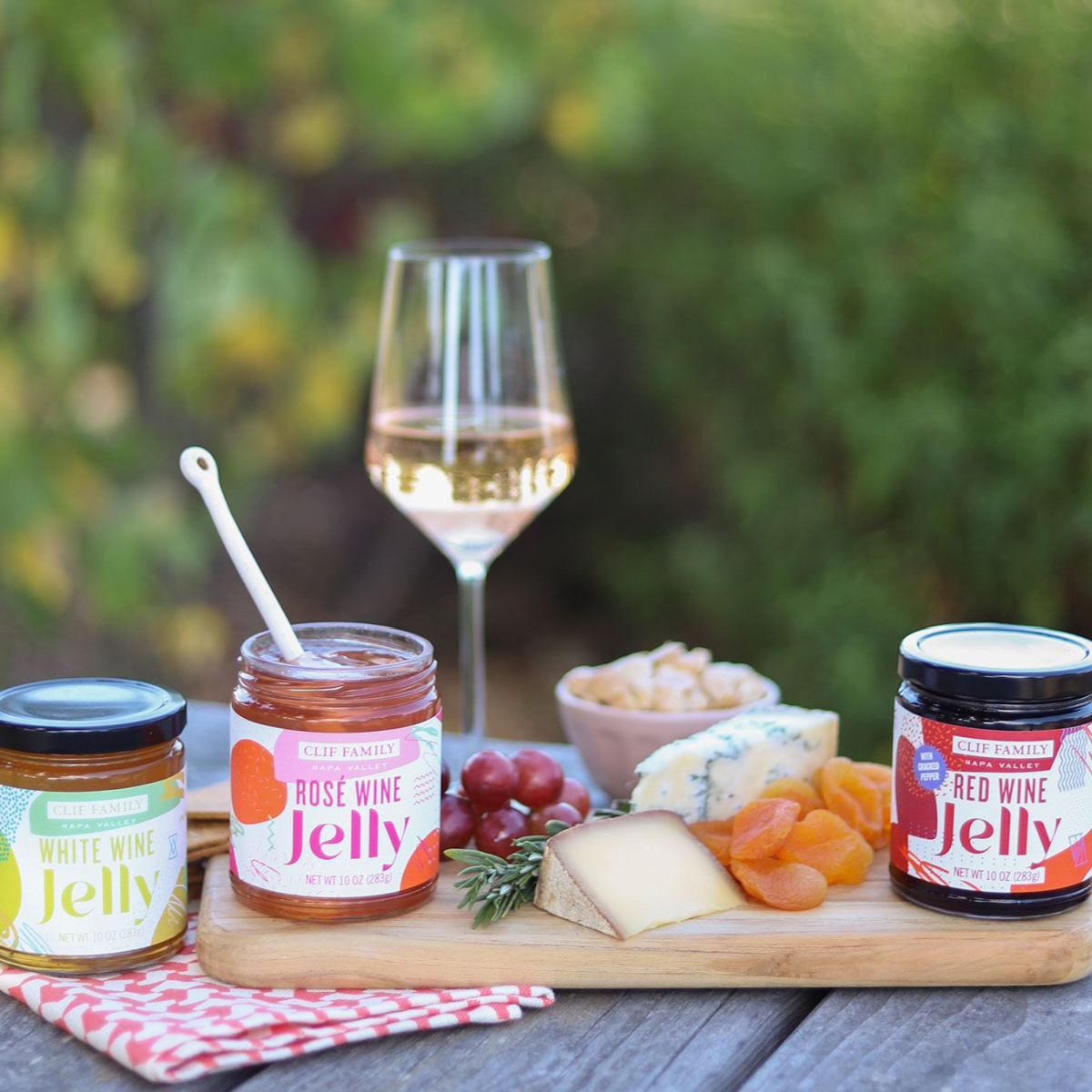 Clif Family Winery & Farm Wine Jellies
Clif Family has created a three-flavor collection of wine jellies, made from their wine. There's Rose Wine Jelly, Red Wine Jelly with Cracked Pepper, and White Wine Jelly. Wine jelly is extremely versatile. Use it as a glaze or condiment with meats. Spread it on good bread – toasted or not. It pairs beautifully with a good goat cheese. It's delightful with fruit and makes a great addition to a fruit tart or other fruit forward dessert. Or, serve it with a great bottle of wine and a lovely charcuterie board. The possibilities are endless.
Love these great gourmet food gift ideas, but need a few more? Check out this list of fab gifts for foodies or a collection of amazing kitchen gadgets.