We all have that one person in our lives that's all about the kitchen.  Maybe they're the one that's always hosting holiday dinners, or perhaps they bring the most amazing pies or desserts to all of the family gatherings. Sometimes, they're not a great cook at all (shhh…don't tell them!) and they just love having the latest kitchen gadgets.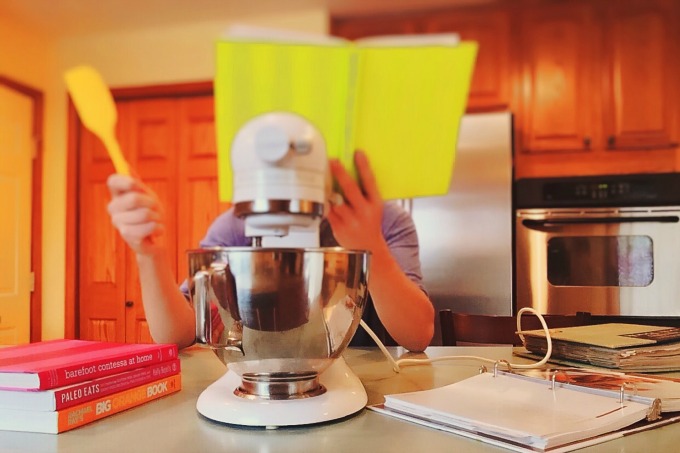 Whatever the case may be, we've rounded up some of the best kitchen gift ideas for those that love to cook and entertain.
10 Amazing Kitchen Gift Ideas Everyone Wants
Editorial samples may have been provided. Links may be affiliate links.
Capresso Café Pro Espresso Machine
I am a huge fan of coffee house drinks. Now, you can make them at home – for real. The Capresso Café Pro Espresso Machine is a professional quality espresso machine that fits in your house. You can brew one or two espressos at a time, and it keeps the water hot, so you can be ready to go at a moment's notice.  The power frother makes perfectly steamed or foamed milk for your drinks so you can make your fancy coffee house drinks at home. . Not only that, it's easy to clean, too!  WHOA!! Around $300.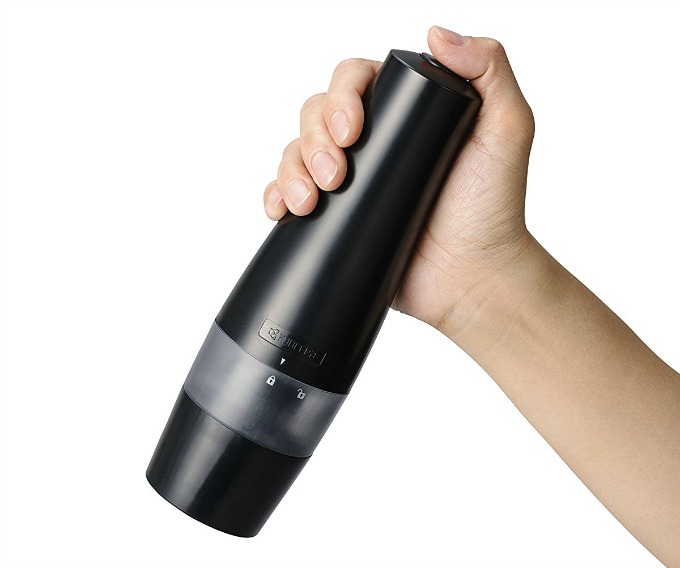 Kyocera Electric Salt & Pepper Mill
Any good cook knows that grinding your own spices makes everything taste better. Salt and pepper is no exception. This Kyocera electric salt and pepper mill has a ceramic grinder that won't affect the flavor, and can be adjusted from a fine to a coarse grind. You can use it with peppercorns, sea salt, Himalayan Pink Salt, wet salts like Sel Gris, and even seeds and whole spices. Who wouldn't love having a tool like this in their kitchen?
Perfect Blend 2.0
Perfect Blend is a kitchen scale that's like no other. It actually counts your nutrition as you add things to the scale. You put your container on the scale, turn on the app, and it lets you know what's in the scale, and what the nutritional content is. This is great for those that can't tell half a cup from half an ounce.  You know who you are.  There are apps that sync up with the Perfect Blend for baking, smoothies, and mixology. The apps are loaded with recipes to help create something wonderful.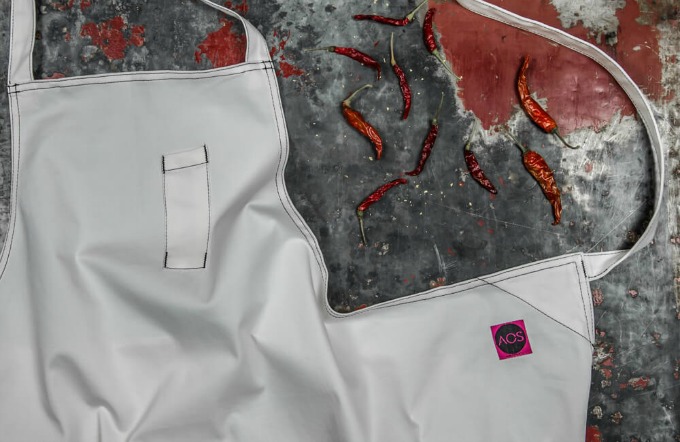 AOS by SOSA Kitchen Apron
A really nice kitchen apron is a great gift for those that love to cook. AOS by SOSA fills the bill. They're designed by seasoned chefs, like Angelo Sosa of Top Chef, and created out of coated Turkish denim. AOS by SOSA aprons are designed to fit just about everyone, and have a little bit of stretch to ensure a snug, yet comfy wearing experience. The seams are all double stitched, and the aprons are made in California.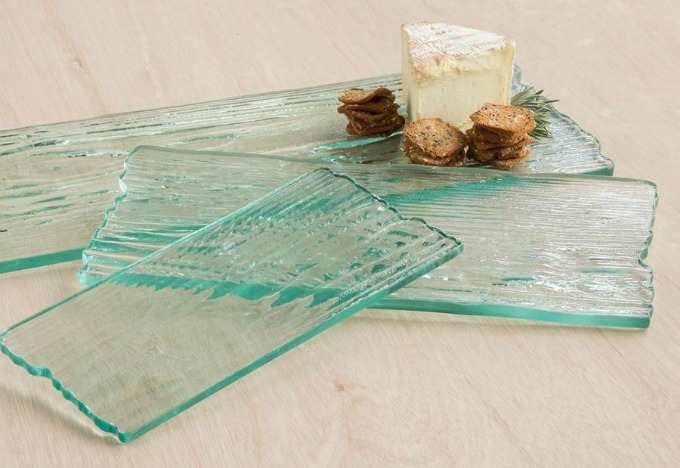 Annieglass Grove Plank Cheese Board
Cheese and crackers are a popular appetizer at almost all get togethers. But, what do you serve it on to give it a little sumtin-sumtin? The Annieglass Grove Plank cheese board is a great option! Made of glass, yet inspired by an actual piece of wood, the piece captures the essence beautifully. Ridges and knots are a focal feature of this serving piece that you'll reach for again and again. It's subtle and elegant, too.  Not screaming "we should be accented with hedgehogs!"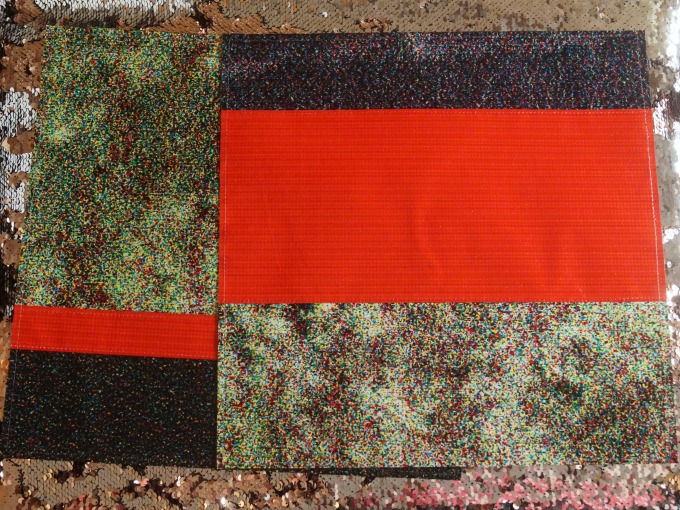 Dor Design Placemats and Coasters
These are some of the coolest placemats and coasters I've ever seen.  They're made from a totally unusual product that you'd never expect.  Old billboards! YES!! It's True!! They're totally clean, and not all gross or yucky, like you'd sort of expect an old billboard to be.  They're strong, and have a fun aesthetic.  PLUS, you get to tell everyone that your coasters and placemats used to be billboards. That should earn you some cool points.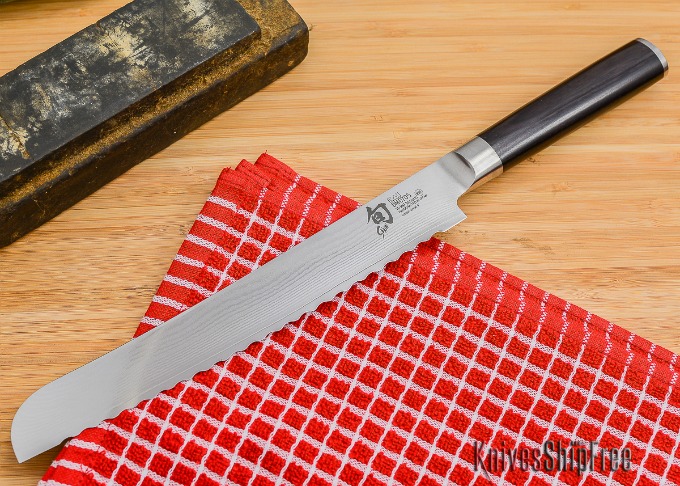 Shun Knives Classic Bread Knife
A good bread knife is a necessity in anyone's kitchen.  In fact, many chefs say that a bread knife is in their top 5 knives everyone should have.  It's amazing the difference these little things make. Shun Knives is one of the premier makers of knives. Their hand-forged, hand sharpened knives are well worth the investment.  The D Shaped handle fits nicely in your hand, and this is even certified for use in a professional kitchen. Doesn't the baker in your life deserve something awesome like this classic bread knife?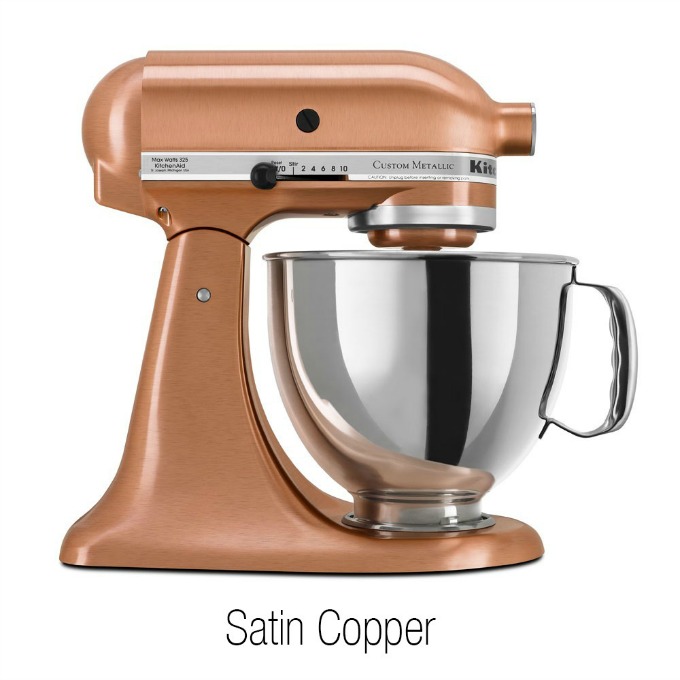 Kitchenaid 5 Qt Custom Metallic Series Stand Mixer
A Kitchenaid Mixer is a classic gift idea. There's a reason it's a classic – almost everyone wants one. With the plethora of attachments, and the amazing colors that they're available in nowadays, who wouldn't want a new Kitchenaid Mixer. The 5 quart Custom Metallic Series has all the power you'd ever need, and a great capacity for your recipe. Plus, these luxe metallic finishes really feel elegant.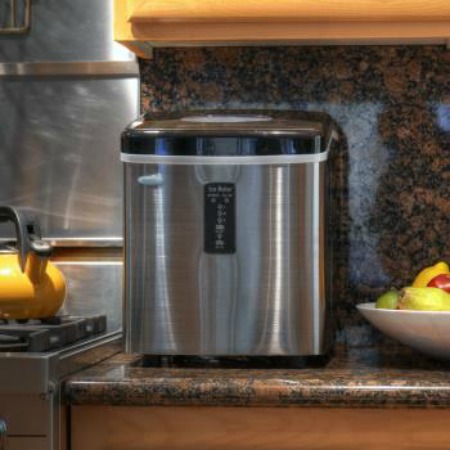 New Air Portable Ice Maker
I find that almost any beverage is better with a little ice.  Of course, there are some exclusions, like hot beverages, and things like whiskey neat, but for the most part, I enjoy ice. The ice maker in my fridge has never worked quite right, and I loathe making ice in trays.  There's never enough ice if you have company, and it takes too long.  That's why a counter-top ice maker is the perfect gift idea.  It's ideal for entertaining or a hot summer day. The New Air ice Maker can make ice in as little as 6 minutes, and makes up to 28 lbs a day!  There's always enough ice for everyone.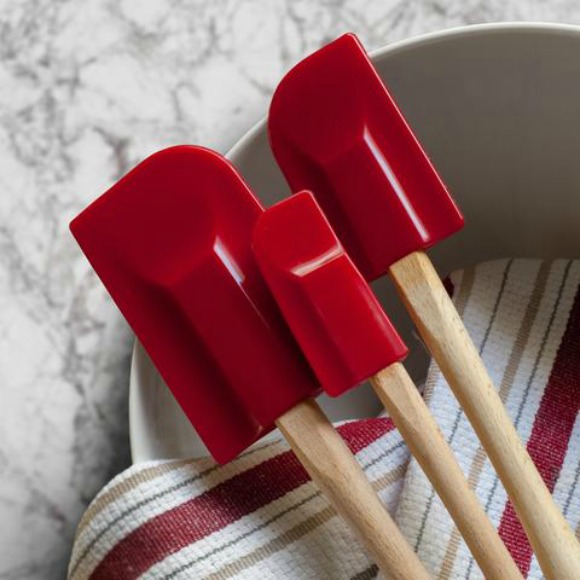 Heirloom Living Silicone Spatulas
I know what you're thinking – who wants spatulas for Christmas?  Hear me out. These spatulas from Heirloom Living are really nice. They have amazing silicone heads that really get the job done, along with nice beechwood handles. Anyone who loves to cook knows how great it is to have nice tools.  These are the perfect stocking stuffer item for the baker in your life.
Whew!  That's quite a list of amazing kitchen gift ideas.