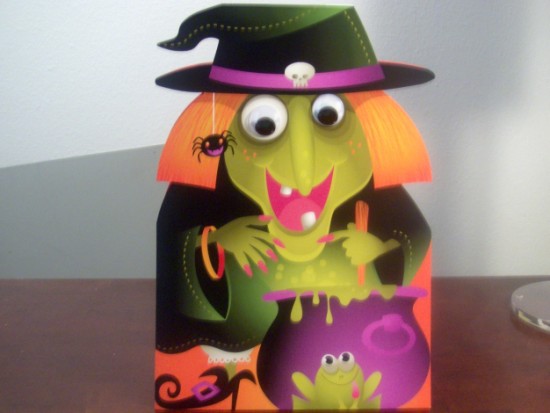 Halloween is one of my favorite holidays, if not my very favorite. I love seeing all the kids dressed up in their adorable costumes. They're so thrilled to be all dressed up. The local stores are filled with candy. Mmmm….candy. And have you seen all the decorations that people put up? I mean, it's almost as good as Christmas!
Have you seen the Hallmark Halloween decorations this year? Hallmark has really come through! Granted, they always seem to have awesomely fun items for every season, but these Hallmark Halloween decorations really take the cake.
The first thing from the Hallmark Halloween collection I'm super excited about is the My Pet Ghost. It's a holographic ghost in a jar! When you press the top of the jar, you get a little fright. It's ridiculously cute and only $9.95! That's a steal! I think I might take it to work and put it on my desk.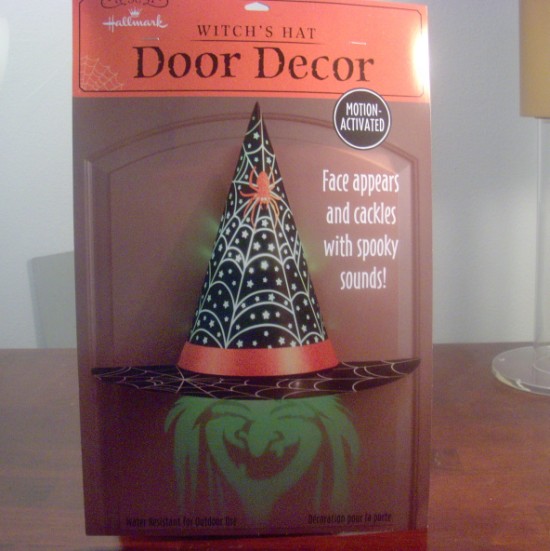 I'm also digging the Witch's Hat Door Décor. This is a witch's hat that just looks like a simple Halloween decoration. Until you walk by, that is! Once it detects motion, the Hallmark Halloween Witch's Hat Door Décor lights up and has a witch's face that appears. It also cackles and makes other noise. Super cute! I'm debating about putting this up on my front door at my house, or on my office door. Of course, if I put it on my office door, that might not go over so well. I'll have to think about that.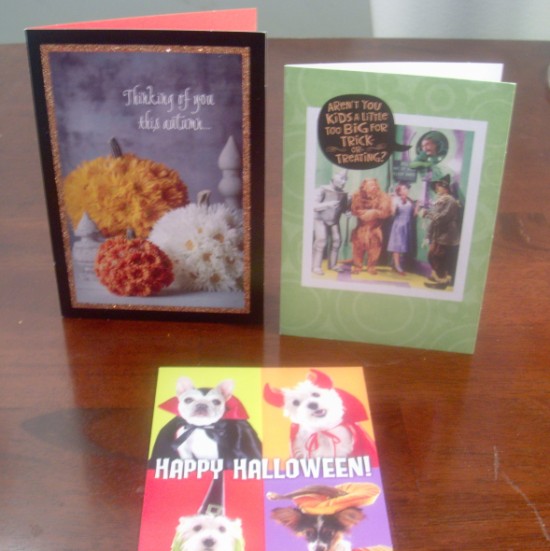 And of course, with it being Hallmark, they have amazing greeting cards for Halloween. Hallmark has cute cards, and clever cards, and nice, elegant greeting cards. They also have giant greeting cards that can double as holiday decorations. These can be hung or they have a lock-tab that allows them to stand on their own. I have to admit – I had this witch card set up, and forgot about it. I walked by and caught a view of it out of the corner of my eye. And I jumped.
Halloween is going to be here before you know it, and Hallmark wants to help you decorate. Are you ready?