I love glitz and glamour. While I like natural things and subtlety, I always think that life can be improved by a little bit of sparkle. Or a lot of bit of sparkle, whatever. A lot of times, I reach for the glitter when I want a little sumtin-sumtin for my projects. Glitter isn't always the right choice, though, especially not for these Faux Gilded Pumpkins. Sometimes you need something that's a little more subdued, and a lot more elegant. Enter gilding.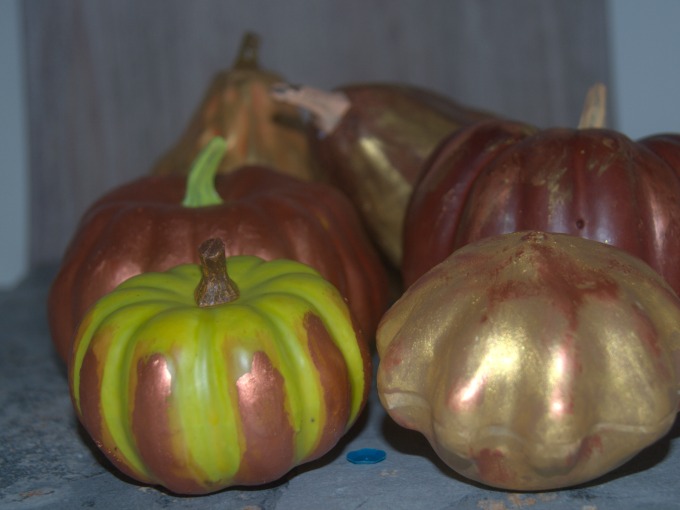 Don't get me wrong – I love gold leaf, too. But I started playing around with this metallic finish stuff called Metallic Lustre about a year ago, and I think it's love. It's easier to use than size and leaf, and less messy. Well, a different kind of messy. Even better, you can use it on just about any porous surface, and it dries in just a couple minutes.
How to Make Easy Faux Gilded Pumpkins
A quick and easy project that really makes everything look elegant.  Links may be affiliate links.
Supplies
Faux gourds.  The ones I'm using are expanded foam (I think!) and came from a local store. You can find similar items here and here.
DecoArt Metallic Lustre Wax – I used Copper Kettle, Gold Rush, and Champagne Ice for this project.
Old cloth
Paper towels
Spray sealer (optional)
Directions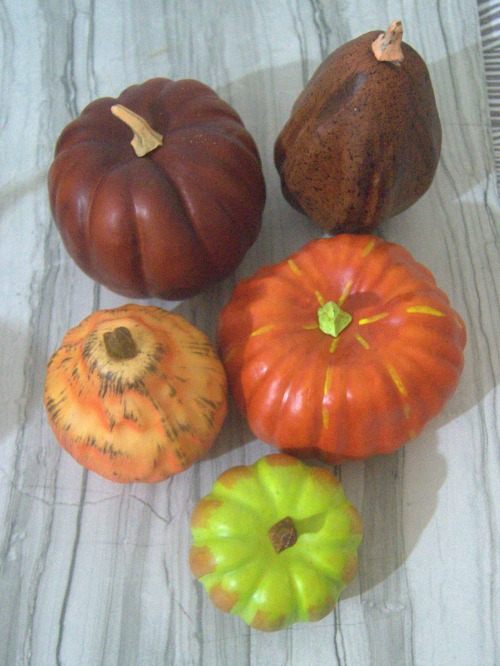 Make sure your gourds are clean and free of dust, dirt, and grease. Wipe them down with a paper towel if needed.
Decide how you want to gild your gourds.  I chose to completely cover a pumpkin in Copper Kettle, while I decided to highlight another gourd with Champagne Ice.
I also completely gilded a squash with Gold Rush, then added a little bit of Copper Kettle to help highlight and age the squash.  It brought the squash from super shiny, to "oh, that could be a vintage piece." Highlighting along the edges or tops is a great way to add a little special something without making everything super blingy.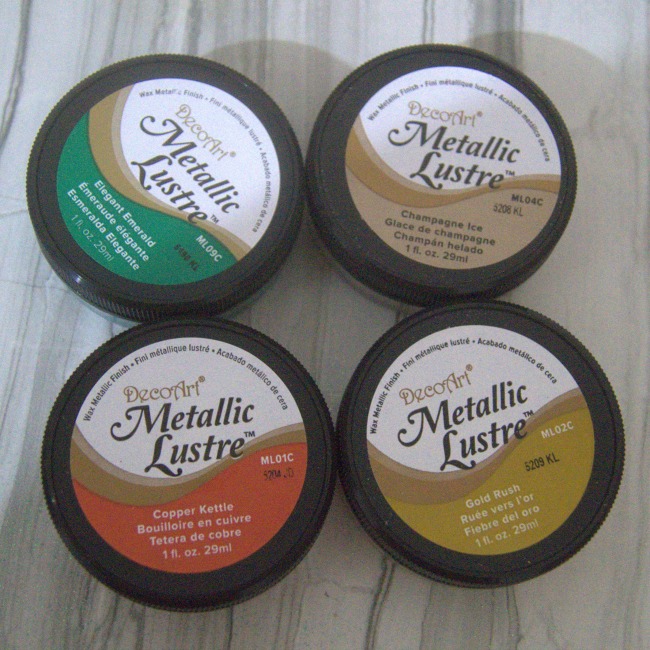 You only need a small amount of the Metallic Lustre wax.  Using a soft cloth, or your fingers, dip a small amount out of the tub and apply to your project. You'll want to spread it out in an even layer, where you want gilding. When highlighting, I found a little heavier application on the parts I wanted highlighted, and a very light touch on the parts I didn't worked well.
Once you have the pieces the way you like them, set them aside to dry completely. This shouldn't take too terribly long, but an hour or two is a good timeframe. In the meantime, clean up your hands and your work area with soap and water.
If you want, you can use a spray sealer to seal your faux gilded pumpkins and gourds. I don't find this necessary, but others may choose to do so.
Arrange your gilded pumpkins in a bowl, along your mantel, or even in a wreath and admire your handiwork.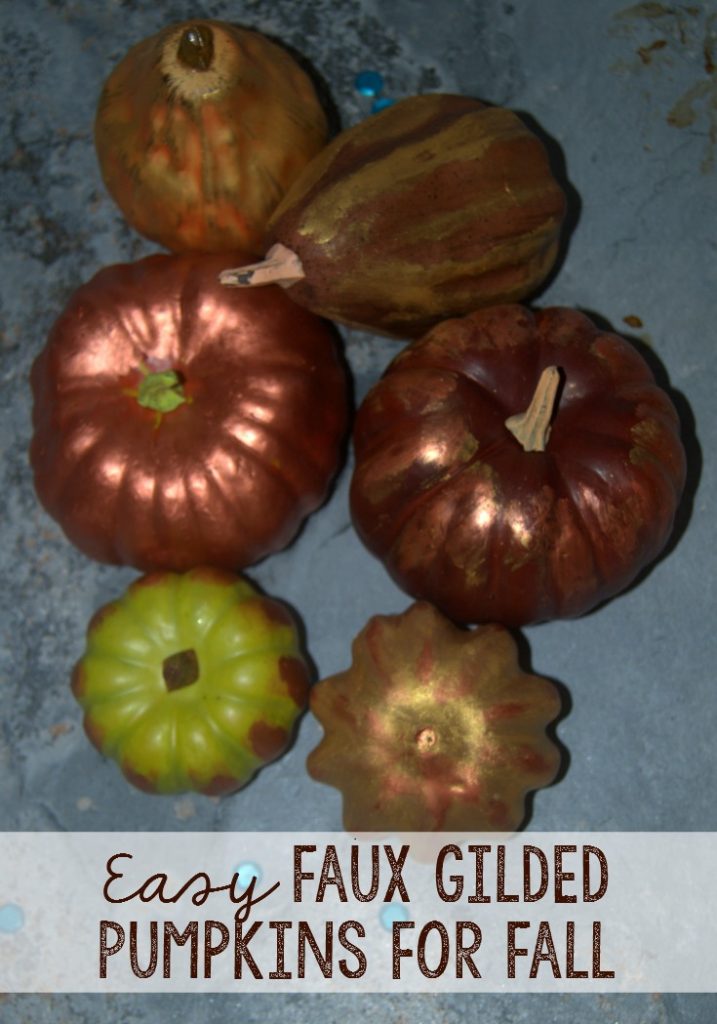 You'll definitely want to check out these other great Halloween DIY projects and recipes, too!