I love a good sweater. I'm not super fond of wearing a jacket unless I'm going to be outside for a while (like apple picking) or it's really cold. I find a sweater keeps me toasty-warm but not too hot. But even cuter than a sweater is a great sweater dress.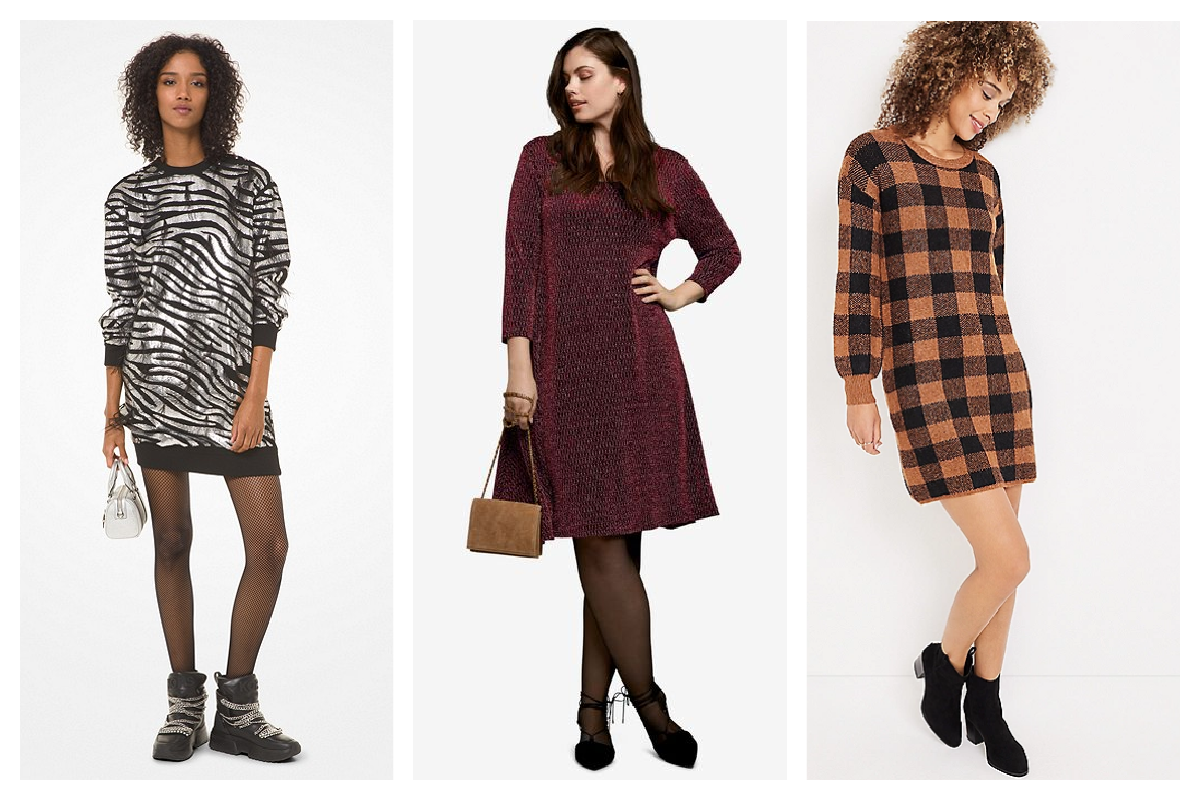 We've combed the internet and gathered up several of our favorite sweater dresses that are totally on trend for fall/winter 22-23 – and beyond.
One of the great things about a sweater dress is that it tends to be fairly classic and timeless. That means you can splurge and head back to your fab sweater dress year after year. And one of the greatest ways to accessorize your sweater dress is with a great pair of boots.
Fab Sweater Dresses that Should Be in Your Closet
Links may be commissioned. We may make a small amount if you purchase through our links.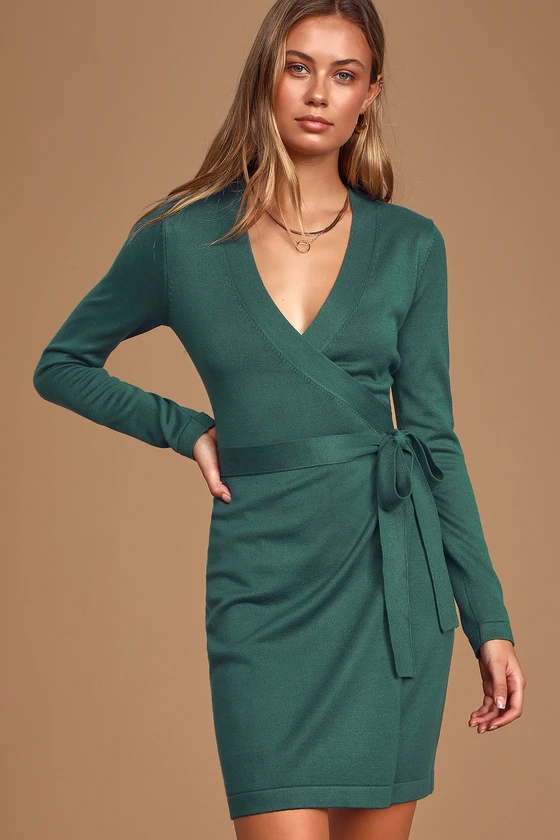 Sweater Knit Wrap Dress

How great is this mini sweater dress? A great cut that is so flattering to most body types. Even better, this style looks so much more expensive than it is. This sweater is also available in 5 fabulous shades. It's from Lulu's, so while it's not an investment piece that will last forever, this should carry over for a couple seasons, and it's not a budget buster either.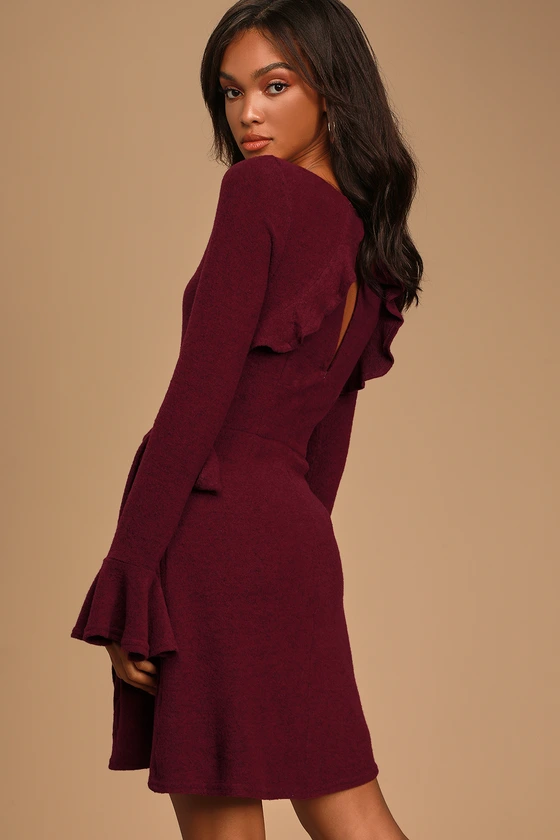 Ruffled Wrap Sweater Dress
This ruffled wrap sweater dress has a little extra design flair, due to the ruffle edges. It also has a sexy peekaboo back that shows a little skin, but not too much. So cute, and oh so flattering. It's available in burgundy, heather grey, and a fab pine green.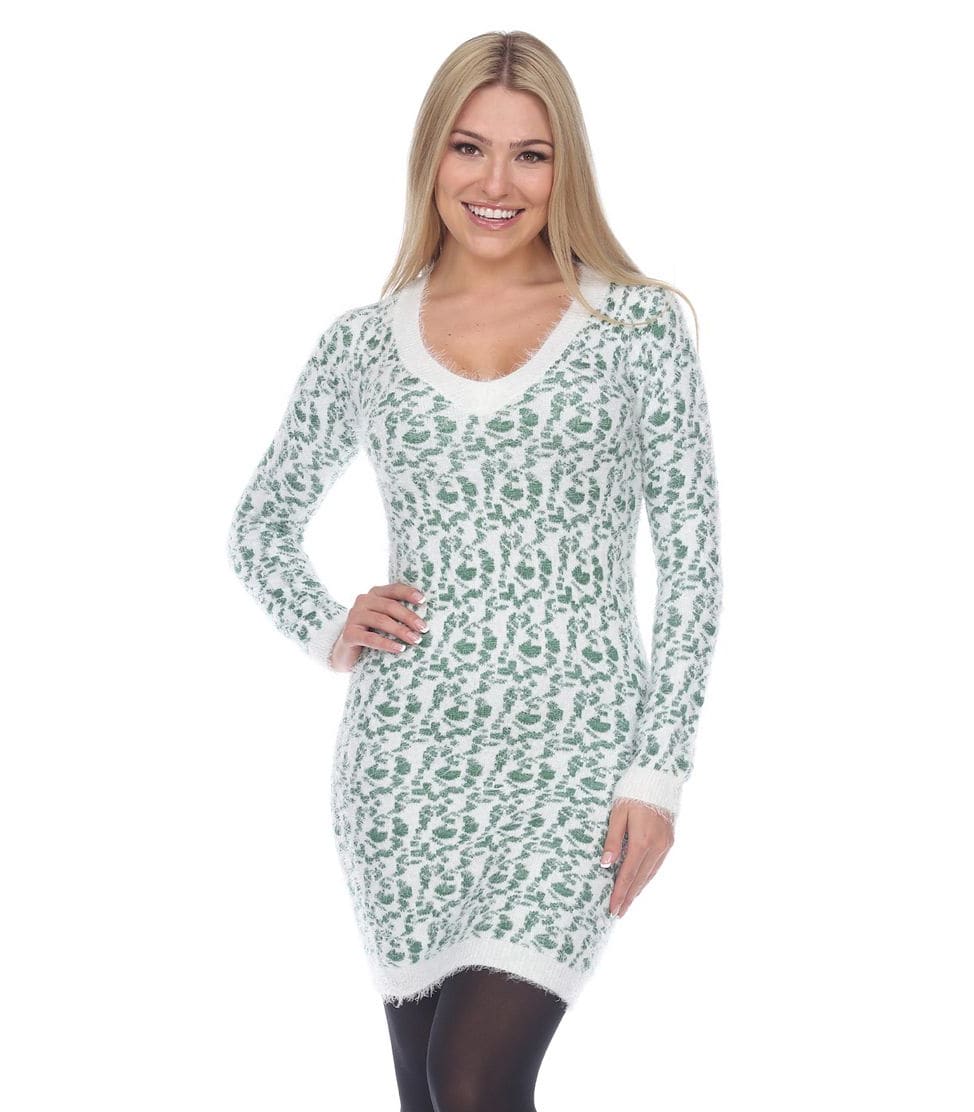 Leopard Print Sweater Sheath Dress
How fun is this leopard print sweater dress? The fun colors and bold animal print style add some real whimsy to what could be just another animal print dress. This sweater dress almost looks like a high end designer without the hefty pricetag that accompanies it. Plus, it's from Kohl's, so you know it's good quality and a pocketbook friendly price. Available in 6 fab colorways.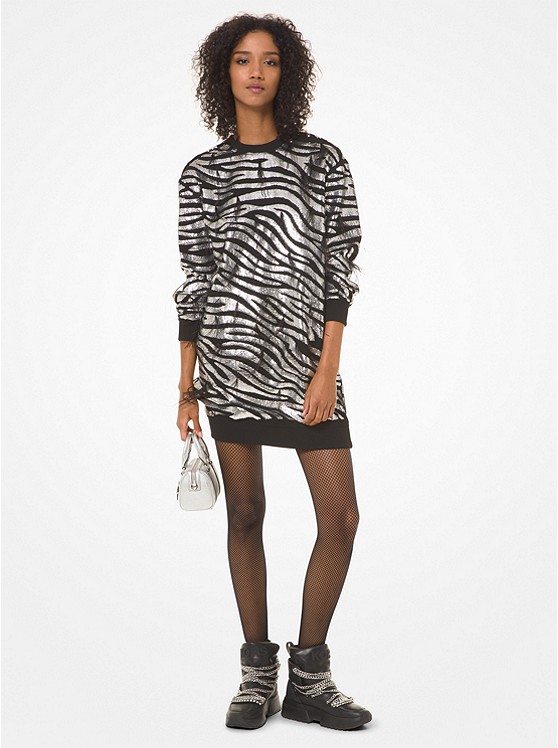 Zebra Sequinned Sweater Dress
I am a sucker for animal print, and this zebra sequinned animal print sweater dress caught my eye. Add the sparkle of the sequins, and I am so there. Perfect to dress up or dress down. Pair it with leggings or tights, and a pair of sneakers or boots. It's so versatile.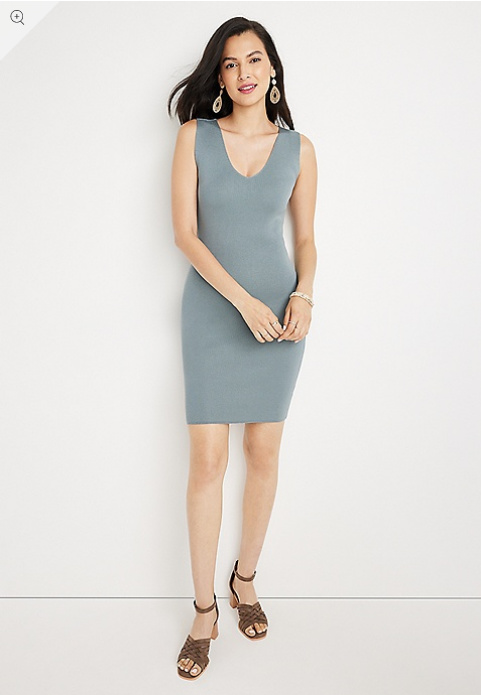 Sleeveless Sweater Dress
Look, not everyone lives in a cold climate, right? That doesn't mean they don't want in on the trend. This sweater sheath dress is a great basic, whether you live in a warmer climate, or as a layering piece. This would look great paired with a cardigan, a blazer, or even some fab jewelry and maybe a chain belt. This dress comes in 4 colors, too.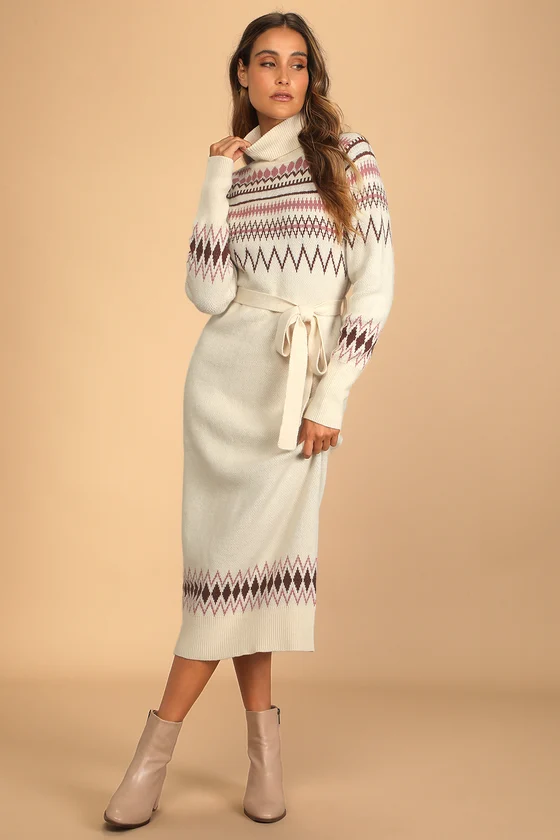 Chilly Forecast Midi Sweater Dress

Simply put, I adore Fair Isle and Intarsia knitting. Sometimes, though, it can look a little ski lodge-y. Sometimes, that's just not the look you're going for. The Chilly Forecast dress is able to take fair isle knitting and make it totally modern, sophisticated, and dare I say – a little edgy. This is a great plus sized option for a Fair Isle Sweater Dress.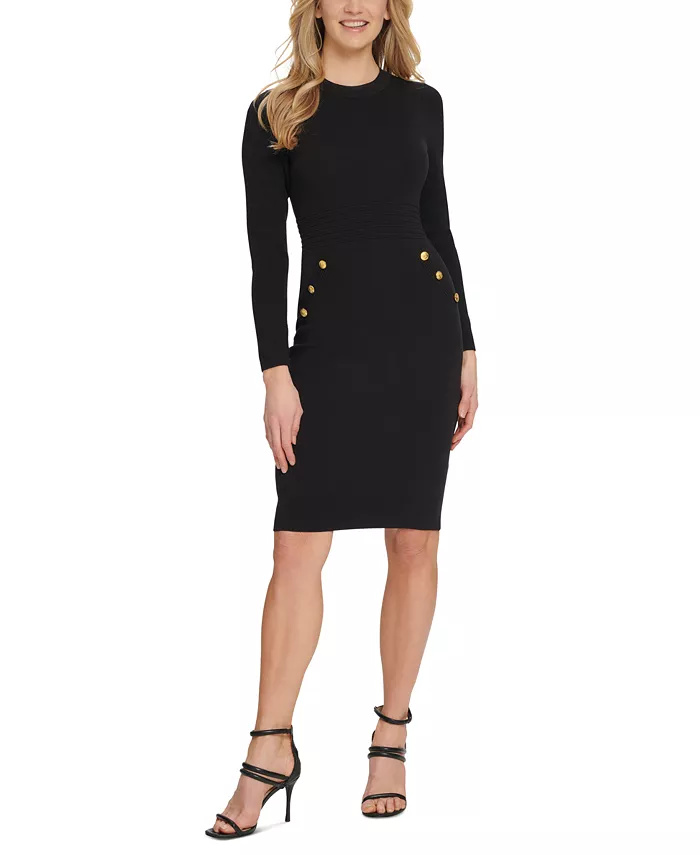 Nautical Sweater Dress
This sweater dress, from DKNY, has a little touch of that nautical feel, especially with the decorative gold buttons where the pockets would be like that. This sweater is definitely for colder climates, but could be fab if your office is on the frigid side. Also available in red.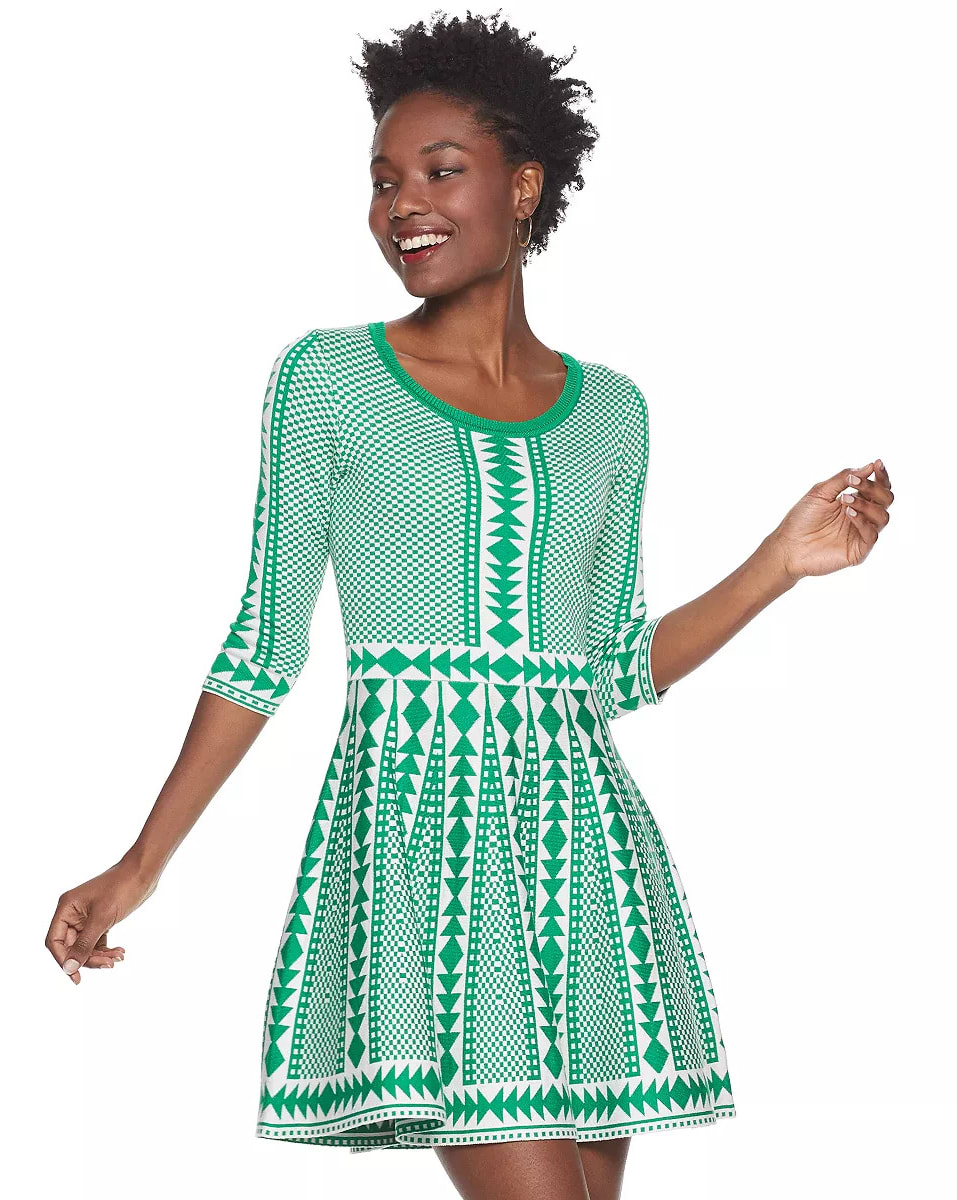 Fit and Flare Sweater Dress

I love everything about this fit and flare sweater dress! I like the way it falls from the bust, but isn't an empire waist. The detailing around the waist and on the skirt is giving me Rockettes and Nutcracker vibes for some reason. It's so playful, and absolutely flattering on most body shapes. I adore the green and white, but it's also available in a dark plum and black colorway.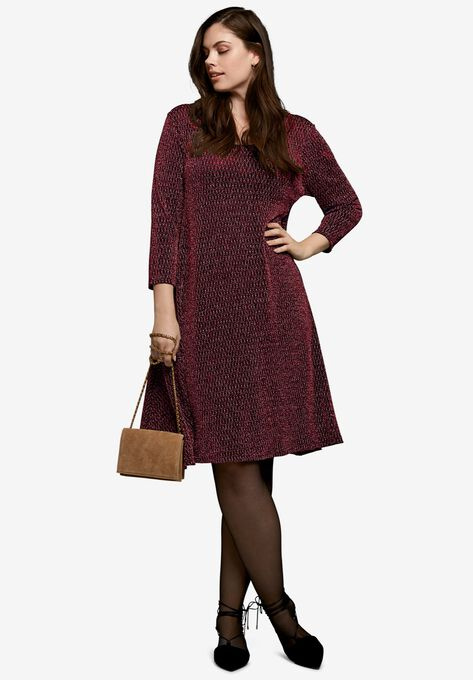 Glitter Sweater Dress
Ummm…hello! Everyone loves some sparkle in their wardrobe, and this fabulous swingy glitter sweater dress is perfect. Dress it up, dress it down, you'll love it either way. This is a plus sized dress, but the sizing starts at a 10, so it should fit most people. This dress is shown in red and black, but there's also a silver/black color combo.
Sweater Tank Dress
This sweater tank dress is a perfect way to hop on the timeless trend, and still show some skin. This dress is so sexy, gorgeous, and perfect for warmer climates, or even just warmer months. You can also layer it with a jacket, kimono, or cardigan. Available in 3 colorways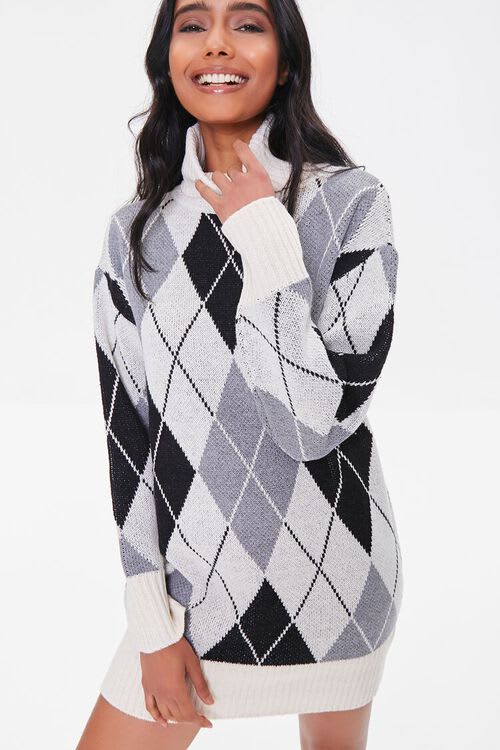 Argyle Mini Sweater Dress
Personally, I think this is more of a tunic top than a dress, but if you have the courage to wear this as a dress, go on with ya bad self! However you choose to wear this, argyle sweater dresses are always on trend, and this one has that perfect mix of schoolgirl vibes crossed with preppy grown up. I'd pair with some skinny jeans or jeggings for a great daytime look or a casual date night.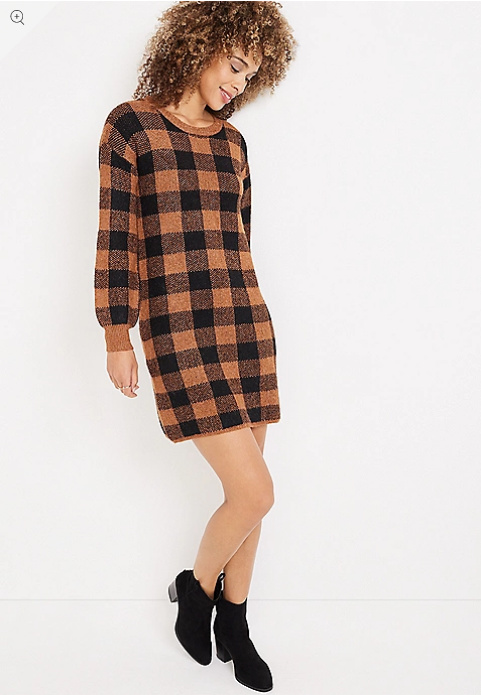 Buffalo Plaid Sweater Dress
Buffalo plaid is one of those timeless fall trends, much like a sweater dress. It only makes sense to combine the two into a fab dress like this Buffalo Plaid Sweater Dress. And it's under $50! You can't hardly beat that. Available in sizes from XS to XXL, too.