This post is sponsored by Sivan Social. All comments and opinions are my own.
Aging is hard, y'all. Your body starts acting differently, and your skin…your skin…That's why it's important to have a great skin care routine that you'll actually use. No7 is here to help us manage our skincare routine.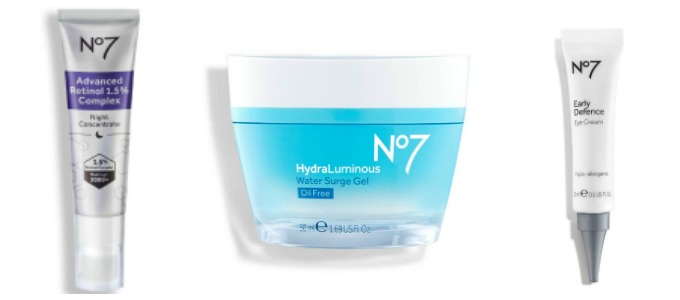 When I was younger, I could just slap on any ol' moisturizer and call it good. But as I've aged, and get closer to the big 4-0, I realize I need to step up my skincare game.
No7 has us covered, though. They have a great quiz on their site that walks you through your skincare concerns, and asks honest questions like are you someone that loves to spend all day taking care of your skin, or are you trying to squeeze in a skincare regimen? Personally, I'm a quick routine person for my day to day skincare needs.
I took the quiz on their site to see what products they'd recommend for my personal skincare concerns (fine lines, anti aging) and routine (gimme quick and easy, please!), and here are their recommendations.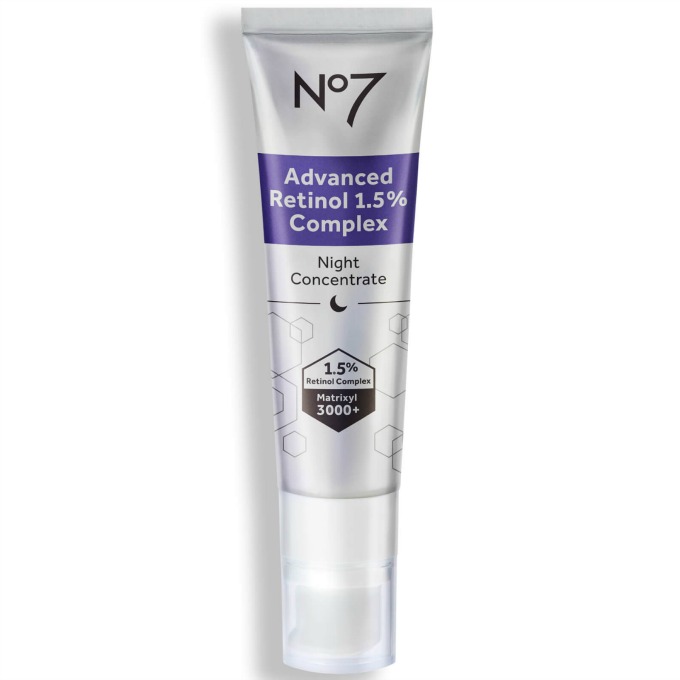 Advanced Retinol 1.5% Complex Night Concentrate
Retinol is one of the leading anti aging products in skincare. This Advanced Retinol Complex Night Concentrate gives your skin an extra boost of this age defying goodness, and helps your skin look and act younger. Put it on at night, and wake up to better looking skin in the morning.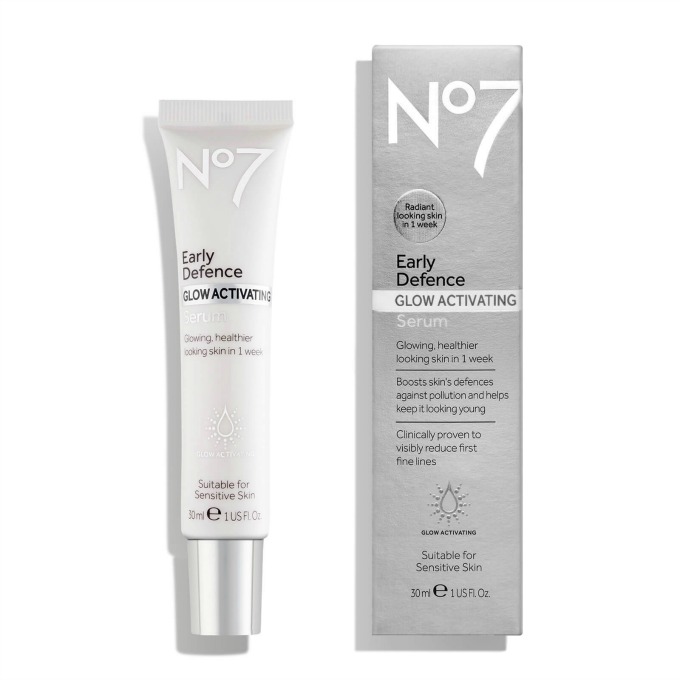 No7 Early Defence Glow Activating Serum
Combat those fine lines before they start with the No7 Early Defence Glow Activating Serum. Loaded with Matrixyl 3000+, these peptides help plump your skin and make it look fuller, younger, and more rejuvenated. This serum also helps to boost your skin's natural renewal process. This goes on before your moisturizer in the morning.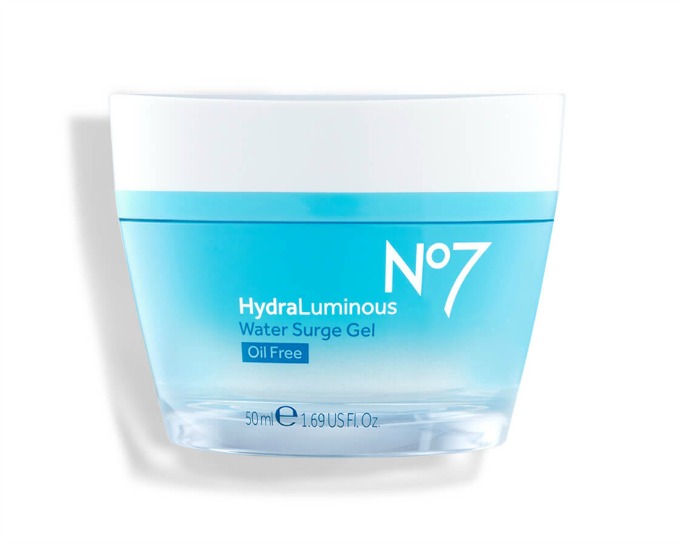 HydraLuminous Water Surge Gel
Moisturizing is a very important part of your skincare routine. The surprising fact is that you should use a different moisturizer for daytime and evening. The No7 HydraLuminous Water Surge Gel is designed to absorb quickly and nearly instantaneously while providing up to 72 hours of lasting hydration. The oil free formulation also helps combat free radicals to keep your skin looking fresh and young.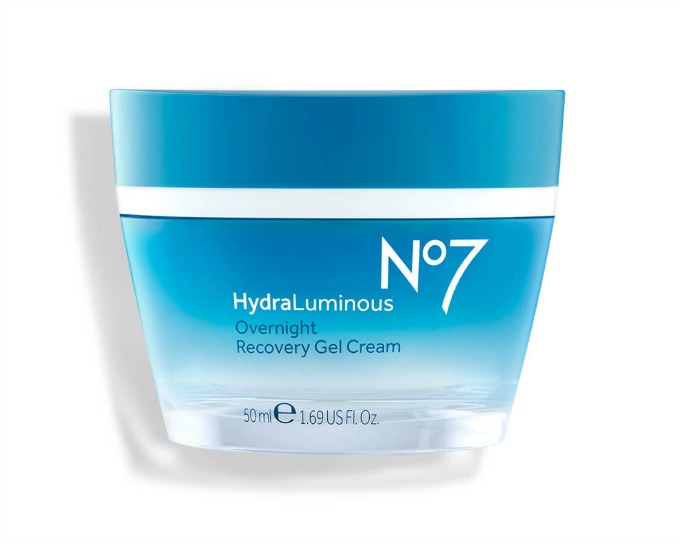 HydraLuminous Overnight Recovery Gel Cream
Now, this is the nighttime version of the Water Surge Gel moisturizer. It instantly absorbs, doesn't leave a sticky residue like some moisturizers can. It includes Bisabolol, which is the primary ingredient in chamomile essential oil, and helps to rejuvenate your skin form the day's stressors. This allows you to face the day with gorgeous, glowing and healthy skin.
Early Defence Eye Cream
It's never too early to start using an eye cream. Personally, I'm lucky that I don't get dark circles, and I don't really have fine lines or wrinkles – yet. But I know they're coming. Head 'em off with the Early Defence Eye Cream. It helps to combat those fine lines and wrinkles that have a way of showing up unannounced. This eye cream also helps to combat dark circles and puffiness. Use it in the morning and at night for the best results.
One of the best things about No7 is their dedication to top quality products at an affordable price. The most expensive item in this skincare routine is less than $40, and the whole routine costs less than one high end product. You can't beat that!
Special Offers at No7
As a bonus, right now, all No7 Serums are Buy one, get one 50% off. You can't beat that BOGO deal.
You can also save $10 on Orders of $50+ or $15 on Orders of $60+ at No7Beauty.com Use code SPENDSAVE