Scotch Expressions sent us samples to play with.  This DIY washi tape switch plate tutorial was the result.
I have always been a fan of fancy switchplate and outlet covers.  I spent many an hour decoupaging switchplates, and everyone knew what they were getting for holidays.  Sometimes, if they were especially nice to me, I'd even take requests!
I still love to decorate switchplates and outlet covers.  They're cheap, quickly interchangeable, and the possibilities are practically limitless.  You know what makes this project even easier?  Washi tape!  Yes, it's true.  These are washi tape switch plates.  Here's how to do it.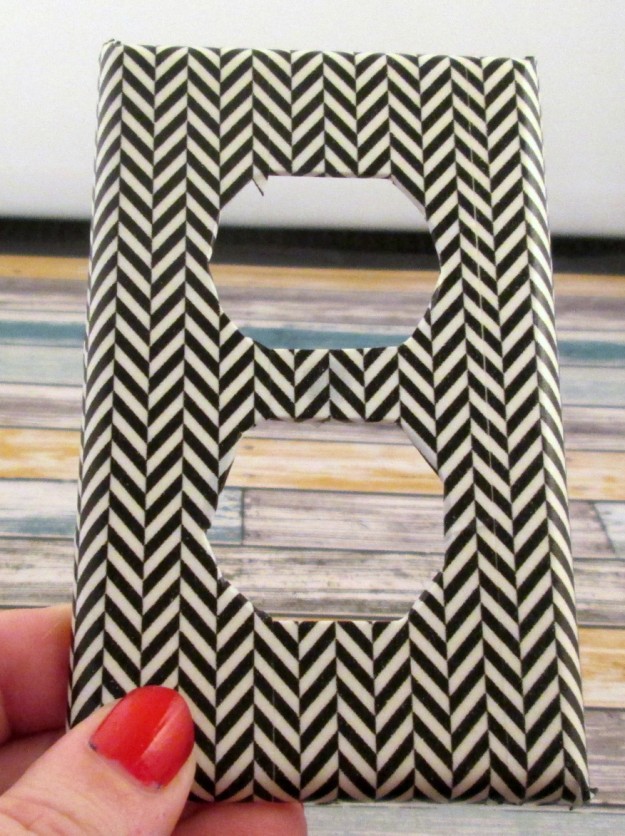 How to Make a Washi Tape Switch Plate
Supplies needed: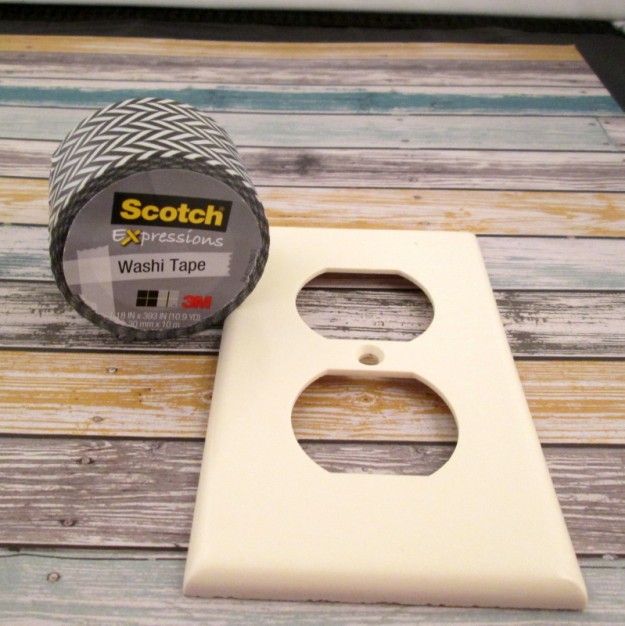 Switch plate cover.  These are about $0.20 at Home Depot or Lowes.
Washi Tape.  The herringbone pattern I'm using is pretty wide, and runs about $3-ish.
Directions
Make sure your switch plate is clean and free of dirt, debris, and grease.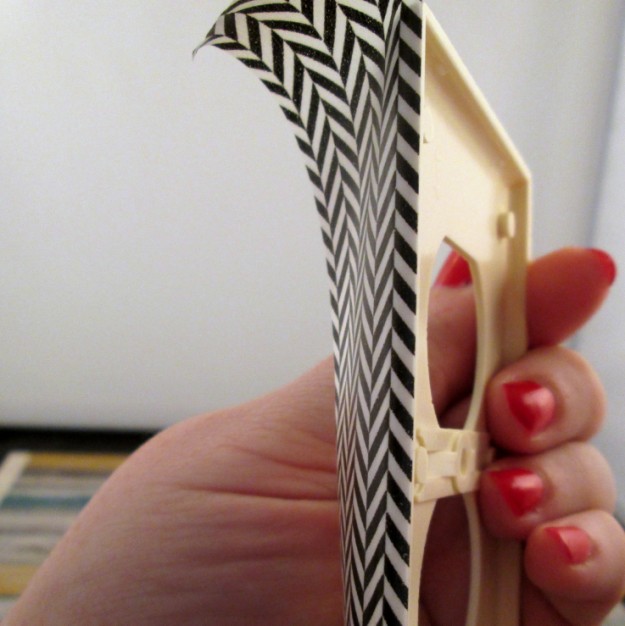 Get out your washi tape.  Unroll a section that's about two inches longer that your switchplate.  Stick this to the your switchplate, starting at the edge.  Make sure that it's straight with no wrinkles.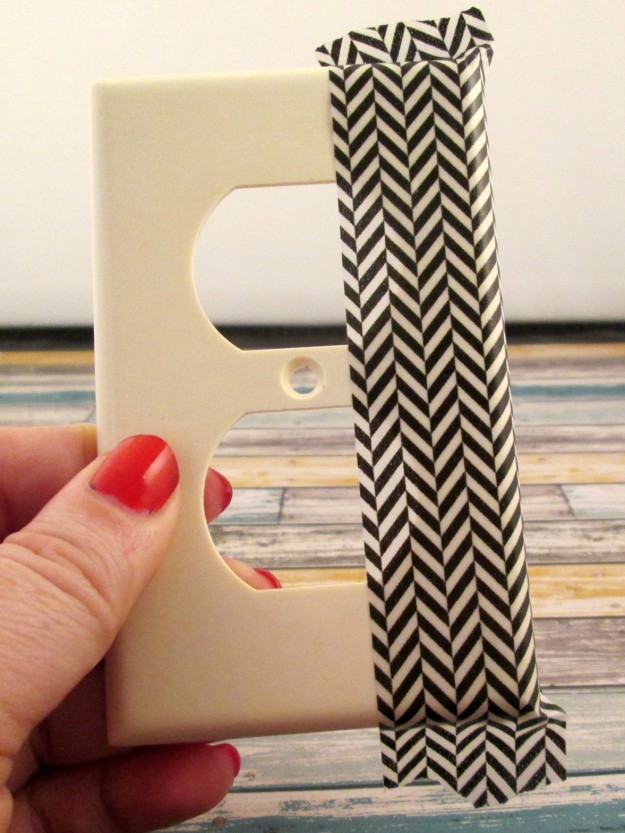 I like to work directly from the roll, but you can cut the strip of tape off and work with just it.  Whatever makes you more comfortable.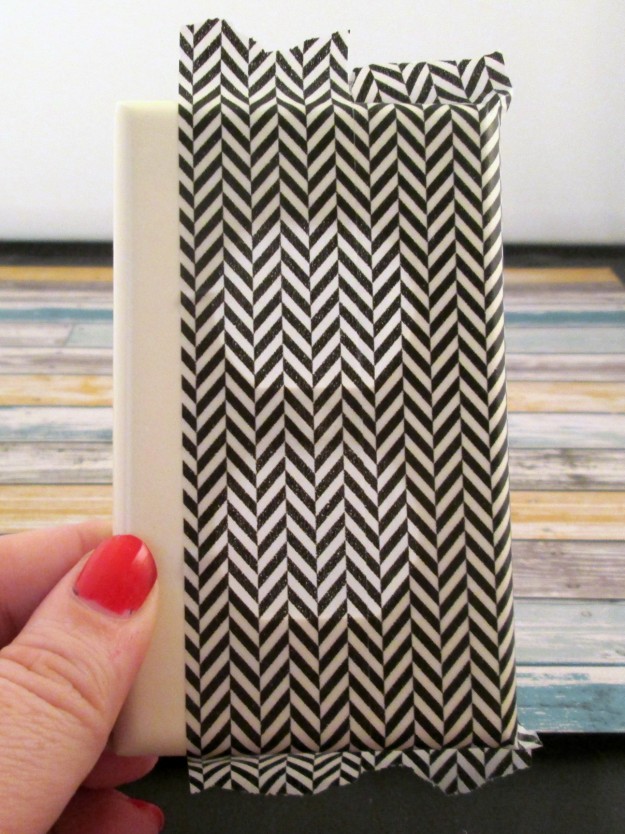 Unroll another section of washi tape that's about 2 inches longer than your switchplate.  Here's the tricky part – if your tape has a distinct pattern, you'll want to match it up. The tape I chose had a herringbone pattern, so I matched the diagonal stripes. Stick this down to your switchplate, with the patterns matching.  Repeat until the rest of the switch plate is covered.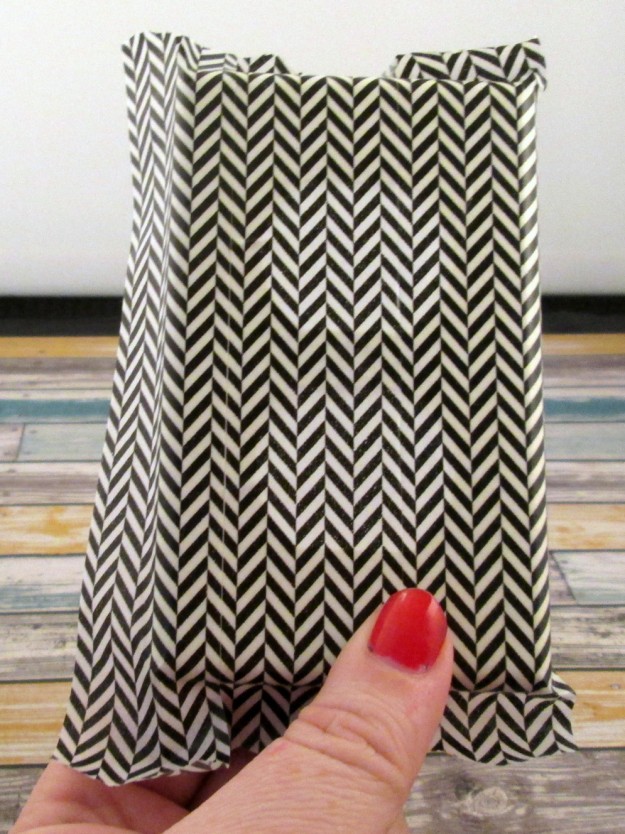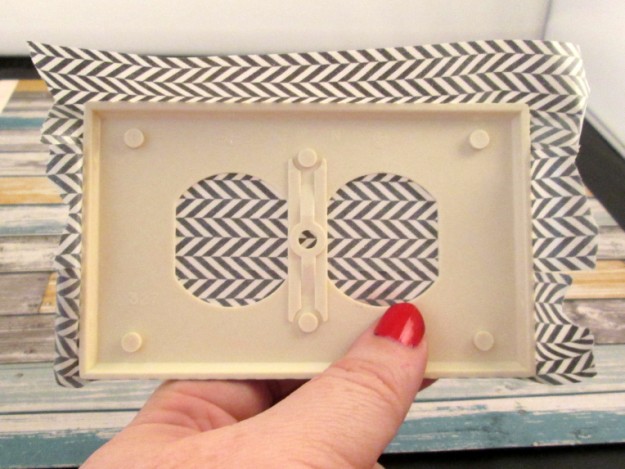 Now, you'll need to trim the edges.  Make sure all the edges are stuck down really well.  Then, just cut around the edge with scissors.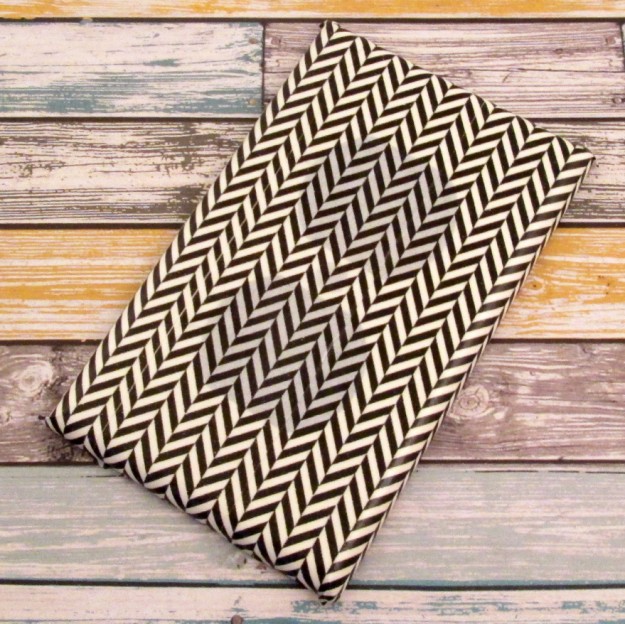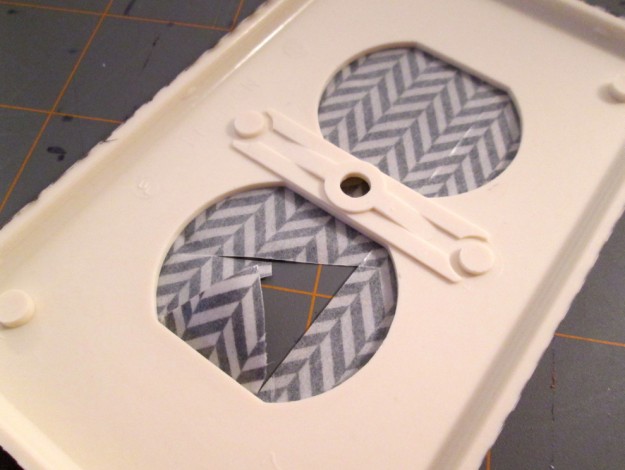 Next, you'll want to be able to use your outlet or switch plate, right?  Of course you do!  Cut the tape in the holes.  To do this, I took the Xacto knife and made an X cut.  I then ran my knife straight across and then again vertically.  There may be pieces of tape that come off during this process, and that's perfectly fine.  Just discard them.
Fold the tape edges to the back of the switchplate. And stick them down.  You may want to add a few more cuts to get a smooth transition.  Poke a hole in the screw hole with a pen, pencil, or skewer.  Or the screw, which is normally what I do.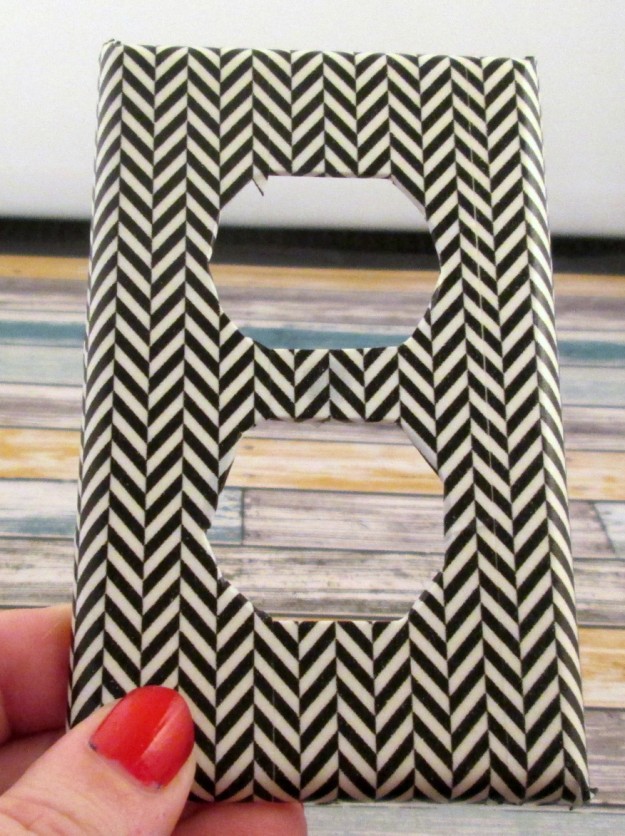 Voila!  You've got a great washi tape switch plate that was super quick and easy.