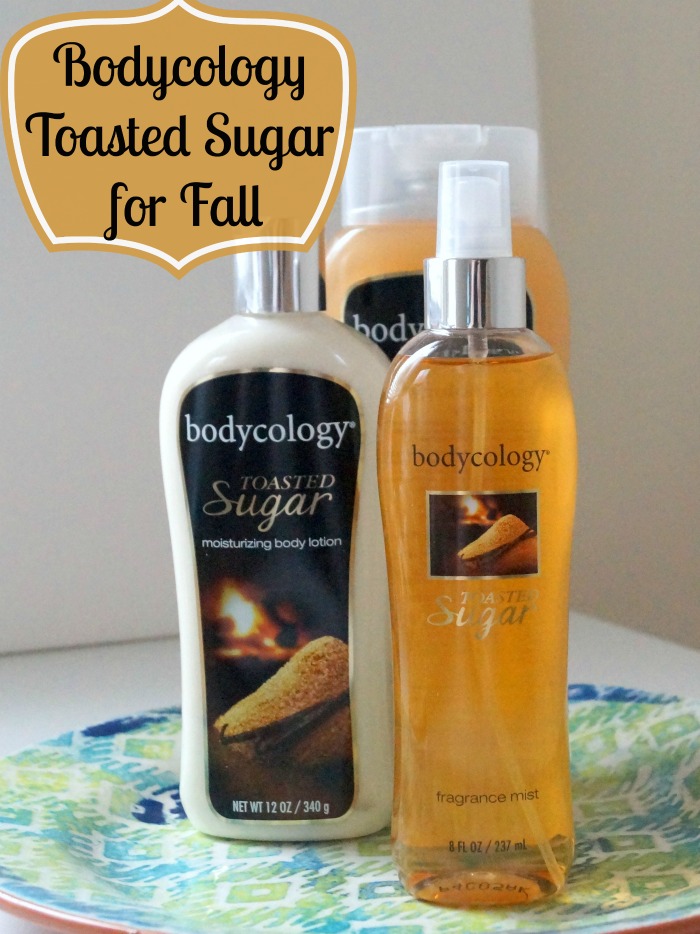 Now that fall has arrived, we're all experiencing some of the same things – trees changing colors, cooler weather, and days getting dark earlier. Perhaps the biggest thing we're all experiencing is dry skin. No one wants that! There are ways to avoid that dreaded gift of fall, though.
One way is Bodycology. Everyone knows Bodycology, right? That great brand that gives us deliciously scented bath and body products at a budget friendly price tag? Yeah, I thought so. Well, the brand is back with some new delights for Fall. One of these delights is the Bodycology Toasted Sugar scent. The folks at Bodycology were kind enough to send over part of the Bodycology Toasted Sugar line.
Bodycology Toasted Sugar
The scent is billed as
Toasted Sugar is a warm and sensual fragrance with an oriental blend of amber, orange, and vanilla. The cozy, comforting scent wraps the body like a blanket by the fire.

With top notes of watery florals and sweet orange, Toasted Sugar opens with a deep and delightful fragrance. Mid-notes of sueded amber and brown sugar create a sweet scent that ends with dry notes of vanilla, creamy musk, and velvet tonka extract.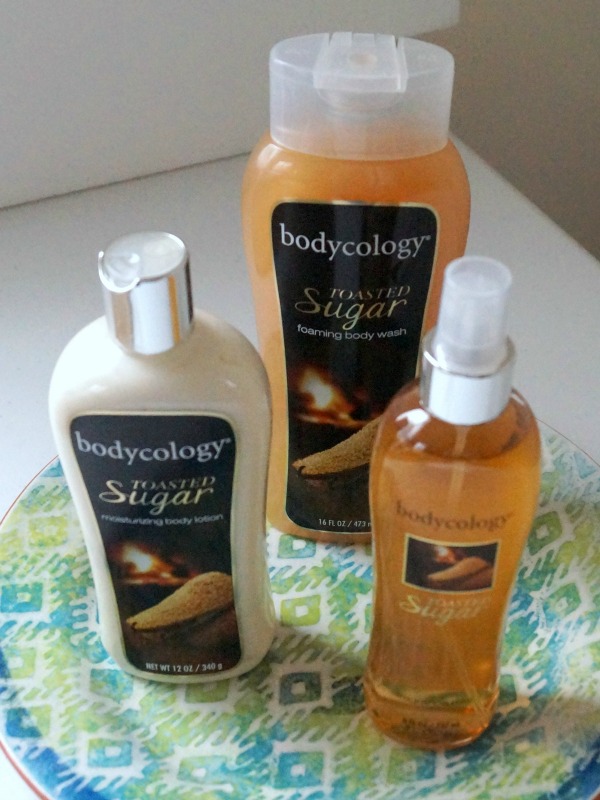 We thought it was a great scent. The Bodycology Toasted Sugar scent was clean and fresh, yet warm and slightly spicy sweet. It wasn't overpowering in any way, shape, or form, like many scented body products can be. The Bodycology products are a nice quality too, especially for the budget friendly price.
For drier skin, you'd want to start with the body butter and sugar scrub.  Keep your skin soft and supple with the moisturizing lotion and body wash.
With items ranging from sugar scrub to foaming body wash to body lotion, body butter, and even a fragrance mist, there's sure to be something for everyone. The Bodycology Toasted Sugar line can be found at Walmart and Target, and most items are around $4!