Looking for a savory and spicy dish that's sure to please your taste buds? Look no further than this delicious Chorizo Stuffed Poblano Peppers recipe.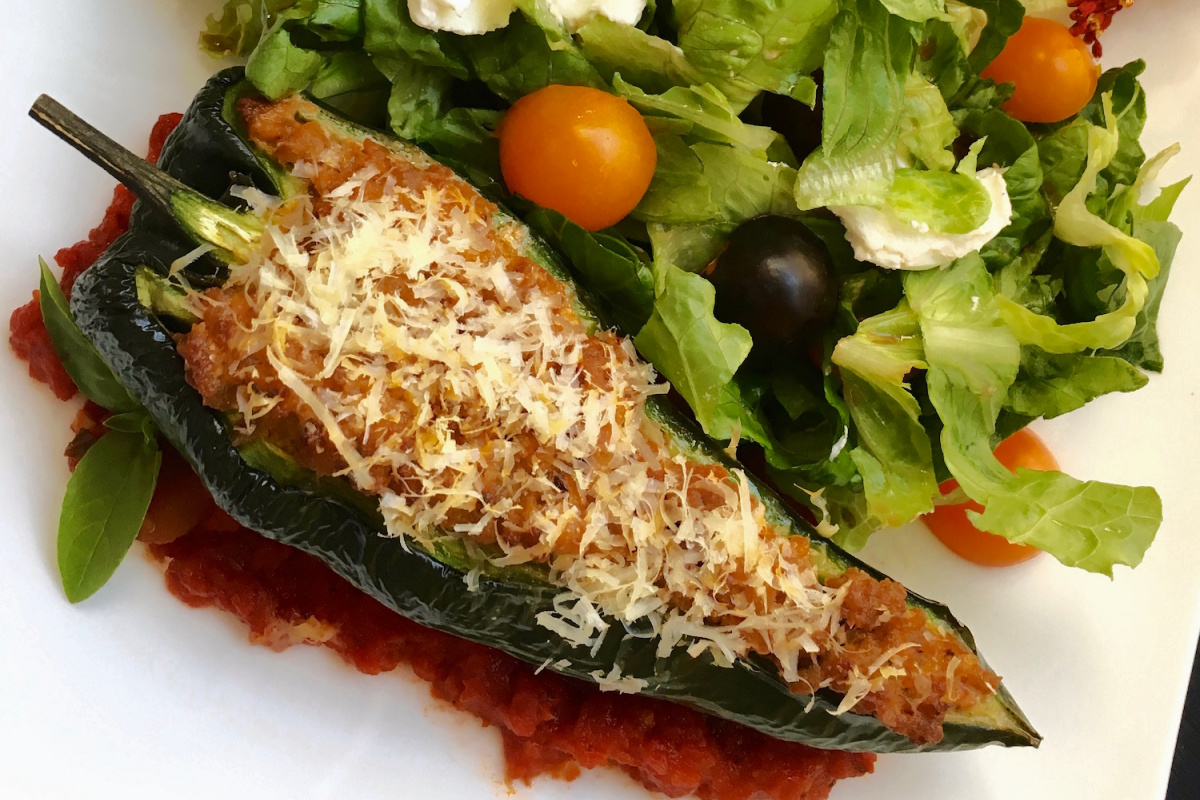 Perfect for lunch or dinner, these stuffed peppers are easy to make and will leave you feeling satisfied and content.
First, let's talk about the stars of the show: poblano peppers and chorizo sausage. Poblanos are a mild chili pepper that are perfect for stuffing, and chorizo is a spicy sausage that is commonly used in Mexican and Spanish cuisine. When you combine the two, you get a dish that is both savory and satisfying.
To make Chorizo-Stuffed Poblano Peppers, start by cutting the poblanos in half lengthwise and removing the seeds. Then, brown the chorizo in a skillet and mix it with cream cheese, goat cheese, and Parmesan cheese. Stuff the chorizo mixture into the poblanos, sprinkle some extra Parmesan cheese on top, and bake in the oven until the cheese is melted and bubbly.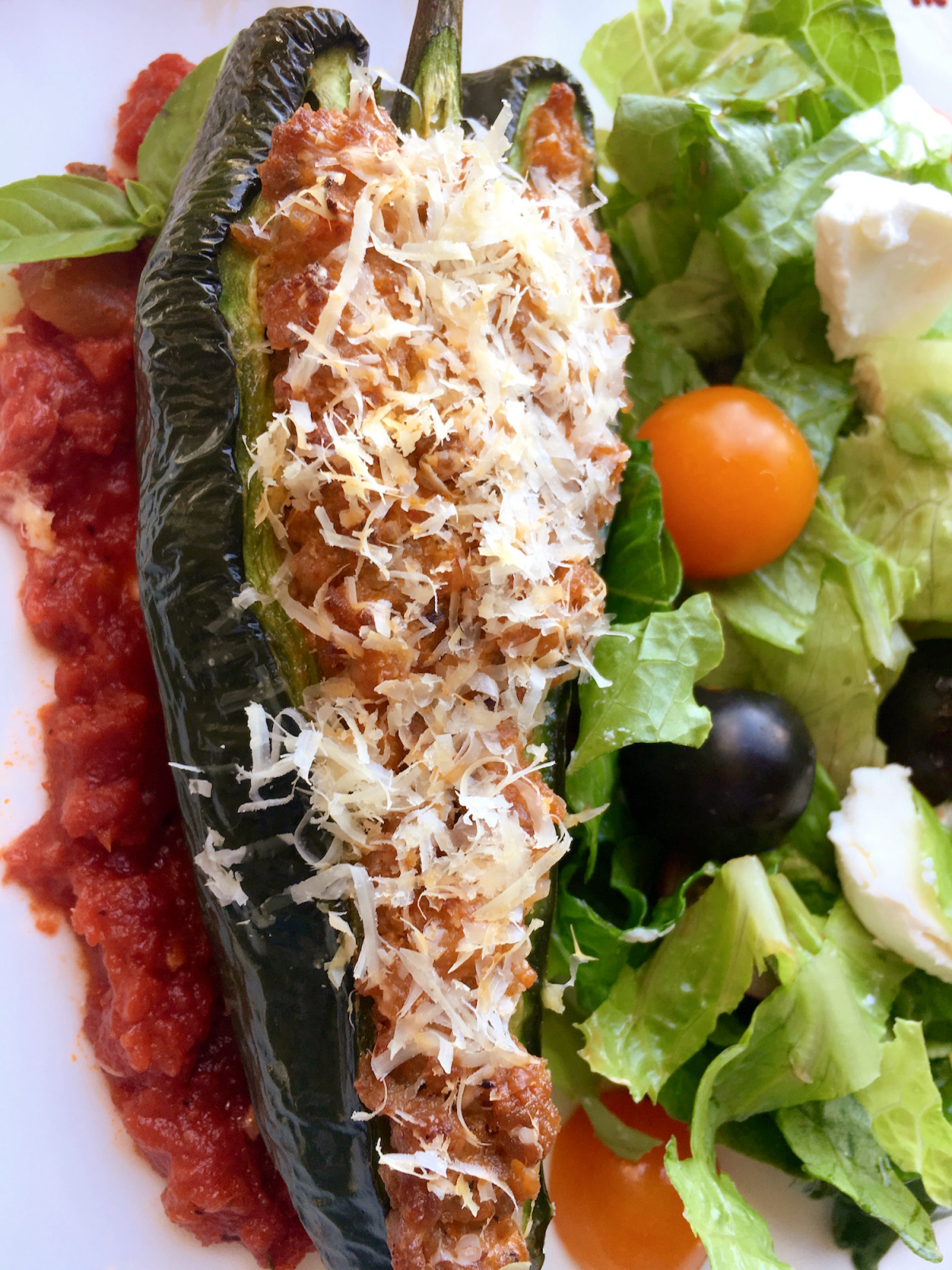 Chorizo Stuffed Poblano Peppers Recipe
Ingredients:
Before we dive into the recipe, let's take a look at the ingredients you'll need to make Chorizo-Stuffed Poblano Peppers:
2 cups of sugar-free tomato sauce (divided)
4 large Poblano peppers
1½ pounds of bulk Chorizo sausage
8 ounces of cream cheese (softened)
4 ounces of goat cheese (softened)
½ cup of freshly grated Parmesan cheese (divided)
Sea salt and black pepper (to taste)
Optional: additional tomato sauce and Parmesan cheese for serving
Directions:
Now that you have your ingredients, let's get started with the recipe:
Preheat your oven to 350°F and spread one cup of tomato sauce across the bottom of a 9×13" glass baking dish. Set aside.
Cut the Poblano peppers in half lengthwise, leaving the stems intact on one side. Remove the seeds and set aside.
Brown the Chorizo in a large skillet over medium-high heat, stirring occasionally, until no longer pink. Remove from heat and drain any excess fat from the pan.
Add the cream cheese, goat cheese, and ¼ cup of Parmesan cheese to the skillet with the Chorizo and stir until the cheese is melted and the sausage is thoroughly coated. Season with salt and pepper, to taste.
Carefully spoon the sausage mixture into the empty Poblano pepper halves and arrange them in the prepared glass baking dish. Sprinkle the remaining Parmesan cheese on top.
Place the baking dish in the preheated oven and bake for 25-30 minutes, or until the cheese is melted and the peppers are heated through.
Remove the baking dish from the oven and serve the Chorizo stuffed Poblano peppers immediately with additional tomato sauce and Parmesan cheese, if desired. Enjoy!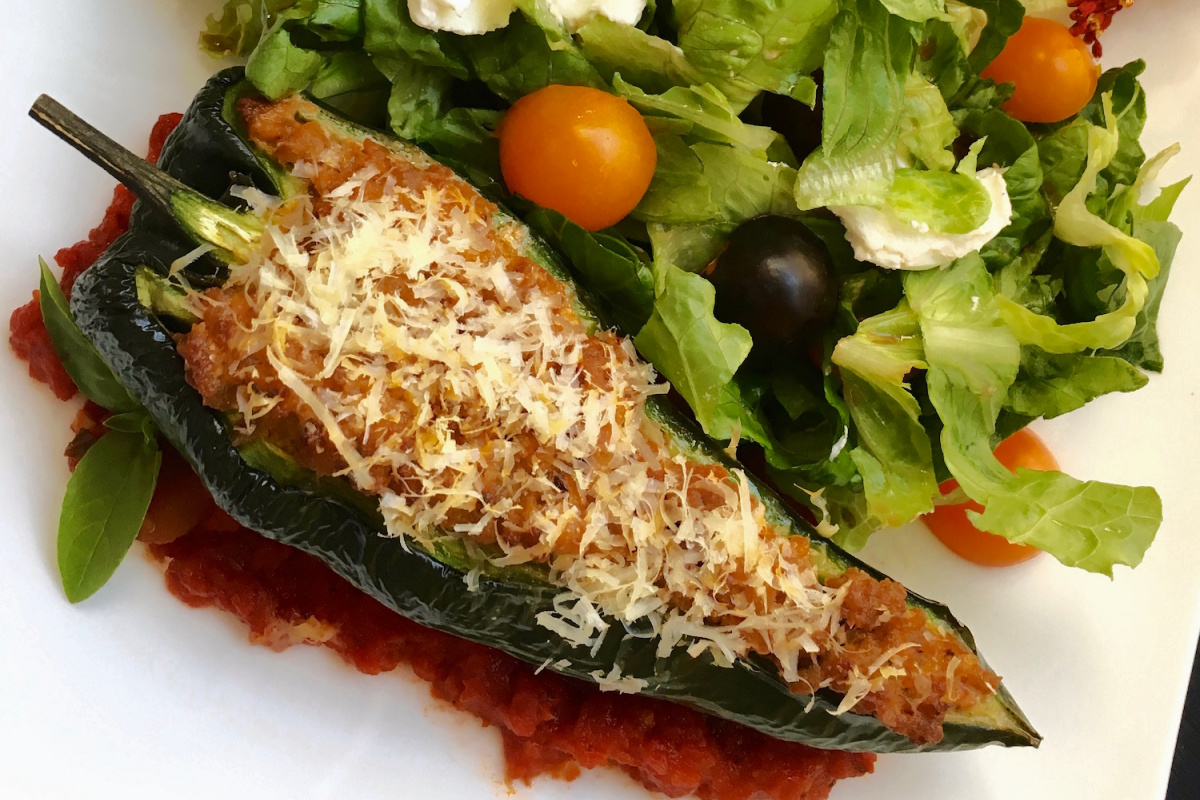 Tips and tricks to make your Chorizo Stuffed Poblano Peppers even more delicious
Customize the spice level: If you prefer a milder dish, you can use mild Chorizo or reduce the amount of black pepper in the recipe. For a spicier dish, you can use hot Chorizo or add some diced jalapeño peppers to the filling.
Make it vegetarian: If you're a vegetarian, you can substitute the Chorizo sausage with a meatless alternative, such as vegetarian sausage crumbles or crumbled tempeh. A bean and rice mixture would also be tasty.
Use different cheeses: While cream cheese, goat cheese, and Parmesan cheese work well in this recipe, you can also experiment with other types of cheese, such as shredded cheddar, Monterrey Jack, or feta.
Serve with toppings: You can top the Chorizo-Stuffed Poblano Peppers with a variety of toppings, such as fresh cilantro, diced tomatoes, sour cream, or avocado slices.
Freeze leftovers: If you have leftover stuffed peppers, you can freeze them for later. Simply let them cool to room temperature, then place them in an airtight container or freezer bag and freeze for up to 3 months. When ready to eat, thaw in the refrigerator overnight, then reheat in the oven or microwave.
Chorizo Stuffed Poblano Peppers are a spicy and savory dish that are sure to satisfy your taste buds. They're easy to make, customizable, and perfect for freezing leftovers. So go ahead and spice up your dinner routine with this delicious recipe.
These little peppers pack a big flavor punch, and are sure to become a new favorite in your meal rotation.