Cast iron skillet creamed corn takes a classic side dish and makes it really old school. Creamed corn is a side that almost all of us have had and loved. That bright corn taste mixed with the creaminess of butter and the bite of pepper is such a classic flavor combination, you can probably taste it just reading about it.

What makes this recipe really stand out is the cast iron skillet. We all know cast iron cooking "snobs" that swear by these pans. The thing is, they're right. Cooking with cast iron imparts a distinct flavor profile that you can't get with other pans, and that's one of the major reasons that this cast iron skillet creamed corn is so good.
Much like the Cast Iron Kale Lasagna recipe, the cast iron pan gives this creamed corn recipe a flavor boost. This is a great side dish for a special holiday gathering or even for an evening when you feel like being a little more fancy. It's a great alternative to fresh corn pudding, which can also be made with frozen corn.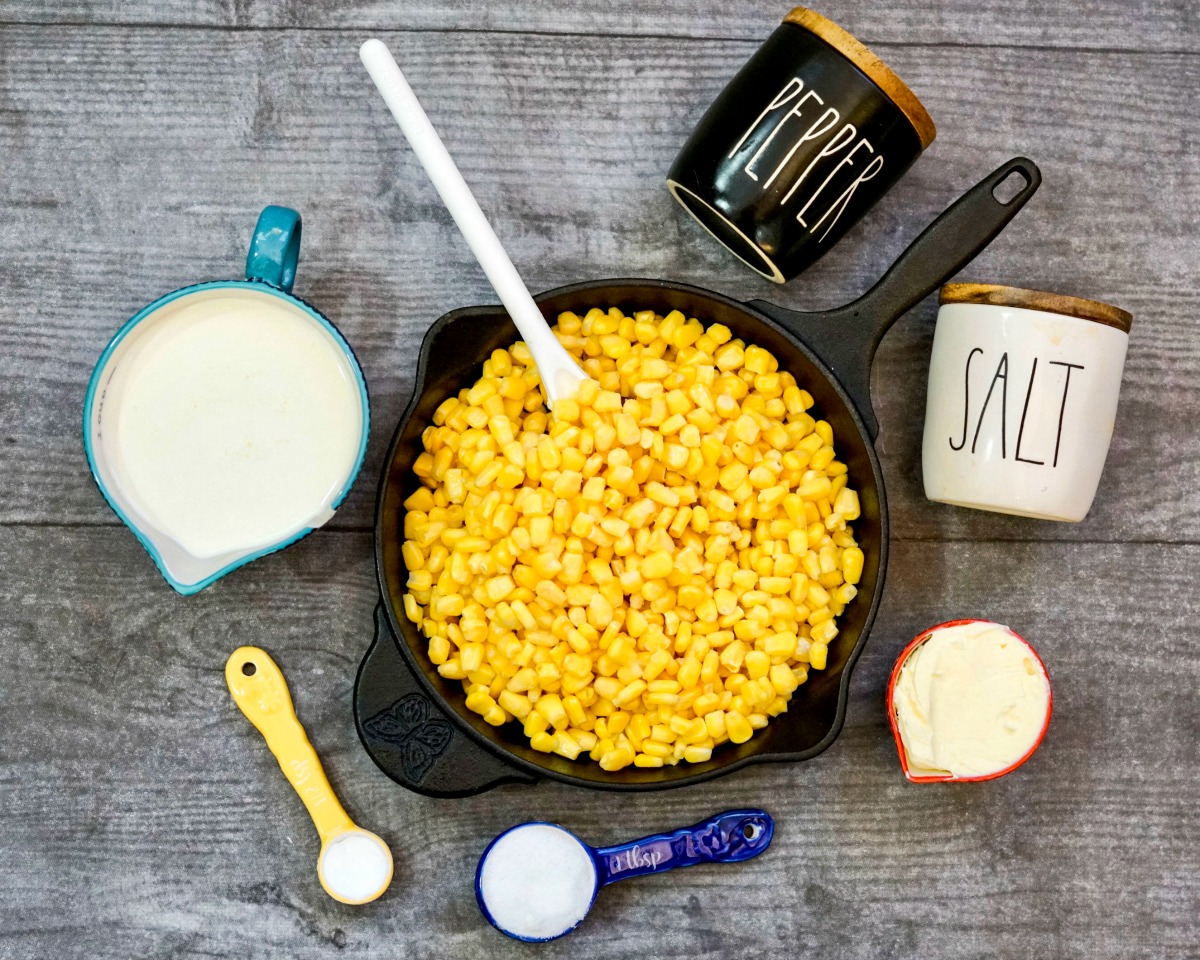 Cast Iron Skillet Creamed Corn Recipe
Links may be commissioned.
One of the things that makes this recipe so quick and easy is using frozen corn. It still has the sweetness of fresh corn, but is so much quicker and, frankly, more budget-friendly. Honestly, almost no one will know the difference. It'll be our little secret. *wink, wink* And even if you did have all the money in the world to spend on multiple ears of corn, who wants to take the time to cut it all off the cob by hand? Probably not many of us. It's a long process, and by the time you're finished, you won't even want to cook it. So just get frozen and thank me later.
A cast iron skillet does add to the flavor of this side dish, though. You don't need a huge one, but an 8 inch cast iron skillet should be adequate.
Ingredients
1 Cup Heavy Cream
1/4 Cup Butter (1/2 stick)
1 Tbs Sugar
1 Tsp Corn Starch
16oz Corn (can use frozen)
1/2 Tsp Salt
Salt and pepper to taste
Directions
Place corn in a cast iron skillet.
Add sugar, butter, salt & corn starch. Heat over medium heat, whisking constantly until mixture begins to thicken and bubble.
Stir in cream.
Continue to heat over medium heat, stirring frequently until mixture is hot.
Season with salt and pepper to taste.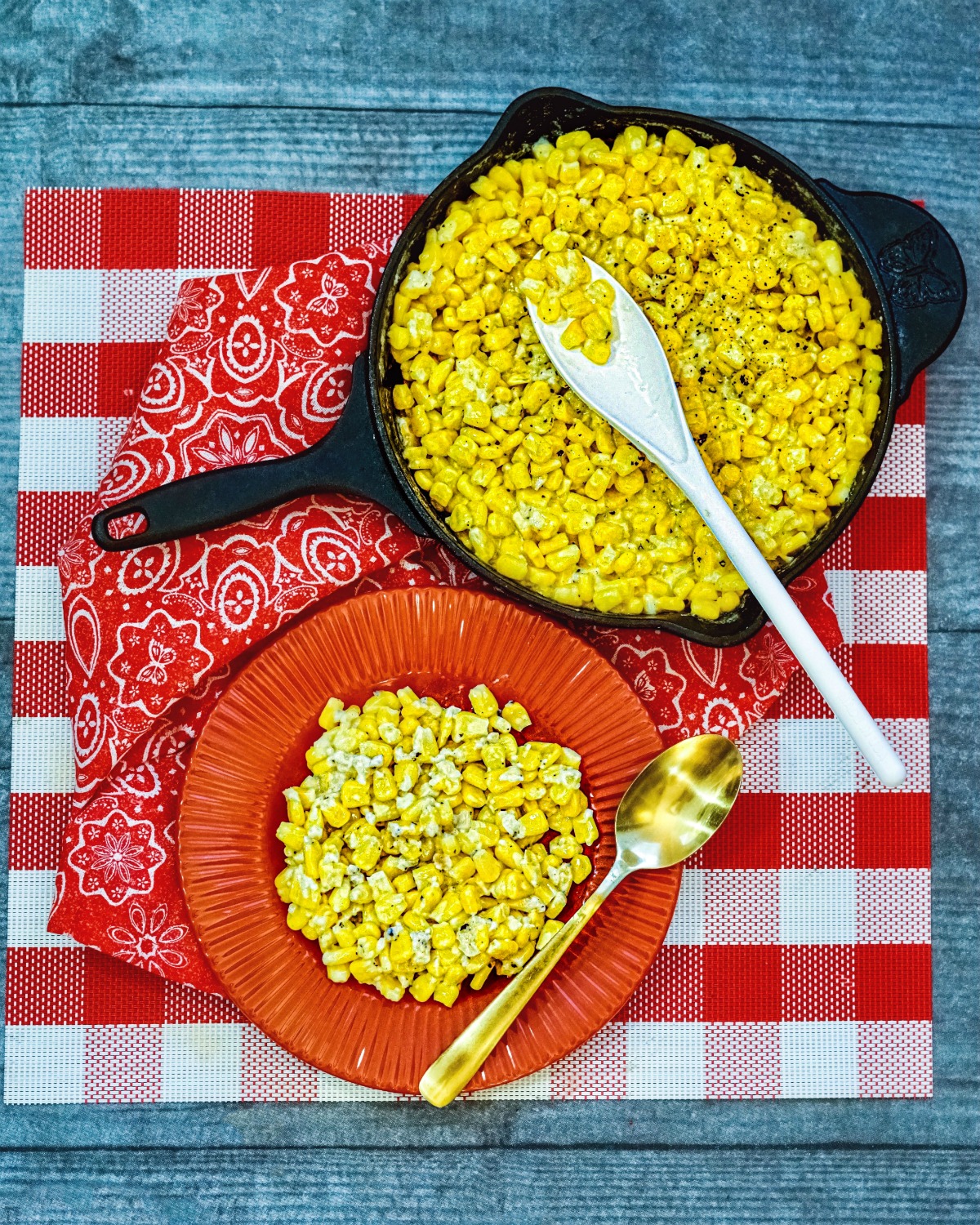 Old School Goodness from the Frozen Section
See how easy that was? All you need is a cast iron skillet, frozen corn, a few other ingredients, and a little stirring to make this delicious side that everyone will love. Whip up a batch of this cast iron creamed corn for barbecues, potlucks, holidays, or just a random weekday when you're getting the itch for some tasty corn goodness.