Are you craving a sweet treat that combines the delightful burst of blueberries with a moist and fluffy cupcake? Look no further!
This irresistible homemade blueberry cupcake recipe will satisfy your dessert cravings. With a luscious mascarpone frosting that perfectly complements the tangy sweetness of blueberries, these cupcakes are a guaranteed hit. Are you ready to dive into the world of blueberry bliss?
Blueberry Mascarpone Cupcakes
Links may be commissioned.
Blueberry Cupcake Recipe: To create these mouthwatering blueberry cupcakes, we've carefully crafted a recipe that balances flavors and textures. Our goal is to provide you with a homemade treat that will wow your taste buds and impress your friends and family. Here's what you'll need: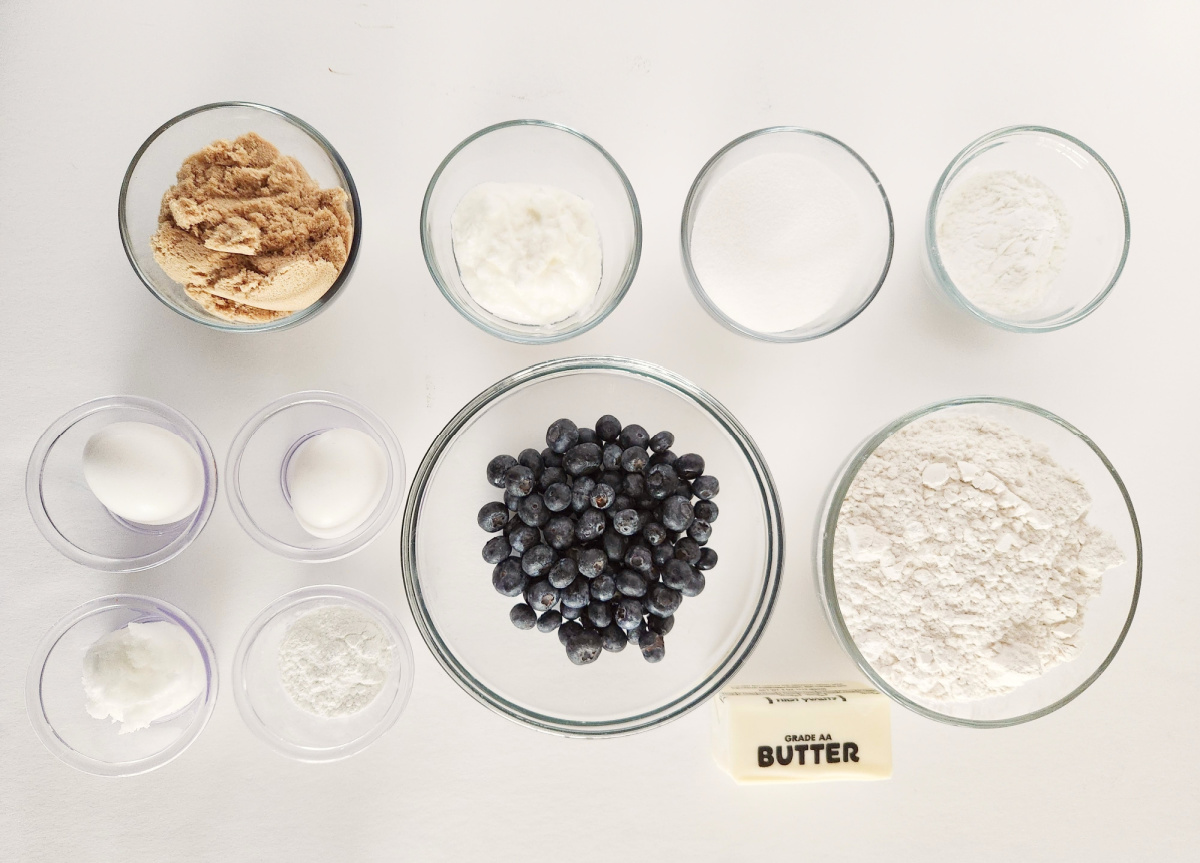 Ingredients:
½ cup butter
½ cup brown sugar
½ cup granulated sugar
2 cups all-purpose flour
⅓ cup cornstarch
¼ tsp salt
3 tsp baking powder
2 eggs
⅓ cup plain Greek yogurt
¼ cup melted coconut oil
Blueberry puree
Instructions:
Preheat your oven to 350 degrees Fahrenheit (175 degrees Celsius). Line two 12-serving cupcake pans with liners and set them aside.
In a large mixing bowl, blend together the butter, brown sugar, and granulated sugar until they are well incorporated. This will create a creamy base for our cupcakes.
Add the eggs to the mixture and continue blending, ensuring they are fully combined.
Mix in the plain Greek yogurt and melted coconut oil, creating a rich and moist texture.
In a separate bowl, combine the all-purpose flour, cornstarch, salt, and baking powder. Mix these dry ingredients together and gradually add them to the wet mixture, ensuring they are well incorporated without overmixing.
It's time to introduce the star ingredient – the blueberry puree! To prepare it, simply simmer 1 ¼ cups of blueberries, ⅓ cup of sugar, and 1 tablespoon of water in a small pot. Stir regularly and allow the mixture to thicken for about 5-8 minutes. Let it cool for a few minutes before folding it into the cupcake batter.
Pour approximately ¼ cup of the blueberry-infused batter into each cupcake liner. Bake them in the preheated oven for 12 to 15 minutes or until a toothpick inserted into the center comes out clean.
Creamy Mascarpone Frosting
No blueberry cupcake is complete without a delectable frosting to crown it with. We've chosen a creamy mascarpone frosting that perfectly complements the fruity flavors of the cupcakes. Here's how you can make it:
Ingredients:
8 oz mascarpone cheese
1 ½ cups powdered sugar
¼ cup heavy cream
½ cup whole milk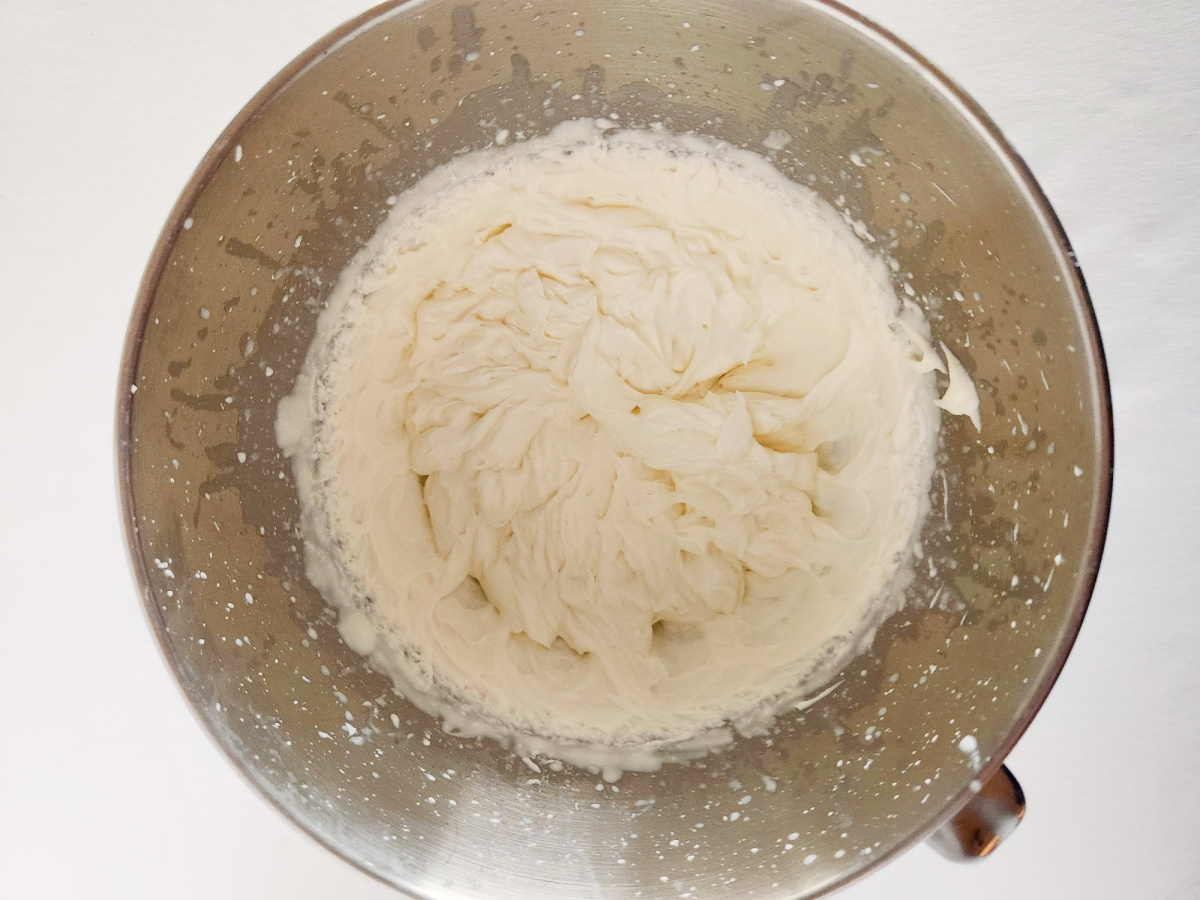 Instructions:
In a large bowl, combine the mascarpone cheese, powdered sugar, heavy cream, and whole milk.
Whip the mixture on high speed for 3 to 5 minutes until it reaches a smooth and fluffy consistency.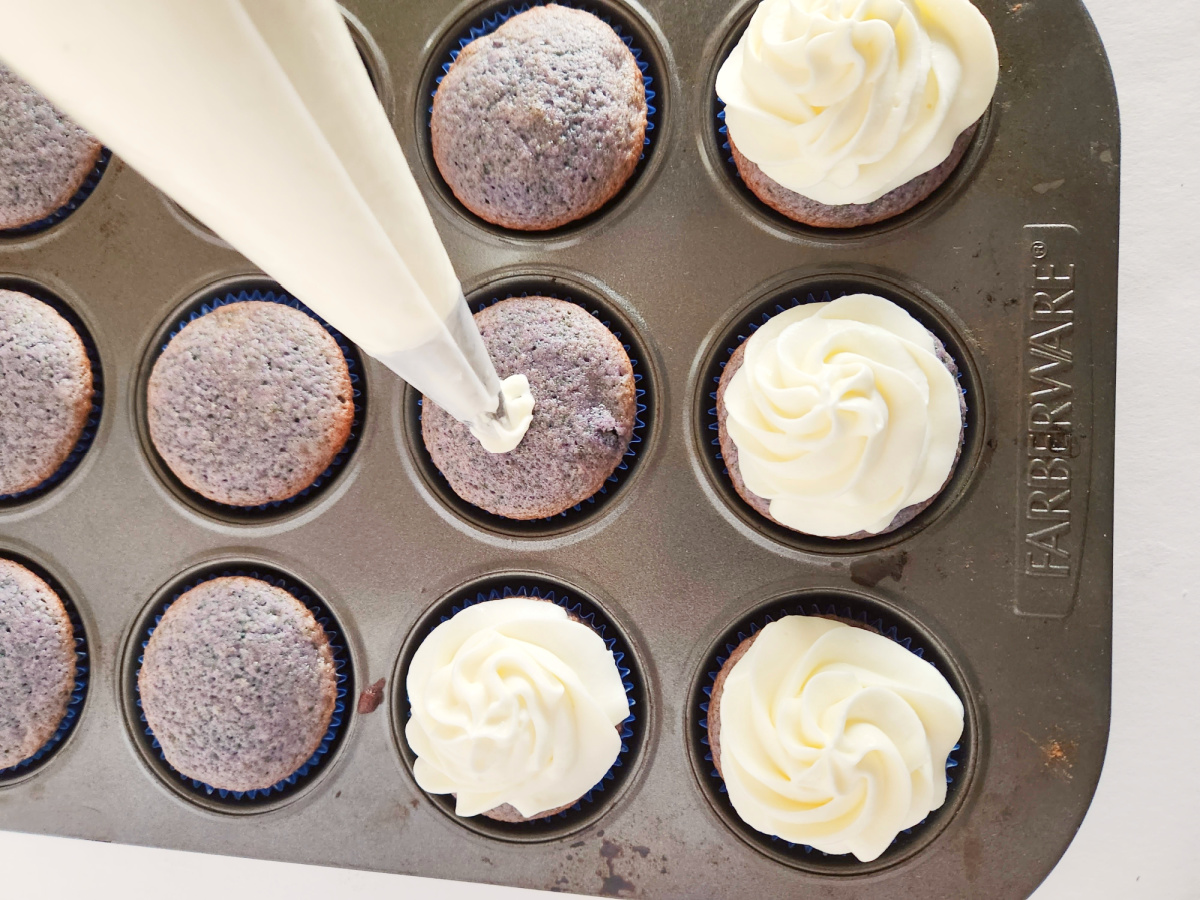 Assembling Your Blueberry Cupcakes:
Once your cupcakes have cooled completely, it's time to bring them to life with the creamy mascarpone frosting.
Load the mascarpone frosting into a piping bag for a professional touch, or simply use a spatula to spread it on top of each cupcake.
For an elegant finishing touch, you can garnish each cupcake with fresh blueberries or even a slice of strawberry.
Why Mascarpone Cheese?
Mascarpone cheese is a popular choice for frosting in blueberry cupcakes due to its creamy, rich, and slightly tangy flavor. Here are a few reasons why mascarpone cheese is a great option for frosting:
Creaminess: Mascarpone cheese has a high fat content, which contributes to its luxurious, creamy texture. When whipped, it becomes smooth and velvety, making it perfect for creating a luscious frosting that melts in your mouth.
Mild Tanginess: Mascarpone cheese has a subtle tanginess that adds depth of flavor to the frosting. It complements the sweetness of the cupcakes and enhances the fruity notes of the blueberries, creating a well-balanced taste profile.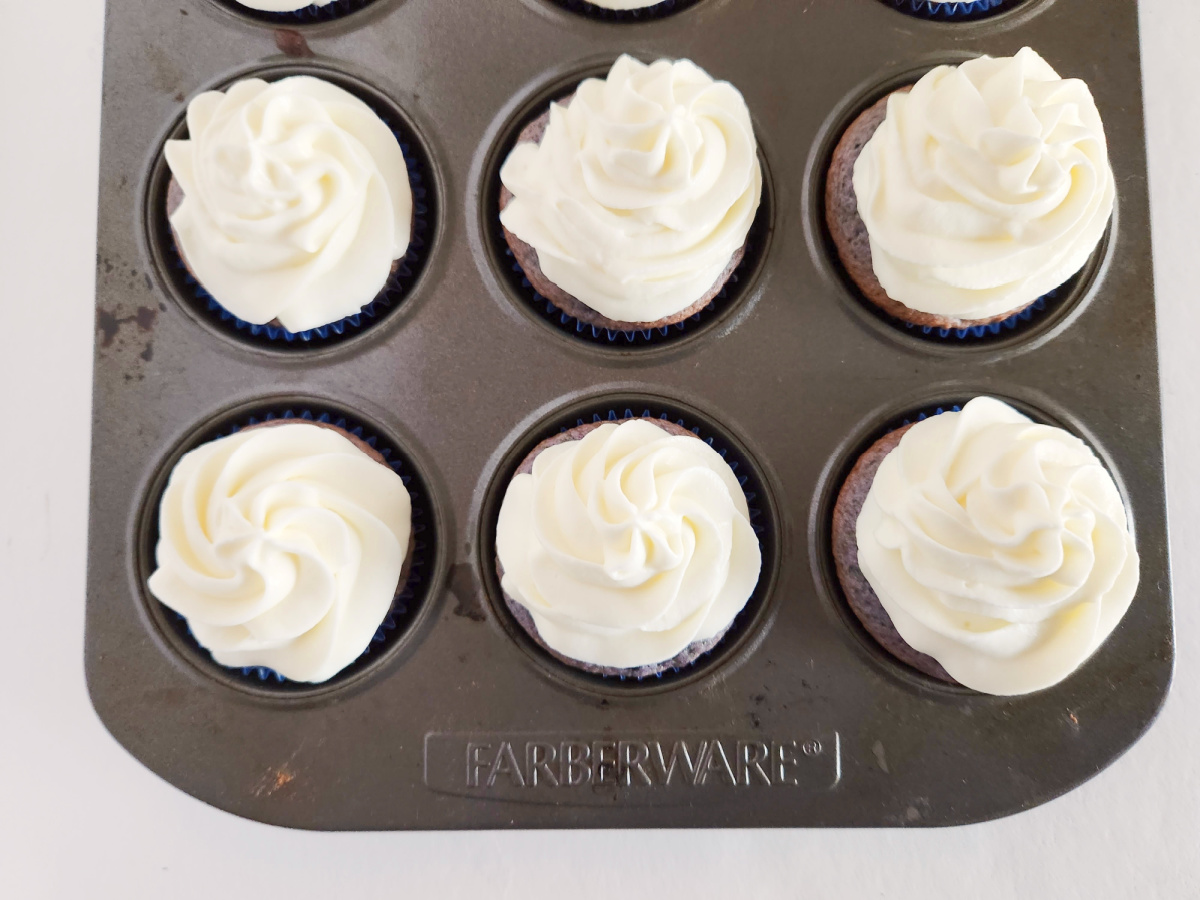 Stability: Mascarpone cheese holds its shape well and maintains its consistency, making it an ideal choice for piping or spreading on cupcakes. It provides stability to the frosting, allowing you to achieve beautiful decorations or swirls.
Pairing with Blueberries: Mascarpone cheese and blueberries are a classic combination that works wonderfully together. The creamy richness of the cheese complements the natural tartness of the blueberries, resulting in a harmonious blend of flavors.
Versatility: Mascarpone cheese is versatile and can be easily flavored or sweetened to suit your preferences. By adding powdered sugar and other flavorings, you can customize the frosting to enhance the blueberry flavor or create a unique twist.
When combined with powdered sugar, heavy cream, and whole milk, mascarpone cheese creates a delectable frosting that adds a luxurious touch to blueberry cupcakes. Its creamy texture and mild tanginess make it a standout choice for elevating the overall taste and indulgence of the cupcakes.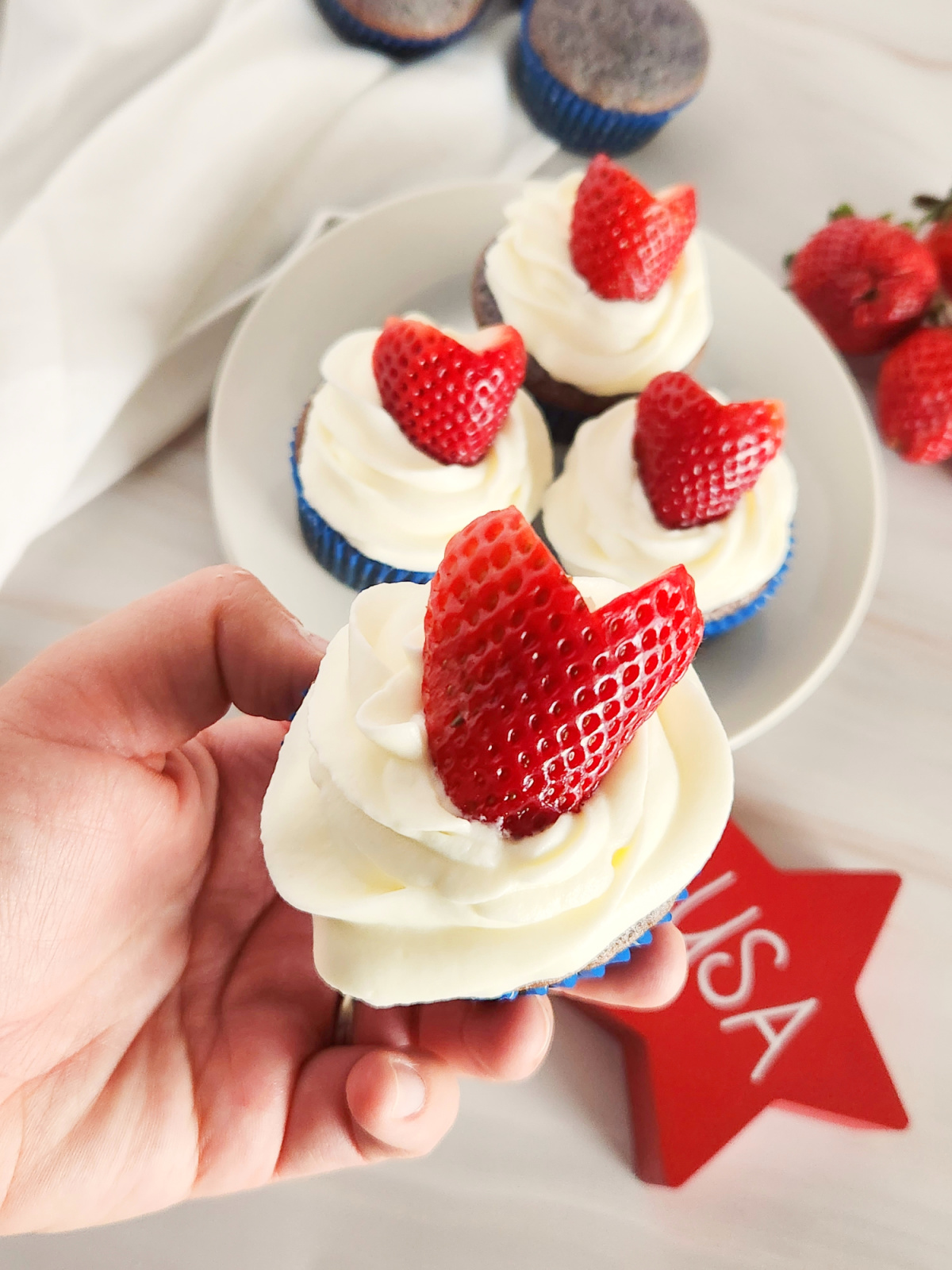 Additional tips and variations to consider for your blueberry cupcakes
Fresh or Frozen Blueberries: While the recipe calls for blueberry puree, you can also use fresh or frozen blueberries in the batter. Simply fold them into the batter gently to avoid crushing them.
Using Canned Pie Filling: You could also substitute 1 ½ cups of canned blueberry pie filling for the blueberry compote.
Adding Lemon Zest: For a burst of citrus flavor that pairs beautifully with blueberries, consider adding a teaspoon or two of lemon zest to the cupcake batter. It will add a refreshing and bright note to the cupcakes.
Swapping Mascarpone Frosting: If you prefer a different type of frosting, feel free to experiment! Cream cheese frosting, whipped cream, or a simple vanilla buttercream can all work well with blueberry cupcakes.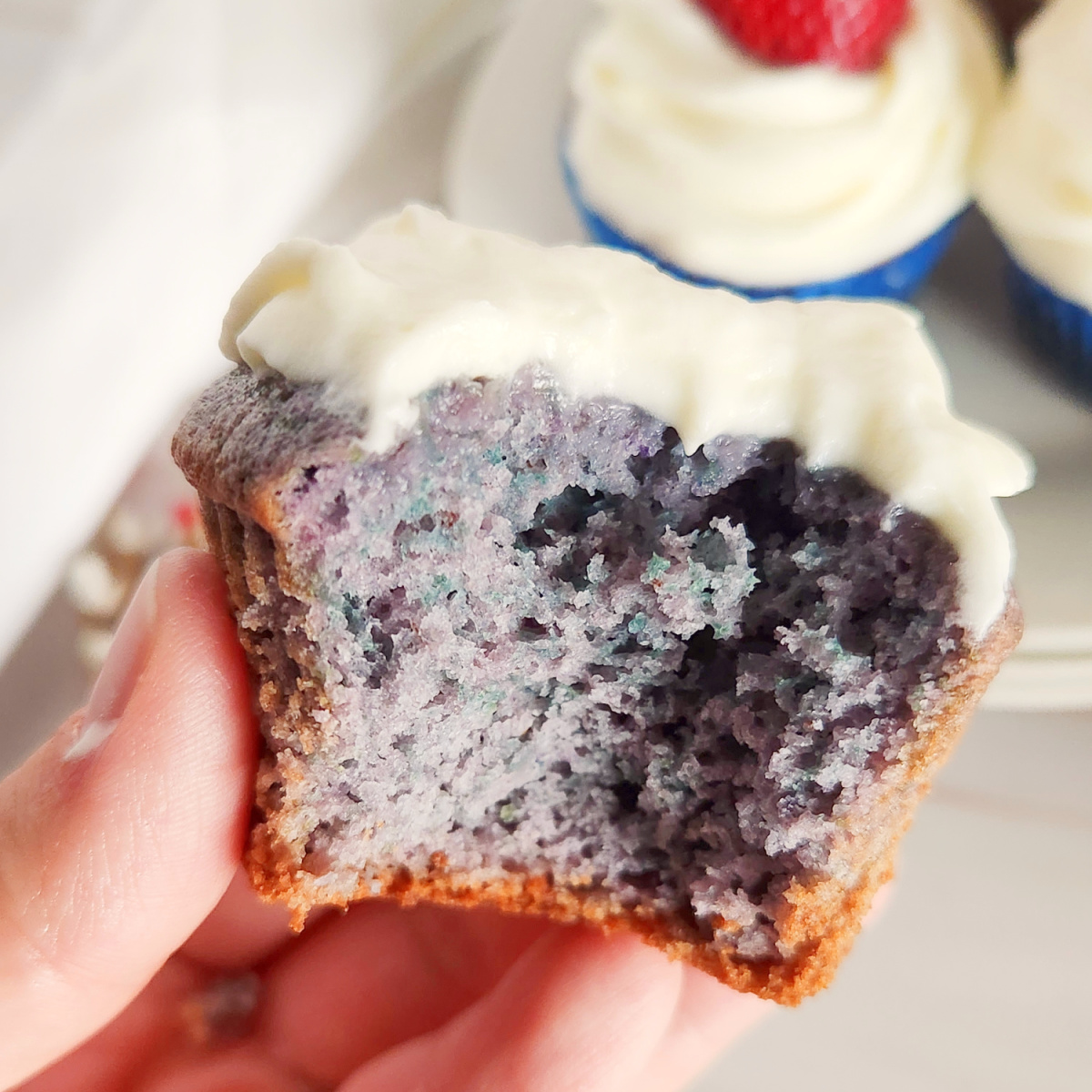 Streusel Topping: For an added crunch and texture, you can sprinkle a streusel topping on the cupcakes before baking. Mix together some flour, brown sugar, and cold butter until crumbly, then sprinkle it over the batter before baking.
Customizing Decorations: Get creative with your cupcake decorations! Aside from fresh blueberries or strawberries, you can also top the cupcakes with a drizzle of blueberry sauce, a sprinkle of powdered sugar, or even edible flowers for an elegant touch.
Make jumbo or mini cupcakes: Remember to adjust the baking time if you decide to make mini cupcakes or larger cupcakes. Keep an eye on them and perform the toothpick test to determine when they're perfectly baked.
With these tips, you'll have plenty of room to personalize and make these blueberry cupcakes your own. Enjoy the process, have fun, and savor every delightful bite of these homemade treats!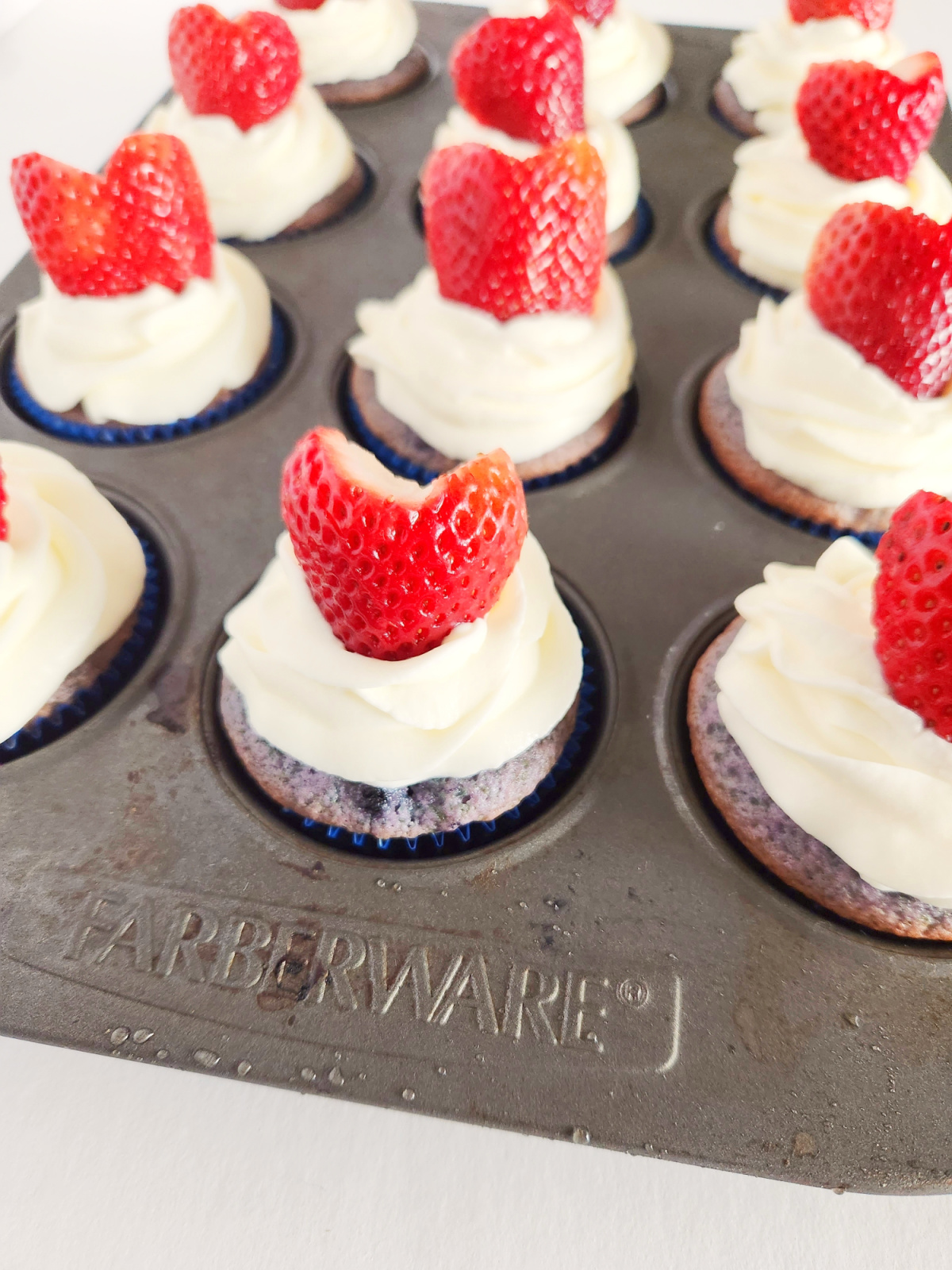 Helpful Items
Cupcake Pans: Use a high-quality cupcake pan that ensures even baking and easy release of cupcakes, such as the Farberware Non-Stick Cupcake Pan.
Piping Bags and Tips: Look like a pro with a set of piping bags and tips. These help achieve beautiful and professional-looking frosting on your cupcakes. We like the Kootek 42-Piece Cake Decorating Kit. A 1mm tip was used for these cupcakes.
Mixing Bowls: Can you really ever have too many mixing bowls? These Stainless Steel Mixing Bowls are perfect for making your cupcake batter, tossing veggies, or just about any kitchen task. Plus they come in really pretty colors!
KitchenAid Stand Mixer: If you're going to do a lot of baking, consider investing in KitchenAid Stand Mixer, which makes mixing and preparing cupcake batter effortless and efficient. Be sure to get one that allows attachments. That way you can make pasta, ice cream, and so much more.
Food Processor: For those who prefer making their own blueberry puree, try a food processor, like the Proctor Silex 3.5 cup food chopper or Handheld Blender.
Decorative Cupcake Liners: Suggest a variety pack of decorative cupcake liners to add a fun and visually appealing element to the cupcakes, such as these Standard Cupcake Liners. I also really like to use parchment cupcake liners to prevent sticking. Put a decorative liner outside of the parchment one after baking.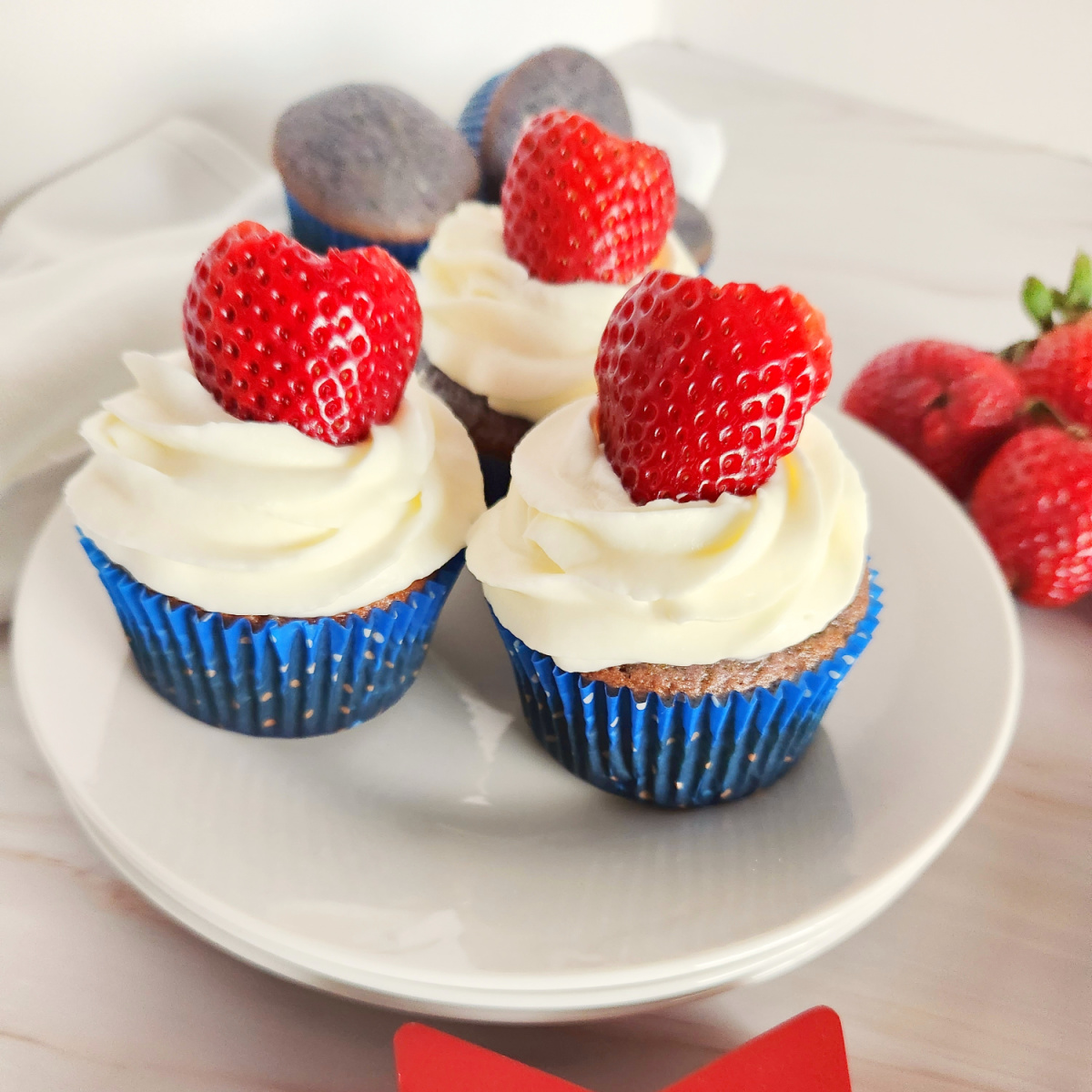 Congratulations! You've just created a batch of irresistible homemade blueberry cupcakes with a velvety mascarpone frosting. The combination of tangy blueberries, moist cake, and creamy frosting is a match made in dessert heaven. These cupcakes are perfect for any occasion, whether it's a birthday celebration or a casual afternoon treat.
Remember, you can store any leftover cupcakes in an airtight container in the refrigerator for up to 5 days. But with their delectable flavors, we doubt they'll last that long!
Gather your ingredients, preheat your oven, and let the aroma of freshly baked blueberry cupcakes fill your kitchen. Trust us, this delightful treat will have everyone begging for seconds. Enjoy!