Artisan Clay Jewelry from Jilzara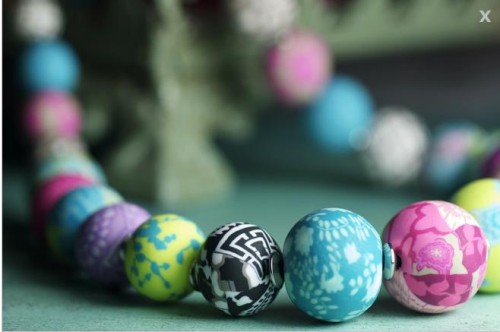 I am a huge proponent of the handmade and artisan goods movement. Well, I say movement, but it's really been around, since, uhhh…forever? Yeah, forever. I'm sure a huge part o that is the way I was raised and the areas we lived in. My mom and my grandmother have always sought out the handmade/artisan goods and I have followed.
One of my other major loves is color and texture. That's part of the reason I love fabric, paper, and yarn. Handmade, color, and texture really seem to go hand in hand. I was very happy to come across Jilzara.
Jilzara is a line of artisan clay jewelry, which was created by Jill Manzara. She carefully designs each and every bead that goes into her creations. Jill says "It's my dream to share my passion for clay beads and love for design with each and every person who wears Jilzara."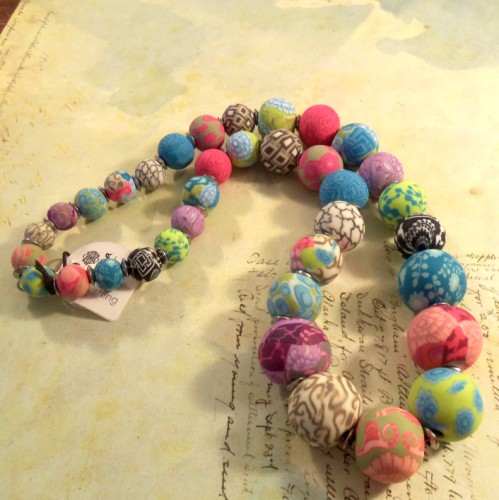 Jilzara creates really fabulous polymer clay jewelry. This isn't your normal polymer clay jewelry though. Oh no. These pieces have a totally modern and unique style all their own. First off, the colorways are completely modern. Colors like Berry, which is vivid pinks and greens, or Latte, which has a modern take on neutrals. Second, the designs are amazing. Modern flowers and paisleys, even arabesque designs are strewn throughout these jewelry pieces.
I selected a Medium Keepsake necklace in Blossom, as I had a hard time choosing which color way to go with. I loved the mix of tones and shades. It wasn't until after the necklace arrived that I realized it was a mix of all the other colors. I think part of that is because all of the colors go together so well. They all have the same tone and vibrancy.
New York News | New York Breaking News | NYC Headlines
I loved the graduated factor of the necklace. At the front of the necklace, there are very large beads to focus on. As you get towards the back, the beads get smaller. This feature is great, as I think it's more comfortable to wear. Small stainless steel spacers are placed between the beads. I dig the way the spacers really set off the clay beads.
Jilzara also sent along a wrist keychain. This has large clay beads spaced with smaller clay beads. I love this, as I do walk a lot. Somehow, none of my workout wear has pockets for my keys and I don't always like carrying them in my hands. This keychain just slips on my wrist like a bracelet and off I go! This was also fantastic for a weekend at the lake. I just slipped my bracelet on and off I went! No bulky bag or handful of keys to drag along.
I think Jilzara would be an amazing gift for anyone, young or older.
---