Palm Springs, CA has become such a hotbed for travel. It's attracting a diverse crowd ranging from hipsters and celebs to the young to the retired. One of the best features of the area is that there's a ton of cheap and free things to do in Palm Springs. When vacationing, the costs can really start to add up quickly, especially for a family or a group. All the meals out and entertainment start to make your hearty travel budget look, well, like a pauper's purse.
Who knew there were so many free things to do in Palm Springs? Your first stop should be to the Palm Springs Visitor Center, to get an idea of the vast array of Free Activities that await you. We've gathered a few of our favorite free things to do in the greater Palm Springs area.
Now, a little backstory. Our family had a weekend house in Palm Springs basically my whole life, and we moved out there when I was a young adult. It was a couple blocks from downtown, so I've done all of these things many, many times. These are a few of my favorite things to do in Coachella Valley that aren't going to break the bank.
Cheap and Free things to Do in Palm Springs
Villagefest
If you're in the area on any Thursday night, drop downtown to Palm Canyon Drive. There are several blocks of the street that are closed off to traffic, and the area becomes a great big street fair. Food, music, arts and crafts, vendors, and a farmer's market are all rolled into one location. This is also one of the best places for relaxing and people watching. For $20, we usually have a great evening of fun and dinner for 2 of us. Villagefest is every Thursday evening until ten p.m. Villagefest is one of my favorite things to do in Palm Springs at night.


Window Shopping
There are two great districts for window shopping in the area, each with their own feel. Take your choice of Palm Canyon Drive in downtown Palm Springs, or head a little further south to El Paseo in Palm Desert. The shops on Palm Canyon are kitschy-cool, quirky, and you can pick up some pretty cool souvenirs. El Paseo is the 'Rodeo Drive' of the desert, with many designer shops and stores exclusive to there or Beverly Hills. Both options are a great way to spend an afternoon. You can also head down Hwy 111 and check out the furniture and antique consignment shops, if home décor is more your speed.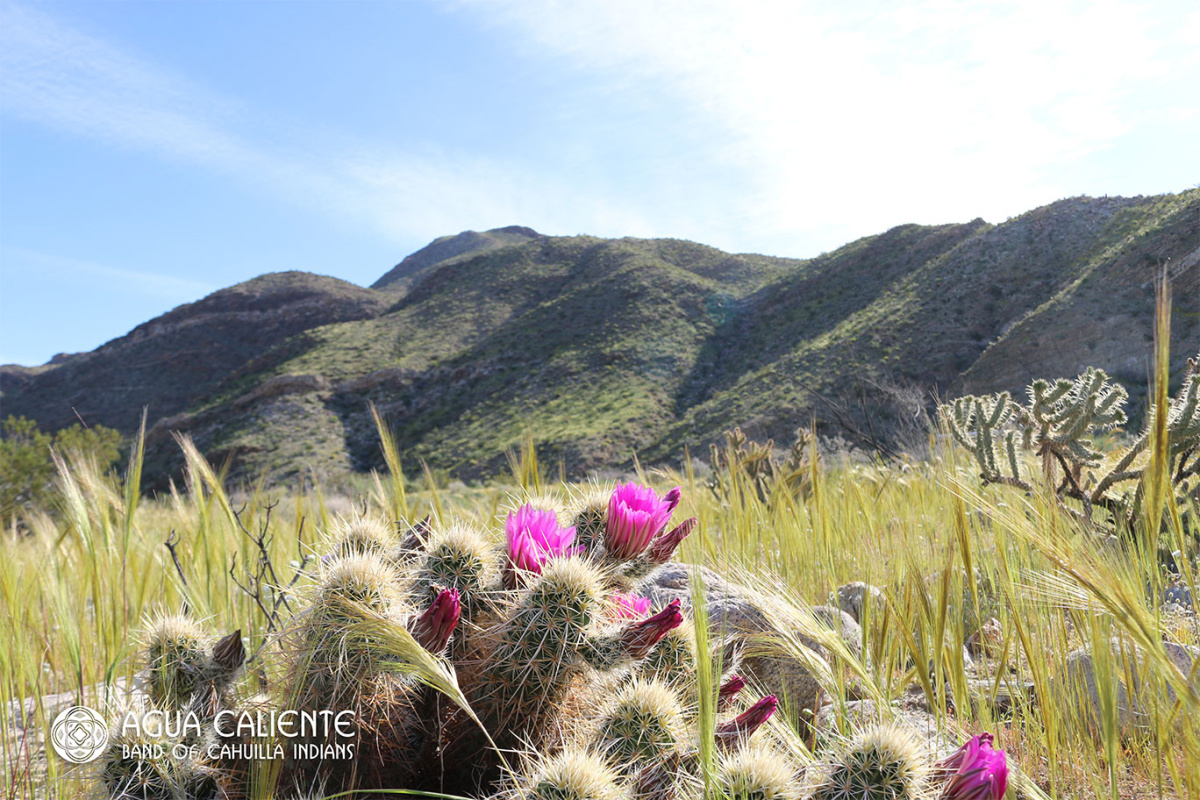 Indian Canyons
One of the best places to take a hike, Indian Canyons offers several trails that each cater to different levels of fitness and experience. From short 1 mile trails all the way to 15 milers, each trail has a different personality and breathtaking scenery. Tahquitz Canyon is a can't miss trail, especially after there's been rain in the area. It's home to a 60 foot waterfall, rock art, and ancient infrastructure. Indian Canyons also happens to be the ancestral home of the Agua Caliente Band of Cahuilla Indians, and you can see remains of homes, gardens, rock art, and so much more. It's $12 for a pass for all of the trails,but it's a great way to spend some time getting outdoors and experiencing natural Palm Springs and Coachella Valley.
Cabazon Dinosaurs
The Cabazon Dinosaurs are one of the quintessential desert experiences, and a totally kitschy fun experience. Now, it's about $15 a person to go into the park, but you can go in the gift shop for free. The gift shop is inside one of the dinosaurs, so it's a very unique experience, and a great place to get out of the car and stretch your legs. This is on the way to Palm Springs, about 45 minutes away, with easy on-off freeway access, but it's definitely worth a stop.
Moorten Botanical Garden
Since being established in 1938, Moorten Botanical Garden has shared a huge collection of desert plants from around the world. The privately-owned arboretum is located on about an acre in Palm Springs, and is a must see for any desert lover, or plant enthusiast. They also have a nursery, in case you feel the urge to pick up a couple new planty friends. Admission is $5 a person.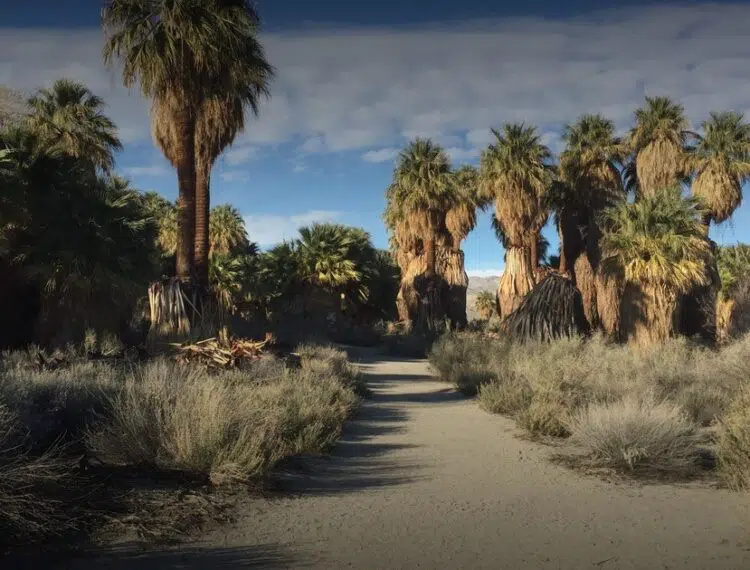 Stand on The San Andreas Fault
Visit the Coachella Valley Preserve, and you can get the opportunity to stand on one of the most famous and major earthquake faults in the world. Located in Thousand Palms, it's just a short drive to the park from Palm Springs, which has hiking and picnic facilities available. While the Coachella Valley Preserve is free, they do run on donations. There are also natural hot springs in Thousand Palms, and many of the local hotels have reasonable day rates to use their therapeutic pools.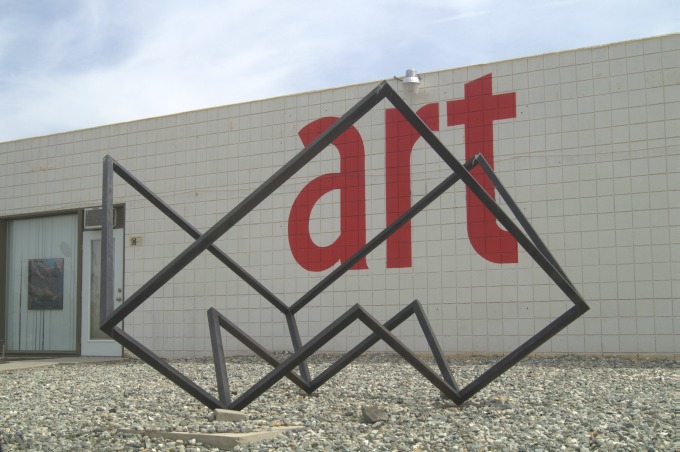 Museums
Palm Springs has many historical and art museums, most of which are free or rather inexpensive. Start with the Historical Society downtown for a look at the history from the native Indian settlements through the post WWII movie stars shaping the town into a resort area, to the present day developments. The Palm Springs Art Museum is free on Thursday nights with a reservation, and there are many public art displays to view.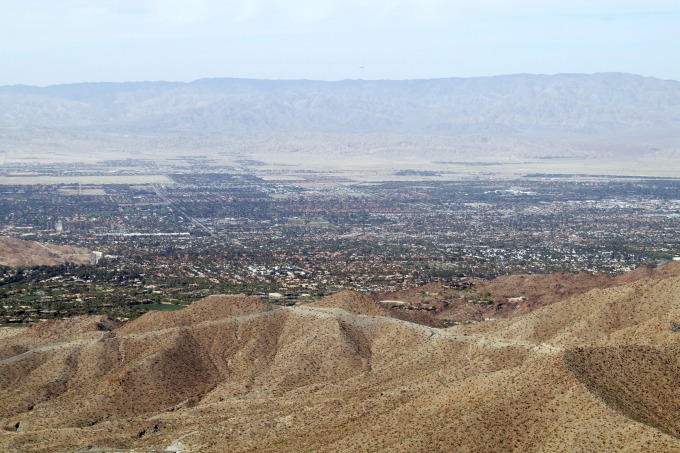 Palms to Pines Highway
This highway takes you from Rancho Mirage all the way up to Idyllwild. It's about a 30-40 minute drive to Idyllwild, which is a sort of artsy mountain town. The road is full of switchback curves and goes up the side of the mountain, so be aware of that. There are great places to turn off and look out over the entire Coachella valley. The Palms to Pines Highway starts at one end of El Paseo, so pair them up for a great day of free fun. This is one of the best totally free things to do in Palm Springs.
College of the Desert's (COD) Weekend Street Fair
So, this is technically a free thing to do in Palm Desert, but it's worth the short drive. College of the Desert's Weekend Street Fair is renowned for their exhibitors. Locals and visitors alike come for the wide variety of arts and crafts, food, produce, clothing furniture, and entertainment. The admission is free, but this place is always packed. Still going strong after more than thirty years, this is the place to be on a weekend morning. This is one of the premier places to acquire local art, ceramics, and handicrafts, too. It's a lot of fun, and another great place to people watch. COD Street Fair is open every Saturday and Sunday morning from 7:00 a.m. in the parking lot at COD, Palm Desert.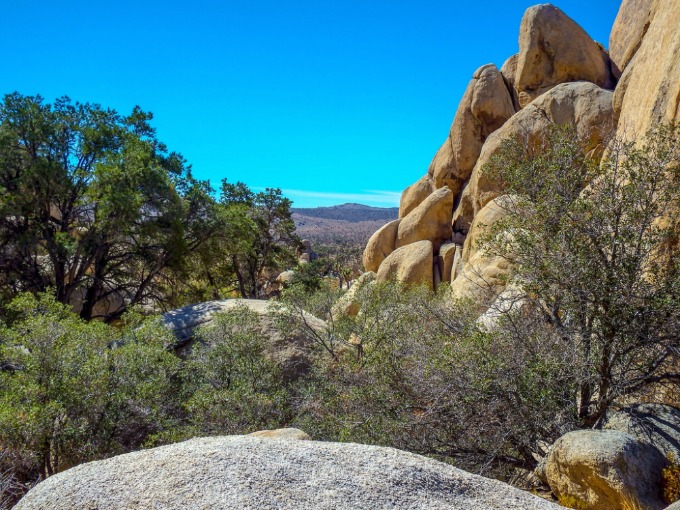 Get Outside
The weather in Palm Springs is pretty amazing. Getting outside is one of the best free things to do in Palm Springs. Take a hike to one of the many oasis, play tennis at one of the many free parks, or go swimming. Of course, this is great advice for the cooler fall and winter months. Once the weather starts getting warmer, make sure to take care of yourself, as the desert heat can cause serious health problems. You'll find that a lot of locals start heading outdoors after about 6 pm. You may even want to take a trip to Joshua Tree National Park.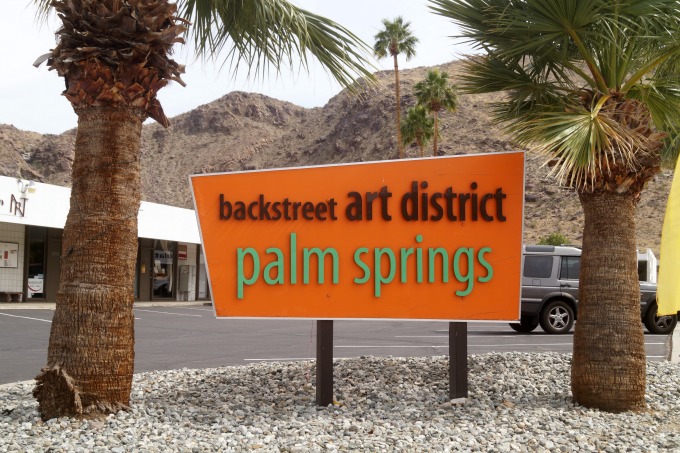 Art Galleries
Palm Springs has a thriving art scene. The whole Coachella Valley does. Check out the art galleries, and the little hidden arts districts like Backstreet Art District in Palm Springs. These are usually free, and many times, there may even be a special event going on that you can attend.
Self Guided Architecture Tour
Palm Springs is world-renowned for their Mid Century Modern and Modernist architecture. After all, it was built as a celebrity getaway in the 1950s and 1960s. Take a self guided tour to see a few of the top notch locations throughout the Coachella Valley. Be sure to veer off this map to see some of the other really great examples of architecture throughout the area.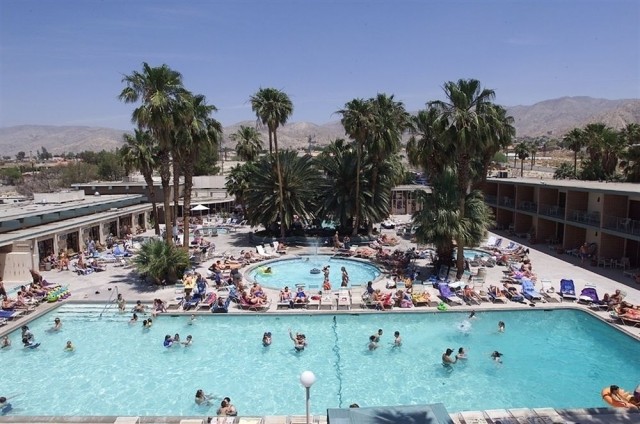 Hot Springs and Therapeutic Pools
If you believe in healing waters, there's an option for you, too! Make the short trip to Desert Hot Springs and enjoy one of their many amazing therapeutic hot springs and pools. It's about half an hour from Palm Springs, and there are several hotels that allow you to purchase a day pass. It's a great way to enjoy some rest and relaxation, and maybe get a little self care in, too.
Palm Springs Walk of the Stars
If you're headed downtown, be sure to check out the Palm Springs Walk of the Stars. Much like the Hollywood Walk of Fame, this has stars embedded in the sidewalk to honor famous people that have contributed to the area's history and growth.
Shields Date Garden
The Coachella Valley is one of the top date growing regions in the world. Who knew? No visit to the area is complete without a visit to Shields Date Garden. Pick up some locally grown and really fresh date products, plus you have to see the movie about how dates are pollinated, risque-ly titled "The Romance and Sex Life of the Date." Finish the trip with a date shake.
A couple of bonus activities – if you're in town at the right time, there are a couple of great local festivals to visit; both are held in Indio. The first is the Date Festival, held in mid-February each year. Indio is one of the largest date producing areas of the world, and this festival is more than seventy years old. The second is the International Tamale Festival held the first weekend in December. The food network has rated it as one of the top ten food festivals in the nation, and it has been around since 1992. Enjoy every kind of tamale imaginable, plus a carnival like atmosphere for the kids.
These are just a few of the great cheap and free things to do in Palm Springs and the Coachella Valley. There are tons more ways to enjoy yourself without going broke.