Special thanks to SocialStars and Poise for sponsoring today's conversation about fitness and #LadiesWithPoise.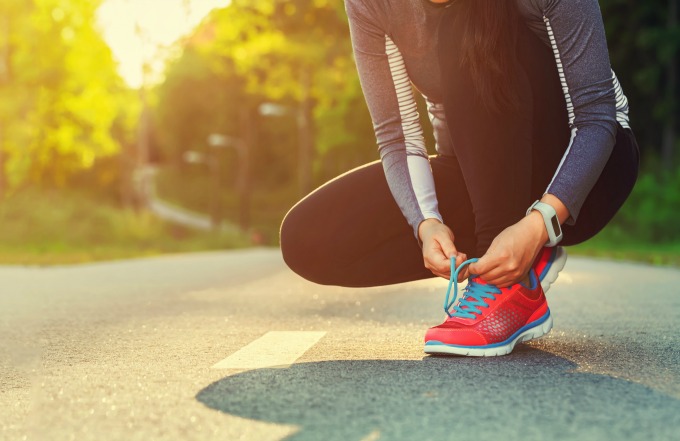 It's that time again. The calendar has rolled around to the beginning of a new year. One of the things that we all seem to do every year is make new resolutions. Resolutions we have the best of intentions of keeping, but let's face it – some of them are going to fall by the wayside.
One of the most common resolutions is to get fit. We say we're going to eat healthier or work out more or go to the gym regularly. Awesome! Unfortunately, this is usually the one New Year's resolution that we break the most often. It doesn't have to be that way, though. Nope. It's easy to keep on the fitness track, when you have a few helpers.
Comfortable Shoes
This is probably the number one thing that you need in your fitness life. The right shoes can do a world of good. If you'll be running or jogging, you really don't want a pair of basketball shoes. Go to a shoe store or a sporting goods store, where you can really ask some questions and be fitted properly.
Proper Clothing
We're used to getting up and going. We head outdoors in a pair of sweatpants or yoga pants and a jacket. Yeeeahhhh…you're not gonna last long outside, or have much encouragement to keep going out there. You need the right clothes. Shirts and pants that wick away sweat are well worth the investment, as is a lightweight, yet warm, fleece jacket or vest. Depending on your climate, you may even want some sweat wicking socks. A headband that covers your ears is usually pretty nice, too.
Your Phone
This seems a bit ridiculous, I know, but bear with me. Your phone is a wealth of knowledge. There are all kinds of apps and gadgets that can track your fitness. They can track your distance, calories burned, your target heartbeat, the progress you're making, and even the food you eat. Your phone also gives you the power to listen to music as you're exercising, and in case of emergency, you can call for help. Or when you get tired, you can call for a ride home. Not that I've ever done that or anything. *cough*
When I get bored when walking, I like to text people. Kind of like drunk texts, but more boring. And much like drunk texts, you never quite know when you'll get one of my "exercise is boring, whine whine" texts.
Poise* Impressa* Bladder Supports
I don't know about you, but I HAVE TO GO when I see my house. It's a weird conditioning thing, kind of like Pavlov's dog. One thing that helps with that is Poise Impressa bladder supports. They help to support your bladder, and stem the flow of urine, so you don't get that "gotta go" feeling.
The Poise Impressa bladder support fits like a tampon, it's not designed the same. It doesn't absorb leaks, it helps prevent them for up to 8 hours. That's a whole lot of confidence that's totally worry free.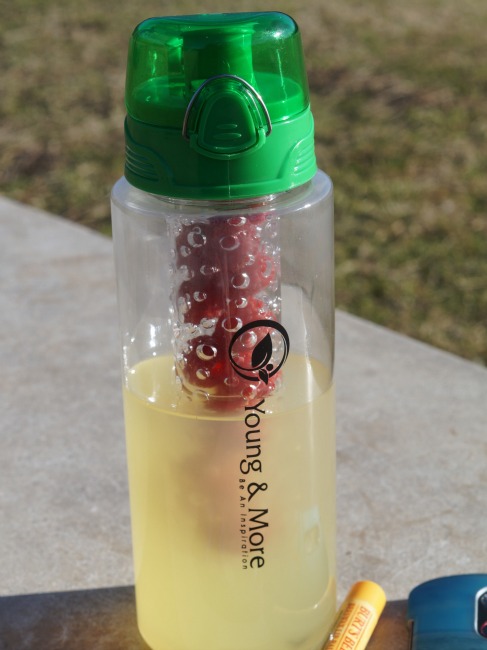 Some Rejuvenation
One of the most important things is to remember to treat your body well. This includes re-hydrating. One of the great ways to do this is with infused water. It's all the goodness of water, with some extra pizazz of flavor. Infusing your water gives you a little sumtin-sumtin to look forward to, as well. A good way to recharge your electrolytes after a workout is with a homemade electrolyte drink. A simple recipe is some coconut water infused with a little bit of fruit. I'm fond of coconut water with pineapple and raspberries.
Hopefully, with these simple tips and the easy to remember and follow advice, your new fitness resolutions will keep you going. Remember, the sooner you start, the quicker you'll look and feel better.