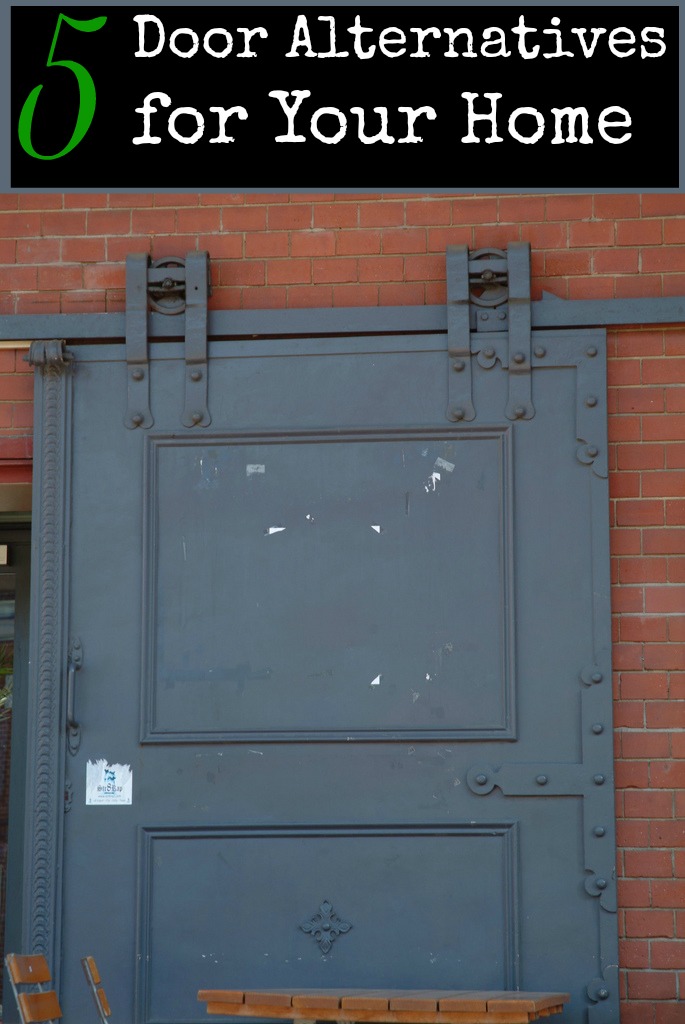 We all have them.  It seems that everywhere we look, they're there.  What are they?  They are doors, and they are separating our houses and, sometimes, our families.  Of course, we need some doors for various reasons.  Standard doors are excellent as sound barriers and provide both security and privacy to your room. If you reside in a smaller home, every inch counts, and giving a door the space for a full swing could be tricky. If you own your house, or have a very easygoing landlord, try implementing some of these easy and inexpensive physical door alternatives.
5 Door Alternatives for Your Home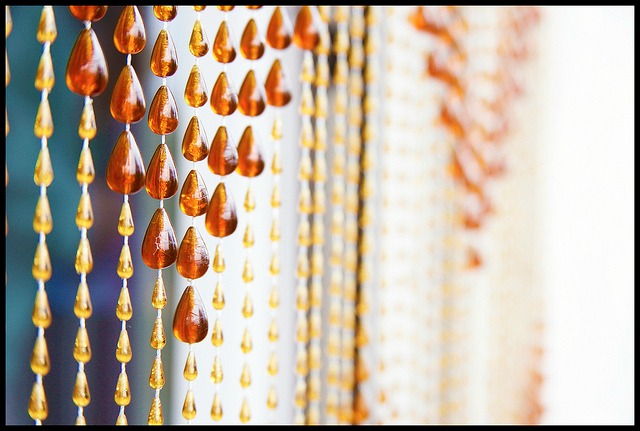 Replace Swinging Doors for Curtains
One of the most visually interesting door alternatives, as well a way to add color to a small space is by removing your door and replacing it with beautiful curtains. During the Renaissance period, curtains were used as status symbols by wealthy homeowners as textiles were very expensive. In modern day homes, curtains can provide just enough privacy and also be utilized as versatile room dividers. Whether you decide to leave your curtains open or closed, the pop of color adds to the visual flow of your room while not taking up any additional space. If you would prefer an even more open look to your doorway, consider adding a beaded door hanger to your entry, which allows light to easily come through while still adding color and visual interest to your space.
Install a Pocket Door
 While they're not exactly door alternatives, you might consider pocket doors.  Pocket doors are an ideal space saver since they don't take up valuable floor space by swinging into a room. In many tight spaces, standard doors can obstruct pathways when left open. Installing a pocket door easily solves this problem as it tucks neatly away into your wall when not in use. These doors are ideal for small bathrooms, closets, or room dividers where space is at a premium. Not only are these doors a space saver, but they also act as an efficient sound barrier, similar to standard swinging doors.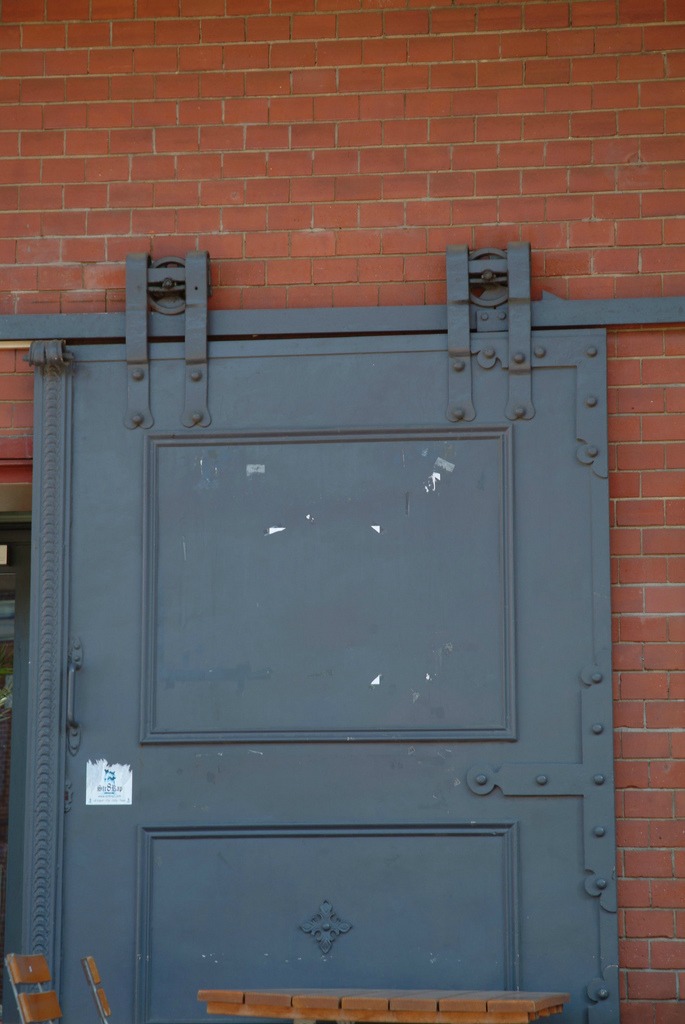 Add a Sliding Barn Door
Consider a sliding barn door as traditional door alternatives.  Beautiful reclaimed barn doors are not only a surprising design feature; they are also an extremely practical answer for a small space. Not only are they functional, they are additionally a creative solution in a room where every square foot counts. These no-swing doors can also act as space dividers or even art pieces in an inspired home.  Not a fan of the reclaimed look? Adopt the concept and consider a modern looking sliding door.
Prop Up a Screen
Another of our favorite door alternatives is to prop up a decorative screen in front of your doorway or opening. Decorative screens come in a wide variety of colors and styles, ranging from an Asian traditional Shoji screen to a modern geometric divider; it is easy to find the perfect screen for your home. Not only are these beautiful screens a great way to close off a doorway, they can also act as dividers in studio apartments or other small dwellings looking to expand their space for multiple purposes. If you plan on having high traffic in your home, decorative privacy screens are easy to fold up and stash under a bed or in a corner if you need to open up your space quickly.
Open Up
If privacy is not an issue in your doorway, consider leaving it open. In spaces such as a den or an office, sometimes clearing the entry completely clear creates an immediate open flow within your floor plan.
Doors do not only have to be practical for sake of privacy. Try one of these unique door alternatives to add an artistic touch to your home while also conserving valuable floor space.
photo credit: Joel Abroad Pim Stouten tarkan75 Marshall Astor – Food Fetishist via photopin cc