Got a wedding for a friend or relative coming up soon? Who doesn't?!? If you're particularly good friends with the couple, you probably want to give them a gift that is unique, personal, and memorable. But you don't want to spend a lot of time or money on a gift unless you can be sure it's something they will really love.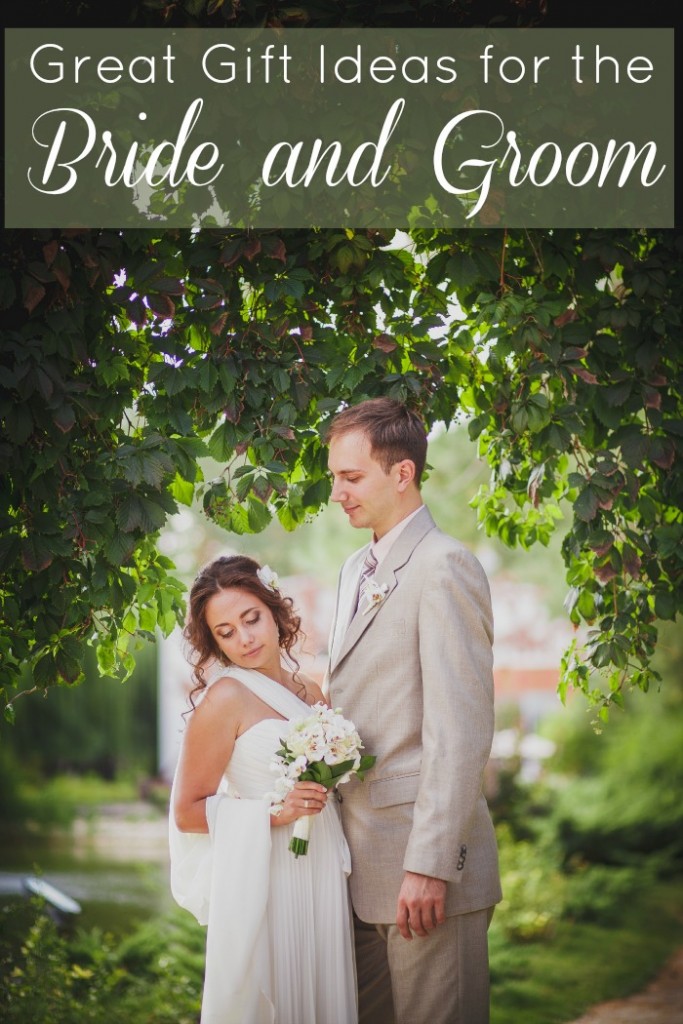 Giving a really successful and meaningful wedding gift is all a matter of carefully considering  the bride and groom's personalities.  Start brainstorming now and take a look at some of these gift ideas for the bride and groom to get you thinking!
What Characterizes Their Relationship?
A considerate gift will be one that highlights something personal about the bride and groom. So how would you characterize their relationship? Have they been together for years or was it a whirlwind romance? Did they meet doing a mutual hobby or  through mutual friends?
Next, think about what characterizes your friendship with them. Are you the groom's best friend or the bride's sister? How can you reflect on the importance of your friendship while still making the gift all about the newlyweds.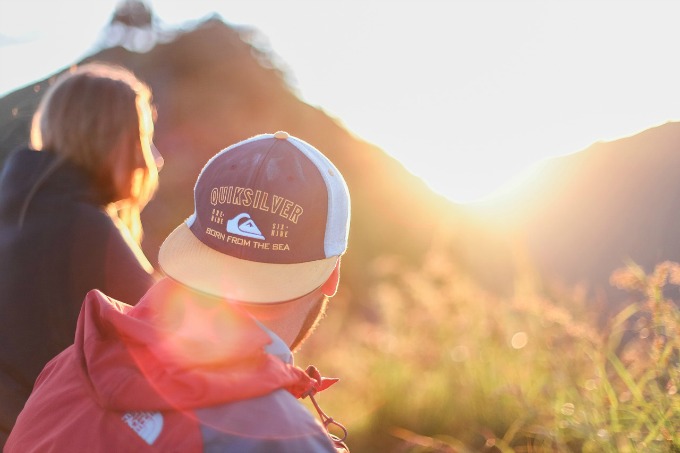 A Date in a Box
Think about how they met and come up with a gift that suits them. Did they meet on the hiking trail, as they're both avid hikers? Give them a gift that reflects their shared interests. For example, for the hikers, give a gift that encourages them to explore new destinations. If they've always wanted to hike the Grand Canyon, pack a box with a monetary donation towards their trip along with handmade trail mixes, collapsible water bottles, "his & hers" compasses, etc. Pack all of the gifts in brand new matching hiking backpacks.
Go DIY or Sentimental
Choosing to make a DIY gift is a great way to reflect on your own friendship with the bride and groom.  It also gives you a way to present a thoughtful gift without spending quite so much money. One great example is a scrapbook of the bride and groom as kids.  This is a perfect gift from siblings of the bride or groom, like a groom's sister. Gather up lots of great candid photos of your brother at all ages. Then call up the bride's family and ask for their help in getting copies of some similar photos of the bride at all ages. Put the photos together in a scrapbook with pictures of the bride and groom at similar ages on each page. Include messages from both sides of the family welcoming each of their new family members.
You should also consider  wedding gifts that are unique to the bride and groom.  If they're creating custom vows, try to find out what they are beforehand.  Get one of the quotes inscribed onto a gift, like a silver platter. Or maybe they have fun nicknames for each other, so you could get "his & hers" gifts with those nicknames instead of the traditional initials.
Give a Honeymoon Travel Bag
Find out what the couple will be doing for their honeymoon and give them a travel pack for the trip. Go to an antique store and find a small steamer trunk or vintage suitcase to be your gift box. Fill it up with things that are specific to their trip, but try to stay away from anything too obvious that will just become clutter, like flip flops for the beach trip. Try to think of gifts that are related to the trip but will still be personal gifts.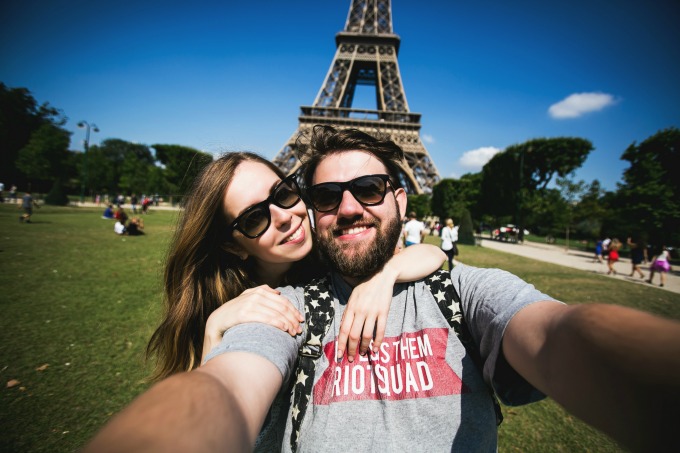 For the couple taking a trip to France, buy some vacation reading that will be appropriate to the locale. Include a travel journal with slots for attaching photos and other small items like ticket stubs as souvenirs from their trip. Depending on how much you are willing to spend, you could also include items like a new camera for the trip, or fashion items for the bride and groom by French designers.
Remember How They Met or Got Engaged
Think about how the bride and groom met.  Consider how they met, on their first date, on how they got engaged, or the circumstances of their wedding. Every couple has a few particularly memorable occasions like these in their relationship. Talk to the bride and groom separately about what made each of these occasions special for them and channel that into a thoughtful gift.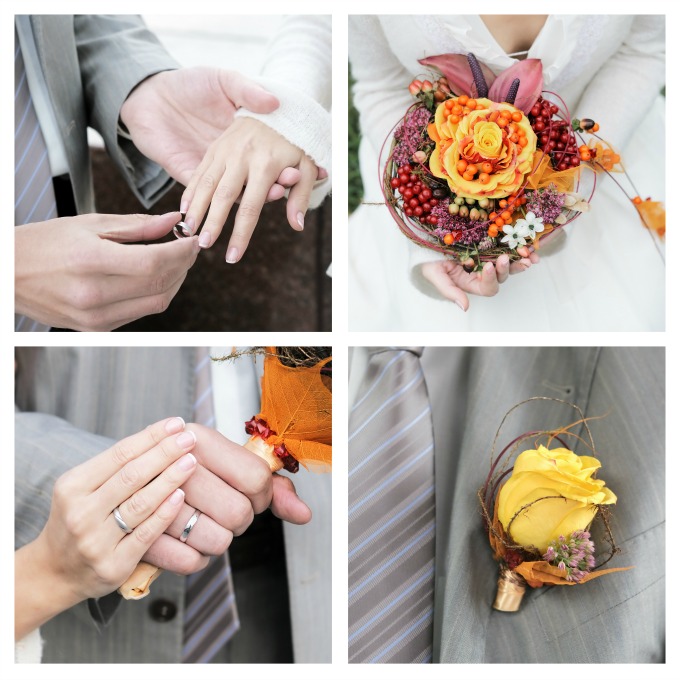 If they had proposal or engagement photos taken, have a few of these photos enlarged and framed, along with some wedding photos, as a collage for a wall decoration. Include photos and images that would be relevant to other important days as well. For example, if their first date included a walk on the Brooklyn Bridge, include a photo of the Brooklyn Bridge in their collage.
Reflecting on the Bride and Groom
When deciding on a thoughtful wedding gift, the most important thing is that you make the bride and groom feel loved.  They'll know that they have the support of their friends and family. It's hard to not want to save money while shopping for any gift, but regardless of how much you are able to spend or how good you are at DIY, as long as you find a way to reflect positively on their relationship, you will have done your job!