Have you ever been stranded in an airport? Whether it's an overbooked flight or a missed connection, it's no fun. I recently had the misfortune of being stranded at the airport.
In my case, it was the airline's fault. Well, at least they were taking responsibility forthe delay. Sooo…what really happens when an airline leaves you high and dry?
I was flying out of a smaller, regional airport, headed home to my tiny regional airport. When I say tiny, I mean tiny. We can fly to one of three cities, and then have to get connecting flights to anywhere else from there. At least those three cities are major hubs, though. I can't fly across the state without it becoming some major day long trek with 900 layovers.
Anyway, I was at the airport early, and got a text notification that my flight was delayed. The first notification said 45 minutes or so, so I wasn't too concerned. About 20 minutes later, we got another text. The flight had been delayed yet again – this time for another hour or so.
It was at that point that I started to become concerned about my connecting flight. I went and talked to the ticket counter, who was really helpful with helping me to decide what to do. They told me I could stay in the area where we were and start again tomorrow, or I could catch the first leg of my flight and stay there. And since the airline was claiming responsibility for the delay, they'd put me up in a hotel. Ok, great!
I decided to catch the first leg of my flight, which was to Atlanta. I figured I had a better chance of getting home sooner from there than I did the smaller airport. We had two more flight delays, and didn't leave until after I should have been home. Once I got to Atlanta, it was chaos. If you've ever been to Hartsfield airport, you know what I mean.
Each person I talked to told me to talk to someone else. Finally, someone sent me to the right area, where the agent again was really, genuinely helpful. He arranged for a hotel room and gave me one of the toiletry bags. Because…well…guess what! I had checked my bag. Yup…I had NOTHING with me except my carry-on.
In movies, when an airline puts you up, it's generally a pretty decent room. Not so much in real life. They directed me to the awaiting hotel shuttle field of dang near 50 shuttles, and the bus should have been my first clue. It was literally falling apart, and the seats were held together with duct tape. I've been to some questionable hotels in my life, and this was definitely one of them. It was hot and humid, and they had all of the fire escape doors open. It smelled like wet dog and mold and who knows what.
Luckily, the hotel had sort of a restaurant. It was more of a canned beer bar that had fried food, and all I could think of was Jon Taffer and Bar Rescue. I risked it and ate there anyway. I tried to sleep, but totally had a case of the heebie jeebies. Plus, this hotel was like 500 feet from the runway. It was kind of cool to watch – and feel – the planes land, but even that wears off.
I got up way early the next day to catch my flight. I'd rather wait at the airport than be there any longer. Plus, I had to go through security again. The lines at Hartsfield are no joke. The lines to get screened were AT LEAST half a mile long, and there were 6 of them. Then we went through another thing that was probably ¼ mile long and then we get to the xray machines. I will say though, that this went a lot quicker than I expected – maybe 30-45 minutes or so.
I finally get to my gate, and I am barely holding it together. I'm exhausted, drained, hungry, feeling dirty, have a case of heebie jeebies, and then I find out there's an issue with my ticket. Apparently, they marked me as a no show, and not as y'know, MISSING MY FLIGHT due to the airline's issues. So, after all of this, they weren't going to let me get on the plane unless I BOUGHT A NEW TICKET. Thankfully, someone working had remembered me from the night before and gave me THE LAST SEAT on the plane. OMG…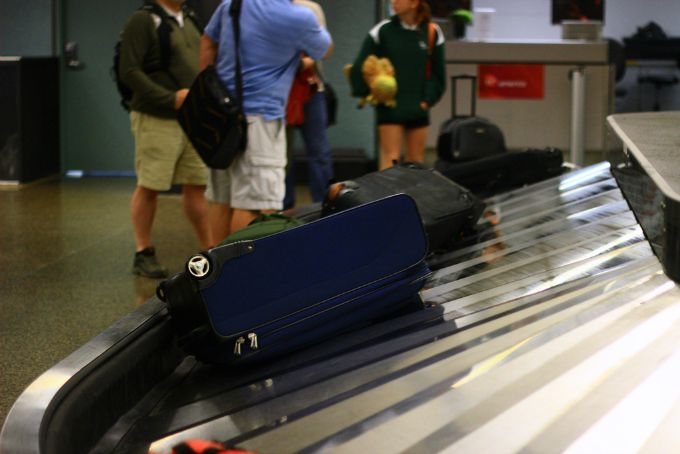 I finally land at my local airport, about 18 hours after I should have. At this point, I've spent damn close to 24 hours in airports, and I can't find my luggage. Of course. And then, like some miracle beacon, this giant purple suitcase comes up the ramp and topples onto the luggage carousel. MY giant purple suitcase, after everyone else's luggage has made a couple trips around. And I can no longer hold it together. I grabbed my suitcase off the carousel and dragged it out to my ride that was waiting, bouncing along on its side. I was finally home.
Soo…you may be asking what did I get from the airline? Just a stay in the sketchy motel and a customer satisfaction survey, in which they acknowledged my delayed flight. Not an apology. No airline dollars for another flight. No extra bonus miles. Not even reimbursement for my meals that I was out of pocket due to the delay.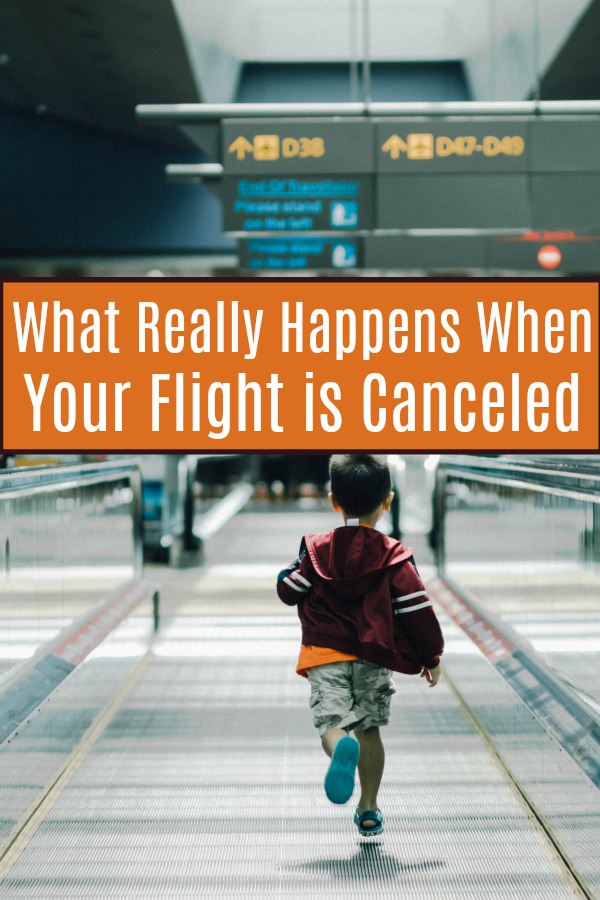 photo credit: F-HZEN A330 Corsair baggage claim via (license)