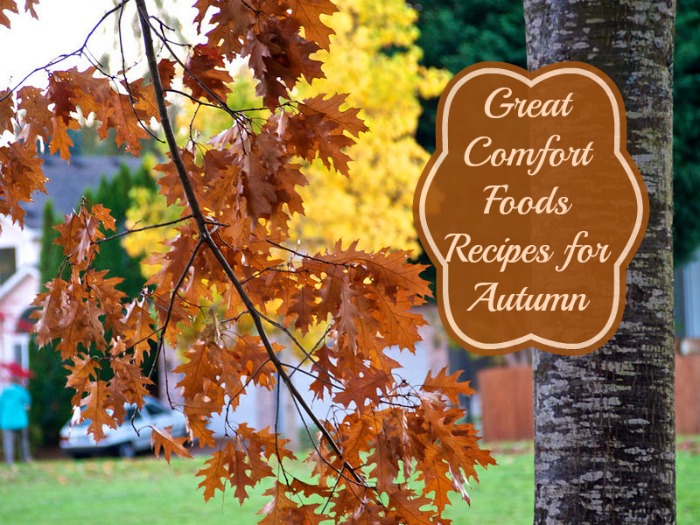 Autumn is famous for being quite chilly, and it's around this time we all start craving comfort food. It's in our nature to want to hibernate and stuff our faces with glutinous creations. However, that doesn't mean that the Autumn comfort foods we eat need to be unhealthy! The following recipes are perfect Autumn comfort food, and very nutritious.
Autumn Comfort Food Recipes
Pumpkin, Carrot and Coriander Soup
 You'll need:
 4 carrots.
1 pumpkin.
Fresh coriander.
2 brown onions.
2 cloves of garlic.
Chilli peppers (make as hot or as mild as you like).
0% fat Greek yoghurt.
Olive oil.
Sea salt.
Black pepper.
Reduced salt Bouillon.
 Directions
Start by chopping up your onions, garlic, and chilli. Sweat them out on a medium heat in a large pan using a splash of your oil. Don't let them colour.
Chop up your pumpkin and your carrots. Try to get as much of the pumpkin flesh out as you can. Place in the pan with your other ingredients for 5 minutes.
Boil the kettle and add 3-4 cups of Bouillon to the mix, following the pack instructions.
Allow your vegetables to soften in the water for 20-30 minutes.
When soft, blend your soup together with a quality hand blender. Be careful – it's hot! Add as much or as little of the fresh coriander as you like and blend again.
To serve, swirl a teaspoon of your Greek yoghurt in the centre, and sprinkle with a few whole coriander leaves.
 While your vegetables are softening, you can also toast the seeds of the pumpkin in the oven. Drizzle with olive oil, sprinkle with sea salt, and toast for about 20 minutes until crunchy. You can sprinkle these over your soup or have them as a snack! There are plenty of variations to this soup you could try too.
Cheesy Autumn Mushrooms
I am a sucker for appetizers, and love mushrooms.  The Gorgonzola and walnuts make these feel extra special.  The perfect autumn comfort food!

Greta
Yields 4
Cheesy Stuffed Mushrooms
These mushrooms are stuffed with walnuts and blue cheese, and are accented by thyme. These are perfectly decadent.
5 minPrep Time
10 minCook Time
15 minTotal Time
Ingredients
4 large mushrooms for stuffing. Baby portobellas are great for this.
1 oz crumbled up blue cheese. My favourite is gorgonzola.
An ounce or so of chopped, toasted walnuts.
Rocket leaves. Also known as arugula.
A small amount of butter.
Thyme.
Instructions
Preheat your oven to 400 degrees F and arrange your mushrooms on a cooking sheet.
Sprinkle your cheese, nuts, thyme, and a small amount of butter among the mushrooms.
Put these in the oven for 10 minutes, or until your cheese has gone soft and melty. The mushrooms should be soft too. Serve on top of a bed of rocket leaves.
7.8.1.2
15
https://www.gretasday.com/three-fabulous-autumn-comfort-food-recipes/
If you need help with this recipe there's plenty in online cooking communities, such as the official Thermomix forum. The recipe is pretty straight forward though!
Roasted Autumn Vegetables with Lancaster Cheese
Cheesy, hot, freshly roasted vegetables straight from the oven.  What's not to like?
You'll need:
 4 oz of Lancashire cheese. If you can't find Lancashire cheese, cheddar is a good substitute.
1 big butternut squash.
1 red onion.
Olive oil.
Fresh sage.
1 large zucchini.
Balsamic vinegar.
 Directions
Heat your oven to 400 degrees F. Chop up your squash and remove all of the seeds. Smaller pieces are easier to remove the flesh.
Cut your onion into wedges, then sprinkle these in a roasting pan along with your squash pieces. Drizzle over about 5 tablespoons of oil and give them a good toss to coat evenly. Chop up your sage and add some to taste.
Roast this for 20 minutes, stirring after 10 minutes. While this is going on, slice your zucchini into thick pieces and use 1 tablespoon of oil to coat. Place your zucchini pieces on the flat base of the pan and season them for the last 10 minutes, or until vegetables are a nice consistency.
Take out your pan, sprinkle with your vinegar, and add your Lancashire cheese. Allow cheese to melt for a moment then serve.
Recipes like these Autumn comfort foods make Autumn a fantastic time of year!
photo credit: tehchix0r  rockYOface leeleblanc otromira