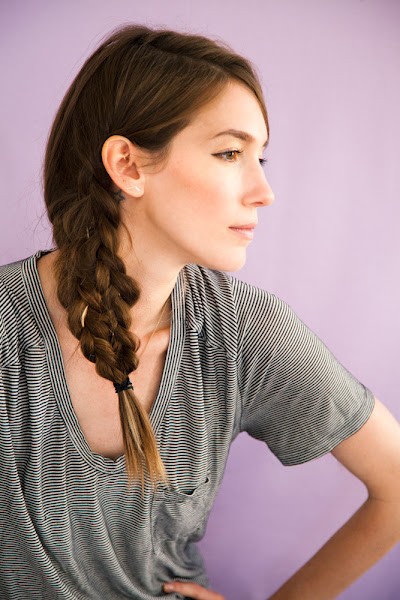 {via}
Just like it's important to take vitamins for your health, it's important to use a leave –
in conditioner for your hair, which can be used as a natural vitamin for your tresses.
When it's cold outside the dry air tends to strip your hair of its moisture, so it's vital to
revitalize your hair with nutrients that will keep it silky and smooth. Just like vitamins help our bodies recover and also help your hair as well, a leave-in conditioner is your hair's vitamin because it replenishes, protects, and helps your hair grow.
Why is the Winter Harsh on your Hair?
During the winter time your hair is susceptible to breakage and it easily becomes dried out, especially if you live in a climate where it snows or rains a lot. Moist climates are better for your hair because there is more moisture in the air. However, don't confuse snowy climates for being a moist climate. Moist climates that are great for your hair are in places like Southern California and Florida, where it may make your hair frizzy because you're by the water but at least it isn't getting dried out by a cold and frigid climate.
What Brands Should You Consider?
If you're wondering what leave-in conditioners to invest in, Bumble and bumble makes a great line of stylist-inspired products. They especially make a great leave-in conditioner that's versatile and moisturizing. Use it as a detangler so that it will be easy to brush out your hair after getting out of the shower and also use it to fight frizz. This hair product does a great job at protecting your tresses while feeding it with nutrients that keep it strong and healthy all winter long.
Tigi's leave-in conditioner is yet another great product that also detangles and defrizzes your tresses. The benefit of this product is that it is light weight, so if you need to reapply it later in the evening before heading out on a weekend it won't make your hair look greasy or oily. It's a great product that balances your hair's texture while protecting it from the sun and dry air outdoors. It's also great for a variety of hair types and like most leave-in conditioners, is a great agent at providing protection for your hair.
Use a Leave-In Conditioner as Your Hair's Daily Vitamin
Remember to use a leave-in conditioner regularly because it will protect your hair
throughout the colder seasons. Stay on top of caring for your hair and you'll prevent split ends and damaged hair. If you do damage your hair during the cold seasons don't fret – a leave-in conditioner is also great at repairing your hair and providing enough moisture to repair your locks. Treat a leave-in conditioner like your hair's must-needed vitamin and your tresses will look fabulous every single season.