I still remember the first time I ever made jam.  My mom is a little crunchy-granola.  Okay, she's really pretty crunchy-granola.  One of my favorite memories from my early childhood is making strawberry jam with my mom.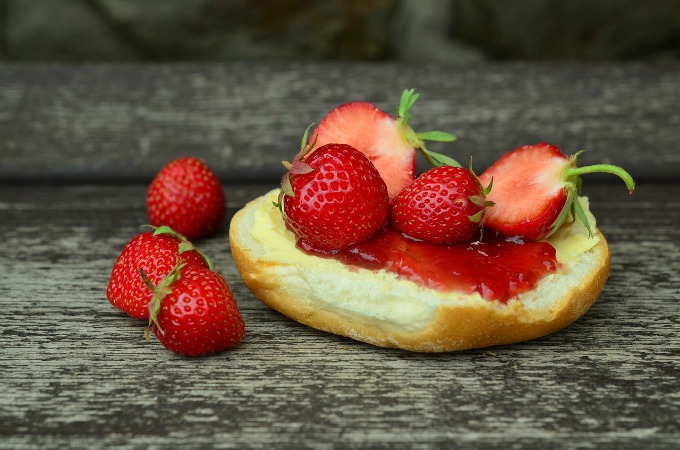 We made Strawberry jam because it was my favorite.  She doesn't even like strawberries.  Can you believe it?  I still struggle with that, even after knowing her for 29 years.
Here are a few really tasty looking recipes from around the web. Jam is best when made with fresh strawberries, but you can use frozen ones, too. Half the work is already done when you use frozen berries, and I'm all about easy.
Easy Strawberry Jam from Rumbly in my Tumbly. – Quick, easy, what's not to like.  Keeps for about two weeks.
Strawberry Jam from the Queen herself, Ms Martha Stewart.  – You know it's got to be good.


Strawberry Jam without Pectin or Refined Sugar – If you're planning on actually canning your jam, this is a great post to read.  There's a ton of canning info, plus a jam recipe.
Strawberry Freezer Jam – Make jam and keep it in your freezer, until you're ready to eat it.  Personally, I've never had enough freezer space to do this. But maybe you have some extra room in your deep freeze.
Strawberry Orange Jam – I love strawberries.  I love the flavor of orange.  This could be a real winner in my house!!
Making jam seems really intimidating, but after a couple times, it's a lot easier. Once you start making your own jam, you'll never want to eat store bought again.
Do you have a great recipe for strawberry jam?  Or something else?  Let me know in the comments so I can check it out!