Sometimes, kids can be the most difficult people on your list. They're very explicit, very specific, and aren't afraid to tell you if they hate your gift. Don't be that person. While you may not be able to find the right colored Fingerling, you can totally get the kids something that they'll enjoy. And probably long after the fad toy has been forgotten about.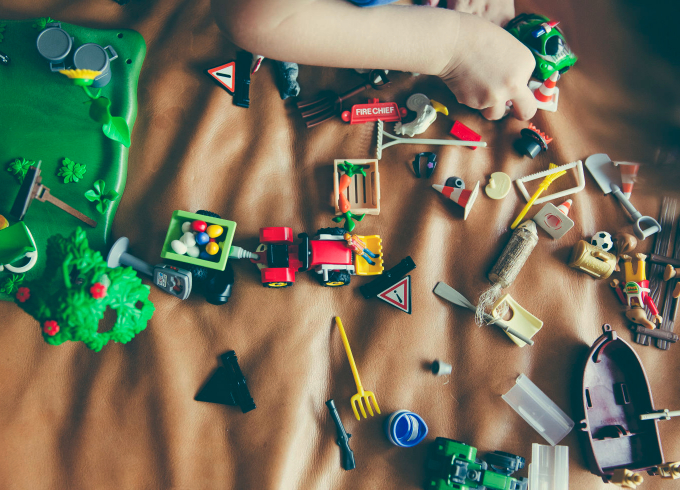 This list of gift ideas for kids is divided into two parts. Part of it is fun toys and part of it has a STEAM/STEM slant. All of the items are awesome, though.
Awesome Gift Ideas for Kids
Editorial samples or payment may have been provided. Links may be affiliate links, and we may make a small commission if you purchase through them.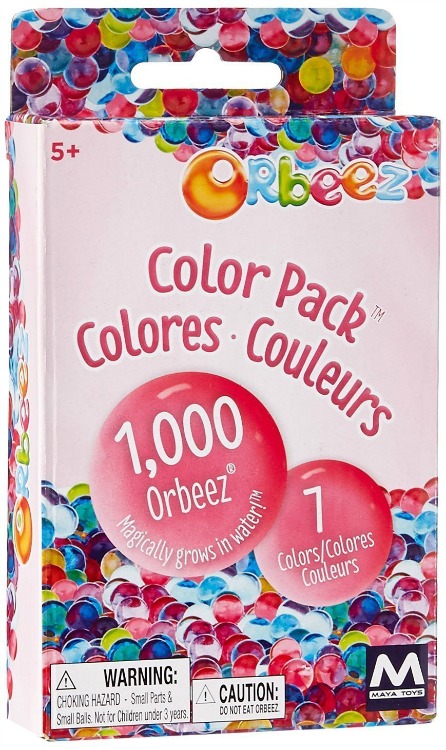 Orbeez
I'm pretty sure everyone's seen Orbeez. They're only one of the hottest things out there. They are EVERYWHERE. What are Orbeez? Orbeez are those little plastic or silicone things that absorb water and turn into squishy little balls. One caveat – they do need to be contained.
Cutie Stix Cut & Create Station
Polymer clay has been around for a long time, but it's always been a little difficult to use. While people make it look easy, it's not! Cutie Stix are the premade canes of polymer clay, and the Cut & Create Station helps you cut the canes into even sized pieces with no distortions. It also has a corer, to poke holes in the canes. This means you can make the items into jewelry. Add a couple of the refills and some easy jewelry findings, and prepare or hours of entertainment.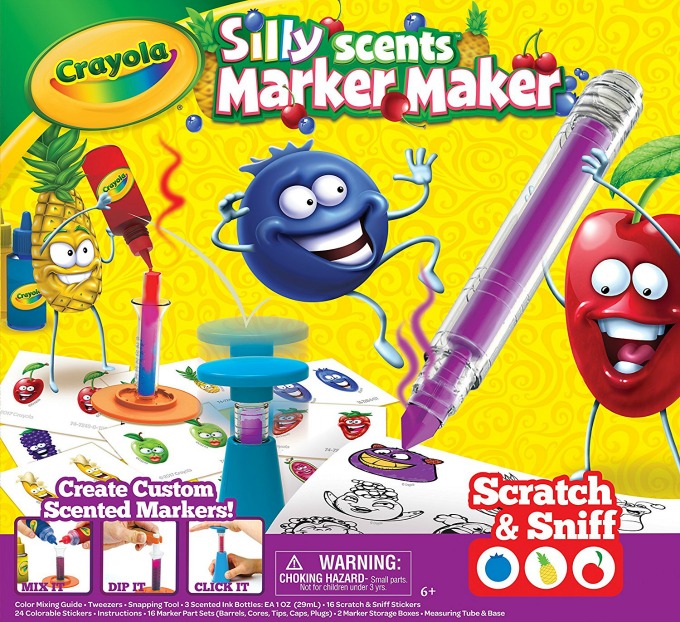 Crayola Silly Scents Marker Maker
When I was a kid, most of Crayola's items were markers and crayons. Nowadays, they have all kinds of awesome kits to make your own things – like make your own markers or crayons. The Silly Scents Marker Maker comes with the marker cases, tips, and inserts, as well as scented inks. Kids can make their own crazy combinations, or use the easy to follow guide that's included. So fun!
eFlex Digital Microscope
Kids love science. It's almost a universal fact. Embrace that love of learning with this affordable digital microscope. It has a flexible neck, and is powered by your phone. Not only that, but you can take photos with the microscope. WHOA! Check out all kinds of things around the house, and snap a pic. Where was this when I was a kid? Heck…I may be using it non-stop as an adult.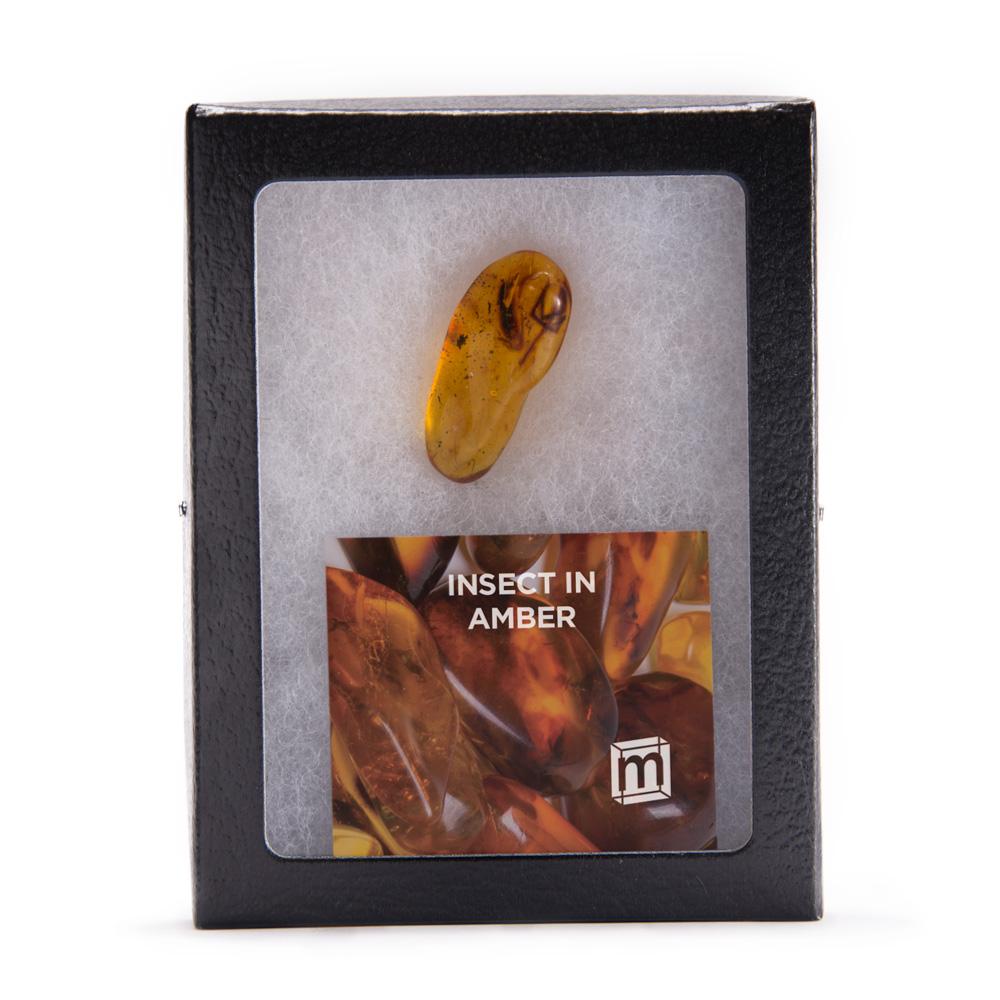 Amber Specimen
Kids love bugs. I swear, it's true. What's better than a genuine amber specimen that has a real bug in it? Pair this with the microscope above, and get a real 1-2 punch for a science-y kid.
Lego Sets
Who doesn't love Lego? Let's be honest. I know that it was a huge part of my childhood, and I know more than a few adults who are still obsessed. We're not mentioning any names, to help protect the guilty. You can build, connect, and let your imagination go wild. Lego has themed sets, or random brick sets. Get a couple of each, and watch their imaginations run wild.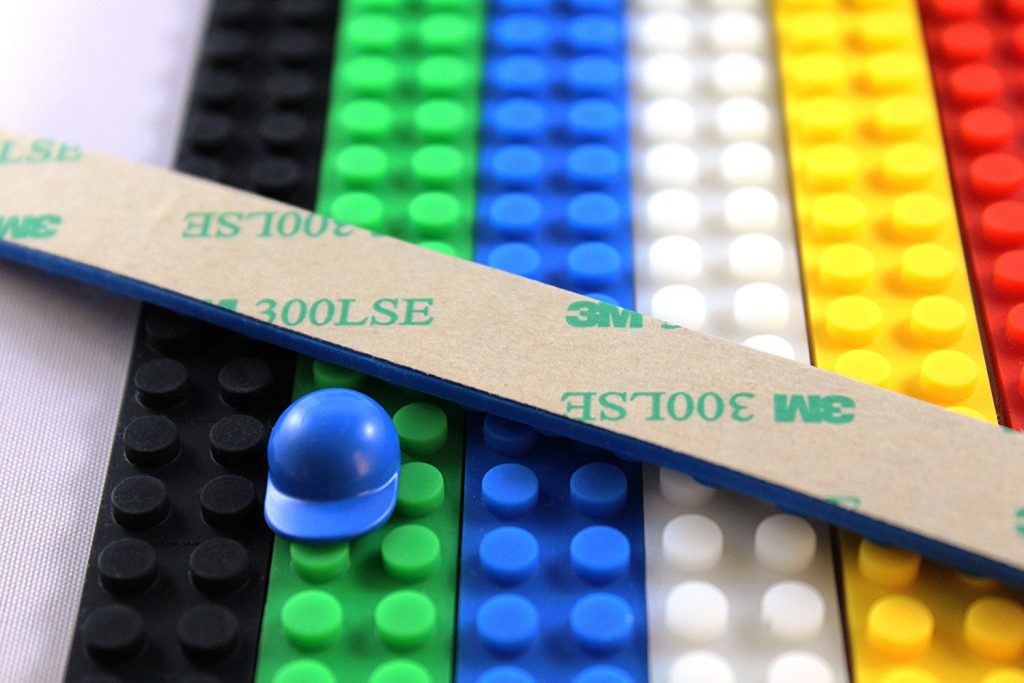 Building Block Tape
We all remember our favorite building blocks. Not just the wood ones, but the ones that actually snap together, and we could build really cool stuff. Well, this Building Block Tape allows you to build stuff all over the place. Put tape down a leg of a table, and you can attach building blocks to that now. It's sticky, flexible, washable, and comes in a set of 6 colors. Compatible with Lego and Brixo, too.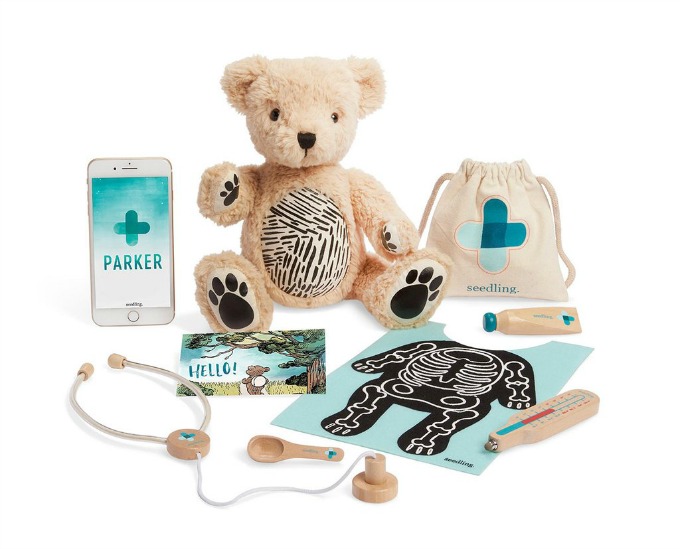 Parker the Augmented Reality Bear
Most people have a fond memory of their first stuffed animal that they really loved. Mine was a teddy bear that played music. Why not have the next generation's favorite be Parker? Parker is 100% plush and soft, yet totally interactive. He doesn't need batteries, doesn't have a camera or electronics built in, or anything like that. Just an app that he (she?) is compatible with. Download the app, and your child can play with Parker in various ways. You can take care of Parker, and as you do so, he feels better, and his happiness grows. The more you play and care for Parker, the more features that unlock.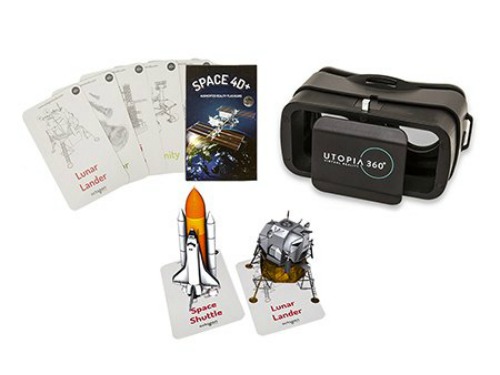 Utopia 4D Space Exploration Virtual Reality Set
Space is the final frontier, and something that kids of all ages love. Indulge this passion with the 4D Space Exploration set. It's a set of flash cards on steroids that pair with VR goggles to bring the solar system to life. How cool is that?!?! They also have other sets like dinosaurs and zoo animals. It's reasonably priced, too, at $40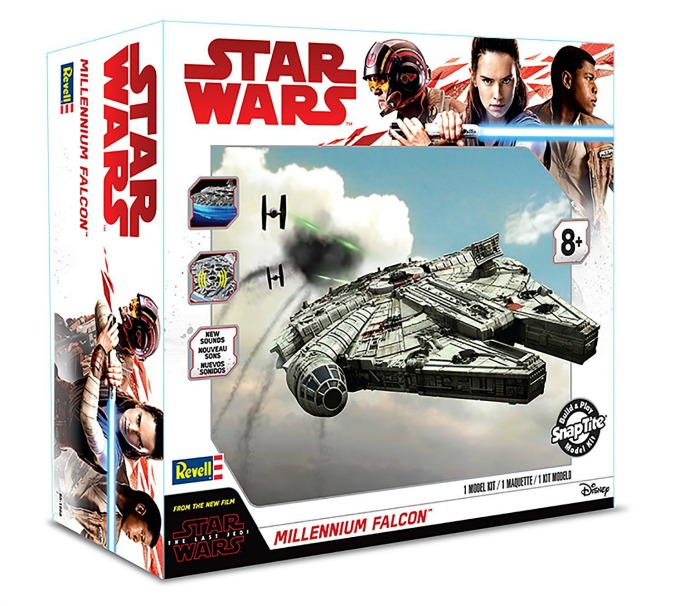 Revell Star Wars Models
Revell has done it again. They've released their newest line of Star Wars models that you can put together, just in time for the next movie's release. Models include things like the AT-M6 Walker and resistance A Wing Fighter. These are designed for kids ages 8 and up, and I'd probably say they're better for the older kids, and…erm…adults. At least I know a bunch of adults that are super excited for these. $20 each.
Hopefully, you can find a great gift idea for just about any kid that's on your list.