First impressions are so important, and your house is no different. That's why so many people put so much effort into curb appeal, or making the front of their home look stunning. Who doesn't want to have the best looking house on the street! Why wouldn't you? It's also crucial if you're selling your property. A real estate agent once told me that buyers make a decision within eight seconds of seeing a property. That means an ugly front yard could cost you the sale!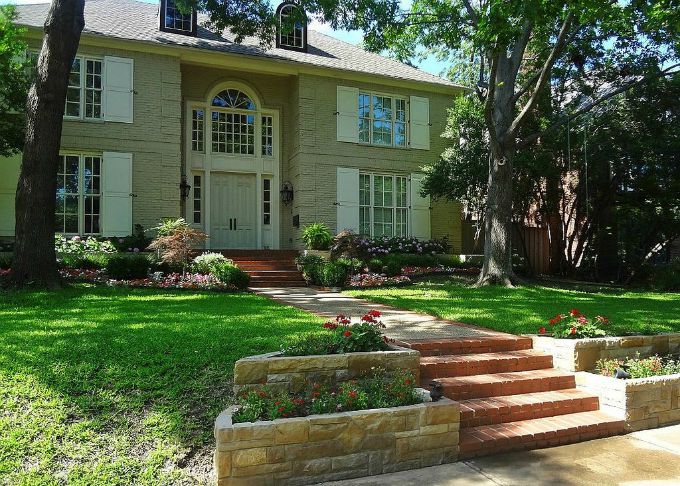 When I owned my own home, I spent a lot of time tweaking my front yard. I like to think it was beautiful, and helped to add to the 30%-ish profit I made. I just wish someone had given me some advice on how to improve your curb appeal when I was getting started. So, that's what this post it all about. Helping you improve your curb appeal.
The experts call it 'curb appeal', and it's all about making an impression with the front aspect. When you write it all down in a list, it doesn't seem so bad. In fact, you could set aside a weekend and try one of these tips next week!
Easy Ways to Improve Your Curb Appeal
Landscaping
If you're lucky enough to have a small lawn or garden area, take good care of it. You're one of the homeowners that has the privilege of fresh grass! Use your lawn mower to keep it trim and tidy, especially during the summer. You should finish the edges with a weed whacker and make sure you pull up any weeds. One great way to improve your curb appeal is flowers. In my front yard, I planted a row of rose bushes to provide a clean border. It injected loads of colour, and gives the front yard some character and personality. It also helped to give my house some privacy from the street.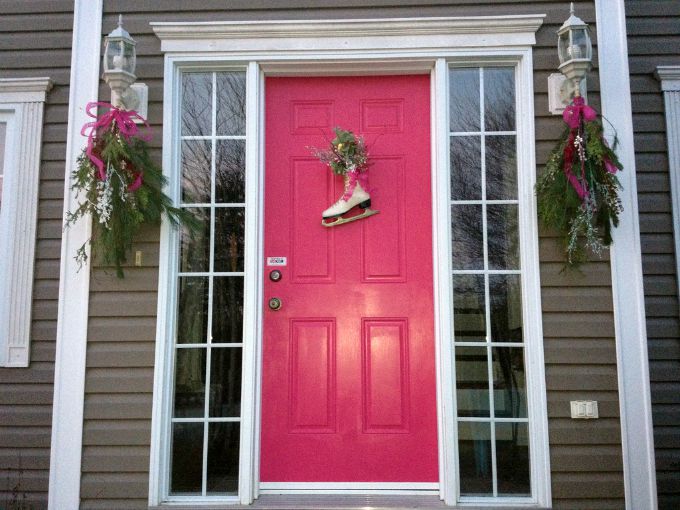 Paint doors and windows
Many times, your doors and windows have wooden frames, just like many properties. They look great, but unfortunately, they do tend to look worn quite quickly. These frames and sashings take a beating from the weather and the paint easily starts to chip off. Once a year or so, set aside a weekend and tidy all the paintwork up. A simple white colour around the windows makes them look brand new! If you're a little more daring, you can go for a fun accent color that will really improve your curb appeal.
For the door, choose something bold. A lot of homeowners have gone with a deep red colour, but there's a house in my neighborhood that has a glossy sunshine yellow door. It totally sets the house apart and gives it a happy disposition right away. A brightly colored door gives the house a central focal point, and makes a strong statement. Most importantly, it keeps things looking brand new.
Details and decorations
A friend of mine is an interior designer and she swears by one simple rule. The devil is in the details. You can make all the big changes you want, but the true mark of quality is getting the details right. Failing to do this will leave everything feeling a little underwhelming. When it comes to the outside of the property, that means any number of things. It means tasteful hanging baskets by the door. It's a line of pebbles to separate the path from the lawn. It's a stylish mailbox and hanging lanterns. Each of these small aspects pulls the entire design together and really improves your curb appeal.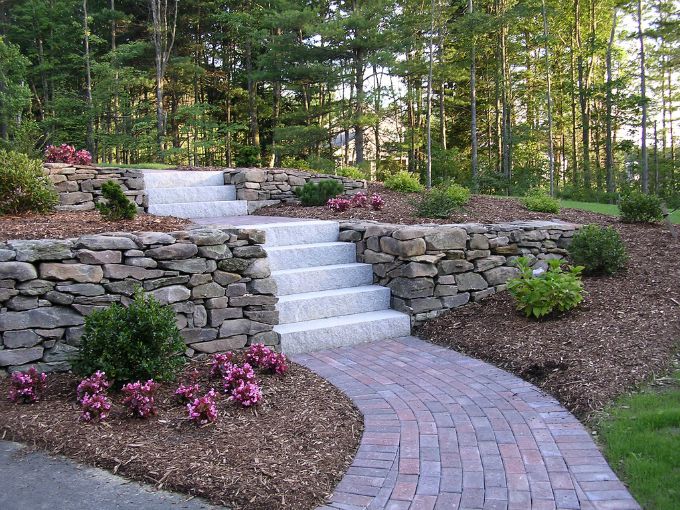 Tend to the walkways
The driveway and the paths have a tendency to deteriorate quickly. The same goes for patios. The weather beats them down, and dirt builds up unnoticed. We rarely pay much attention to these concrete slabs, so they lose their impact. You'll find that tidying them up makes a significant difference. Start by hosing them down with a power-washer. You'll loosen the dirt and bring back the bright clean shine. Then get rid of all the weeds that grow in the cracks. One way to improve your curb appeal would be to stain the driveway or patio with a concrete stain. If they're really beat up, and you're up for the challenge, try replacing them with new paving slabs entirely. There's a lot of heavy lifting, but it's worth it in the end!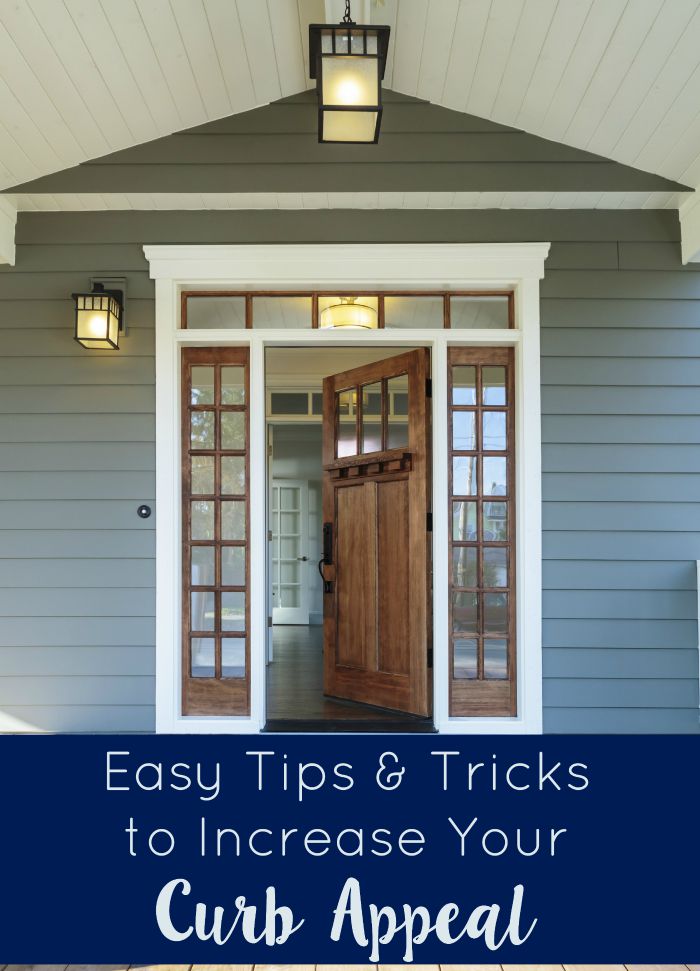 Lighting
You might not think that lighting matters in the front yard, but it really is one of the best ways to improve your curb appeal. Who wants to wander around in the dark in front of their house? I added a variety of different light sources at my house and it changed the whole ambiance. First I installed a security light by the garage door, more out of function than style. It added an element of safety, and convenience, to the home. My house had a large covered porch, so next up was porch lights to improve the curb appeal. This also provided a lovely glow to the front of the property. From afar, it gave the house a much nicer feel. I then made lanterns from mason jars and lined them along the pathway for a special touch on special occasions. You can also use fairy lights or spotlights to suit your house.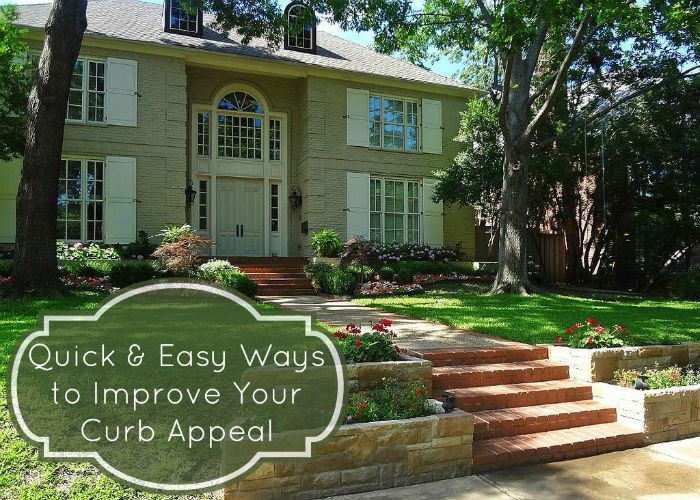 As you can see, all the tricks and tips here are nice and easy ways to improve your curb appeal! Pick one and get started this weekend. You'll make a big difference, and you'll add value to your home. It's a win-win situation!
What are your favorite tips or tricks to improving your curb appeal? Let us know in the comments!
photo credit: The new front walkway via photopin (license)