There are certain styles of shoes every girl should have. Of course there's the black pump, a good athletic shoe, casual sandals – like flip flops, nice sandals and a pair of clogs. But there's others, too!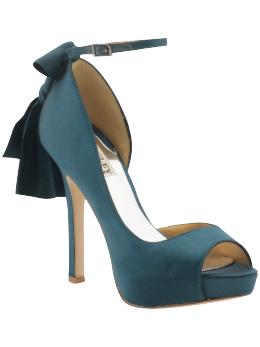 Stilettos
Every girl needs a pair of super sexy stiletttos.  These Badgley Mischka shoes add a fun pop of color, but are still fairly neutral in both color and style.  A fantastic secondary basic.
Mules
Mules are a great alternative to boots or clogs.   Great with jeans and a fun pair of socks on cold days or  casual skirts.  Born has several cute styles in their line.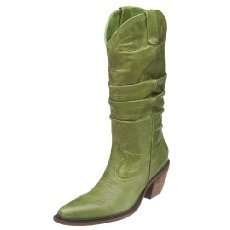 Boots
Where do we even start with boots?  Cowboy boots, motorcycle boots, riding boots, booties, the list goes on and on.  Madden Girl Boots has many of the styles covered, but these are one of my favorites.  Western styling with a bit of city styling.  Cute with skirts, leggings, jeans, even cutoffs in the summer.
Storage
You can keep your shoes on the floor in your closet, but soon you run out of room.  You can get one of those plastic over the door shoe organizers, but…really?  C'mon.  No.  Your shoes deserve a fantastic place to hang out!  Some place like a wonderful shoe cabinet!  This one almost looks like a wine cabinet.  There's a style to fit every decor from huge glass cases to small stackable units. Plus, a shoe cabinet keeps shoes neat and organized.