Quick and Easy Peeps cupcakes were inspired by a care package of products.  Opinions are our own.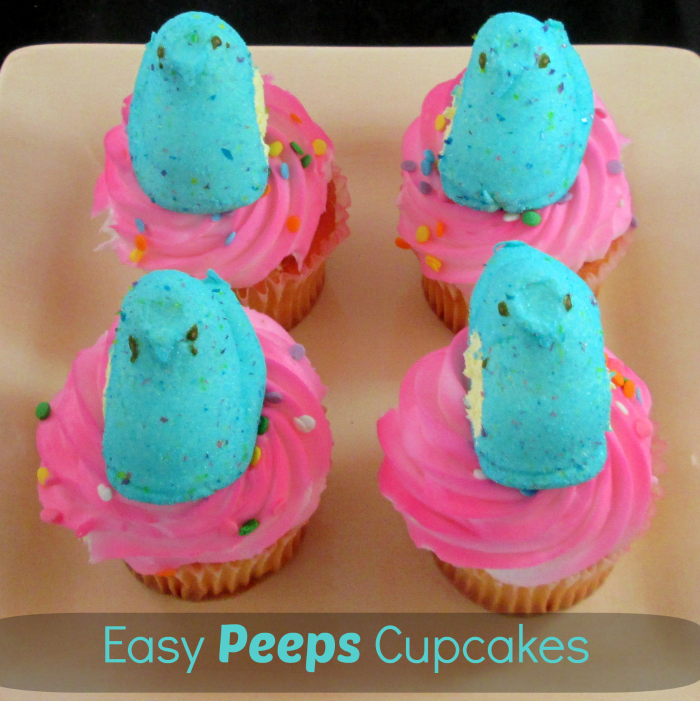 There are a few surefire tell-tale signs of Easter.  For me, the appearance of Peeps, the little marshmallow chicks are one of the signs that Easter is on the way.
Peeps are one of those multi-purpose candies.  They satisfy your sweet tooth, but they're so darn decorative, too.  You know those times that you're supposed to bring something to an event, and you have these grand plans to make something amazing?  But then life gets in the way and you run out of time, but everyone is expecting something special?  No?  Me either.  *wink wink*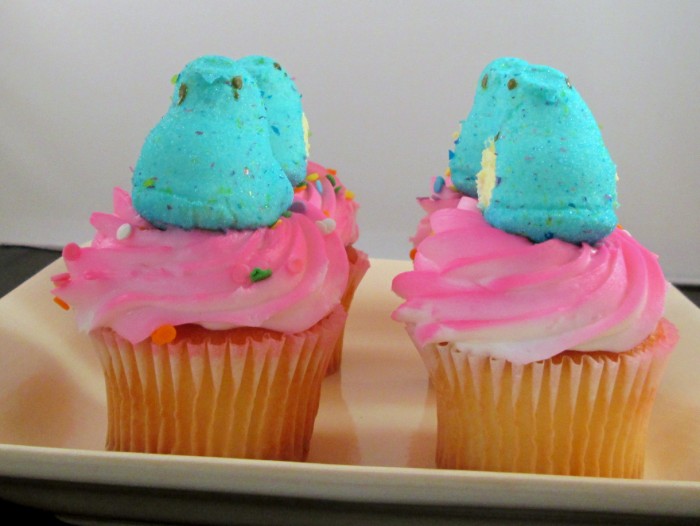 I was supposed to make something for a small gathering.  Well, life, as it does, sort of waylaid my plans of a grand project.  However, I recently discovered that my local grocery store has these cupcakes that not only look cute, they taste good too.  So you know what I did?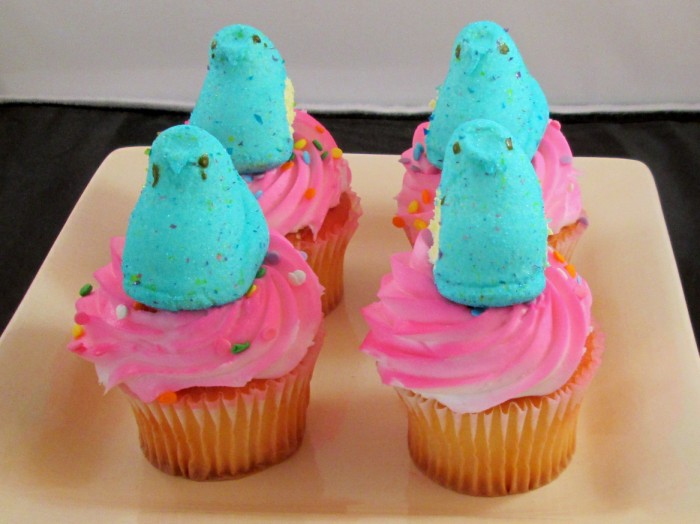 I made Peeps Cupcakes that are perfect for Easter.  I bought a dozen, and decorated them with the super cute Peeps.  They're perfectly festive, and kind of adorable.  I thought that the teal Party Cake Peeps went perfectly with the bright pink icing.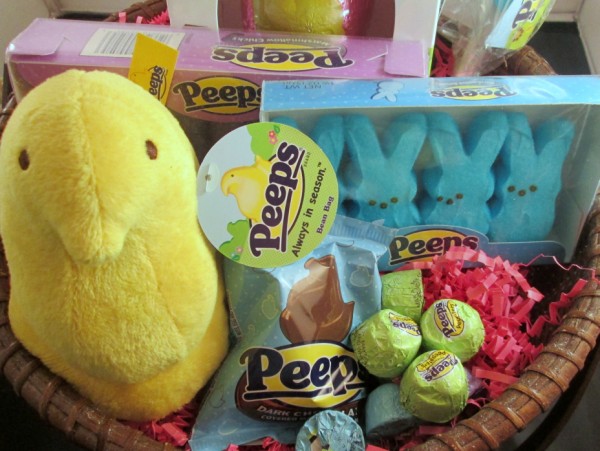 That's not the extent of the Peeps line, though.  Oh no.  We're all familiar with the marshmallow chicks and bunnies.  Did you know they now have chocolate flavored marshmallows?  Or the iconic Peeps chicks that are dipped in chocolate? I am going to admit something – I think I may be addicted to the Peepsters.  Peepsters are a dark chocolate shell filled with marshmallow crème.  So good  Soo very good.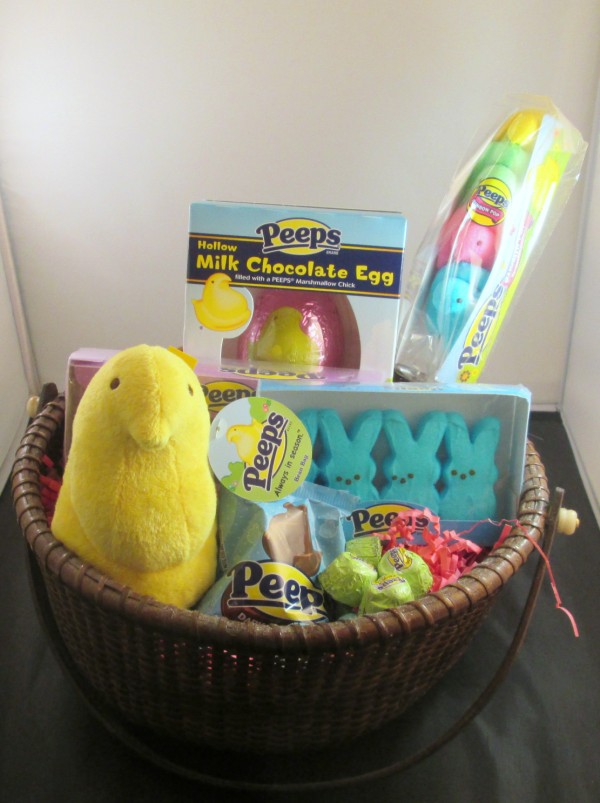 How cute is this Easter basket, filled with fun Peeps products?  There's a hollow chocolate egg with a Peep in it, some bunny Peeps, chick Peeps, a chocolate covered Peep,  and some of the Peepsters.  The Piece de Resistance may be the Peep plush.  How cute is this chick?  A special someone is going to love this basket.