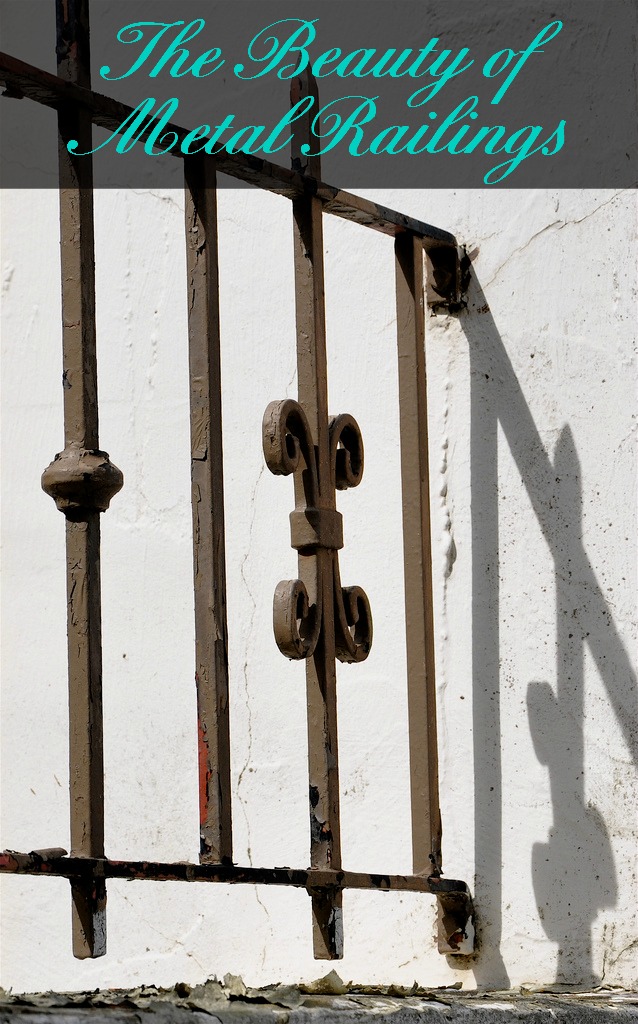 Nearly every staircase needs a handrail. These fittings may be ubiquitous, but despite how common they are they're also a great way to make a statement. Whether you have a small set of garden steps or a grand indoor staircase, the right handrail is the perfect finishing touch. Keep reading to learn more about the advantages of metal handrails.
Reasons to choose Metal Handrails
Reasons for Railing
Handrails have been around since the days of ancient Babylon, which isn't surprising because there are many reasons that a railing might be necessary. One of the biggest ones is safety—if a staircase doesn't have a wall on one or both sides, then a handrail prevents people from accidentally falling off. A railing can also prove helpful to people climbing the staircase by giving them something to grip. In fact, various regulations and building codes will sometimes mandate metal handrails to assist those with disabilities; this is especially true for commercial buildings.
Aesthetic Appeal
Another advantage of metal handrails is that it can greatly add to the beauty of a staircase. While some handrails are simple industrial bars, a railing can add a graceful, dramatic, or elegant touch to the building. In fact, sometimes railings aren't used on stairs at all and are placed only for their beauty, usually as architectural elements or simple barriers.
Wrought Iron
One of the oldest and most popular forms of railing is wrought iron handrails. These intricate scrollwork, floral, or geometric designs are commonly seen in old-world architecture and have a timeless appeal. Wrought iron is also popular because of its durability; the graceful patterns are a contrast to the tough material.
Other Metals
Handrails can also come in other materials such as wood, but nothing beats the strength and flexibility of metal handrails. Railing can also be made in aluminum, which shines brighter, is lighter than iron, and resists corrosion. Some parts can be made out of steel, and occasionally metal handrails will mix different types of metal.
Handrail Mounting
There are many different parts involved in a handrail. Of course, there's the rail itself, where people hold on as they climb the stairs. But that rail has to be supported somehow. One common choice is to mount the rail on short supports directly attached to the wall. Unfortunately, this only works if the stairs are up against a wall, which may not always be the case.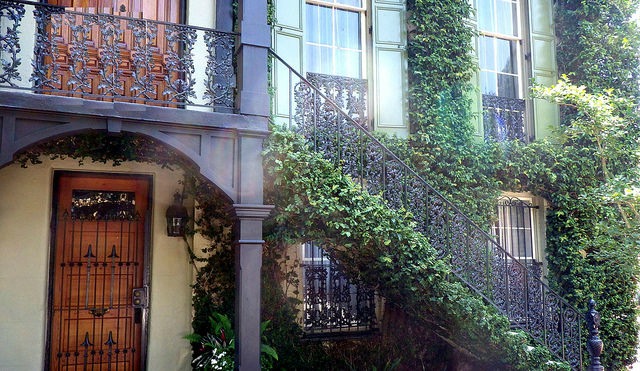 Bars and Balusters
Another option is to create a balustrade. This is a series of upright bars or posts that have the rail running along the top. The posts are called balusters, and they come in all shapes and sizes—ranging from ornate scrolls to simple bars. The balusters might all be the same, or they can be mixed and matched to create an interesting pattern.
Finishing Off
The end of the railing is also important. On a balustrade, the ending may sometimes consist of a larger post capped with a finial—a small point or rounded projection placed on top. Another option is to get a decorative end piece that curves back on itself, elegantly finishing off the railing.
Metal handrails aren't just important for safety. The aesthetic appeal matters too, and there are a lot of options to choose from. Whether you want a useful aluminum railing or an ornate wrought iron balustrade, metal handrails are a great addition to any staircase.