The holidays are upon us once again, and you know what that means. It's time for our famous Holiday Gift Guide for 2021!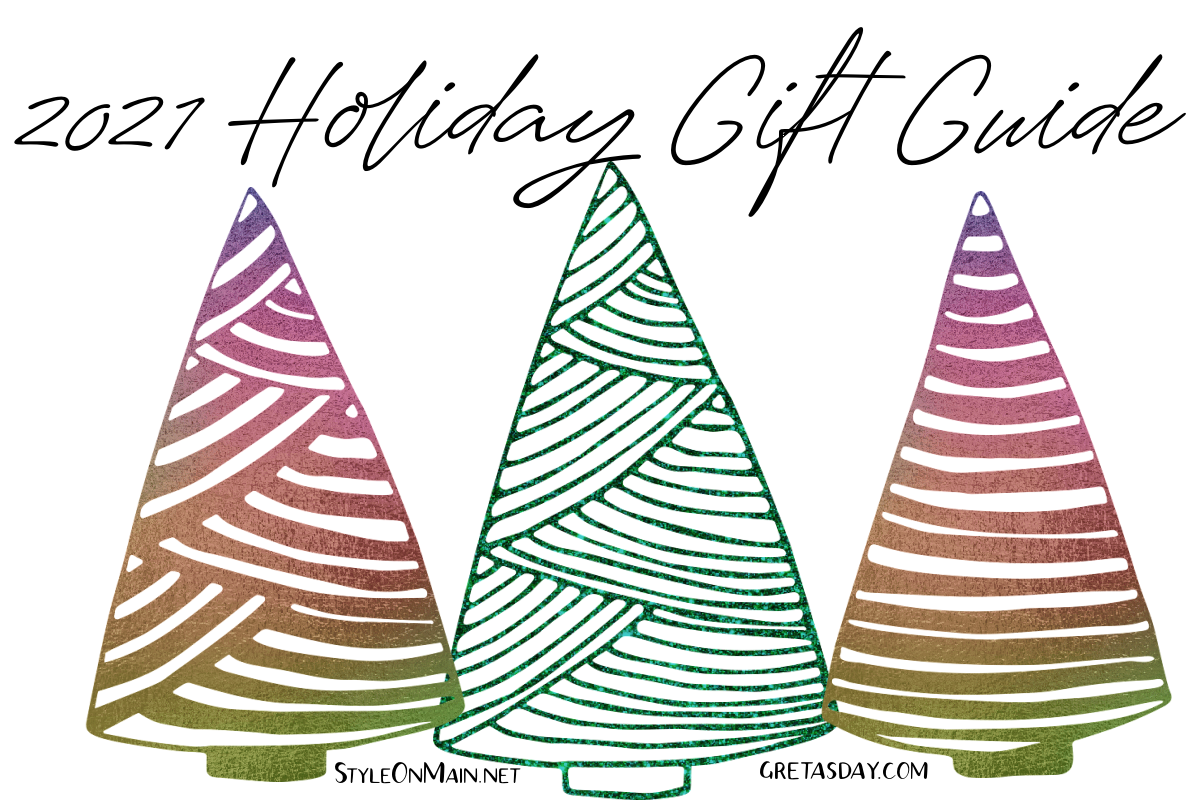 We have gathered up some of our favorite finds for everyone on your list. Check back often, as we'll be regularly updating this list of great gift ideas.
Gifts for Women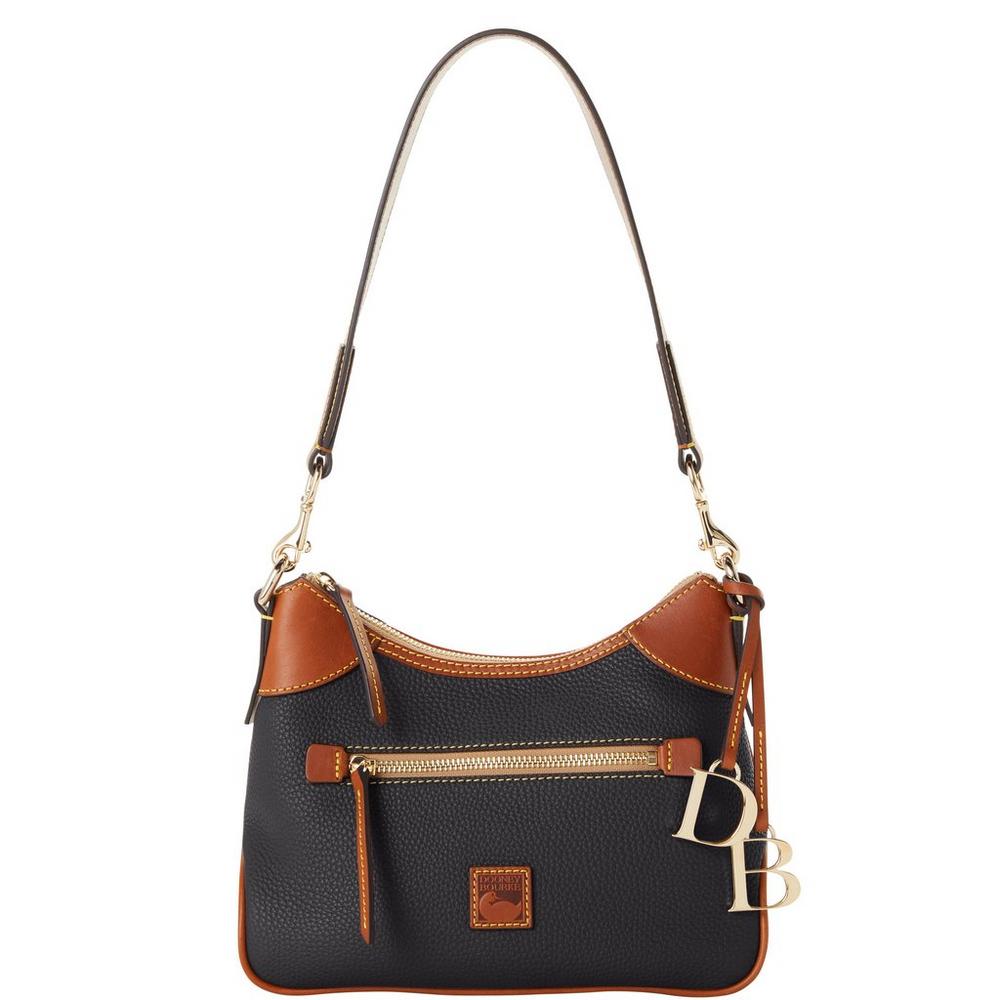 Dooney & Bourke Pebble Grain Small Hobo Bag
Dooney and Bourke is one of those names that's synonymous with quality and elegance. The Pebble Grain Small Hobo Bag makes a perfect gift for all ages. Whether it's a gift of their first Dooney, or adding another to their vast collection, this bag is a perfect size for those that like a smaller bag. It has plenty of room for your essentials without feeling like you're dragging your life around with you. Plus, Hobo bags are one of the next major handbag and purse trends. You heard it here first!
Girls Like You DIY Manicure Kit
During the last year and a half or so, doing your own nails became totally trendy. Even my friends that didn't own a bottle of nail polish got into mastering the art of the manicure. Girls Like You is a mother-daughter team that has created a manicure kit that has everything you need to have perfect DIY nails. Their kit comes with the nail implements you need, several colors of nail polish, and even their own nail friendly polish remover. Pair this with GLU's easy step by step instructions, and you have practically fail proof nails that you can be proud to say you did yourself.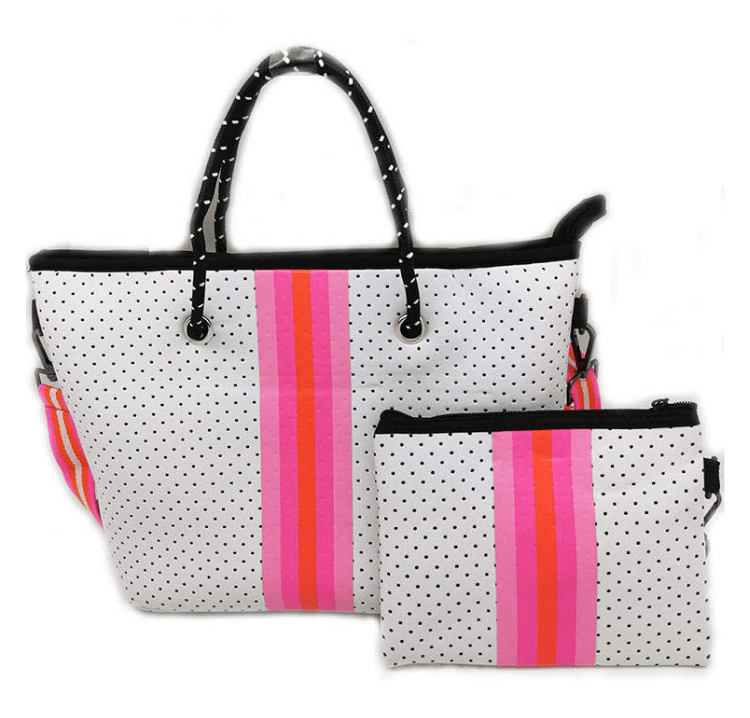 The Vicky Bag by Happy Elsie
This bag is so fun, and great for a change of pace. The playful Vicky bag comes with a matching pouch that can be used as a makeup bag – or as it's own wristlet, crossbody, or even a belt bag. How fun is that? Even better, the included strap allows you to wear Vicky as a crossbody bag or shoulder bag, too. The neoprene fabric makes cleanup a breeze, and it's really lightweight. Not digging the white and pink? No worries! Happy Elsie makes The Vicky in a ton of colorways, including a cool camo print.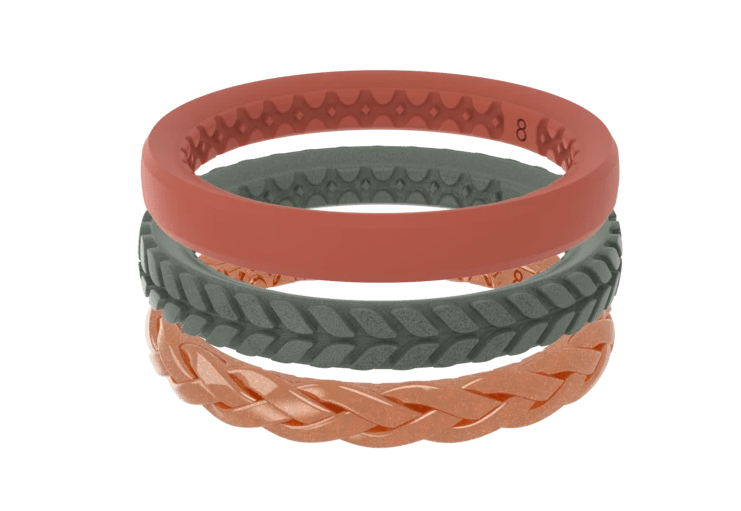 Groove Life Rings
Sometimes you don't want to wear your fancy wedding rings, for whatever reason. Maybe you're going to the gym, or the pool, or you have a job that includes a lot of manual labor or handwashing. Whatever the reason, Groove Life has you covered with their stackable silicone band rings. They come in a myriad of on-trend colors and styles that are sure to fit anyone's style. Plus, there's a wide range of sizes, so even if you have sausage fingers like I do, there's a ring to fit you.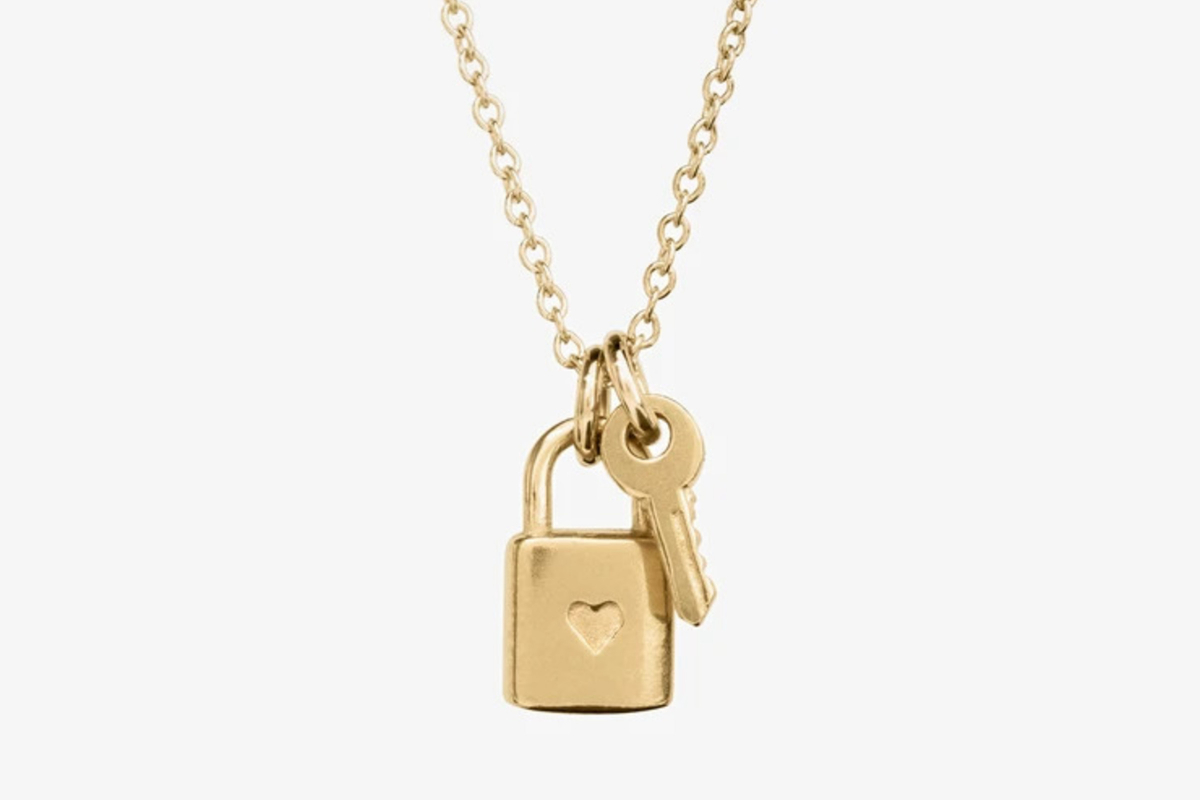 Resera Unlocked Necklace
If you're looking for dainty jewelry that's right on trend, check out Resera. Their pieces all have a story behind them, and the Unlocked necklace is no different. The delicate padlock comes with one key, but you can add more as needed. The necklace was designed with Lauren Akins, and with a portion of proceeds benefitting their Love One charity, you can look good and do good at the same time.
Wrapped in Leather Wallet
The search for the perfect wallet seems to be a never ending hunt. We have a new contender with the Wrapped in Leather wallet from Groovy Girl Gifts. Made from Full Grain leather that was raised and processed in the US by American leather artisans, this wallet is American made from start to finish. There's plenty of space for credit and debit cards, a checkbook, and cash. The packaging it comes in is stunning as well. You can also get it monogrammed with your initials or name. It's a shining example of rustic elegance.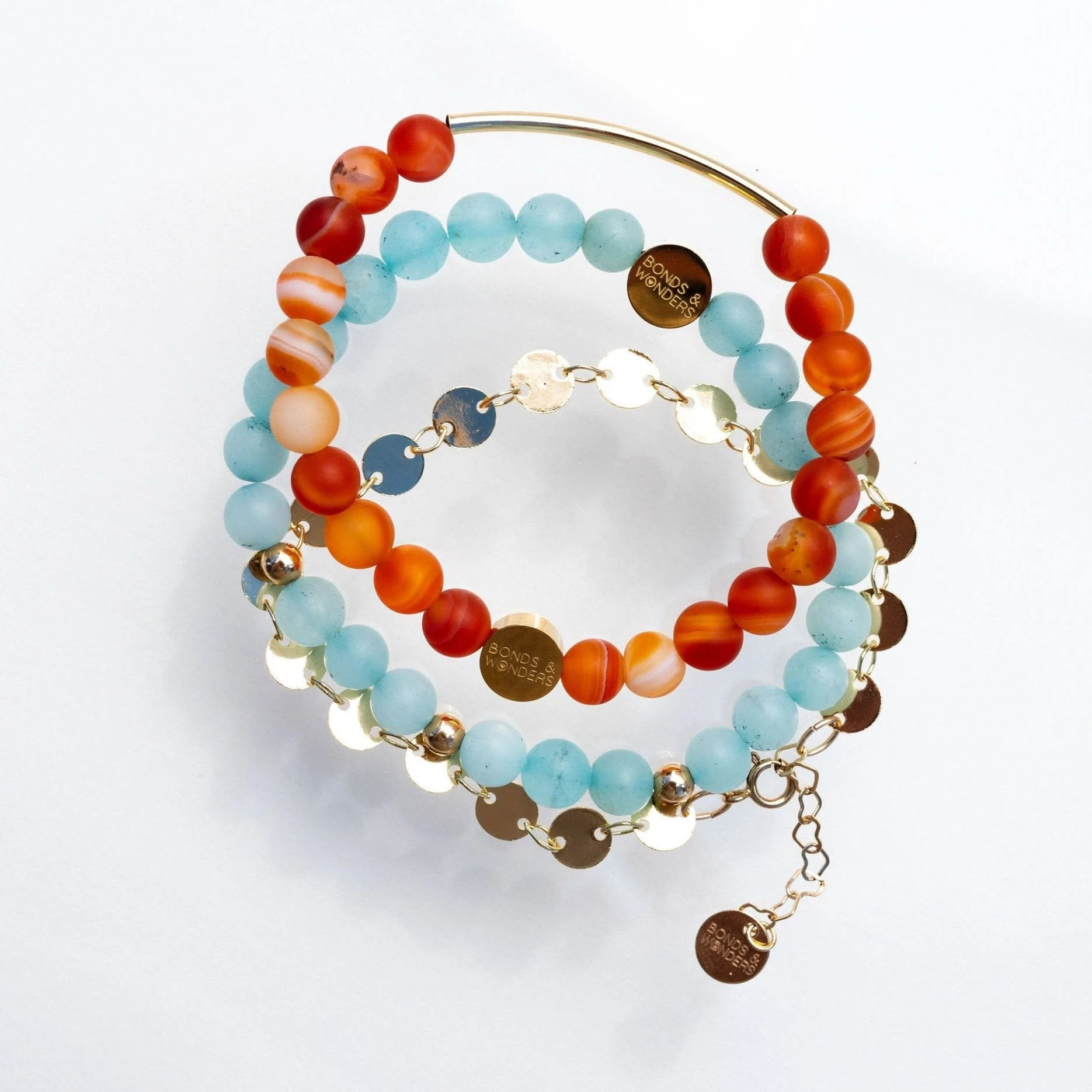 Bonds & Wonders Coretta Stack Bracelet Set
Bonds & Wonders is a handmade jewelry company with a modern aesthetic. One of their lines is Wonder Woman, which is a series of stack bracelets inspired by influential women of our time. This particular set is Coretta, named after Coretta Scott King. It consists of sky blue jade, fiery orange agate, and a gold round disc bracelet, with gold accents. Wear them together or separately for a really beautiful statement.
Gifts for Men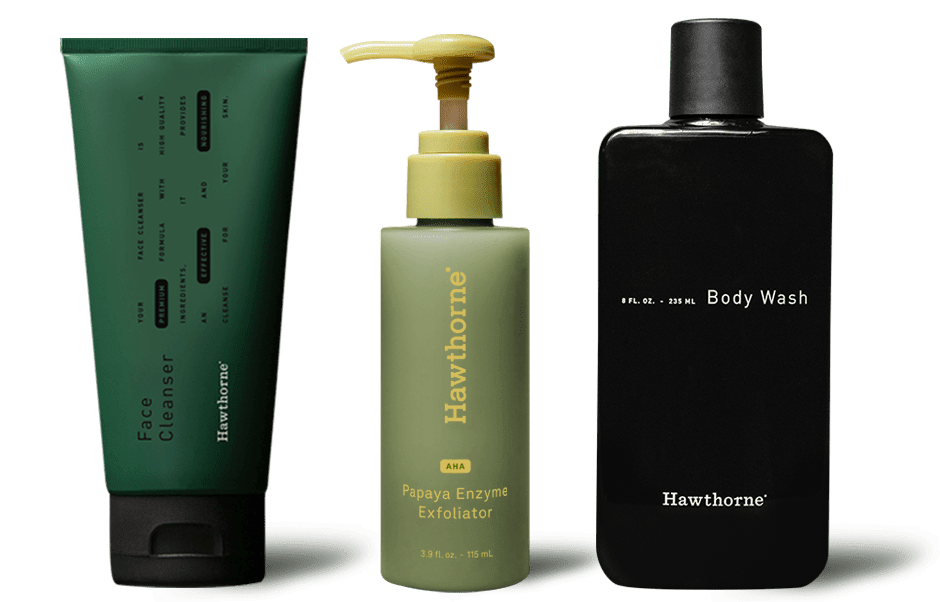 Hawthorne Exfoliation Set
Look, guys like to have great body products too, and Hawthorne is here to fill that need. Their Exfoliating Skincare Set is perfect to help get rid of that dead dry skin, and help generate cell renewal. With a Papaya Enzyme Exfoliator, an Exfoliating Face Cleanser, and an Exfoliating Body Wash, this set will get his dead skin cells gone and replaced with baby soft skin in no time. And since Hawthorne is designed for men, the products all have a great subtle scent that's masculine. He won't have to smell like flowers or coconut – unless he wants to!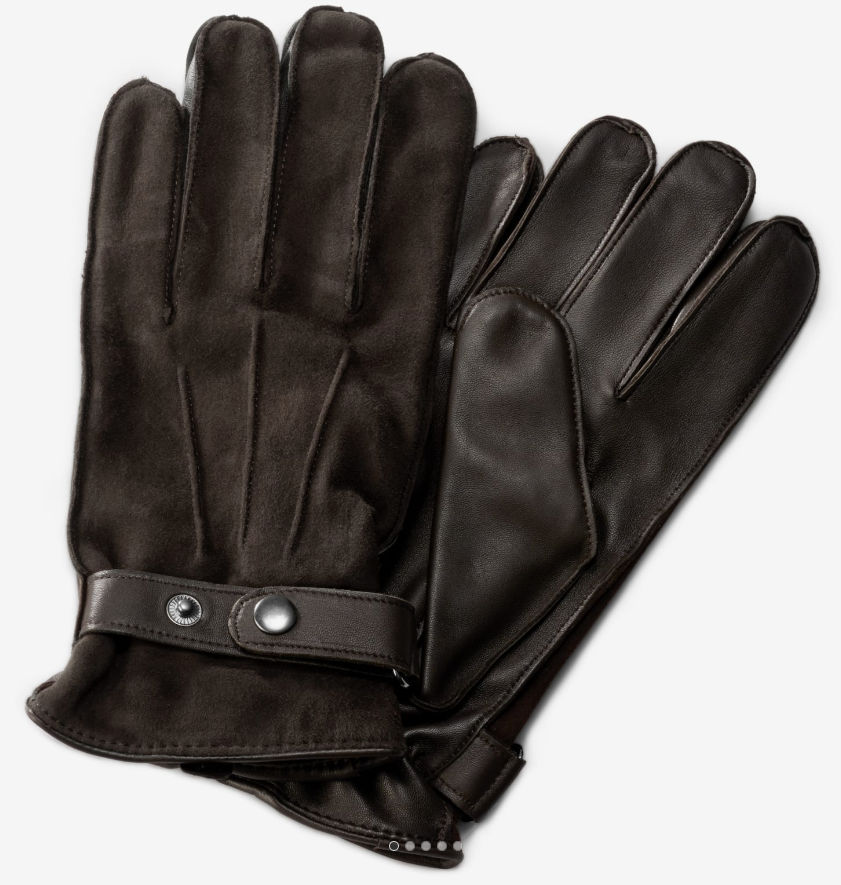 Leather Gloves
Just about every man needs a pair of great gloves. These leather and suede gloves from Trendhim are seriously one of the nicest pairs of gloves I've come across in years. They're luxuriously soft, conform perfectly to his hands, and are oh so lightweight, yet still warm. The fleece lining makes these gloves perfect for three season wear. The gloves are adjustable, and come in a full range of colors and sizes.
Hank Skincare
In the past 10 years or so, it's become more common for men to have their own skincare routine – and not just the metrosexual guys. The guys that you'd never expect to go beyond the bar of soap are some of those with the most elaborate skin care routines. Hank Skincare has created a line of organic skincare for him that's loaded with all kinds of benefits. First, you have the benefits of natural and organic ingredients, like lavender, calendula, and wild carrot. Then add the benefits of CBD in certain items in the line, and you have something really special that treats his skin the way it should be treated, and feels luxurious and pampering.
Gifts for the Foodie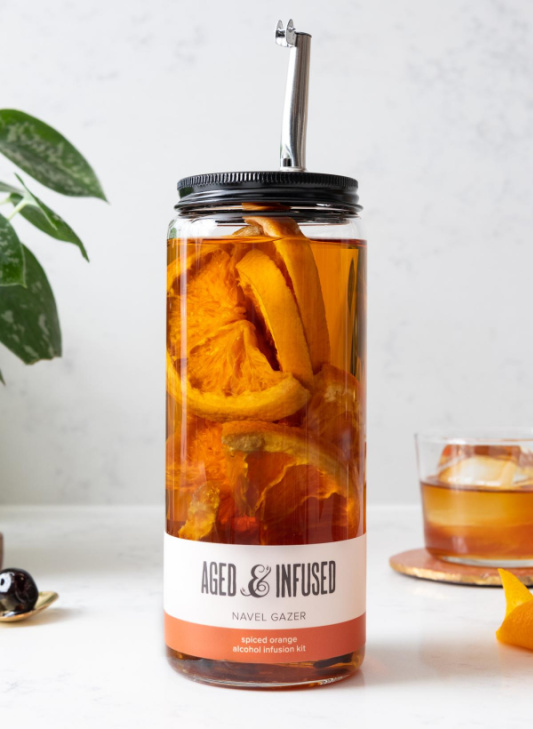 Aged & Infused Cocktail Infusions
During the past couple of years, we've been entertaining more at home. And while I'm not bad at making a cocktail, sometimes, I just want something that's super easy and I don't really have to think about. Aged & Infused creates cocktail kits that are oh so easy. You just choose your flavor, add the alcohol of your choice, and wait a couple days. Voila! Serve with a mixer and you're good to go.
Healthy Express Tofu Press
I've been vegetarian off and on for more than half my life. One of the staples of a vegetarian or vegan diets is tofu, but it's so spongy and full of liquid, and can be unpleasant. That's where the Healthy Express tofu press comes in. Most people experienced in eating tofu will tell you that tofu needs to be pressed to improve the taste and texture. This tofu press has a ton of features that makes it easy to be successful, like easy turn knobs and an even pressure design. It's also made from BPA free plastic.
Cream Bakery
Blondies and Brownies and Cookie Bars, oh my! That's exactly what you get when you order from Cream Bakery. Their brownies and blondies are one of the go-to gifts for celebs and movers and shakers alike. With flavors including White Chocolate Walnut Blondies, Raspberry Swirl bars, Nutella Swirl Bars, and Fudge Brownies, you can see why. The family-owned bakery's assortments are ideal when you can't bake it yourself.
Explorer Cold Brew
Coffee people take their coffee seriously, and cold brew is one of those lines that really divides people. Explorer Cold Brew has spent their time mastering the art of cold brew coffee, and packaging it. They then send this out to coffee lovers everywhere, either as a one time purchase or a subscription. And if you like a little extra with your coffee, pair it with one of their syrups for that right hint of sweetness and flavoring.
Spice Lab
Spice Lab made their name with gourmet salts that were packaged in test tubes. Well, they've branched out into seasonings and spices, and we couldn't be happier. While we make a mean guacamole from scratch, Spice Lab's guac seasoning is pretty dang good. And to make holiday entertaining easier, try their bread dipping assortment. Pair with a really good olive oil and some fab bread and everyone will be impressed. And personally, I'm kind of in love with their new smoked salt grinder.
Circle B Ranch Heritage Pork
There's been much discussion about eating farm to table, and supporting small and local producers. Circle B Ranch is a small farm that raises heritage pork. From this, they make their own bacon, sausages, hot dogs, and more. Talk about yum! Pair their heritage pork with their tasty chutneys, and you have something really special.
Outdoors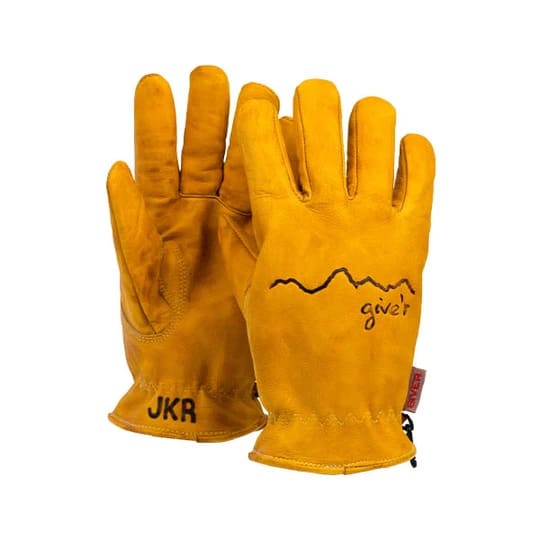 Give'r Gloves
Having a great pair of gloves when you're outdoors is imperative. If your hands are cold, it's nearly impossible to get warm. Besides that, you need your fingers to be warm and nimble to perform tasks. Enter Give'r Gloves. These gloves are designed for the outdoors and are warm. Not only that, they're sturdy and designed to last. Made from cowhide leather, the gloves are hand waxed to be weatherproof, and you can get them branded with your initials. They may look like workgloves but Give'r Gloves fit like a dream, and like most quality items, are only going to get better with age.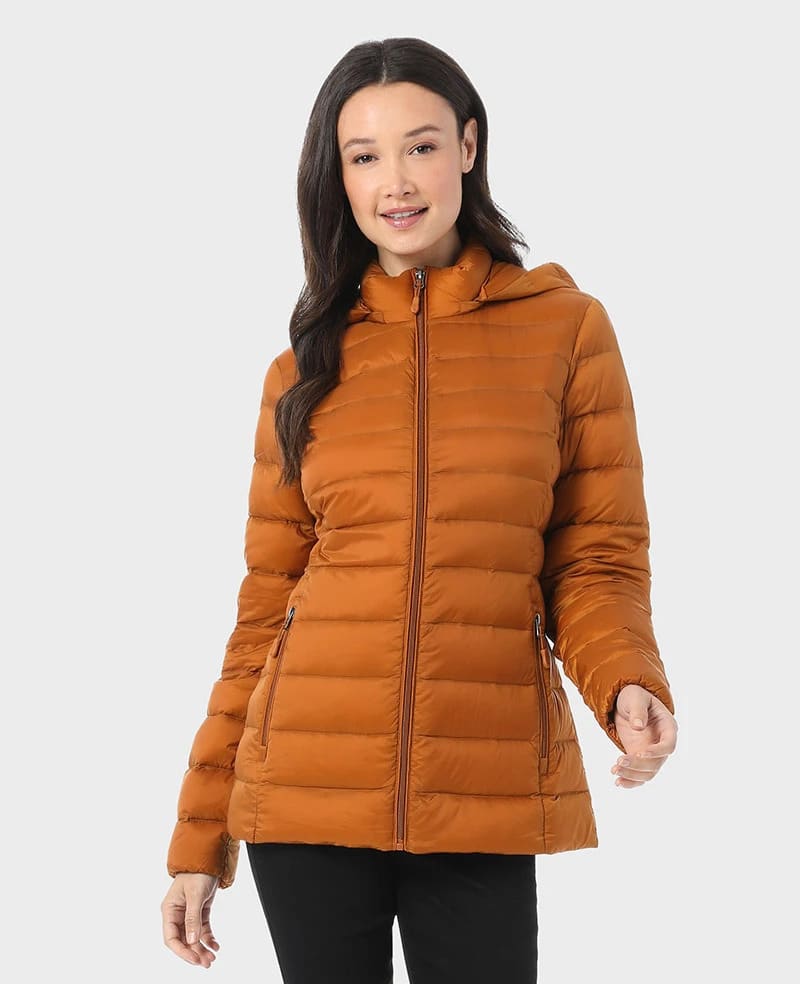 32 Degrees
Outerwear and base layers can be so difficult to find at a reasonable price and good quality. 32 Degrees has you covered. They have everything from base layers to down filled coats. It's a great way to stock up on quality items like long sleeve shirts, leggings, track jackets, and so much more for men and women. The base layer shirts have moisture wicking and 4 way stretch. The jackets and vests are warm and cozy. And even better, these items still have some great style and come in on-trend colors.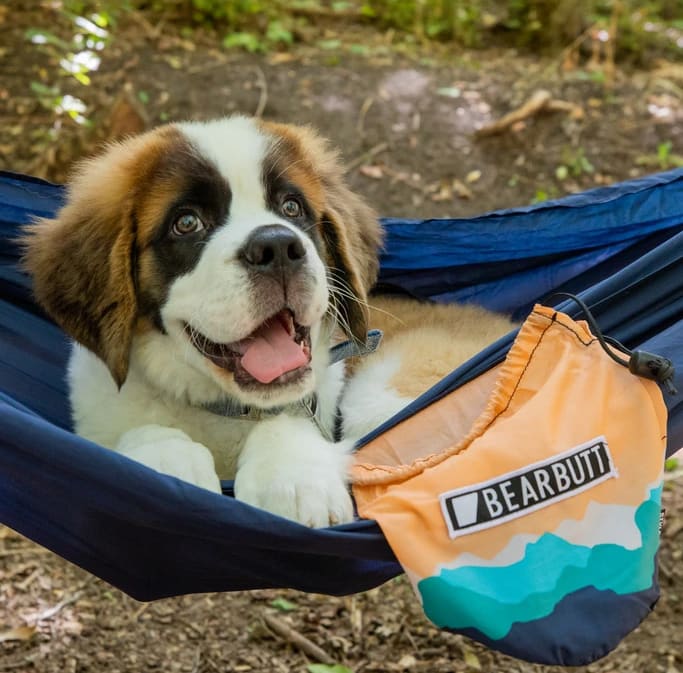 Bear Butt Hammock
What holds 2 good-sized adults and is perfect for lazy days when the weather is nice? A Bear Butt Hammock! These awesome hammocks store away in just a small bag but can hold up to 500 pounds. Choose one of the modern color combos like Pink/Yellow, or aim for something a little more traditional; the choice is up to you. Bear Butt also carries straps that make it easy to hang your hammock between two trees.
Kids/Games
Taco Vs Burrito
Taco vs Burrito is one of the hottest games to hit the market in recent years. You collect cards, and try to make the grossest, wildest, weirdest meal you can. Sounds easy enough, right? Well, yes, and no. There are special action cards you want to avoid and the one that earns the most points wins. Easy enough for kids, fun enough for adults. It's a quick play game that's great for 2-4 players.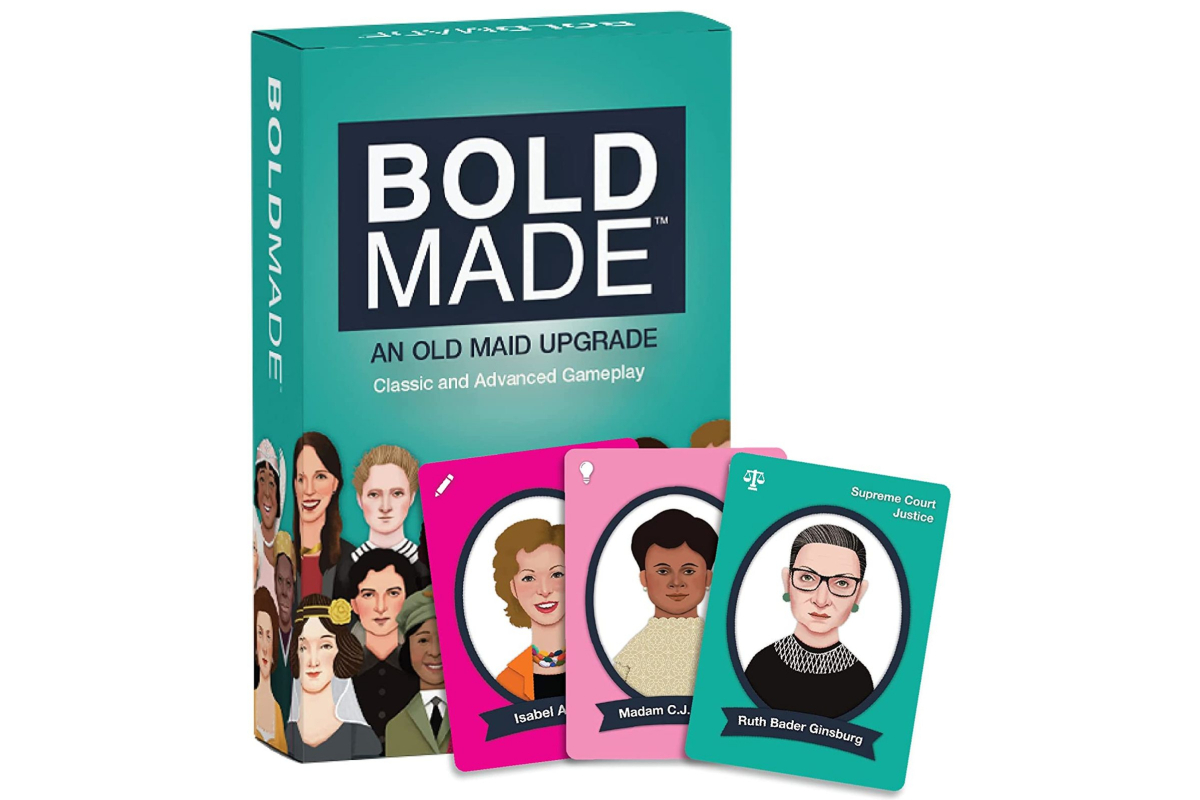 Bold Maid
Bold Maid is a fun game that takes the classic game of Old Maid and makes it thoroughly modern. Featuring women that have amazing accomplishments, you'll learn about those you may know – such as Amelia Earhart and Malala, and those you don't – like Madam CJ Walker. There are a few other new twists that make the game fun for all ages, and encourage a more strategic gameplay.
Tech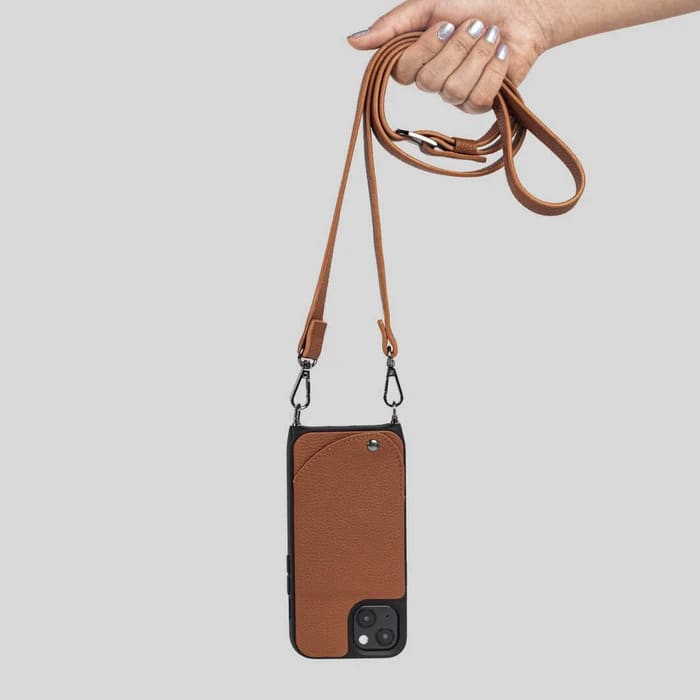 Noemie Leather iPhone Cases
Lots of people get new phones at the holidays. If you're getting the newest iPhone, you're going to need a case that's worthy of it, and Noemie has met the challenge with their iPhone case. Made from gorgeous pebbled leather, this case designer has thought of everything. It has a long removeable strap that allows you to wear the phone in a myriad of ways. There's a built in pocket for some mad money, a debit card, and a license. It even helps protect your phone from drops. How fab is that?
Gifts of Beauty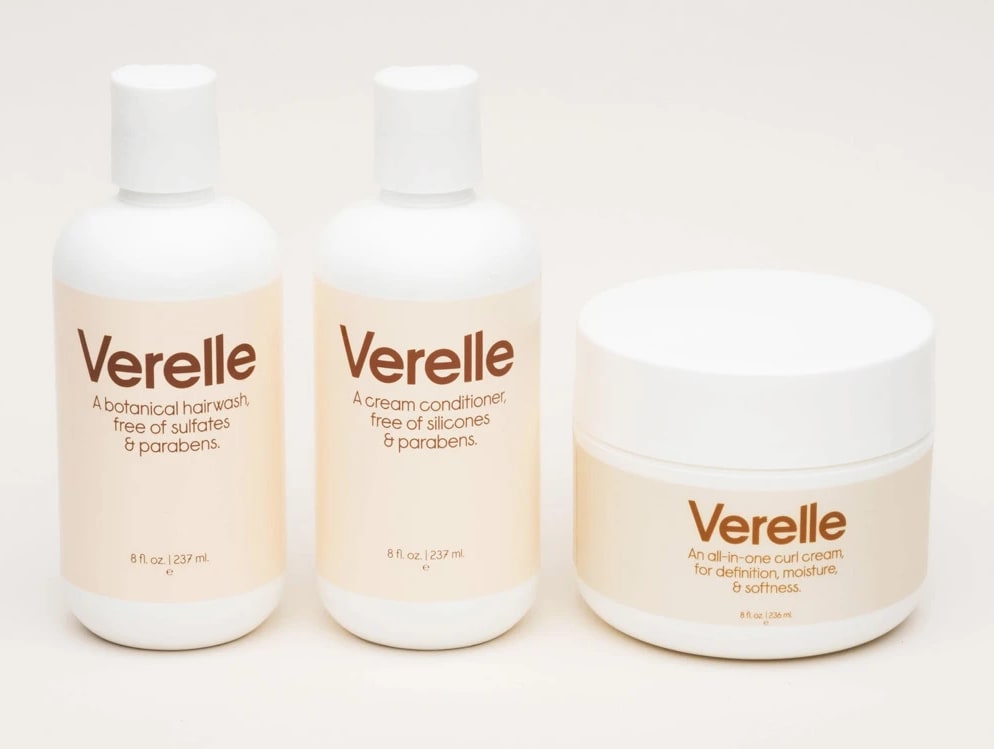 Verelle Hair
If you have curly or wavy hair, Verelle may be your new favorite product. Curly hair needs special care, like extra moisture and less silicones. Verelle's 3 step hair system will have you loving your waves and curls in no time. The curl wash helps cleanse your hair without stripping it and the conditioner just adds extra moisture. In one use, my wavy hair's texture and appearance were noticeably improved. When paired with the hair styling system, you'll have healthy curls to envy with very little work on your end.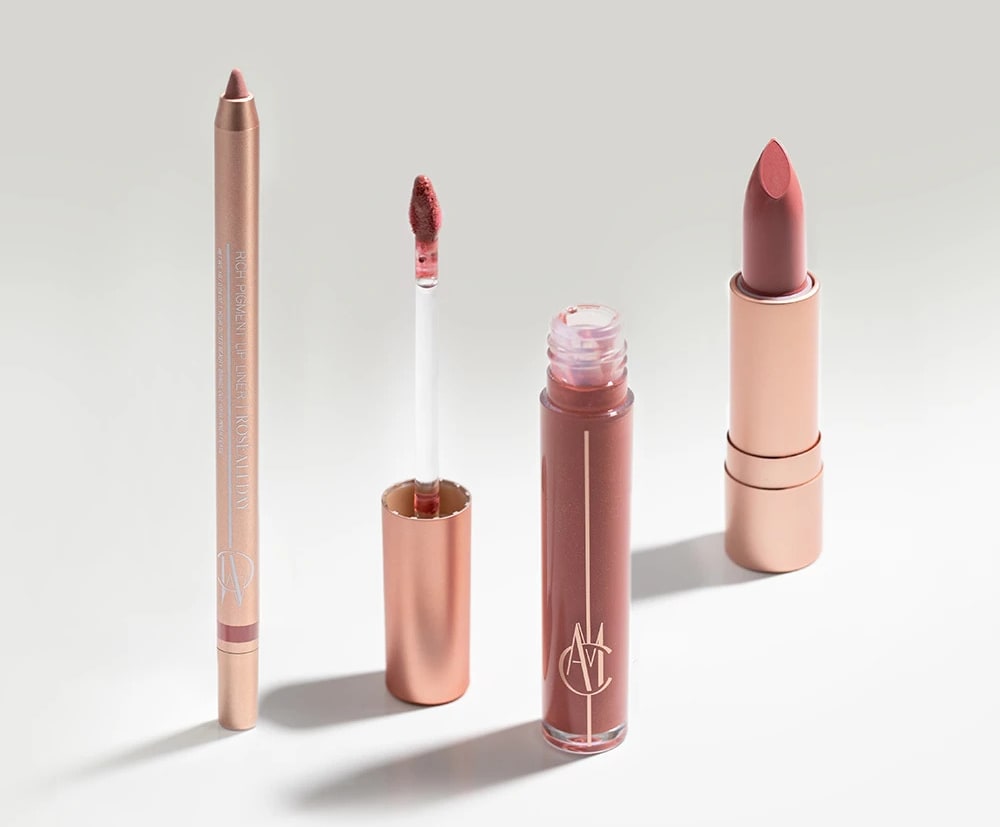 Anna Marti Cosmetics Lipstick Kit
If you're like me, and have a small mouth, you're always looking for that holy grail to make your lips look larger. Anna Marti Cosmetics is helping us out with their lip kits. Consisting of a lip liner, a lipstick, and a lip gloss that are all designed to work together or separately, you'll get the luscious looking lips you're after. The kits come in three shades – Posh Pink, Le Peche, and Noor Red. All colors work for all skintones, and these colors last and last. The lip gloss even lasts through a nap. Ask me how I know.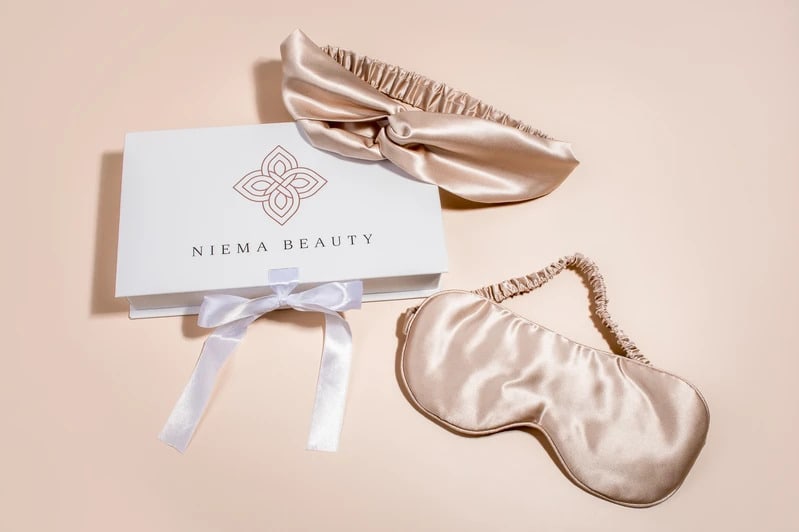 Niema Beauty Sleep Mask
Looking for something that makes you feel just totally luxurious? Try the Silk Sleep Mask Set from Niema Beauty. The mulberry silk fabric is perfectly soft and smooth, and it does a great job at blocking out the light. Plus, the silk helps to prevent wrinkles, and frankly, we're all looking for that! The mask comes paired with a beautiful headband, and both items are packaged in a lovely box that's perfect for gift giving. This set definitely gives off Blanche Devereaux vibes, in the best way, of course.
Gifts of Style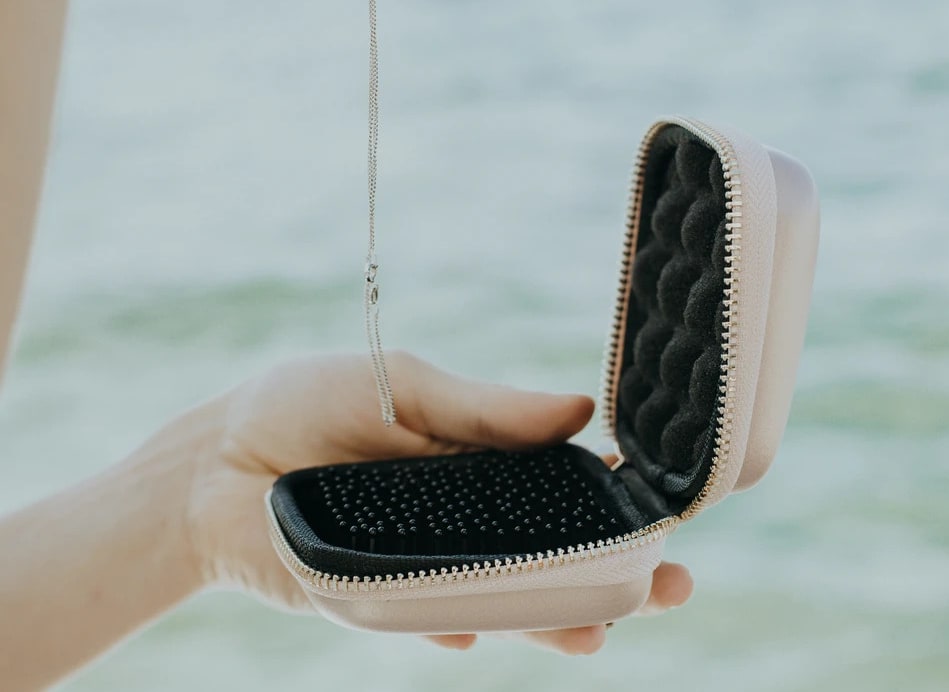 Blingo Travel Jewelry Case
Traveling with jewelry is always a bit of an experience. Will an earring fall out and be lost forever in your luggage? Will there be a knot in a necklace that will never come out? Blingo is here to help alleviate these problems with their unique jewelry travel case. It's a small hard sided case, much like your hard sided suitcases. Unzip it, and inside is a unique set of pegs that almost feel like hairbrush bristles and foam. It's designed to keep your jewelry secure, untangled and in one place while you travel. It's perfect for the gym, the office, or anywhere you might need to take off or change your jewelry.
Stocking Stuffers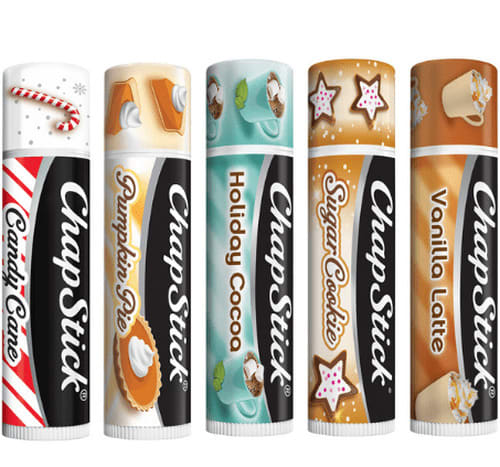 ChapStick
Who doesn't love ChapStick? Well, they're back with their iconic holiday flavors. With flavors like Pumpkin Pie, Candy Cane, Sugar Cookie, and Hot Cocoa, there's sure to be something for everyone. The 3-packs of the iconic lip balm are available everywhere, and make a great stocking stuffer for everyone – guys and gals. The three packs also make a cute package topper and are fab when paired with a gift card or cash.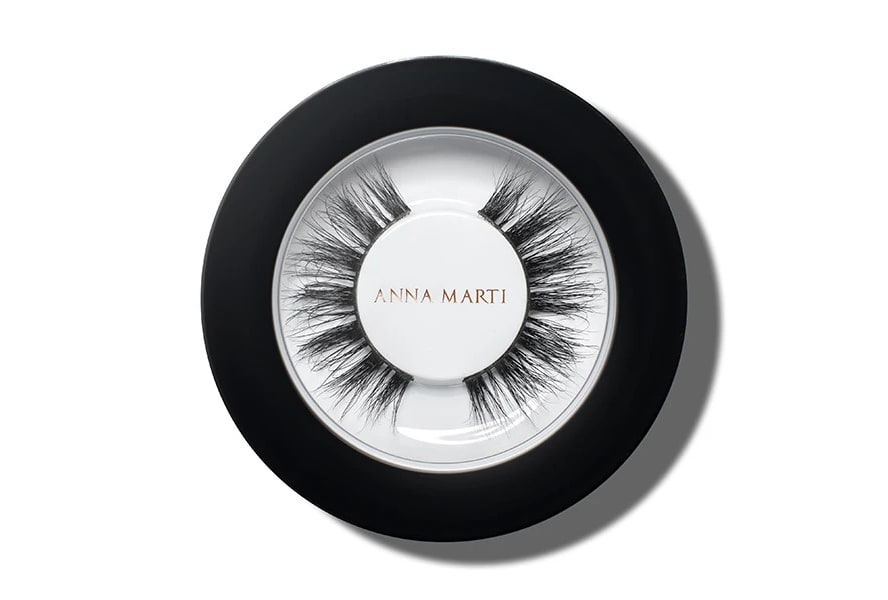 Anna Marti Cosmetics Faux Eyelashes
Faux eyelashes aren't going anywhere any time soon. Anna Marti's lashes are made from 100% mink that's been hand collected during shedding season and sanitized. This leads to lashes that are naturally shiny, look more natural, and are free from dyes and other irritants. With proper care, these lashes can be worn up to 25 times, too. They make a great stocking stuffer for your favorite beauty maven.