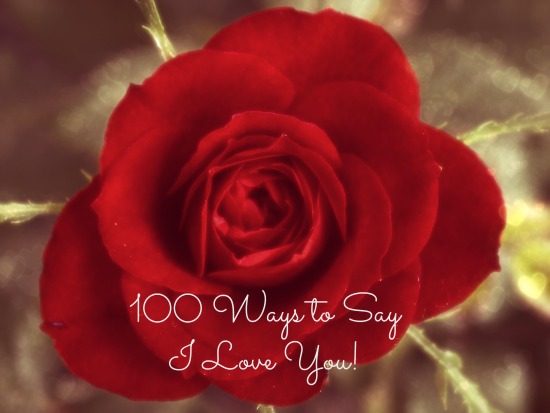 The phrase "I Love You" is commonly referred to as "those three little words."  For some reason, we find it so hard to say, even if we mean it from the bottom of our hearts.   When you're looking for something else fun or a new twist on those three little words, peruse the list below of 100 ways to say I Love You.  In 100 different languages, that is! 
The list is formatted as LANGUAGE – Way to say I love you – (areas and/or countries this language is used)
 AFRIKAANS – Ek het jou lief; Ek is lief vir jou (Namibia, South Africa)
ALBANIAN – Te dua; Te dashuroj (Albania, Kosovo)
AMHARIC – Afekrishalehou (Ethiopia)
ARABIC – Ana behibak (to a male); Ana behibek (to a female) (Algeria, Bahrain, Chad, Comoros, Egypt, Iraq, Jordan,Kuwait, Lebanon, Libya, Morocco, proposed Palestinian State, Oman, Qatar, Saudi Arabia, Sudan, Syria, Tunisia, United Arab Emirates, Yemen)
ARMENIAN – Yes kez sirum em; Kezi chat ge sirem(Armenia)
ASSAMESE – Moi tomak bhal pau (India)
AZERBAIJANI – Men seni severam (Azerbaijan, Iraq)
BASQUE – Nere Maitea; Maitea haut (Southern France, Northern Spain)

BAVARIAN – I mog di narrisch gern (South East Germany)
BELARUSIAN – Ya tabe kahayu (Belarus)

BENGALI – Ami tomake bhalobashi (Bangladesh, India)
BERBER – Lakh tirikh (Mostly spoken in North West Africa – including such countries as: Algeria, Libya, Mali, Morocco, Niger, Tunisia, also spoken in parts of Egypt)
BOSNIAN – Volim te (Bosnia, Herzegovina)
BULGARIAN – Obicham te (Bulgaria)
BURMESE – Chit pa de (Myanmar formerly Berma)
CAMBODIAN – Soro lahn nhee ah; Bon sro lanh oon (Cambodia)
CATALAN – T'estimo (Catalonian); T'estim (Mallorcan); T'estime (Valencian) (Andorra, France, Italy, Spain)
CEBUANO – Gihigugma ko ikaw (Philippines)
CHEROKEE – Tsi ge yu I (U.S. – Oklahoma, North Carolina)
CHEYENNE – Ne mohotatse (U.S. – Montana, Oklahoma)
CHICHEWA – Ndimakukonda (Malawi, Zambia)
CHICKASAW – Chiholloli (U.S. – South Central Oklahoma)
CHINESE – Cantonese – Ngo oiy ney a; (Hong Kong) Mandarin – Wo ai ni (China, Macau, Taiwan)
COMANCHE – U kamakutu nu (U.S. – Colorado, Kansas, New Mexico, Oklahoma, Texas)
CORSICAN – Ti tengu caru (to a male); Ti tengu cara (to a female) (Corsica, Northern Sardinia)
CREOLE – Mi aime jou (Haiti, Mauritius, Seycelles [Seselwa])
CREE – Kisakihitin (Canada)
CROATIAN – Volim te (Croatia)
CZECH – Miluji te (Czech Republic)
DANISH – Jeg elsker dig (Denmark)
DUTCH – Ik hou van jou (Aruba, Curaçao, Netherlands, Suriname)
ESPERANTO – Mi amas vin (International constructed language)
ESTONIAN – Ma armastan sind (Estonia)
ETHIOPIAN – Afgreki' (Ethiopia)
FAROESE – Eg elski teg (Faroe Islands, Denmark, Norway)
FARSI – Doset daram (Afghanistan, Iran, Tajikistan)
FILIPINO – Mahal kita (Philippines)
FINNISH – Mina rakastan si nua (Finland)
FLEMISH – Ik hou van je (Vlaams) (Belgium)
FRENCH – Je t'aime (Belgium, Canada, Cameroon, Central African Republic, Chad, Republic of Congo, France, Republic of Equatorial Guinea, Gabon, Guinea, Haiti, Monaco, Morocco, Senegal, Seychelles,Togo)
FRIESIAN – Ik hâld fan dy (Netherlands, Germany)
pray karoo choo (India)
HILIGAYNON – Palangga ko ikaw; Guina higugma ko ikaw (Philippines)
HAWAIIAN – Aloha wau ia`oe (Hawaii [US])
GAELIC – Tha gra-dh agam ort (Scotland)
GEORGIAN – Mikvarhar (Georgia [former USSR])
GERMAN – Ich liebe dich (Austria, Belgium, Germany, Liechtenstein, Luxembourg, Switzerland)
GREEK – S'agapo (Greece)
GREENLANDIC – Asavakit (Greenland)
GUJARATI – Hoo thunay

HEBREW – Ani ohev otach (to a female); Ani ohevet otcha (to a male) (Israel)
HINDI – Main tumse pyar karta hun (to a Female); Main tumse pyar karti hun (to a Male) (India)
HMONG – Kuv hlub koj (China, Laos, Thailand, Vietnam)
HOKKIEN – Wa ai lu (many countries in Southeast Asia)
HOPI – Nu' umi unangwa'ta (U.S. – Northeastern Arizona)
HUNGARIAN – Szeretlek (Hungary)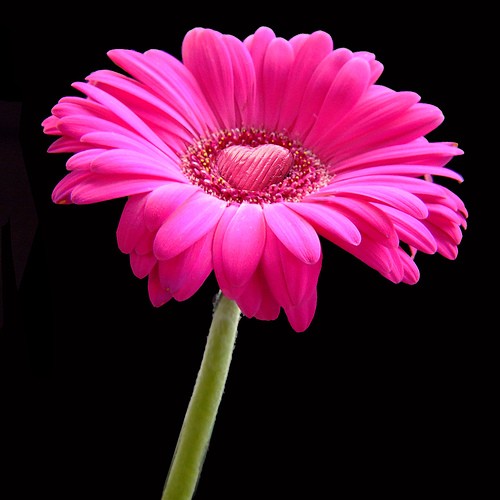 ISLANDIC – Eg elska thig (Iceland)
INDONESIAN – Saya cinta padamu (Indonesia)
INUIT – Negligevapse (Alaska [US], Canada, Greenland
IRISH – Taim i' ngra leat (Ireland)
ITALIAN – Ti amo (Italy)
JAPANESE – Aishiteru (Japan)
JAVANESE – Kulo tresno (Indonesia [Java], New Caledonia, Peninsular Malaysia, Suriname)

KANNADA – Naanu ninna preetisuttene (India)
KAPAMPANGAN – Kaluguran daka (Philippines)
KHMER – Bang srolaïgn ôn (to a female); ôn srolaïgn bang (to a male) (Cambodia, Thailand, Vietnam)
KISWAHILI – Nakupenda (Kenya, Tanzania, Uganda [also known as Swahili])

KONKANI – Tu magel moga cho (India)
KOREAN – Sarang Heyo (Korea)
KURDISH – Ez te hezdikhem (Iran, Iraq, Turkey)
LAO – Khoi huk chau; Koi muk jao (Laos)
LATIN – Te Amo (ancient language)
LATVIAN – Es tevi miilu; Es milu tevi (Latvia)
LEBANESE – Bahibak (Lebanon [Lebanese Arabic])
LINGALA – Nalingi yo (Republic of the Congo)
LITHUANIAN – Tave myliu (Lithuania)
LUGANDA – Nkwagala (Uganda)
LUXEMBOURGISH – Ech hunn dech gär (Luxembourg)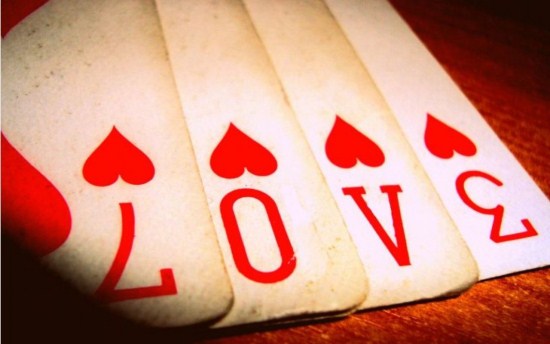 MACEDONIAN – Te sakam (Republic of Macedonia

MALAYALAM – Njan Ninne' Premikunnu (India)
MALAYSIAN – Saya cintakan mu (Brunei, Indonesia, Malaysia, Singapore)
MALTESE – Inhobbok (Malta)
MARATHI – Me tujhashi prem karto (to a female); Me tujhashi prem karte (to a male) (India)
MOHAWK – Konoronhkwa (Canada – Ontario, Québec, U.S. – Northern New York)
MONGOLIAN – Bi chamd khairtai (Mongolia)
MOROCCAN – Ana moajaba bik (Morocco)
NAVAHO – Ayor anosh'ni (U.S. – Arizona, Colorado, New Mexico, Utah)
NEPALI – Ma timlai maya/prem garchu (Nepal)
NORWEGIAN – Jeg elskar deg (Bokmaal); Eg elskar deg (Nyonrsk) (Norway)
PAKISTANI – Mujhe Tumse Muhabbat Hai (Pakistan – see Urdu)
PERSIAN – Tora dost daram; Duset daaram (Afghanistan, Iran, Tajikistan)
POLISH – Kocham cie; Kocham Ciebie (Poland)
PORTUGUESE – Eu amo-te; (continental – Angola, Brazil, Cape Verde, Portugal) Eu te amo (Brazilian)
PUNJABI – Mai taunu pyar karda; Main Tainu Pyar Karna (India, Pakistan)
ROMANIAN – Te iubesc (Romania)
RUSSIAN – Ya tebya liubliu (Russia)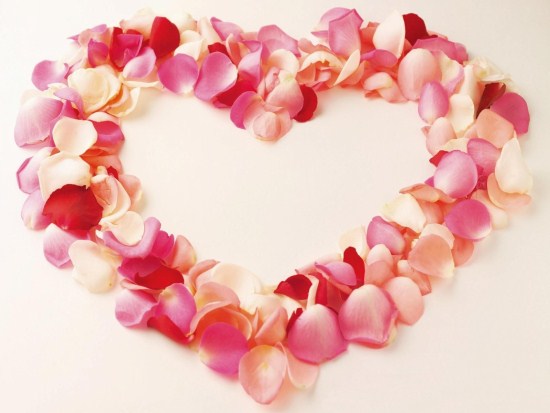 SERB-CROATIAN – Ljubim te (Bosnia, Croatia, Herzegovina, Kosovo, Montenegro, Serbia)
SERBIAN – Volim te (Bosnia, Croatia, Herzegovina, Hungary, Kosovo, Montenegro, Slovakia, Serbia)
SINHALESE – Mama oyata ardaryi (Sri Lanka)
SIOUX – Techihhila (United States)
SLOVAKIAN – Lu`bim ta (Czech Republic, Serbia, Slovakia)
SLOVENE – Ljubim te (Slovenia)
SPANISH – Te quiero; Te amo (Argentina, Belize, Bolivia, Chile, Columbia, Costa Rica, Cuba, Dominican Republic, Ecuador, El Salvador, Guatemala,Honduras, Mexico, Nicaragua, Panama, Paraguay, Peru, Republic of Equatorial Guinea, Spain, Uruguay, Venezuela)

SURINAMESE – Mi lobi joe (Surinam)

SWAHILI – Nakupenda (Kenya, Tanzania, Uganda[also known as Kiswahili])

SWEDISH – Jag älskar dig (Sweden)
SWISS-GERMAN – Ch'ha di gärn (Switzerland)
SYRIAN-LEBANESE– Bhebbek (to a female); Bhebbak (to a male) (Lebanon)
TAGALOG – Mahal kita (Philippines)
TAHITIAN – Ua Here Vau Ia Oe (Tahiti)
TAMIL – Nan unnai kathalikaraen (India, Sri Lanka, Singapore)
TELUGU – Nenu Ninnu Premistunnanu (India)
THAI – Khao Raak Thoe; Chan rak khun (more formal – to a male); Phom rak khun (more formal – to a female) (Thailand)
TIBETAN – Nga Chola Gagai Yo; Nga Chola Tsewa Yo (India, Nepal, Tibet)
TUNISIAN – Ha eh bak (Tunisian Republic)
TURKISH – Seni Seviyorum (Turkey)
UKRAINIAN – Ja tebe kokhaju (Ukraine)
URDU – Mea tum se pyaar karta hu (to a female); Mea tum se pyar karti hu (to a male); Mujhe tumse mohabbat hai (see Pakistani) (India, Pakistan)
VIETNAMESE – Anh yêu em (to a female); Em yêu anh (to a male); Tôi yêu bun (Vietnam)
WELSH – 'Rwy'n dy garu di Yr wyf i yn dy garu di (chwi) (Wales)
YIDDISH – Ikh hob dikh lib (spoken in Jewish communities throughout the world)

YORUBA – Mo ni fe (Nigeria)
YUGOSLAVIAN – Ya te volim (Bosnia/Herzegovina, Croatia, Kosovo, Serbia, Montenegro)
ZULU – Mena tanda wena; Ngiyakuthanda (Lesotho, Malawi, Mozambique, South Africa, Swaziland, Zimbabwe)
ZUNI – Tom ho' ichema (U.S. – Western New Mexico)
I hope you learned something new!  If you have one to add, or a correction to make, add it in the comments!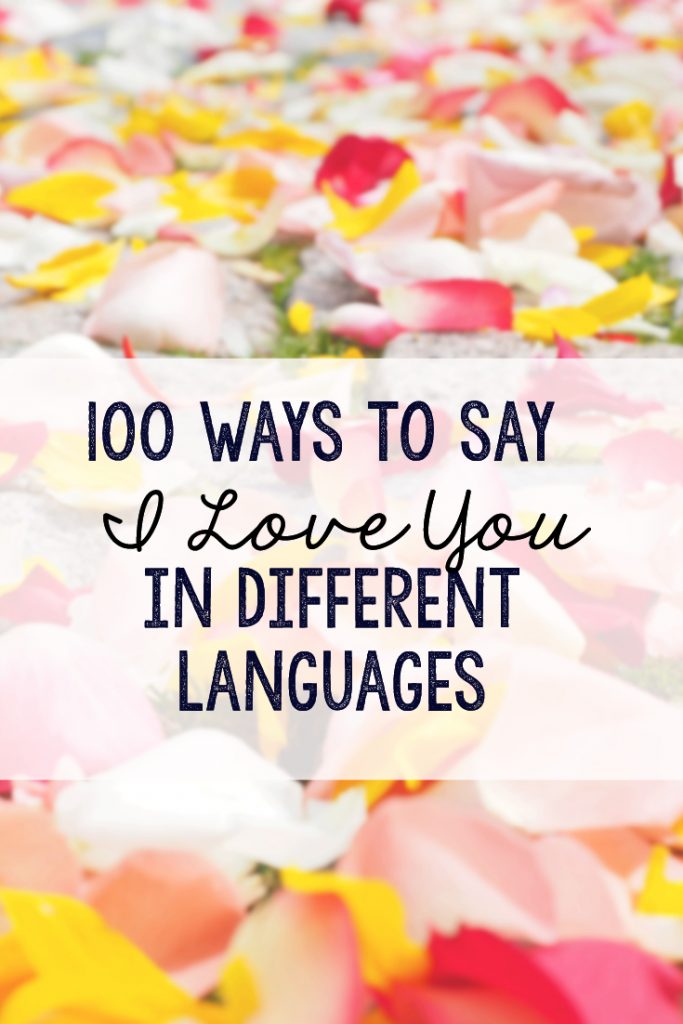 photo credit: TheAlieness GiselaGiardino²³ , Pink Sherbet Photography,  Vanessa Pike-Russell all via photopin cc