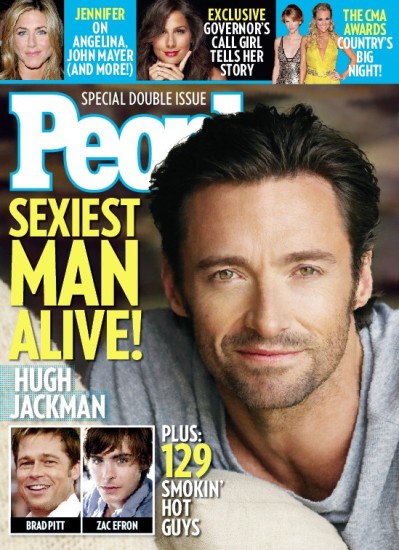 It's that time of year again. The time when we get to unwrap fantastic packages. In this case, it happens to be a fantastic package of a beautiful man. Rawr. PEOPLE Magazine is getting ready to reveal the cover boy for PEOPLE Magazine's Annual Sexiest Man Alive issue for 2012.
We all read PEOPLE Magazine, right? I mean, I love to check out the newest stories and gossip, see the pictures of the newest celeb babies & weddings, and check out the style-setting fashion that's included.
Are you excited? I am! Past sexy men have included Pierce Brosnan, Matthew McConaughey, and George Clooney.
However, for 2012, I have a few nominations of my own.