Butternut Squash Soup is the perfect starter for a Holiday Meal.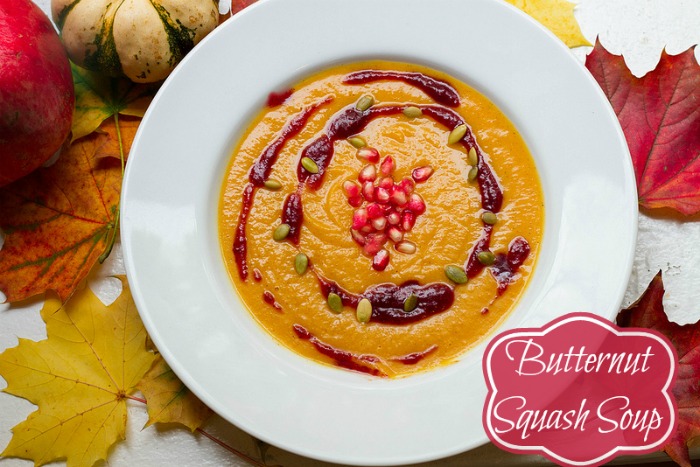 It seems that every family does Thanksgiving or a holiday meal a little differently. Part of my family serves everything at once buffet style, while another part makes sure everyone's seated around the table. And yet another part of the family serves a first course of soup, usually Butternut Squash Soup, and salad.
In many areas of the country, Thanksgiving falls on a day that is cold. It may be snowing, or you may be suffering from freezing rain. Or maybe it's just those awful cold blustery winds that cut right through you. No matter what kind of weather you're having, you'll need something to warm you up. This Butternut Squash Soup is just what the doctor ordered.