One of the great things about fragrance is the memories that it instantly evokes. Scent memory is a real, and very strong evocation. While most people concentrate on the scent of a perfume or a cologne, there's lots of things that can trigger the scent memory.
Whenever I smell the hot, sticky, sugary goodness of fresh baked goods, I'm instantly transported to my childhood, forced into child labor in the family's bakeries. Did I say child labor? Oh, I meant to say hanging out. It really wasn't too bad. I mean, I had my run of the place, and pretty much of the strip mall.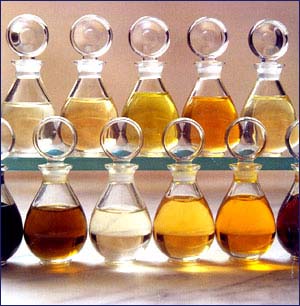 Every time I smell beach, I think of my years spent on the sands of Southern California. While I'm more of a pool person, you just can't get the same effect of people watching at the pool. Plus, there's no really great shops or eateries in the subdivision. Generally…For me, beach has a very distinct smell of faint coconut, the salty air, distinct scent of the water, and just a general freshness.
Of course, there are a few perfumes that take me somewhere else, too. When I smell something overly sweet, I am immediately flashing back to being a CVS drugstore, way back when they were almost exclusively in malls. Does anyone else remember that? I'm about 9 or 10, looking at makeup and spraying Debbie Gibson's Electric Youth perfume all over. I'm sure they loved me.
When a man has on too much cologne, I think of the boys in Jr High that all felt the need to bathe in cologne. Wearing some kind of Drakkar Noir knockoff. I am practically gagging now, just thinking about it.
No matter whether it's good or bad, scent is evocative of a memory. What are some of your scent memories?